36 Deliciously Comforting Soul Food Dinner Ideas To Make
★★★★★ 5 from 1 reviews
Southern Soul Food is one of the most hearty cuisines in the United States. We've compiled a list of the 17 Best Soul Food Dinner Ideas Recipes that will bring delicious comfort to your dinner table.
Ranging from Baked Mac and Cheese to the all-time favorite Southern Fried Chicken! And have you ever used a Soul Bow before? How about some Sweet Potato Pie?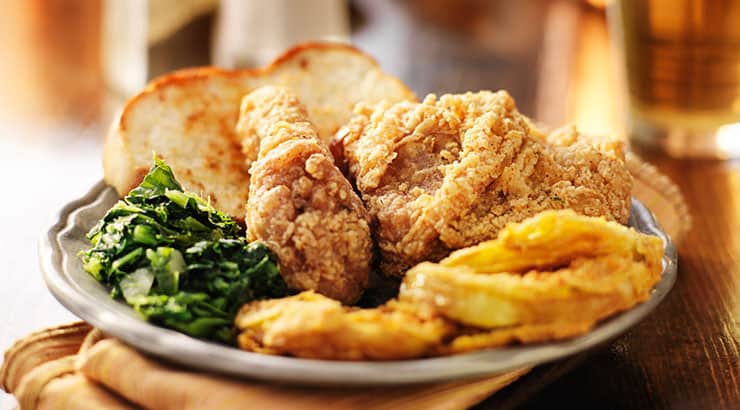 WHAT IS SOUL FOOD EXACTLY?
Soul food is an ethnic cuisine that originated in the Southern states and is typically prepared by African Americans.
Beans, greens, cornmeal, fried chicken, and pork – all of which can be used in a variety of soul food dishes – are soul food staples.
The best thing about soul food is that many of the dishes are perfect for a comfort meal! So keep reading for some quick, simple, and hearty soul food recipes!
SOUL FOOD SUNDAY DINNER IDEAS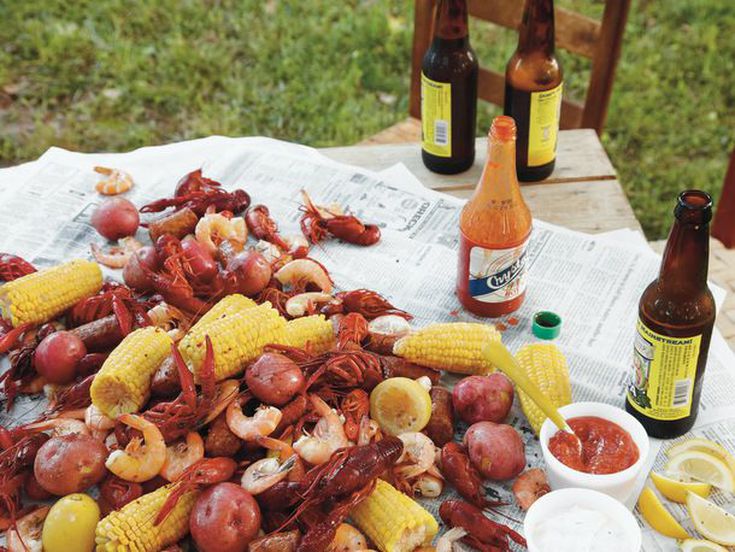 This Southern classic is sure to please any crowd! Tender shrimp cooked with hearty potatoes, smoked sausage, sweet corn, and the oh-so-delicious old bay seasoning. You might be surprised to learn that this dish is also known as Frogmore Stew.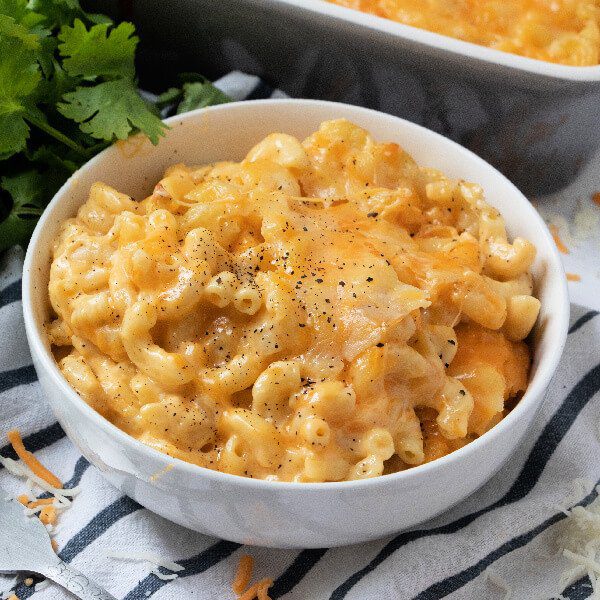 This creamy, cheesy, and perfectly seasoned Southern Baked Mac and Cheese is a must-try! It's the perfect soul food with delicious Southern flavors, thanks to three types of cheese.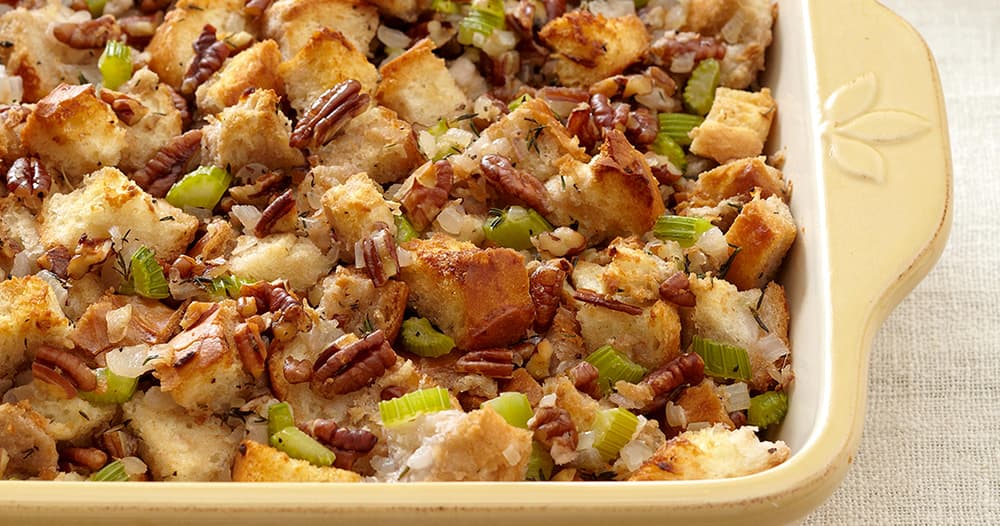 Your stuffing contains bourbon! Definitely not your grandmother's or mother's stuffing recipe, but you'll love the flavor of the pears and pecans that seep into the thick bread bites. This aromatic stuffing recipe may become your new Thanksgiving stuffing tradition.
Recommended Posts: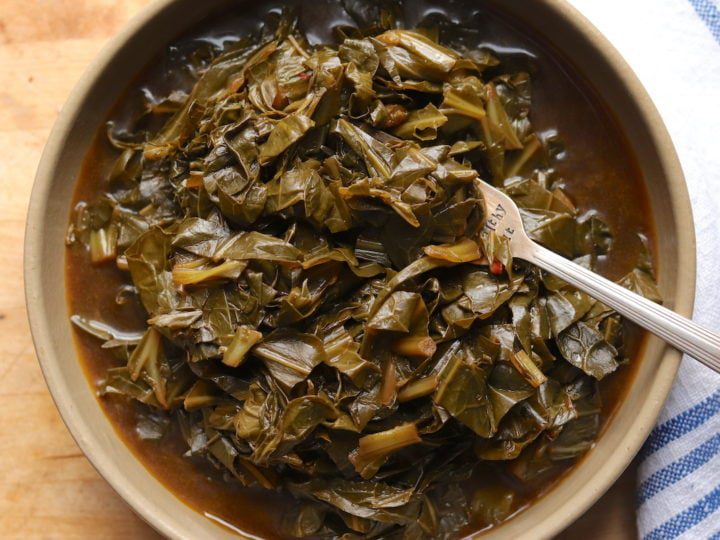 You will have the best vegan-friendly collard greens you have ever tasted if you use smoked paprika, tamari, tomato, and plenty of garlic! This recipe will quickly become your new simmer favorite, with only about 10 minutes of prep time!
These sous vide Brussel sprouts are a no-fuss and fail-safe recipe that make the perfect side dish. The sous vide cooking will be flavorful and evenly cooked from edge to edge, followed by a quick sear in the pan for a tender inside and a caramelized and crispy outside.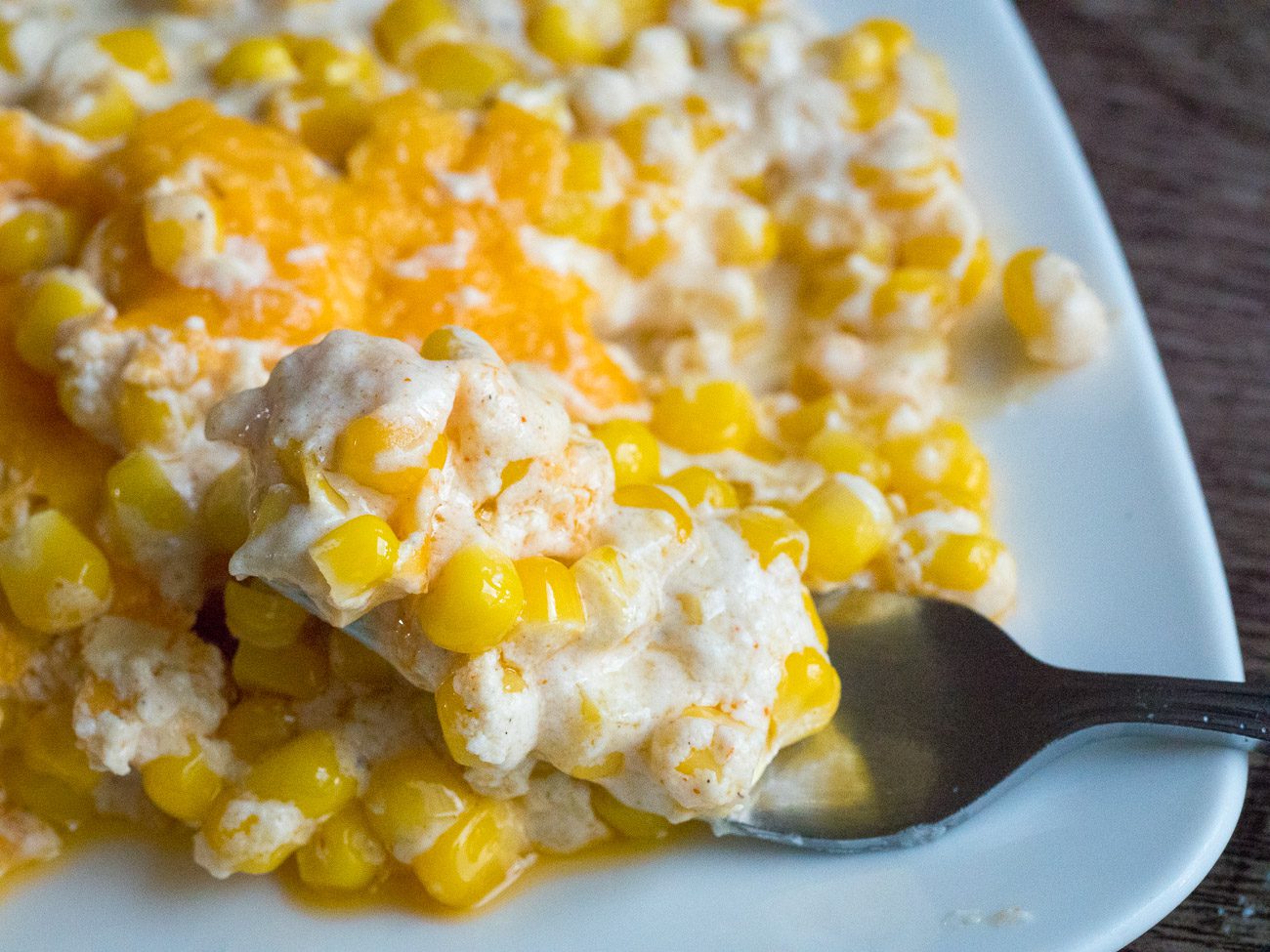 When sweet corn is in season, you'll want to have a good corn casserole on hand. Take a cue from Paula Deen and try this one. Corn casserole is a cornbread pudding filled with tender kernels of corn. This sweet treat has a well-balanced corn flavor and texture.
SOUTHERN COMFORT DINNER IDEAS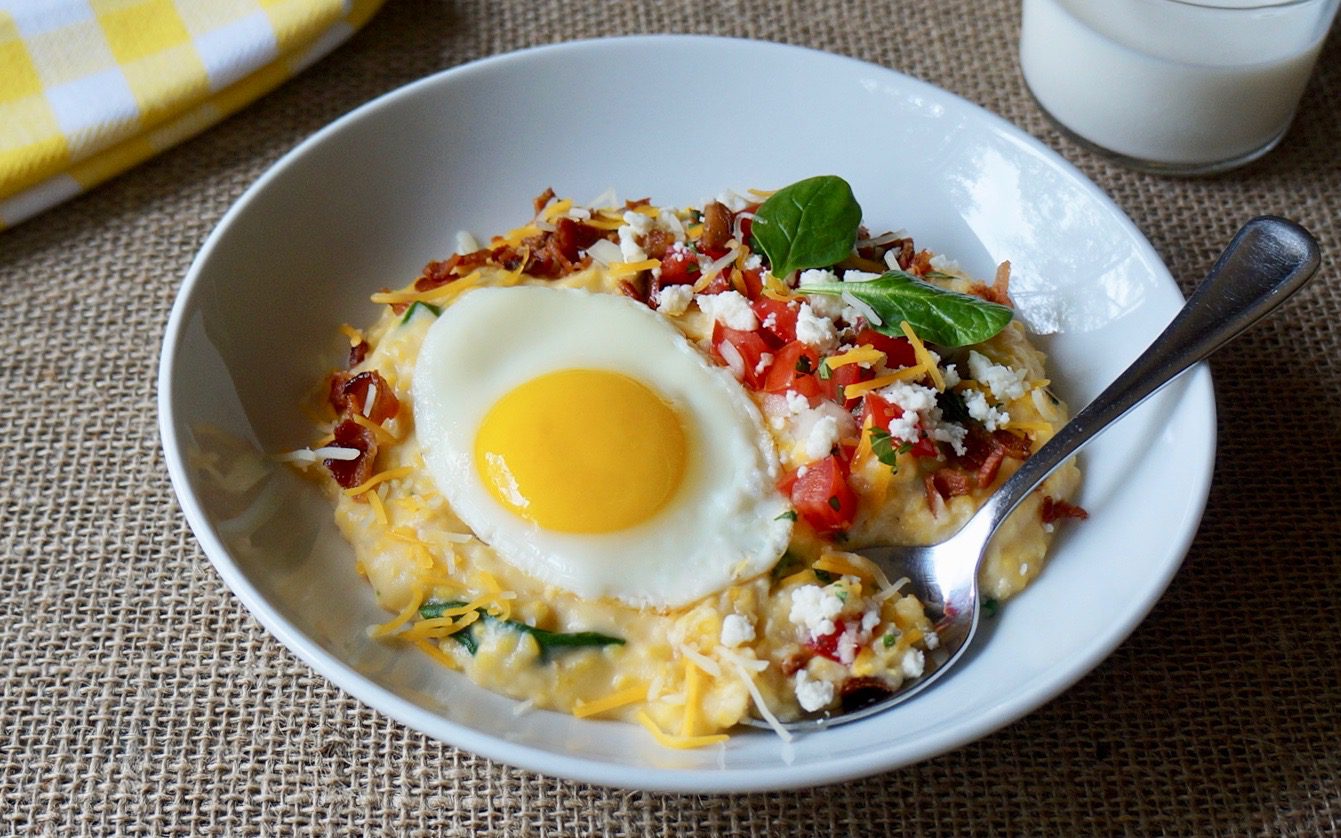 Restaurant-quality food prepared in the comfort of your own home. Grits breakfast bowls are an easy indulgent breakfast made with cheddar grits, an egg, salsa, pepper, and green onions. You can scale this recipe up or down depending on how many people you're serving with just 10 minutes of prep time.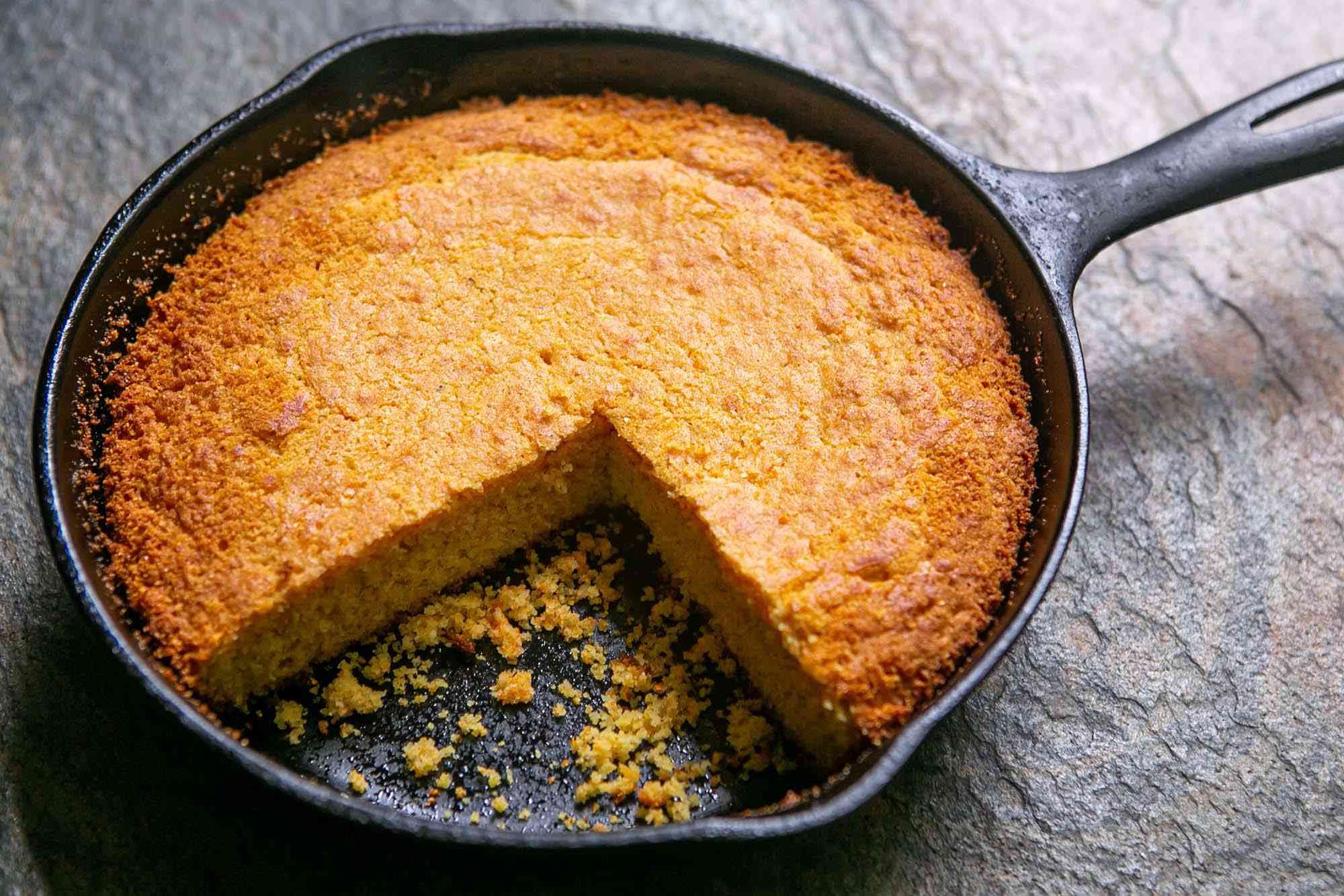 Savory Southern cornbread begs to be dipped into a bowl of chili or a plate of ribs! This cornbread is a simple dinner side dish made with all cornmeal, buttermilk, and no added sugar in a cast-iron skillet.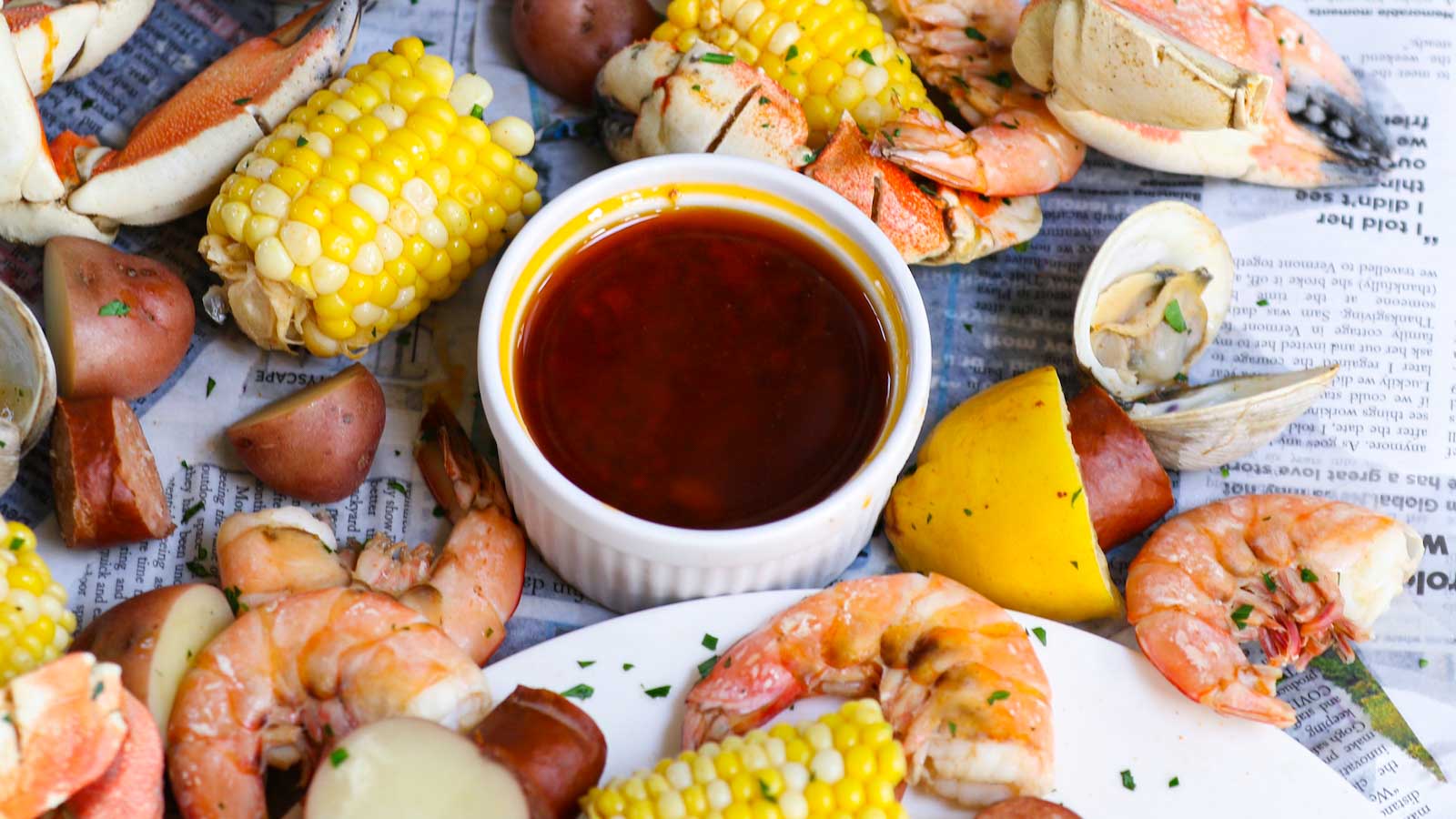 This seafood sauce is rich, spicy, and buttery, and it's perfect for a seafood boil, crab boil, or crawfish boil.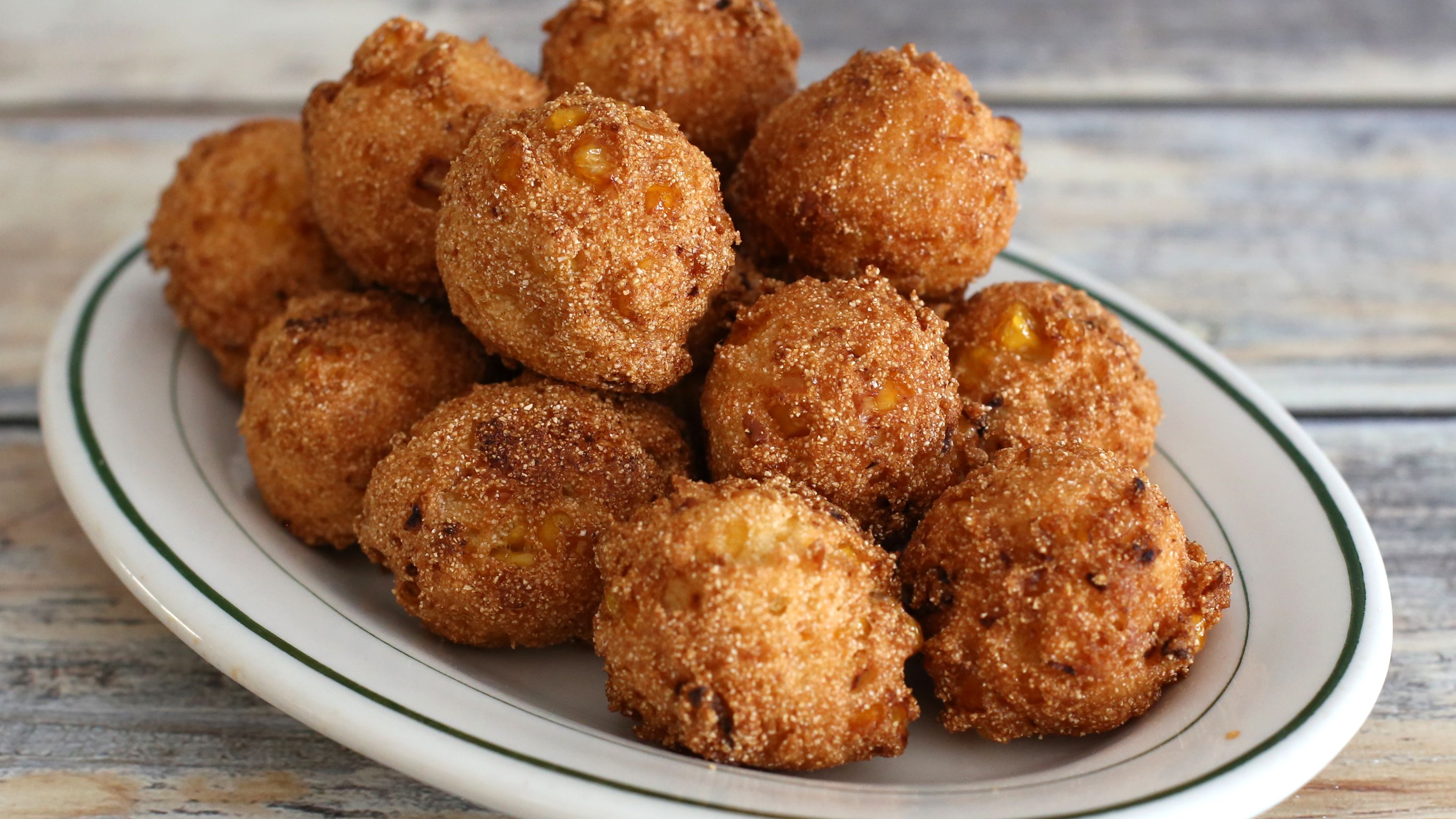 These hush puppies may be the best you've ever had, with crispy edges and tender insides. They're easy to make and even easier to fry, and they're delicious on their own or dipped in Southern comeback sauce.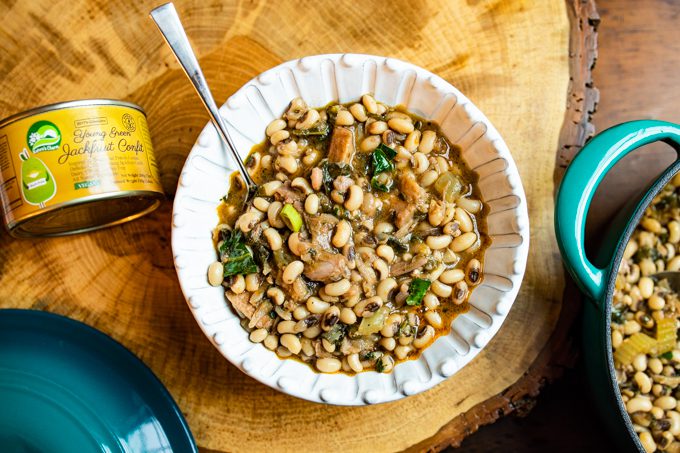 Black-eyed peas are a traditional Southern dish served on New Year's Day. They are hearty and warm soul food. This recipe is smokey, spicy, and has just the right amount of bacon flavor, but you can make it vegan by omitting the meat and replacing the chicken broth with vegetable broth.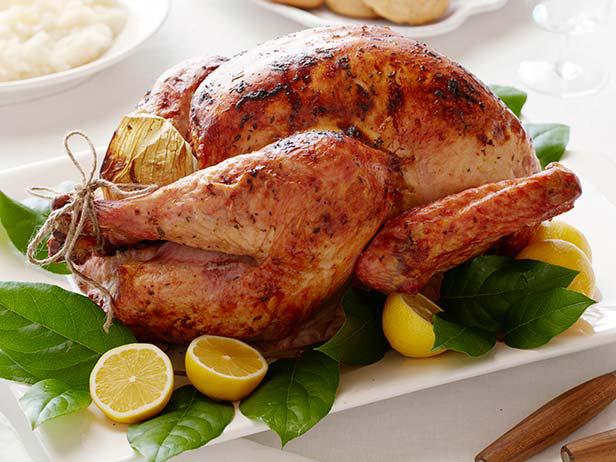 Thanksgiving Roast Turkey – possibly the ultimate soul food. We'll use foil to keep the turkey from drying out, as well as another unusual ingredient you've probably tried with your turkey – lemon!
MAMA'S SOUL FOOD RECIPES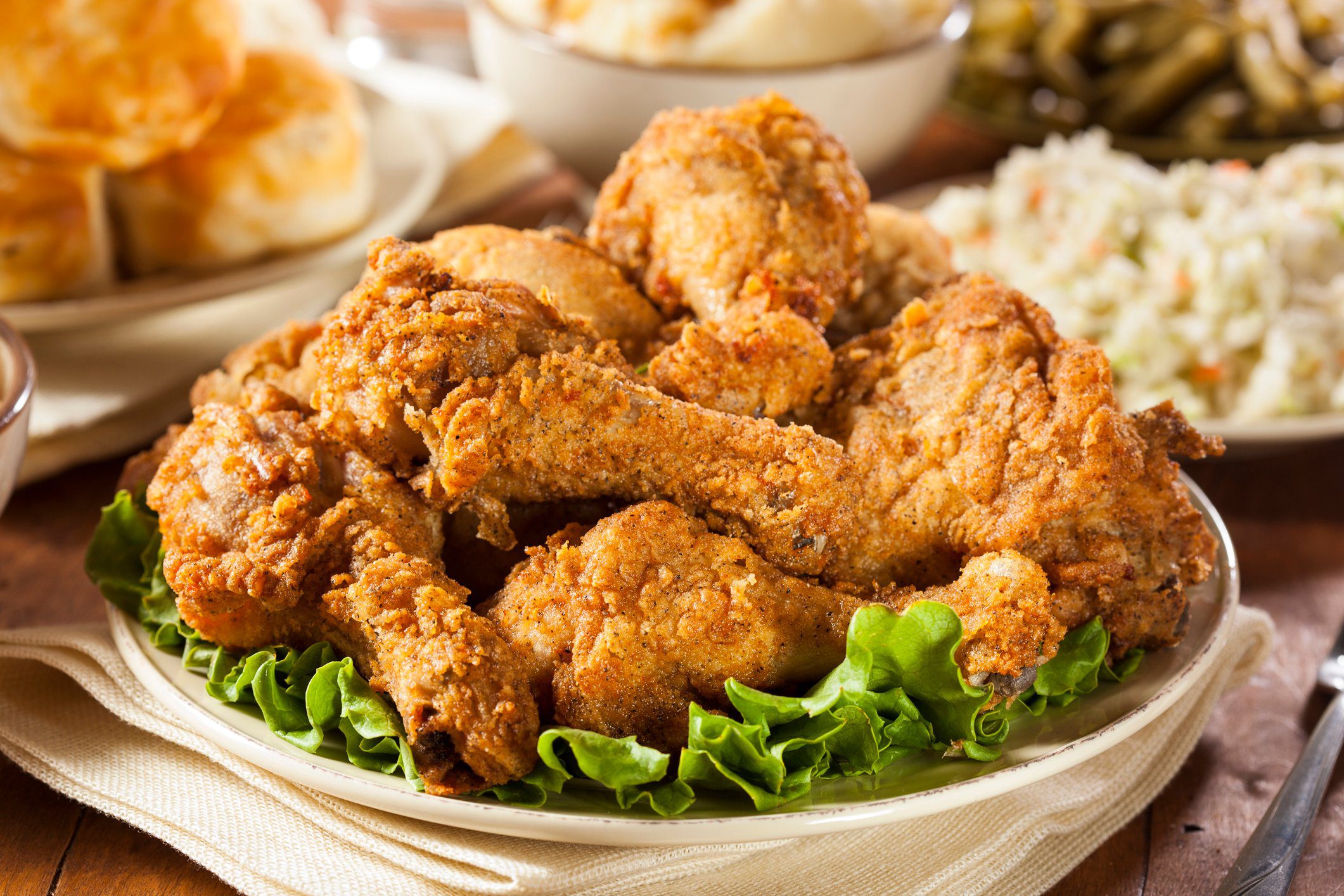 Mama's Southern fried chicken is the kind of comfort food that our entire family enjoys. Fried chicken isn't the healthiest option, but no one expects it to be. Sometimes you just have to treat yourself, and this is a dish that is well worth it. Southern fried chicken is suitable for all occasions.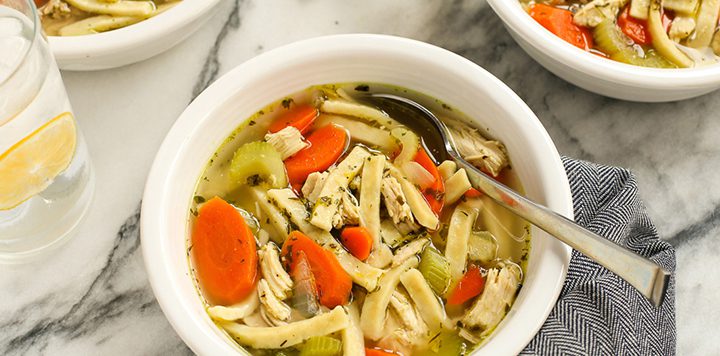 Homemade chicken soup from scratch, just like my mother used to make it! "From scratch" may sound intimidating, but this recipe is super simple, only requires 5 ingredients, and can be on the family dinner table in under an hour! The best part is that it tastes exactly like childhood. Chicken soup is ideal for this (almost) February cold weather and can be used to treat a variety of ailments.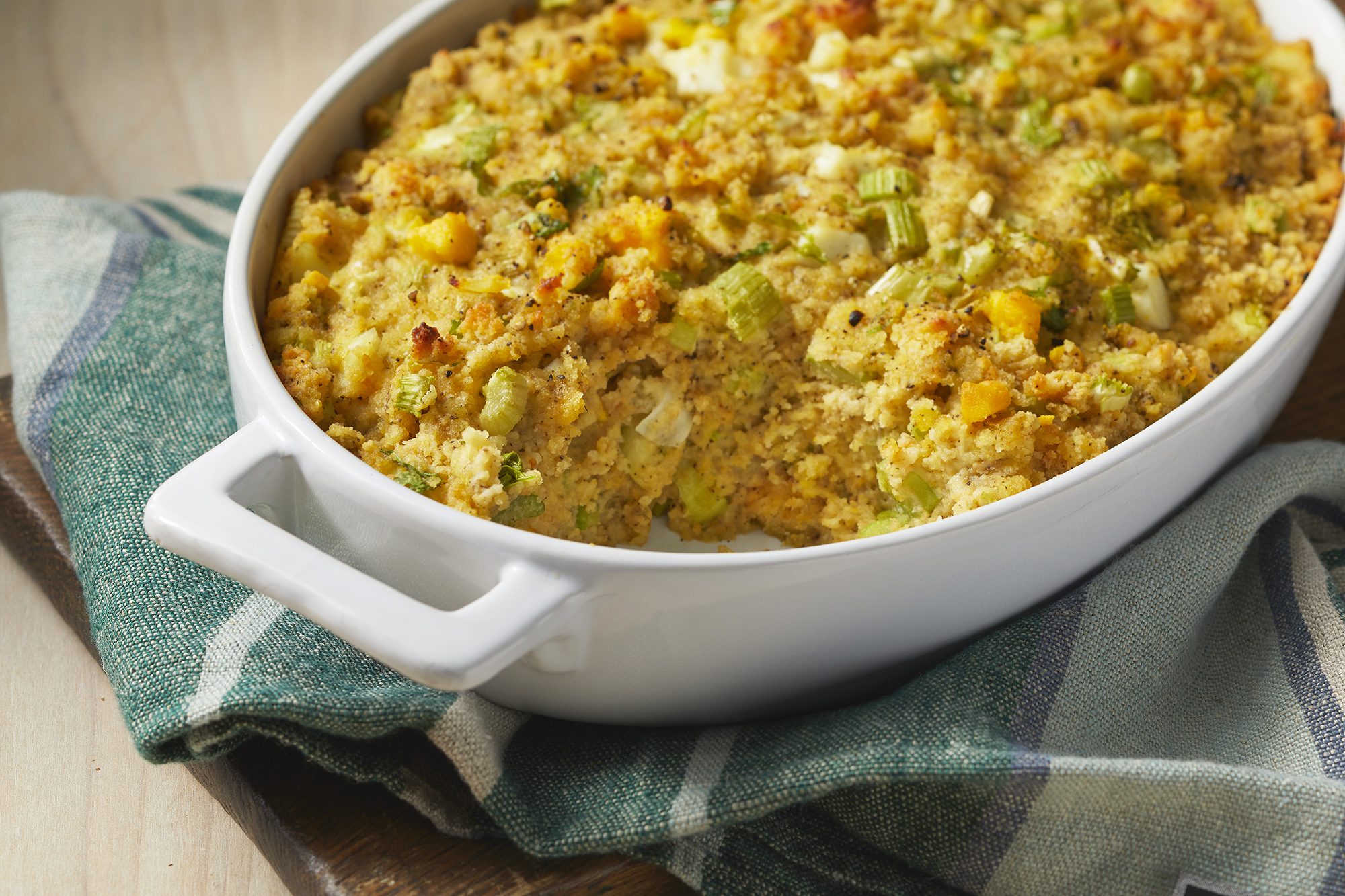 Mama's cornbread dressing was something I grew up eating. I've tried a lot of cornbread dressing recipes, but this one is still the best. This stuffing is made with cornbread cubes, onions, celery, eggs, and stock. It's the quintessential Southern souffle!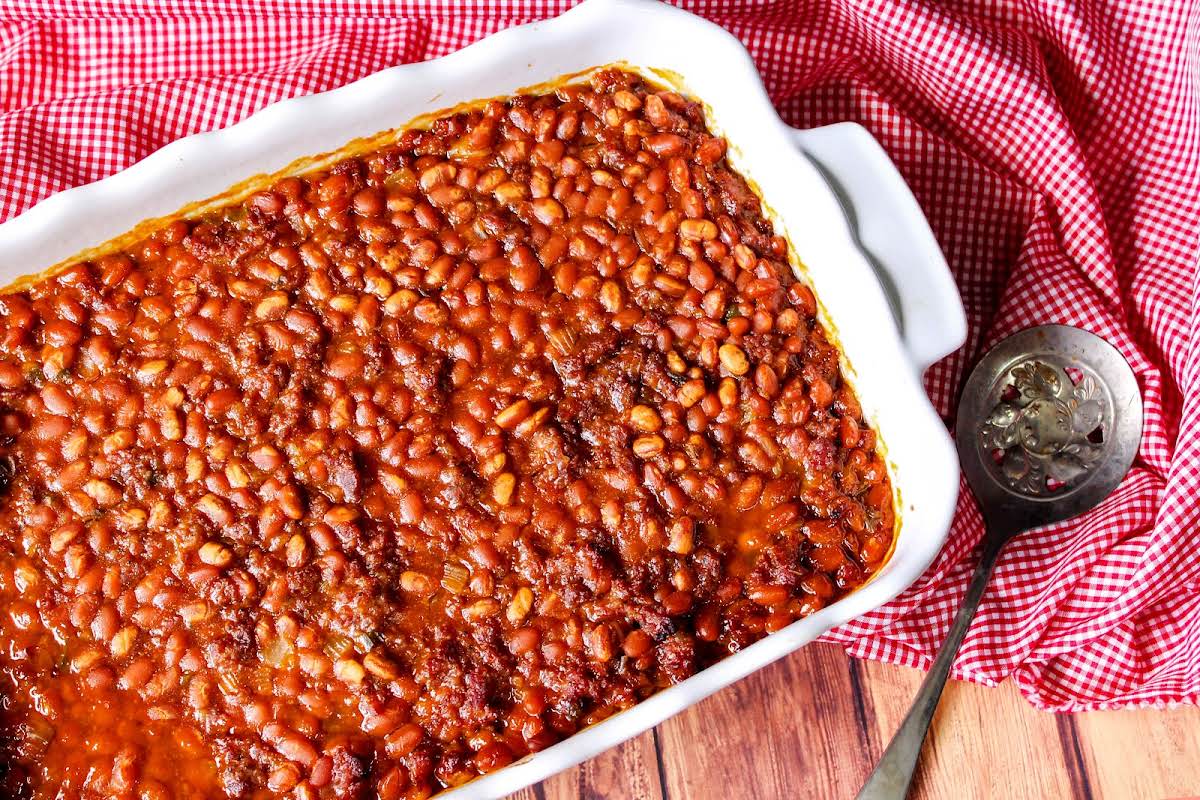 My Mama's Southern Baked Beans with Bacon are one side dish that I always make sure to include on the menu for any cookout or potluck. These luscious baked beans with their sweet, smoky flavor scream summer and require only 10 minutes of prep time!
This is a recipe that is very special to my family! This potato salad has always been requested by my mother to bring to family gatherings. It's the best, and just the smell of it cooking transports me back to my childhood. It is absolutely delectable.
BLACK SOUL FOOD RECIPES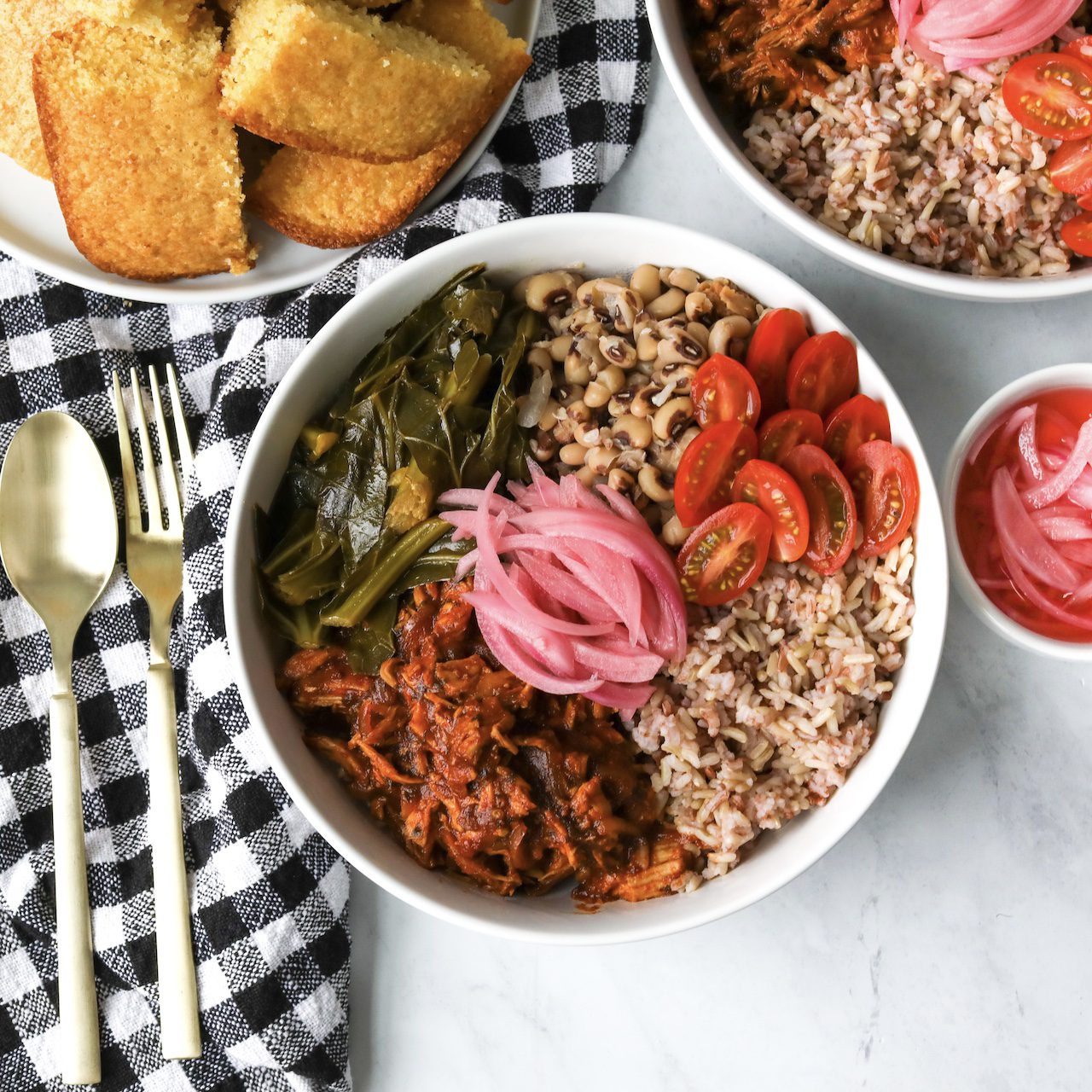 Authentic Soul Food in a Bowl with BBQ Chicken. This bowl is filled with traditional soul food staples and gives you a true taste of the south!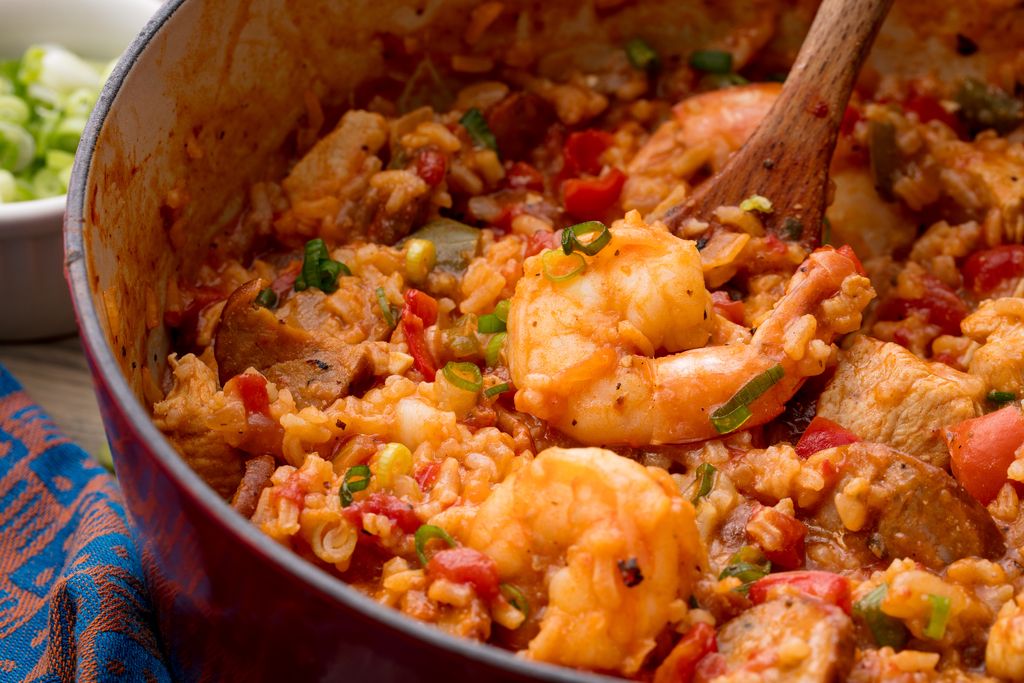 The famous Jambalaya would be missing from any list of southern recipes. The bold flavors of meat, vegetables, rice, and spices come together in this rustic rice dish. The aromatic ingredients in this dish make the preparation extremely tasty.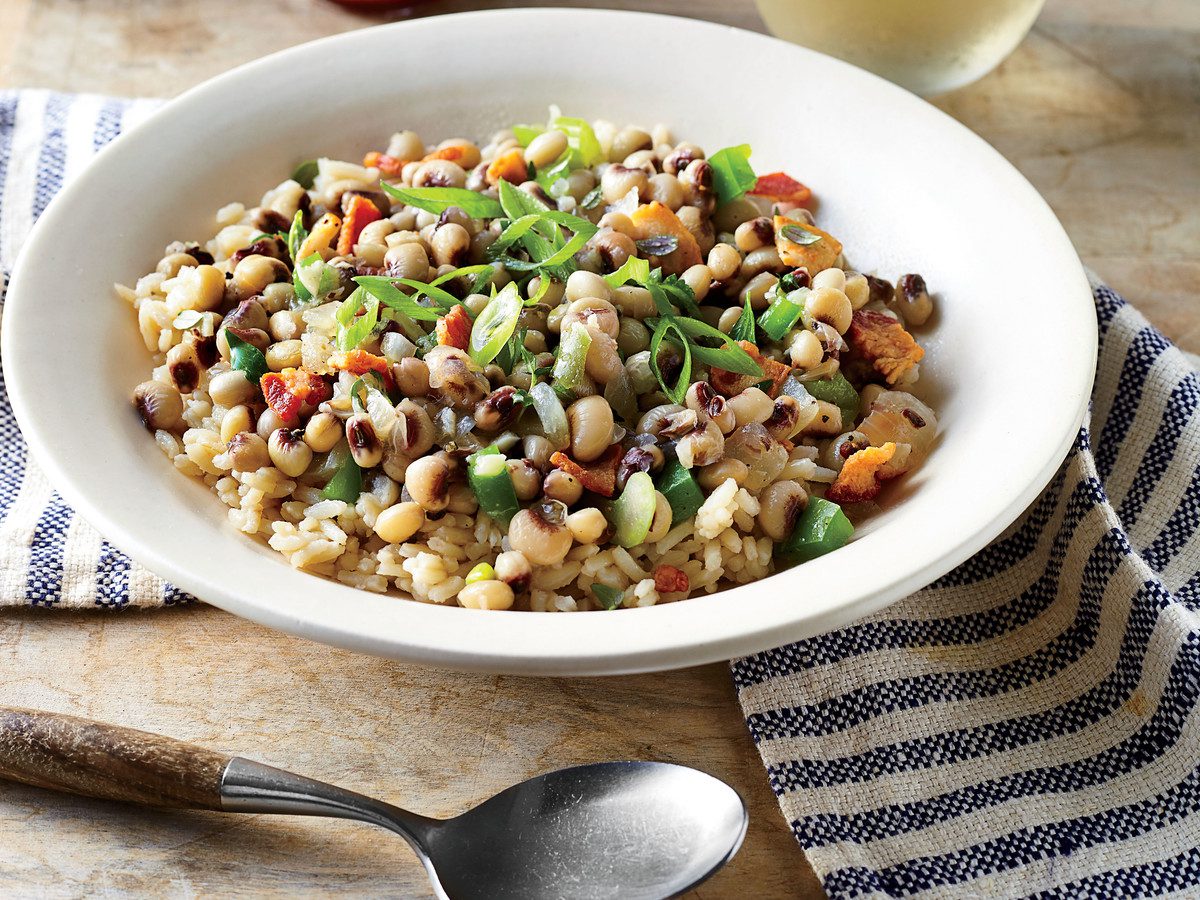 This southern recipe employs well-known flavors that will convince you that it is, in fact, from the south. Smoky, savory, and spicy flavors. This recipe's main ingredient is black-eyed peas, which are extremely nutritious.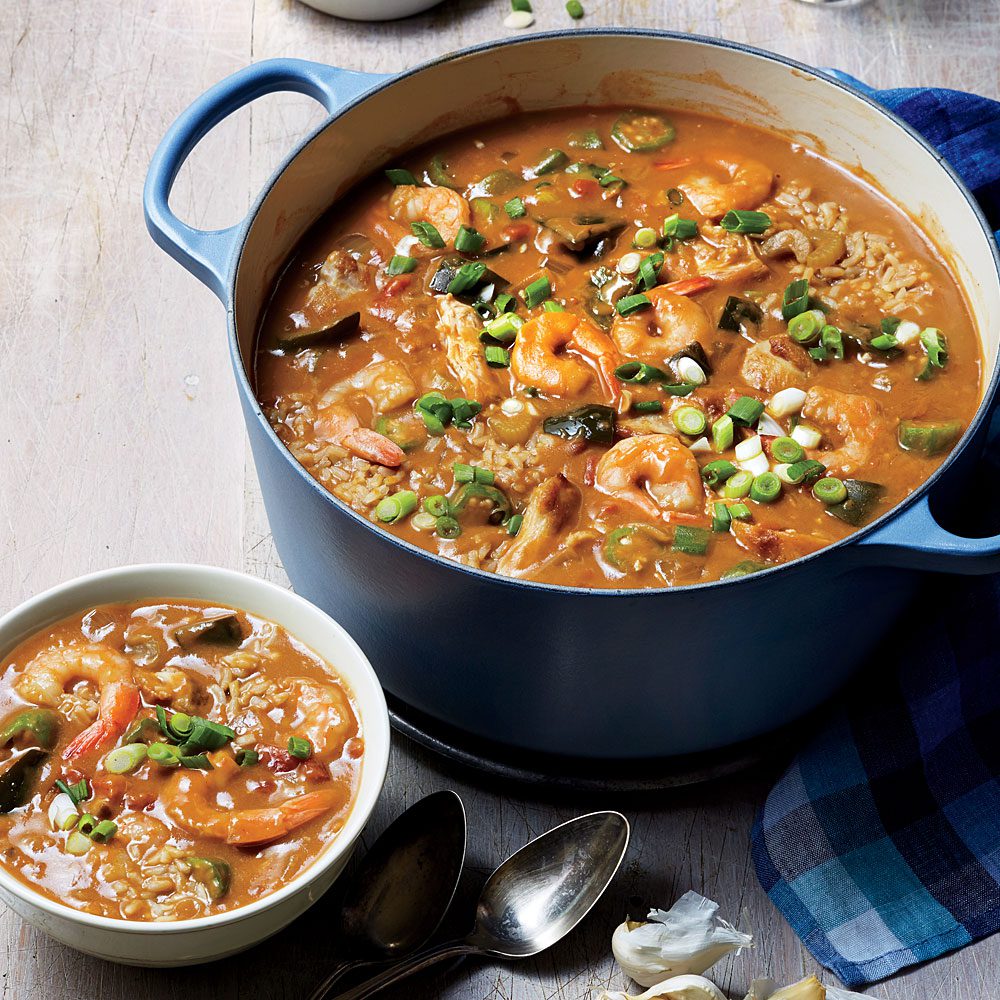 When discussing southern cuisine, gumbo is an absolute must. It's a rich blend of authentic chicken and shrimp flavors with hearty southern spices. Although many of you dislike eating okra, some accounts claim that it was one of the dish's original ingredients.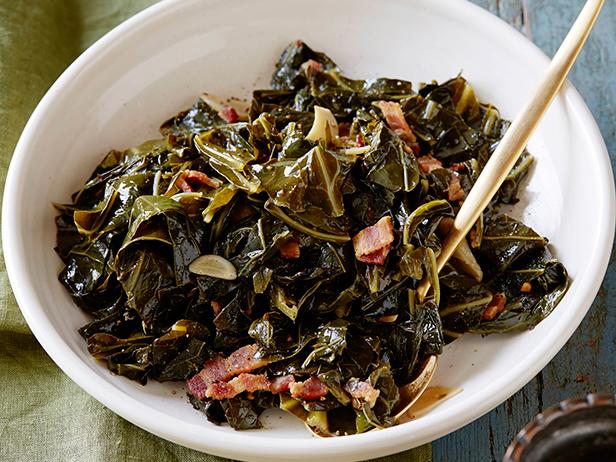 This dish's main ingredient has a slightly bitter taste but is also very nutritious. The entire dish has a smoky flavor that works well as a side dish. It goes well with traditional southern dishes like cornbread and homemade baked beans.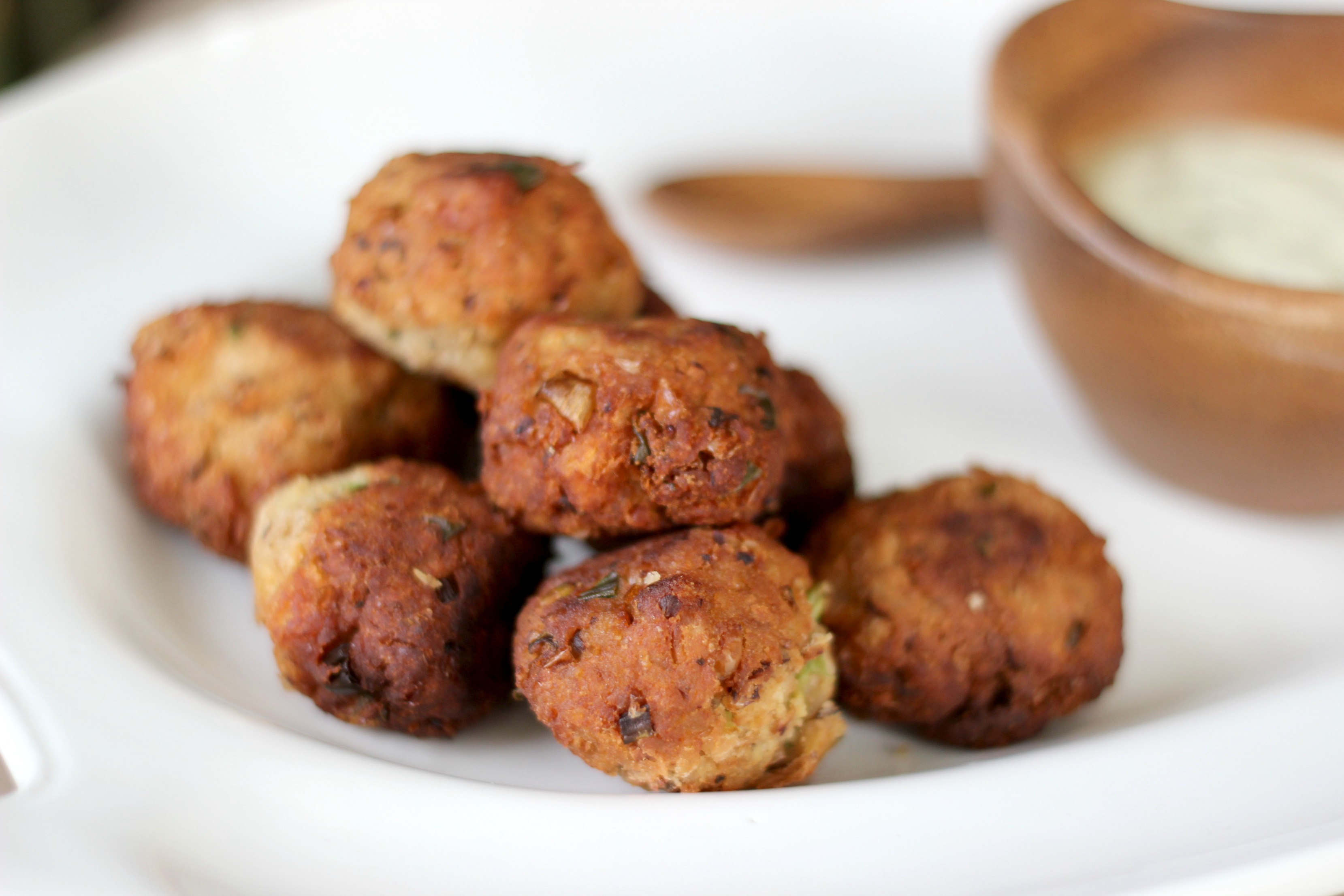 This simple spicy and crunchy snack also works well as an appetizer, especially when accompanied by African Pepper Sauce. What I like about this snack is that it contains simple flavors that, when combined, create a complex flavor combination.
OLD SCHOOL SOUL FOOD
Southern chicken and dumplings recipe that is as flavorful as it is comforting. It's ideal for a hearty make-ahead weeknight dinner or a Sunday dinner with friends. An old-school southern comfort dish necessitates music from an old soul.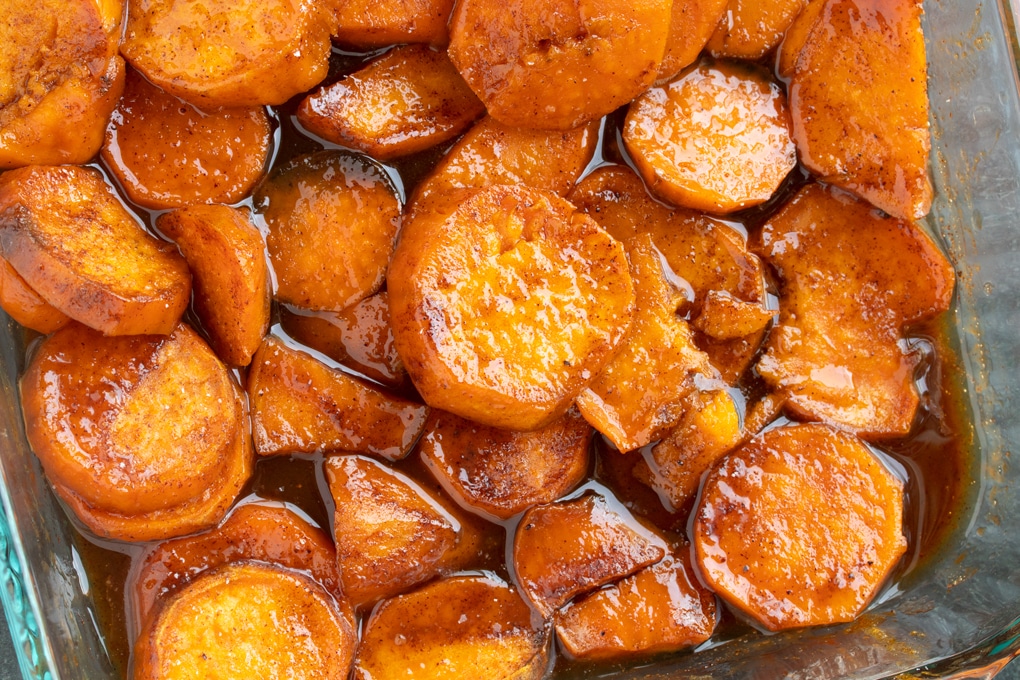 This sweet potato pie recipe is absolutely delicious! Sweet potato pie is a popular dessert with southern soul food meals for a reason: it's simple to make and delicious! Make it a regular dessert in your home as well! It goes well with Sunday dinners and holidays.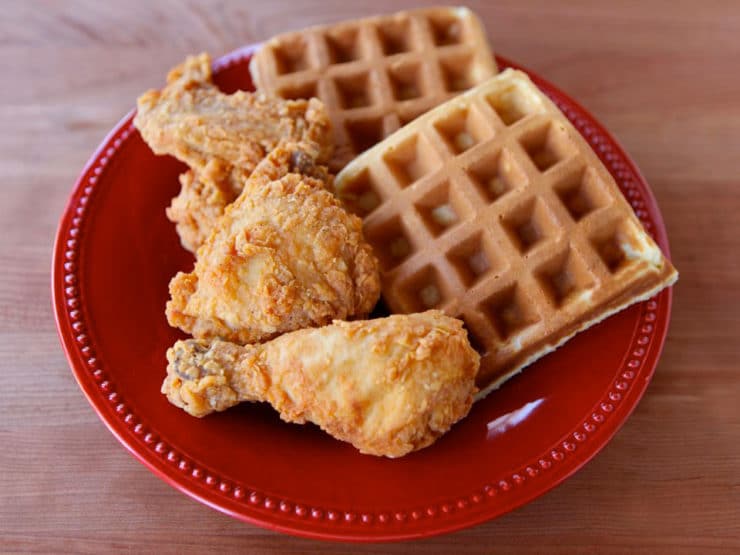 Crunchy flavorful chicken seasoned with Creole Seasoning is paired with soft buttermilk waffles with a perfectly crispy exterior in this classic American breakfast staple. Guaranteed satisfaction! Everyone adores this ultimate family-friendly brunch!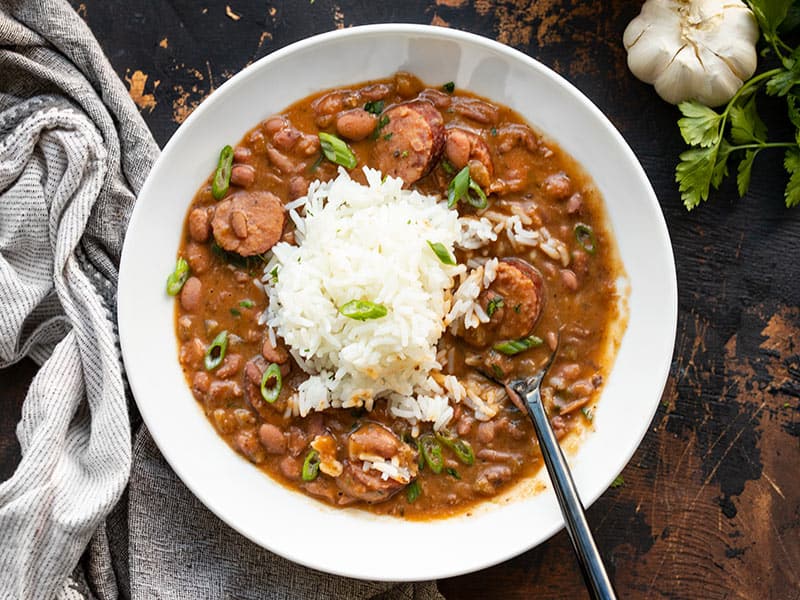 This traditional Louisiana comfort food has delightfully complex flavors that never fail to satisfy! This smoky, spicy, and overly comforting beans and rice combo, made with red kidney beans, andouille sausage, and ham hock, is a must-have on a weekly rotation.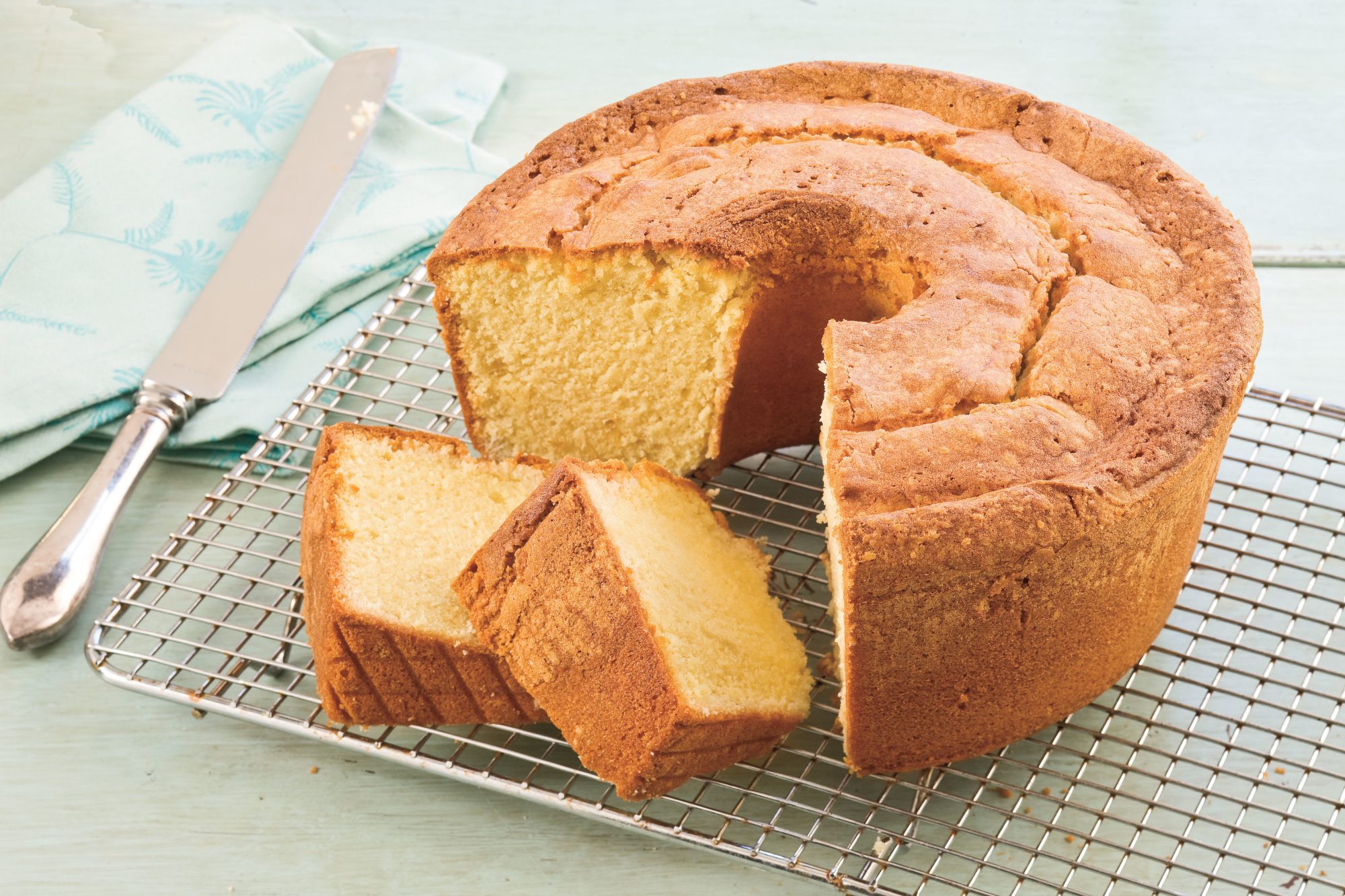 A classic Southern pound cake with a crusty exterior and a soft, moist crumb. Oh, she's stunning! It is guaranteed to be simple to make with only eight basic ingredients, most of which are probably already in your pantry, such as flour, baking powder, milk, and butter.
MISSISSIPPI SOUL FOOD RECIPES
Mississippians know how to make the most of that oh-so-Southern spirit, as evidenced by this smooth and unexpected take on a classic sweet potato pie.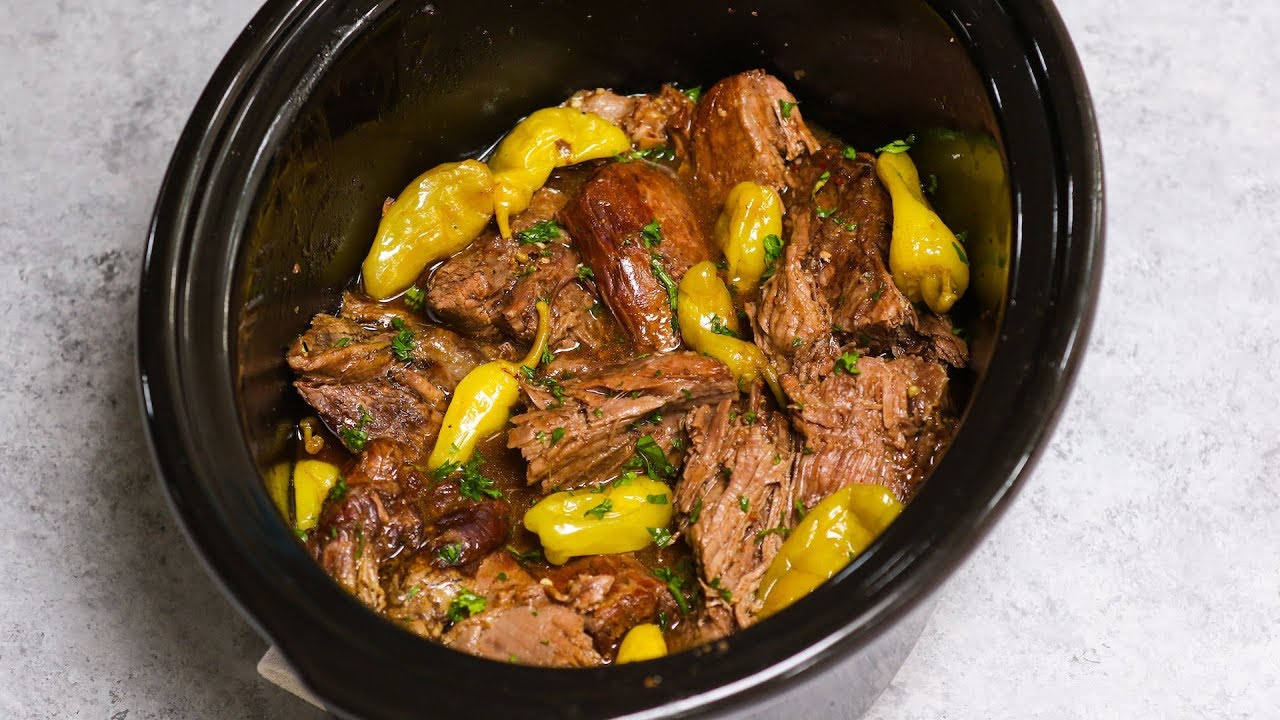 This Mississippi Pot Roast is made from scratch with no packets and is deliciously savory, buttery, and has the most beautiful tangy kick from the pepperoncini peppers! It's a great family meal that can be made in the slow cooker or Instant Pot.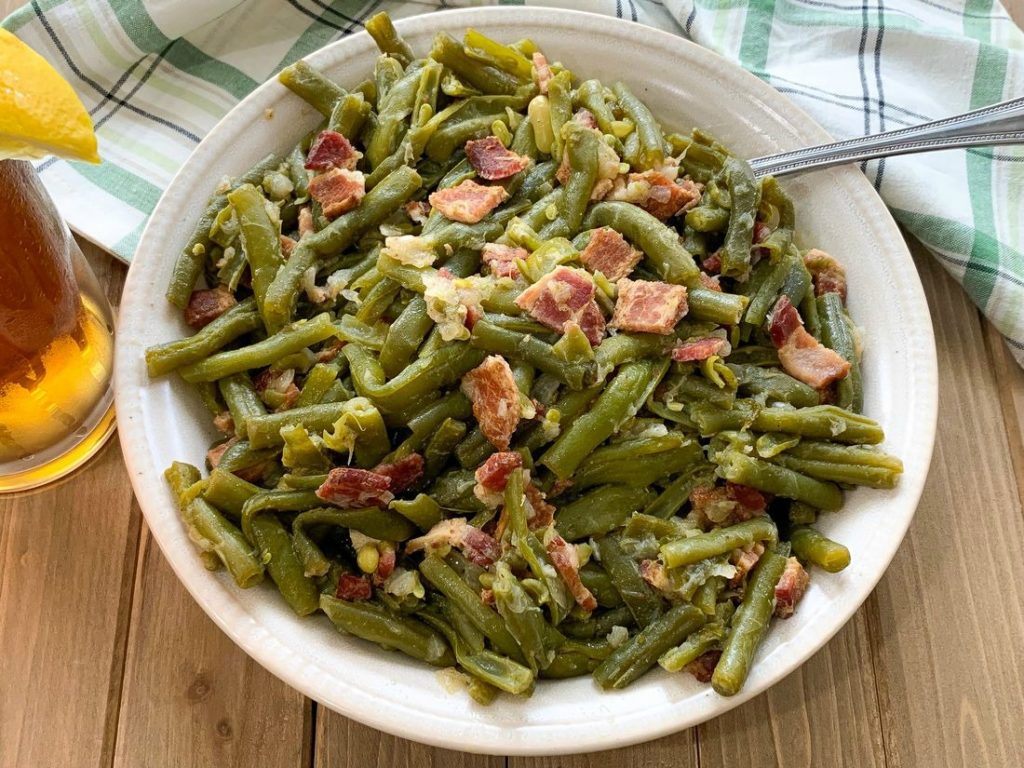 They are marinated in a delicious sauce for up to two days before being cooked in your preferred method. You can heat them in a slow cooker, Instant Pot, or oven until they are warm and covered in the savory sauce.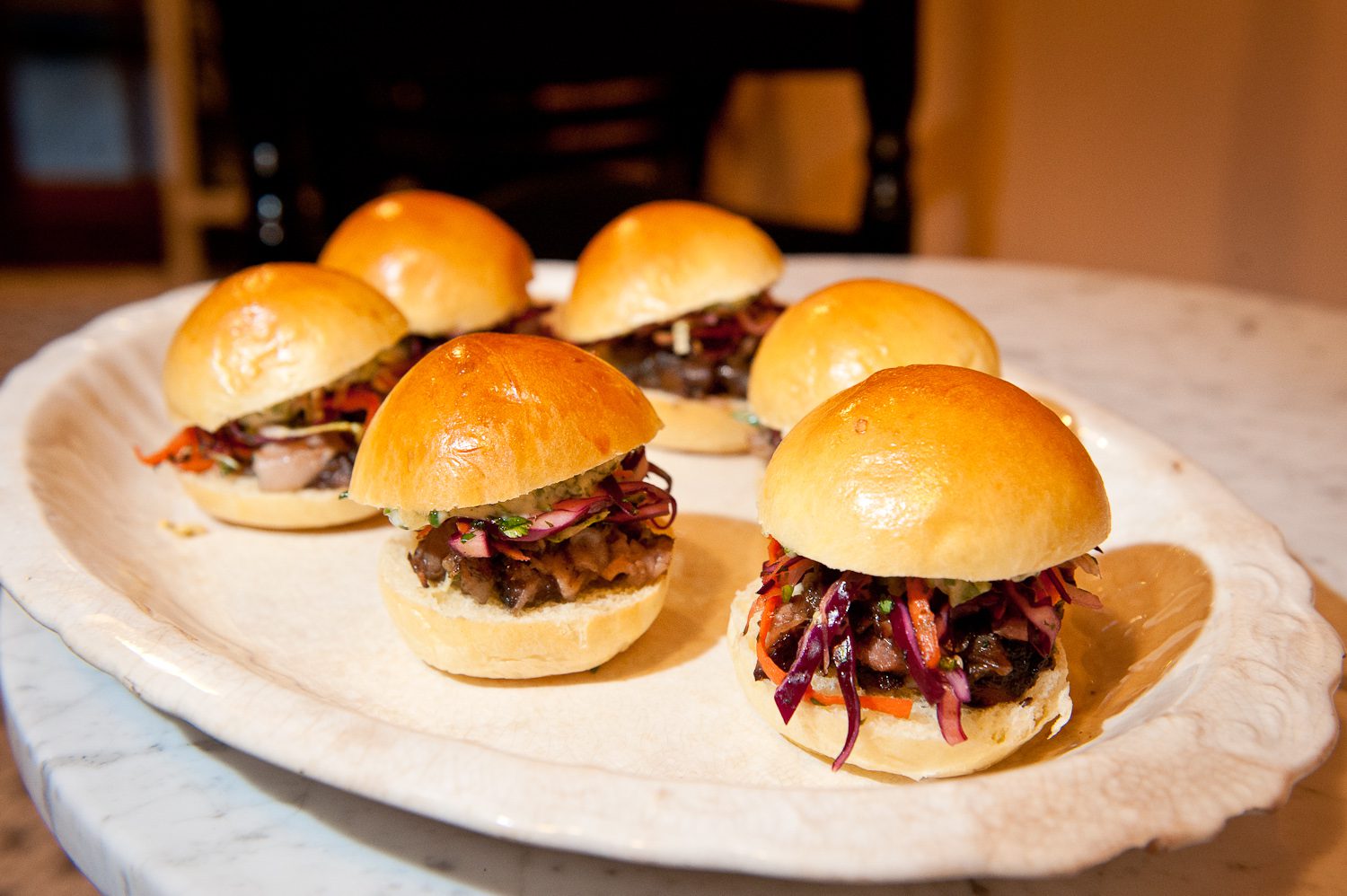 I take traditional southern flavors and give them a modern spin by making a Southern Pork Belly Slider with hoe cakes, fried smoked pork belly, and Mississippi comeback sauce.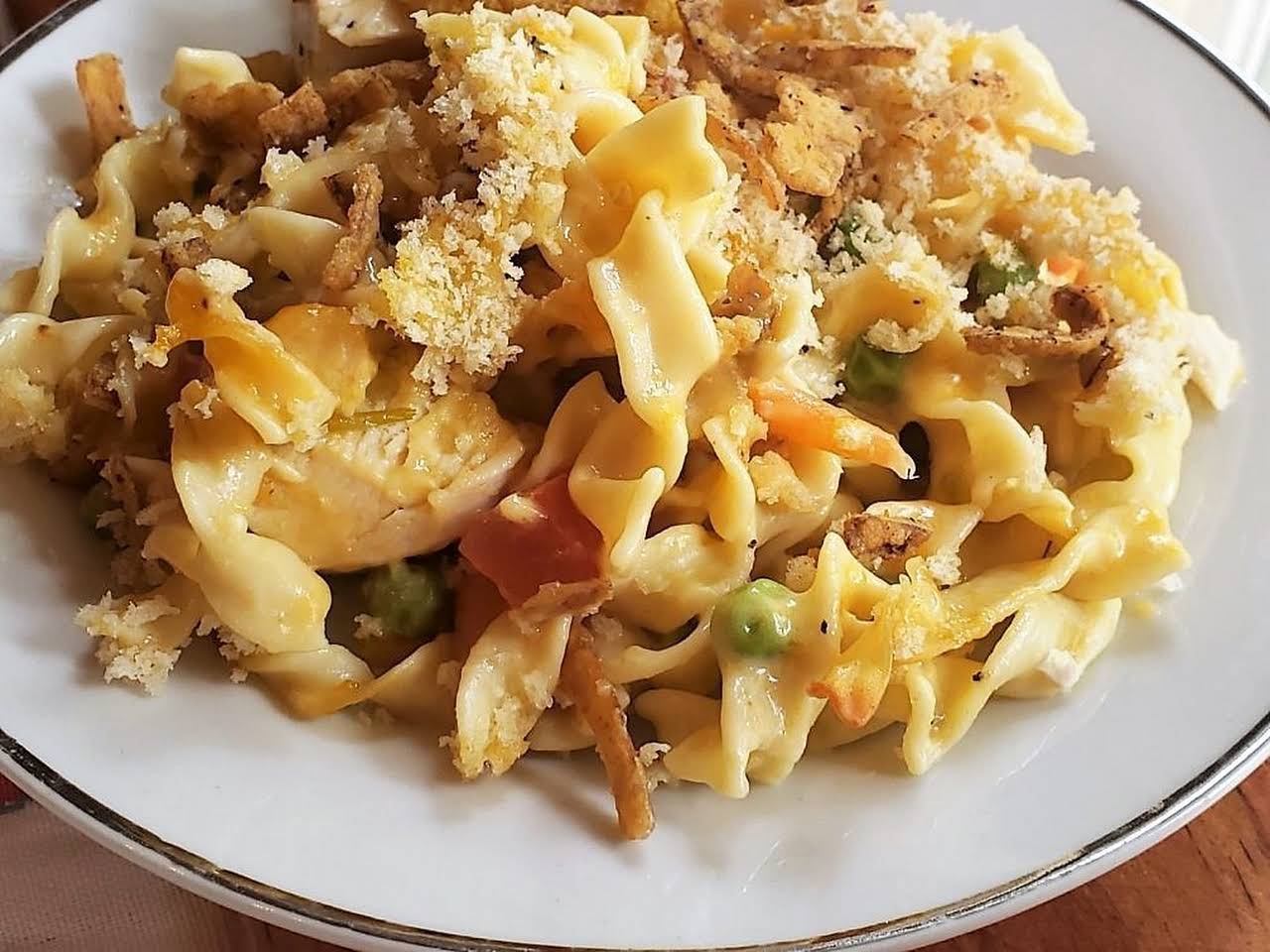 I learned how to make this while visiting the great state after which it is named. This is a very interesting dish. It's creamy, with a good chicken flavor, and a crispy crust on top.
HEALTHY SOUL FOOD RECIPES
This is the stuff of vegan dreams, rich and creamy. This has quickly become one of my new favorites, thanks to the abundance of cheese.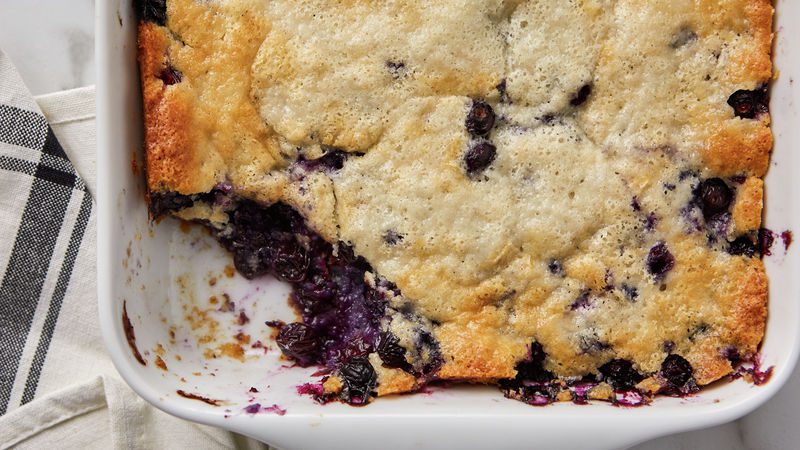 Isn't the fact that it's made of fruit a sign that it's healthy? Add a generous scoop of classic vanilla ice cream to this two-berry dessert!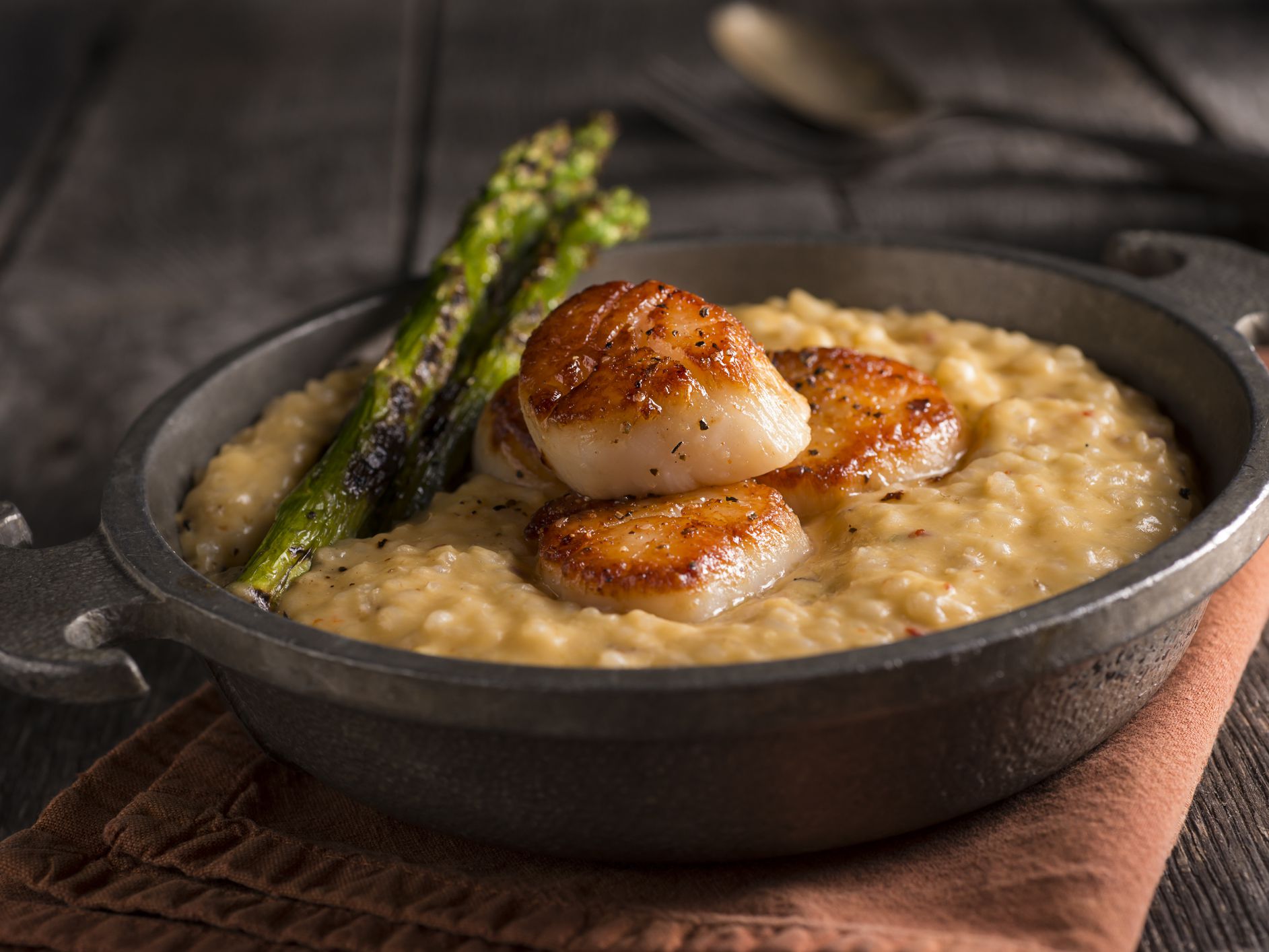 I'm drooling over this vegan take on a non-vegan classic. Because of the mushrooms and the decadent sauce, it's pure savory goodness.
Print
Ultimate Vegan Mac n Cheese Recipe (Soul Food Dinner Ideas)
---
Author:

Prep Time:

30 minutes

Cook Time:

30 minutes

Total Time:

1 hour

Yield:

6 servings

Diet:

Vegan
Description
For the best plant-based comfort meal, make this vegan mac and cheese with sweet potatoes, coconut milk, and nutritional yeast.
---
1/2 

cup 

(3 ounces) raw cashews

12 

ounces 

dry elbow macaroni noodles, cooked

1 1/2 

cups 

diced peeled sweet potato (7 ounces)

1/2 

cup 

diced peeled carrot (2 ounces)

1 

cup 

canned full-fat coconut milk

1/4 

cup 

nutritional yeast

2 

teaspoons 

freshly squeezed lemon juice

2 

teaspoons 

Dijon mustard

1/2 

teaspoon 

salt

1/4 

teaspoon 

onion powder

1/4 

teaspoon 

smoked paprika

1/4 

teaspoon 

freshly ground black pepper

1/4 

teaspoon 

turmeric, optional

1/8 

teaspoon 

garlic powder

Pinch freshly grated nutmeg
---
Instructions
Soak the cashews in water overnight. Soak the cashews in 2 cups of water, uncovered, for 10 to 12 hours, or until they break apart when squeezed between two fingers.
Prepare the pasta. Cook the pasta according to the package instructions. Place aside.
Microwave the sweet potato and carrots to soften them. In a microwave-safe bowl, combine sweet potato, carrot, and 1/4 cup water. Wrap the vegetables in plastic wrap, making sure the wrap does not touch the vegetables. Microwave for 6 minutes on HIGH, or until the veggies are soft. In a blender, combine the sweet potatoes, carrot, and steaming liquid.
Prepare the cashew sauce. Remove the cashews from the water and set aside. In a blender, combine the drained cashews, coconut milk, nutritional yeast, lemon juice, Dijon mustard, salt, onion powder, smoky paprika, black pepper, turmeric (if using), garlic powder, and nutmeg. Blend for roughly 3 minutes on high speed, or until perfectly smooth. Stop the blender, scrape down the sides, and blend for 1 minute more.
Serve the pasta with the sauce on top. Toss the cheese sauce and cooked pasta together until coated, then serve.
Notes
Storage: Refrigerate vegan cheese sauce in an airtight jar for up to 1 week. When the noodles are stored, they may absorb part of the sauce. Return the sauce to its original creamy smoothness by stirring in more coconut milk.
If you want a thinner sauce, add up to 1/2 cup extra coconut milk to achieve the desired consistency.
Category:

Dinner

Method:

Stovetop

Cuisine:

American
Nutrition
Serving Size:

6 servings

Calories:

428kcal

Sugar:

5g

Sodium:

250mg

Fat:

16g

Saturated Fat:

8g

Unsaturated Fat:

0g

Trans Fat:

0g

Carbohydrates:

59g

Fiber:

6g

Protein:

17g

Cholesterol:

0g
Keywords: mac and cheese, soul food dinner ideas, soul food mac and cheese, vegan mac and cheese recipe, ultimate vegan mac and cheese
Frequently Asked Questions
What is a good soul food meal?
Soul food dinner dishes commonly served include:
Pork, chicken (Usually fried)
Alternatively, fried fish or pork with chitins on top (pig intestines)
Candied yams, black-eyed peas, macaroni and cheese, and stewed greens (cabbage, collard greens, kale, mustard greens, turnip greens)
Cornbread, either in slices or as a muffin.
Red juice or punch is used to make red drinks.
What do black families eat for dinner?
Dinner Concepts
Pot Pie with Chicken
Fried chicken from the South
Etouffee de Shrimp
Gumbo with Chicken, Shrimp, and Sausage
Rice with Red Beans
Cornbread with a Southern Flavor
Black-Eyed Peas from the South
What are typical Southern foods?
Pan-fried chicken, field peas (such as black-eyed peas), greens (such as collard greens, mustard greens, turnip greens, or poke sallet), mashed potatoes, cornbread or corn pone, sweet tea, and dessert—typically a pie—make up a traditional Southern meal (sweet potato, chess.)
What is the most popular soul food?
Top 8 Recipes for Soul Food:
Cheese and Macaroni
Pie with Sweet Potatoes
Yams Candied
Potatoes Mashed
Dressing made from cornbread
Dumplings with chicken
Cobbler with Peaches
Pork Chops Smothered
What is black soul food?
Soul food is an ethnic cuisine that originated in the Southern United States and is traditionally prepared and consumed by African Americans. The term "soul food" first appeared in the mid-1960s, when the word "soul" was commonly used to describe African-American culture.
Is gumbo considered soul food?
Cajun or Creole cuisine derives from the French and Spanish settlers, as well as African slaves brought to the area. Gumbo, which I think of as Louisiana soul food, is the most famous dish from this gulf coast state. A steaming bowl of gumbo will put a smile on anyone's face.
Is soul food a black culture?
Soul food is a term used to describe foods and techniques associated with African American cuisine in the United States. The term appeared in print for the first time in 1964, during the rise of "Black pride," when many aspects of African American culture, including soul music, were celebrated for their contributions to the American way of life.
What meal is dinner in the South?
Back then, the heavy noon meal was called "dinner," and the light evening meal was called "supper," so it makes sense that in the south, where a large percentage of the population farmed, the meal we ate at night was called "supper."
What is the difference between Southern food and soul food?
According to The New York Times, the distinction between soul food and Southern food is based on class rather than race, and what families could afford to put on the table. The difference could result in a more expensive chicken breast or wings with less meat.
Are grits considered soul food?
"Grits are inherently Southern, so they identify across cultures as a taste of the South," she says. According to Murray, grits can be traced much further back than the kitchens run by African American and white women in the antebellum South.