40 Quick and Easy Cookout Food Ideas For Everyone
★★★★★ 5 from 1 reviews
Whether you're celebrating a holiday or just having a fun afternoon with friends, good cookout food can make or break the success of your party.
Whether you prefer classic grilled foods, cool and creamy sides, or decadent desserts, this list should have something for you at your next cookout.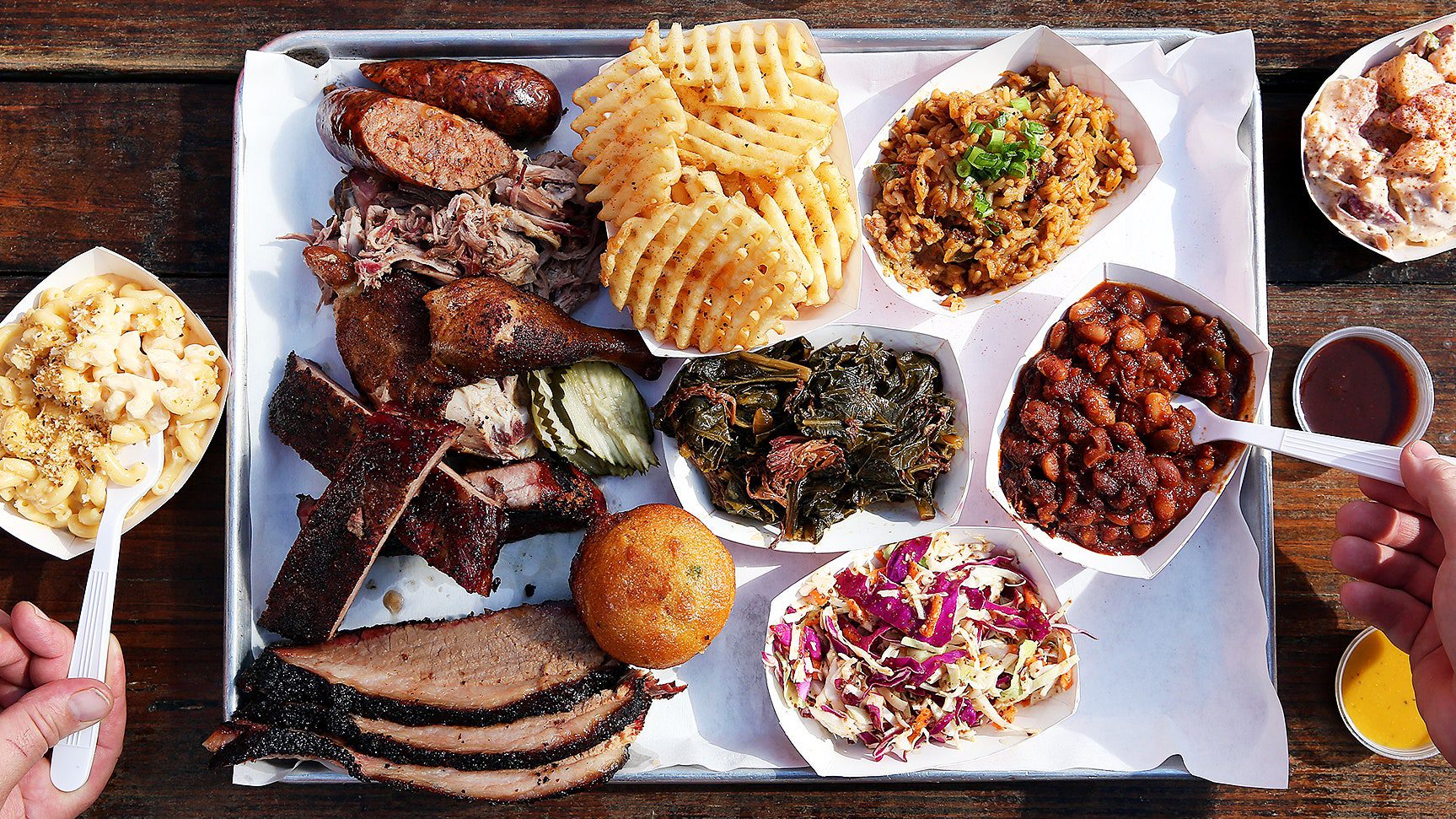 I've tried to include a variety of options to appeal to everyone, from the most ardent meat eaters to those who follow a vegan, gluten-free, or low-carb diet. There are a few outdoor gathering staples here, such as potato salad, BBQ chicken, and ribs.
However, I've also included some less common, out-of-the-box ideas, such as grilled watermelon and grilled apple crisp. So take a seat, relax, and let the summertime vibes wash over you as you peruse this list of super tasty cookout food ideas.
COOKOUT FOOD IDEAS SIDES
This Broccoli Salad Recipe with Creamy Lemon Dressing is one of my blog's first and most popular recipes; an oldie but a goodie! The creamy dressing binds everything together and makes it all come together.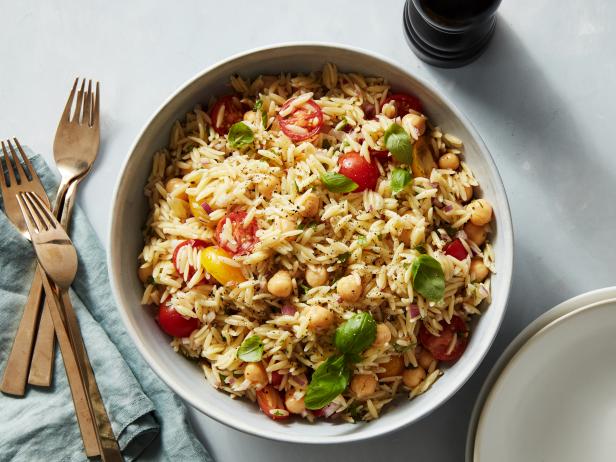 This grain-based salad is bursting with fresh flavor from summer garden staples like cucumbers, tomatoes, and basil.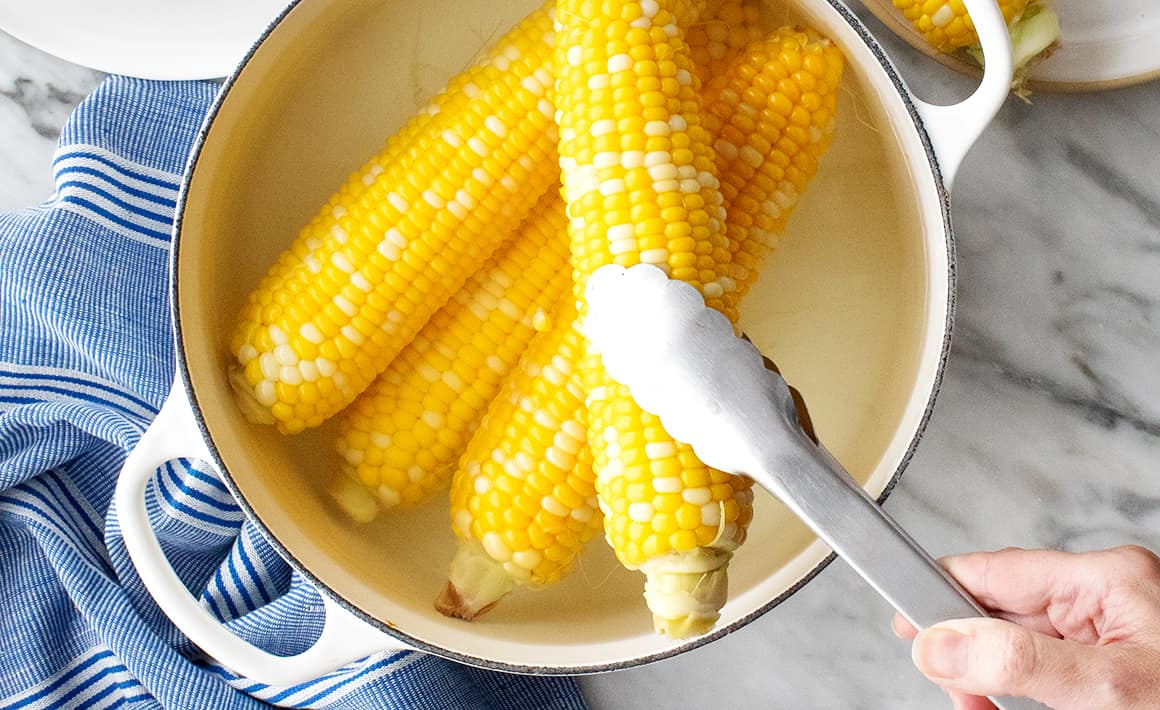 The perfect summer side dish is boiled corn on the cob. Boiling corn is the simplest cooking method, and you'll love our secret for keeping it sweet, juicy, and tender.
Alternative Video: Easy Cookout Food Recipes
Recommended Posts: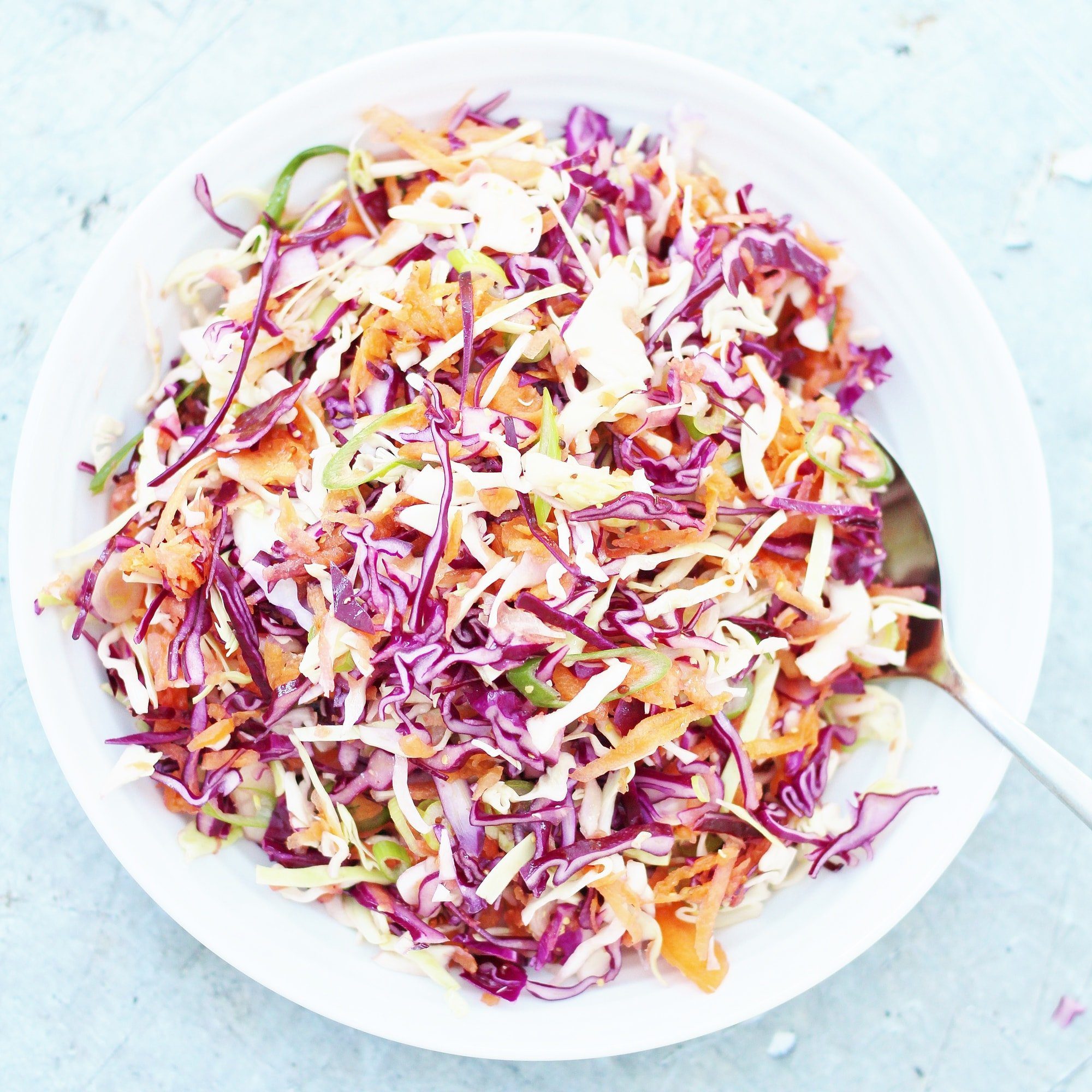 This recipe demonstrates that you don't have to slather summer salads, even classics like coleslaw, in mayo to make them irresistible.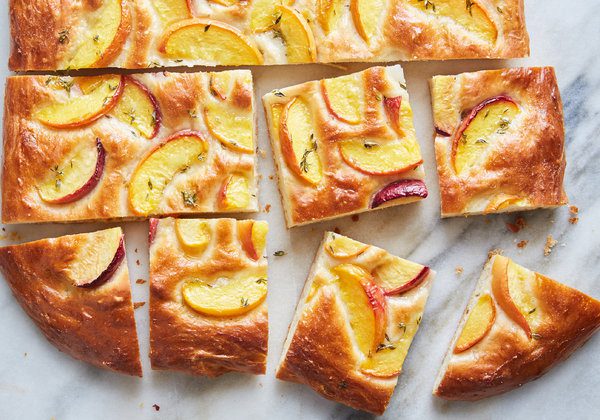 This bread, topped with thin slices of peaches, herbs, and chunky sea salt, looks like it came from a five-star restaurant, but it's surprisingly simple to make.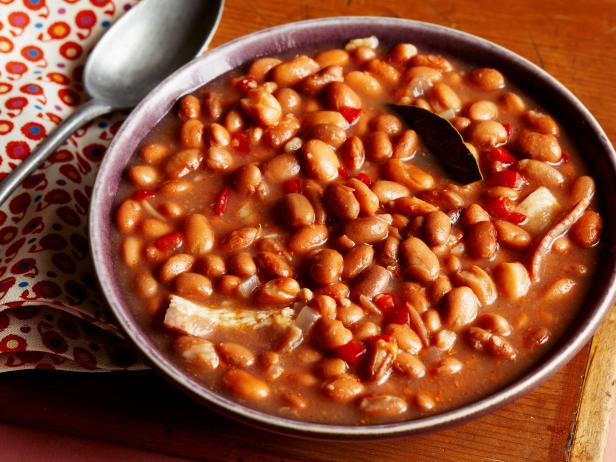 This tasty alternative to baked beans slowly simmers on the stove to ensure an ultra creamy and flavorful end result.
FALL COOKOUT FOOD IDEAS
The tri-tip is a tender, triangular cut of beef that is located near the sirloin. Because there are only two per steer, choose sirloin if your butcher is unavailable.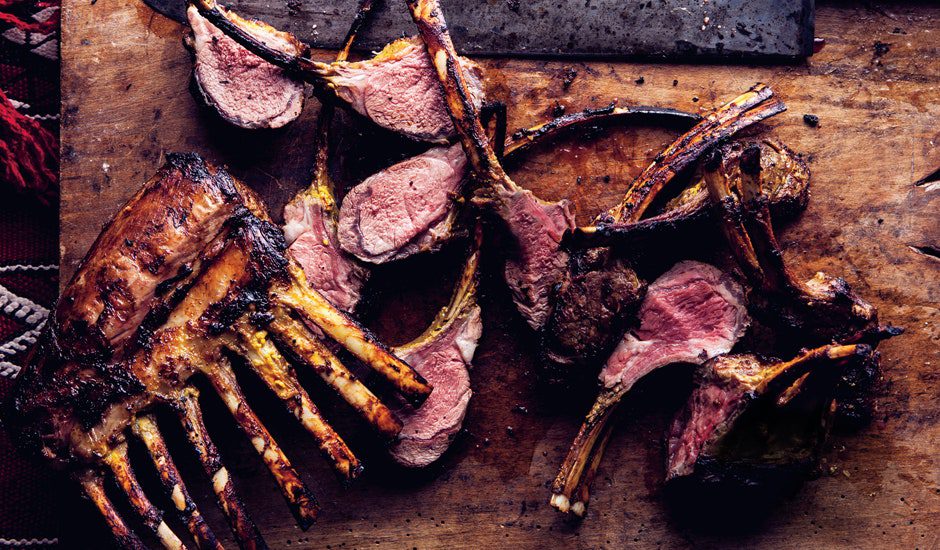 The lamb in this rack of lamb recipe needs to marinate overnight, so start 1 day ahead. But believe us when we say it's worth it.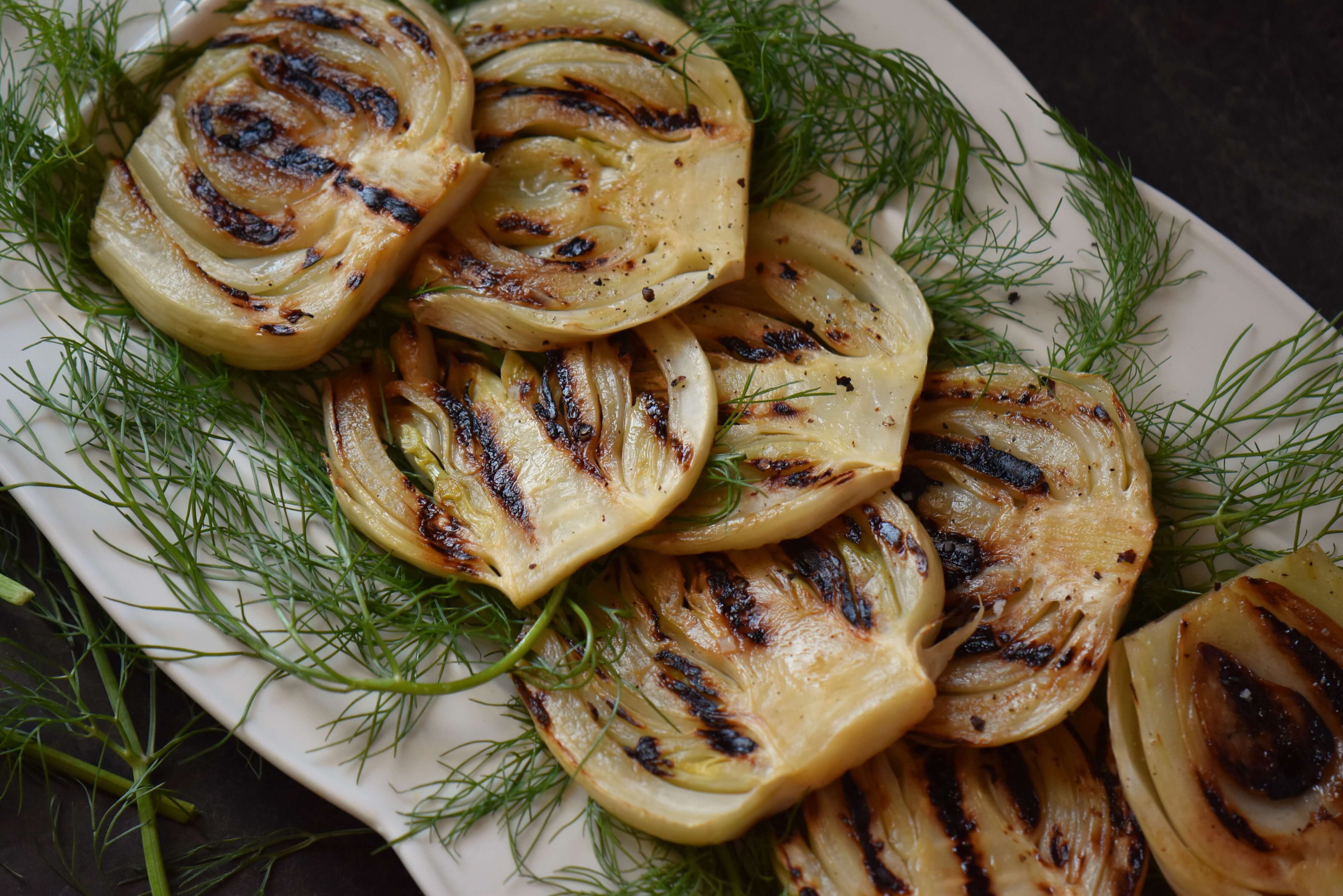 Make sure to remove the tough and fibrous outermost layer of the fennel bulb before grilling it.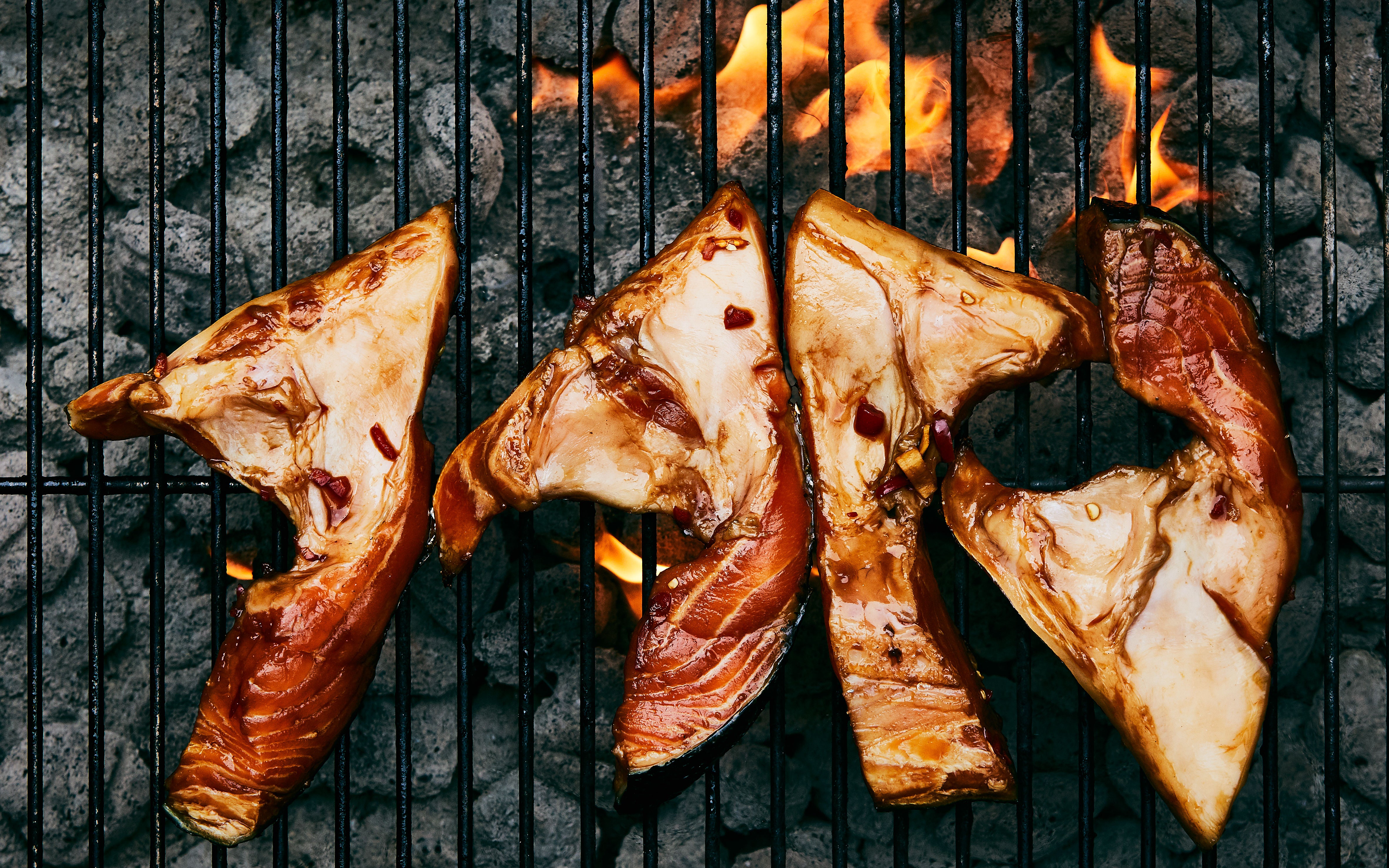 Once the salmon is on the grill, don't fuss with it too much: let the flesh naturally release from the grate before attempting to turn it. The marinade can also be used on any cut of salmon.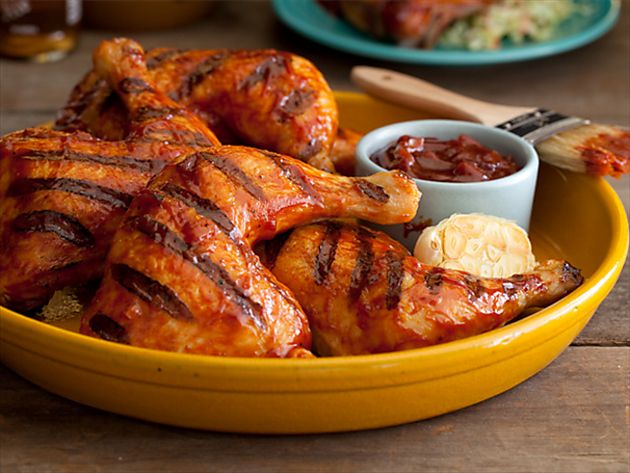 When it comes to barbecuing chicken, avoid rookie mistakes. If you apply the sauce too soon, it will burn. Most bottled sauces are overly sweet, which is where this vinegary variation comes in.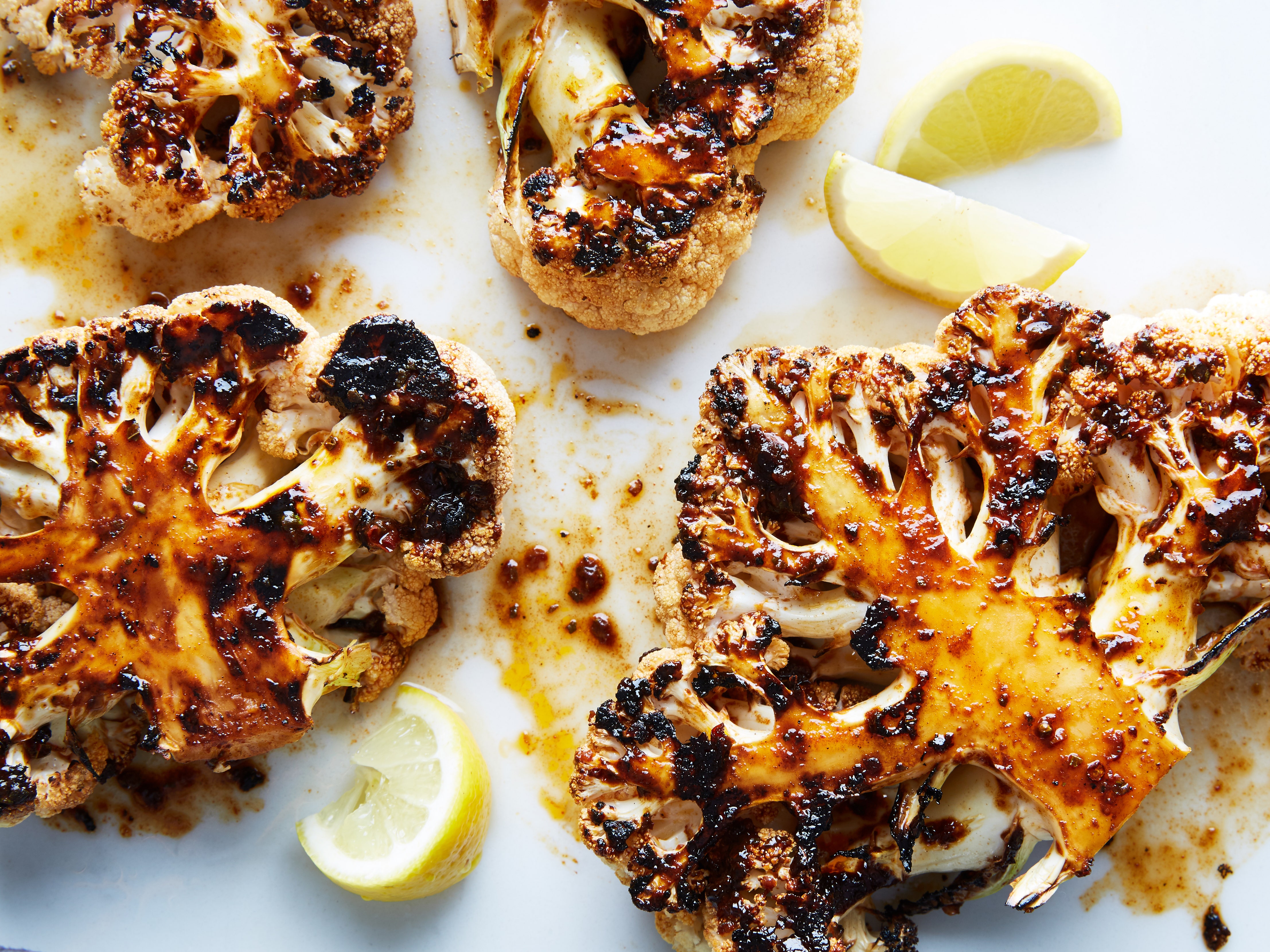 Choose the largest cauliflower head you can find. When you cut it, remember that the two center pieces will stay together, but the two end pieces may fall apart into florets, which is fine—you should still grill those!
SIMPLE COOKOUT FOOD IDEAS
To avoid sounding like an art professor, good potato salad is a study in contrasts. It's crunchy and creamy, savory and slightly sour, salty and spicy, and everything in between. This recipe includes all of that and more. I'm not a huge fan of the hard-boiled eggs in mine, so I know you can leave them out without much loss of flavor.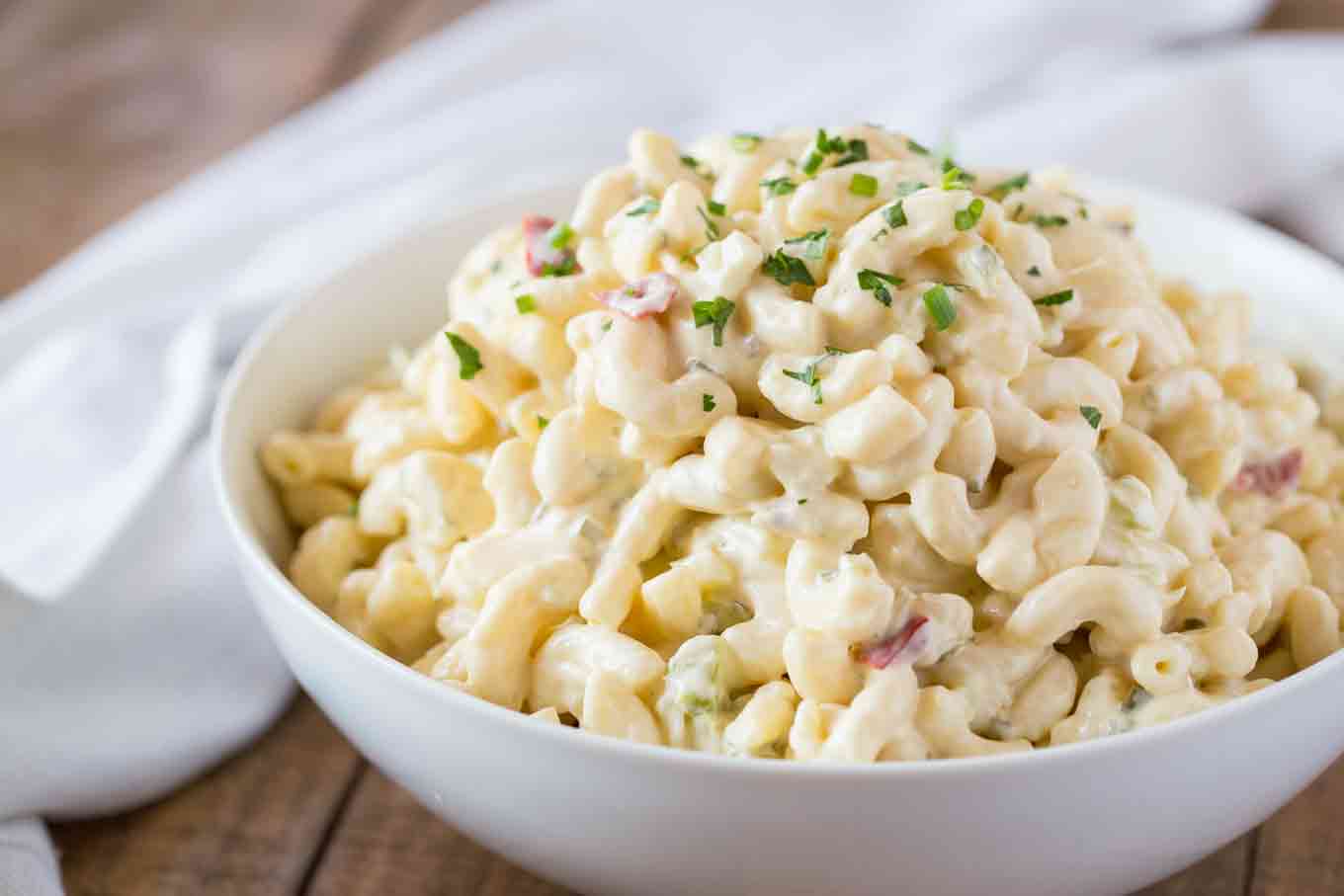 I've tried a lot of macaroni salad recipes over the years, but this one seems to be my favorite. It's easy to make, contains a lot of healthy vegetables, and is smooth, cool, and creamy.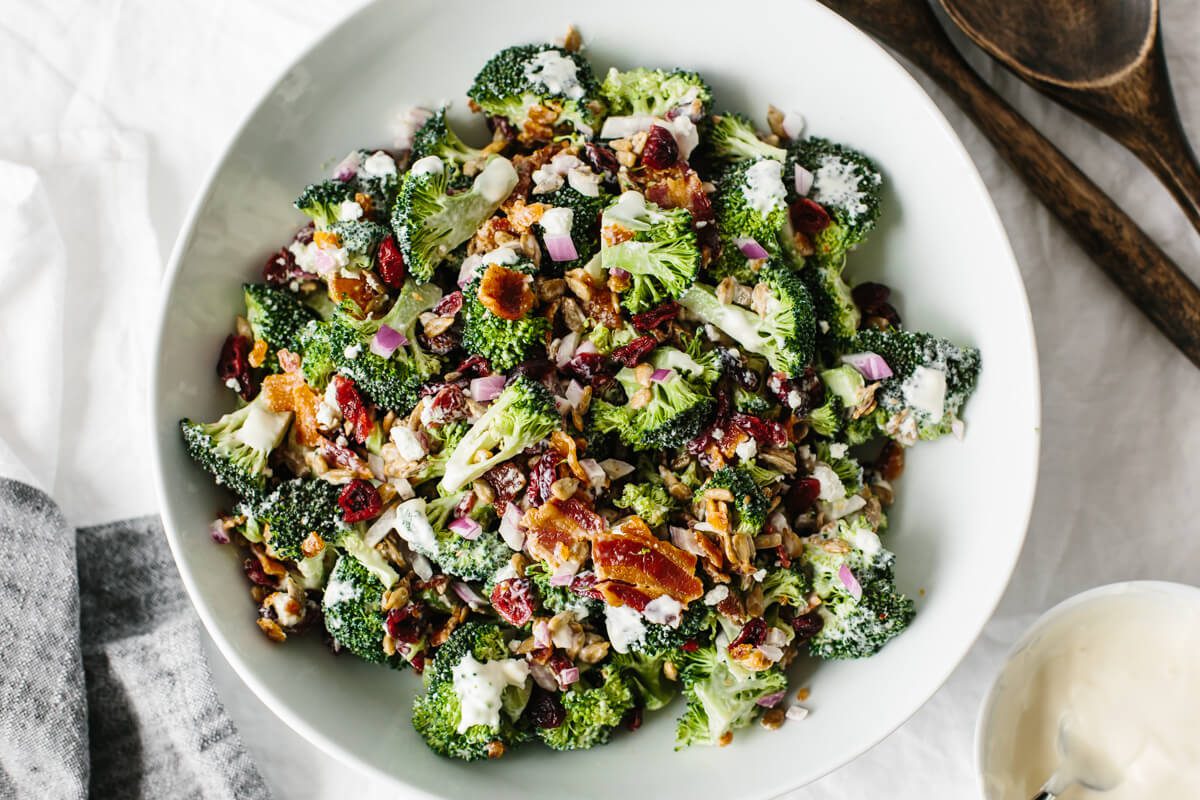 You have no idea what you're missing if you've never had broccoli salad. It takes about 15 minutes to prepare and does not require any cooking. The broccoli, onions, cheese, and bacon give it a hearty, earthy flavor, but the sugar, grapes, and raisins add a delicious sweetness that even the kids enjoy.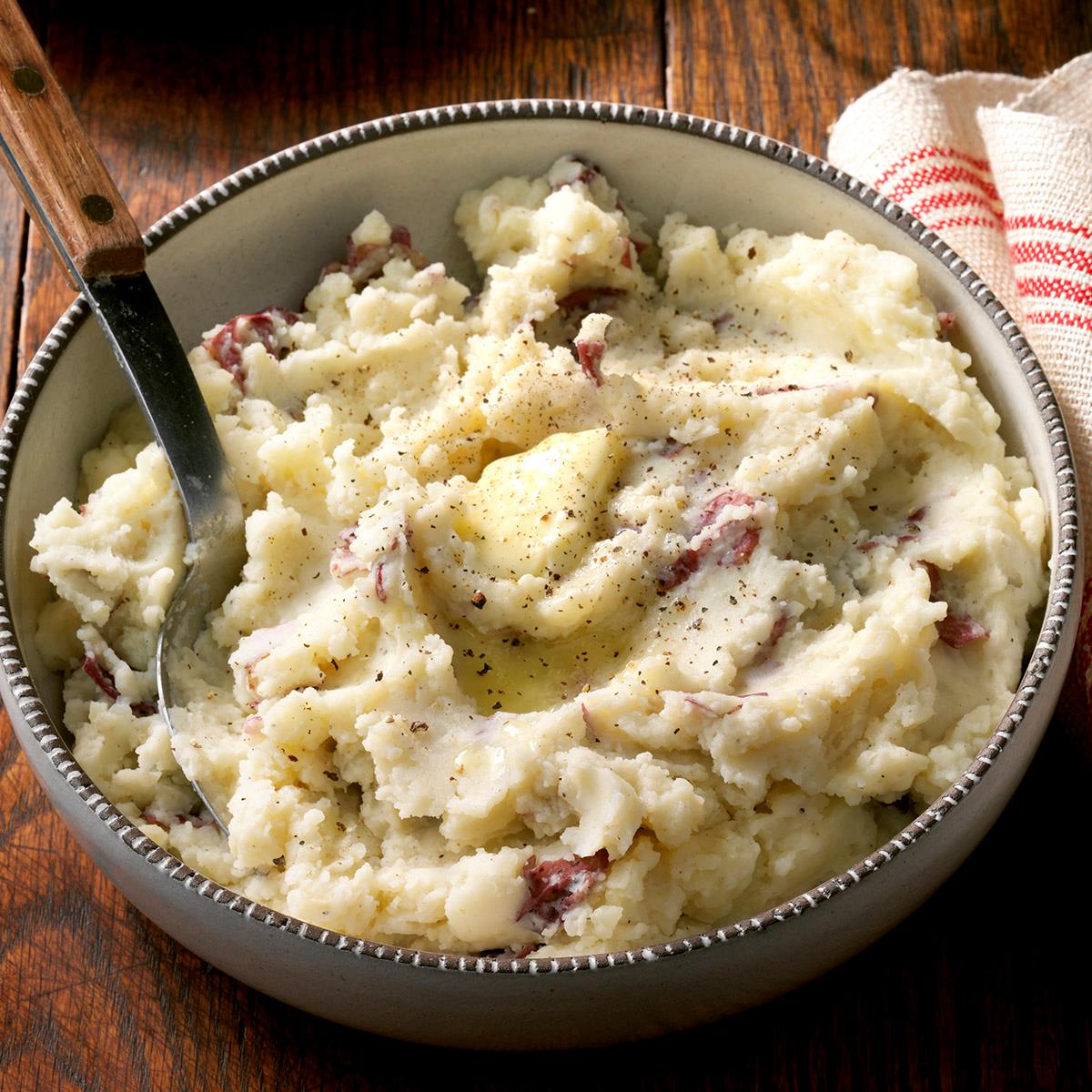 These four-ingredient smashed potatoes are ready in under an hour and can be cooked on the grill or in the oven. The recipe suggests using a Traeger smoker, but if you don't have one, no worries. They'll taste just as good, if not a little less smoky, if you cook them another way.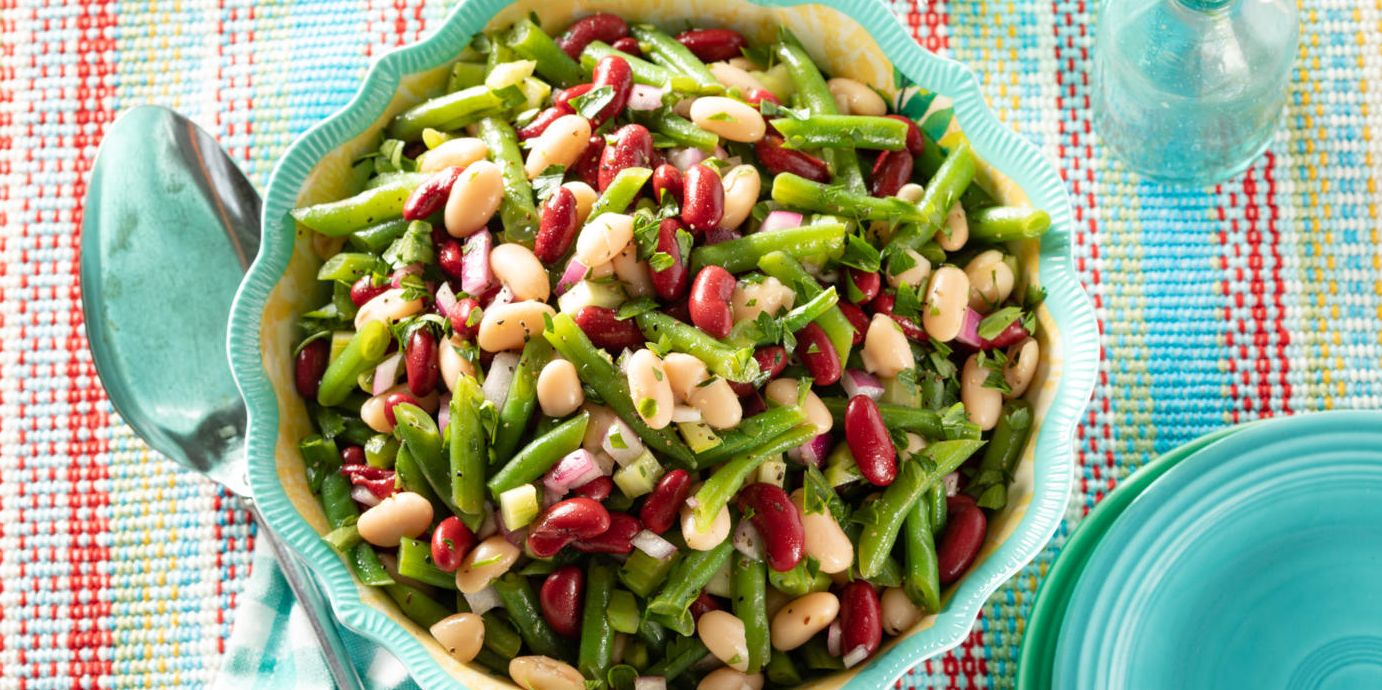 Three bean salad is both visually appealing and delicious. The green beans, red kidney beans, tan chickpeas, and white and purple onions add a lot of color. The apple cider vinegar/olive oil mixture gives everything a nice, shiny coating that makes it look even better.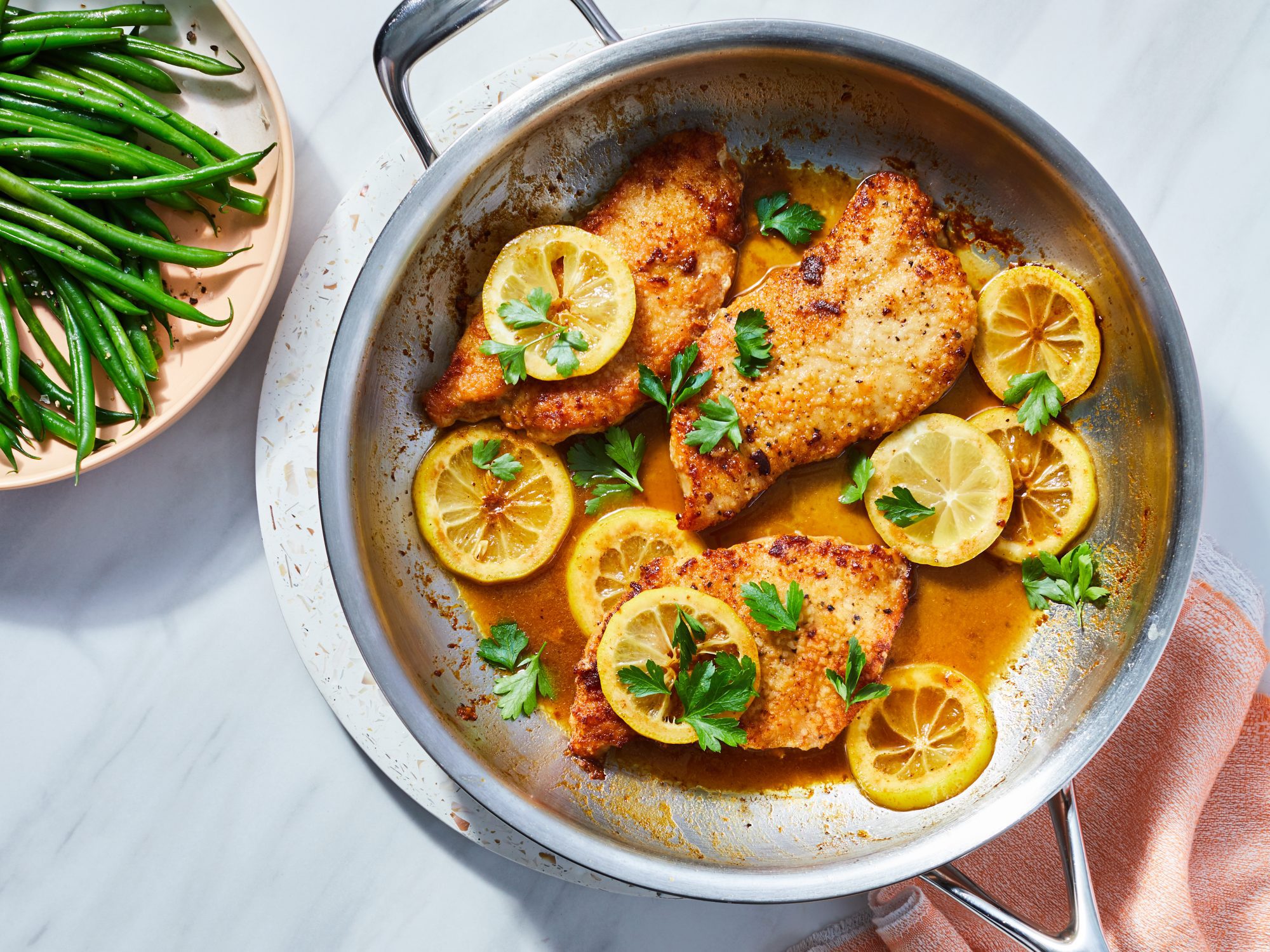 As a kid, I used to look forward to the first summer cookout of the year. My family usually celebrated Memorial Day, though some years we didn't fire up the grill until the Fourth of July. But it wasn't the food or the opportunity to spend time with my family that piqued my interest.
EASTER COOKOUT FOOD IDEAS
Easter and eggs go hand in hand. These deviled egg, veggie, and chip sailboats are so cute that you'll want to eat them all year.
Easter isn't complete without Peeps! And this drool-worthy dessert elevates the beloved holiday favorite to new heights.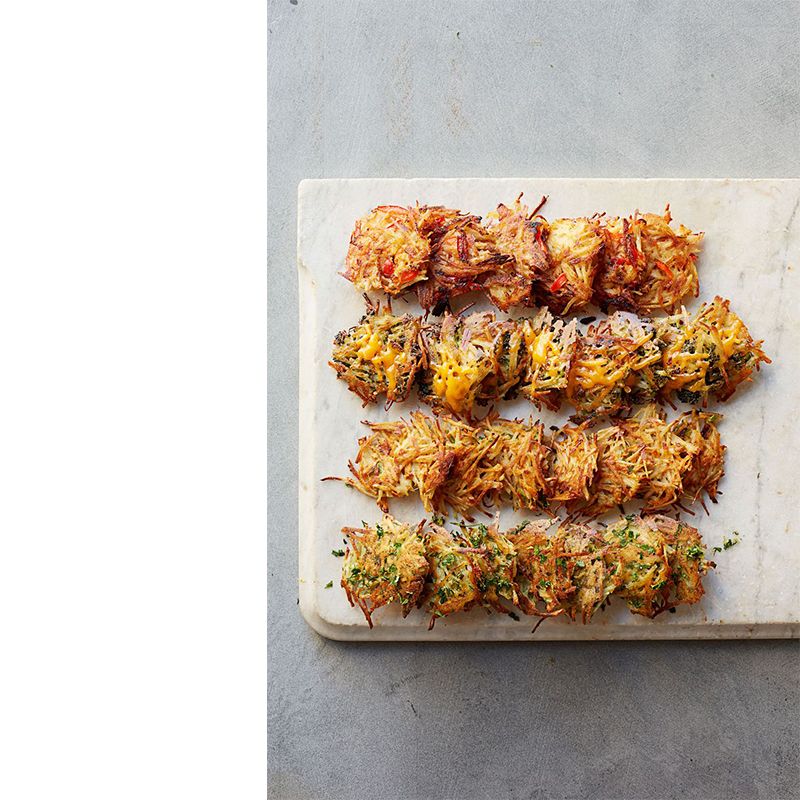 These individually baked hash browns are a great substitute for frying a large casserole. You can even make them up to two hours ahead of time and reheat them in the oven for 10 minutes.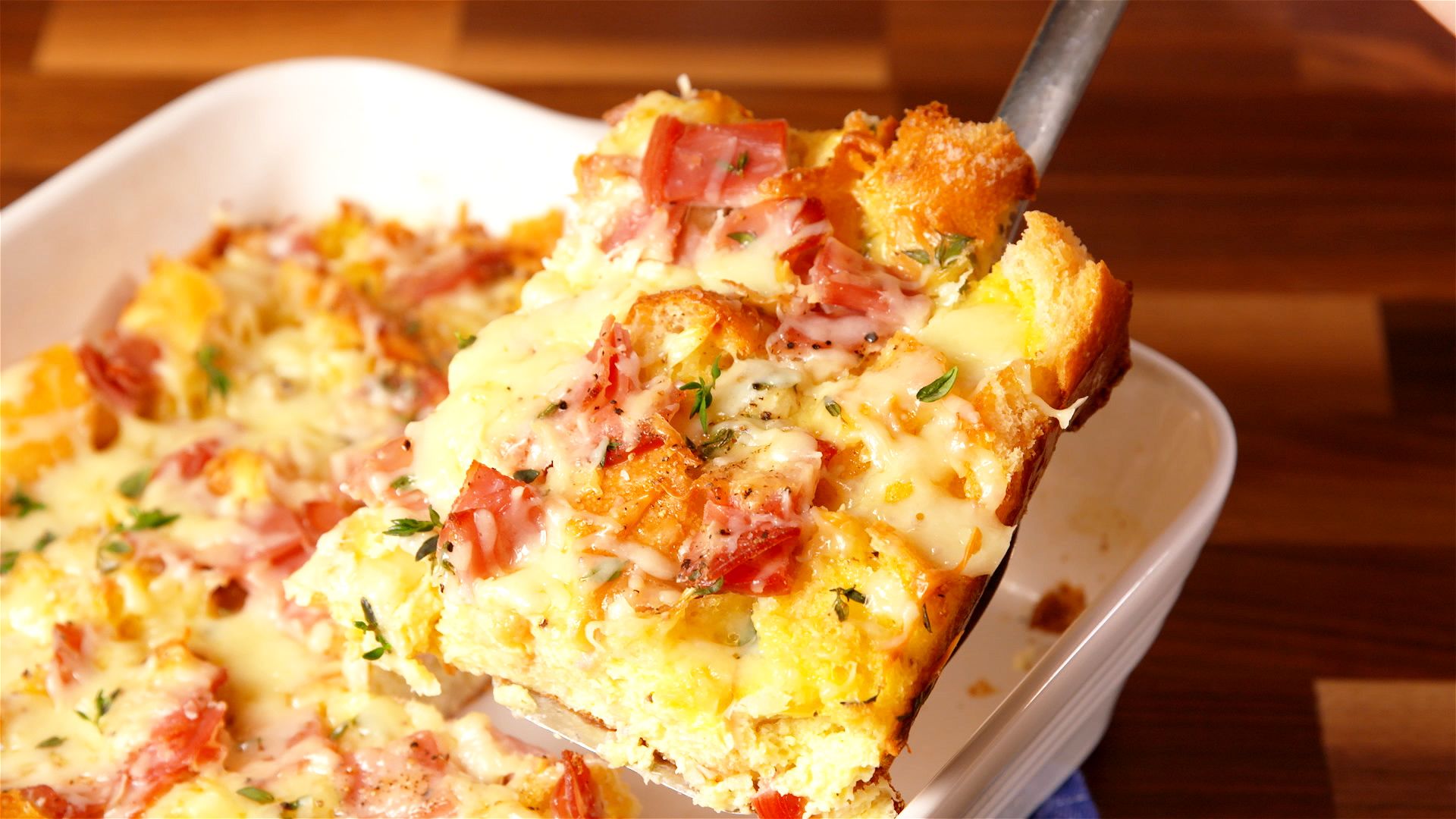 What are the best parts of this dish? Most (if not all) of the ingredients are probably already in your kitchen, and it only takes 20 minutes to prepare!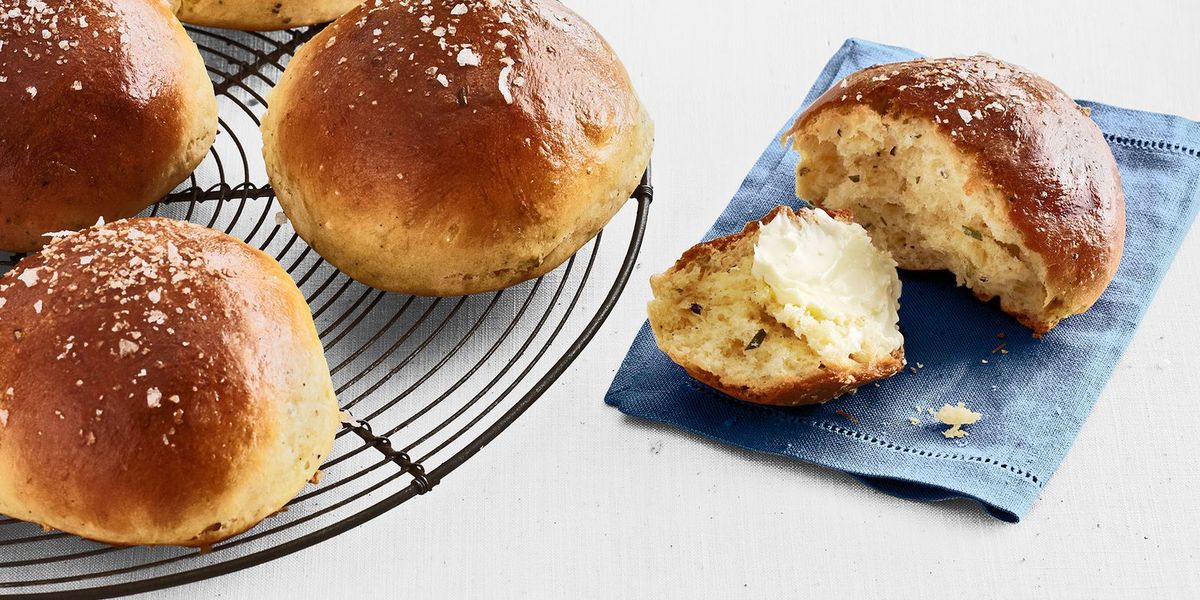 Add fresh herbs to your standard buttery brioche rolls for a fragrant and flavorful side dish for any meal.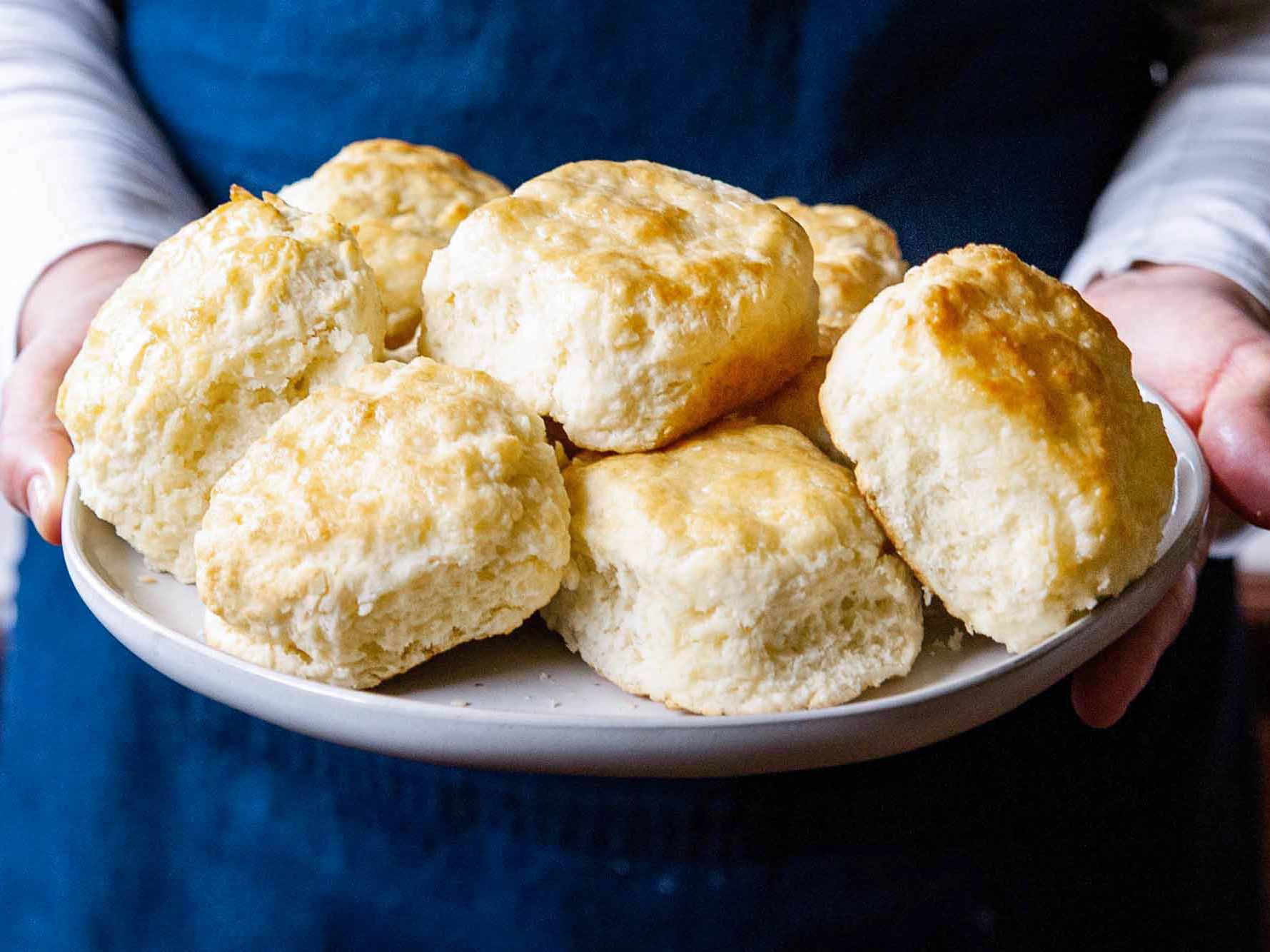 These hearty scoop-and-shape buttermilk biscuits come together quickly and will keep your holiday guests satisfied until dinner arrives.
SOUTHERN COOKOUT FOOD IDEAS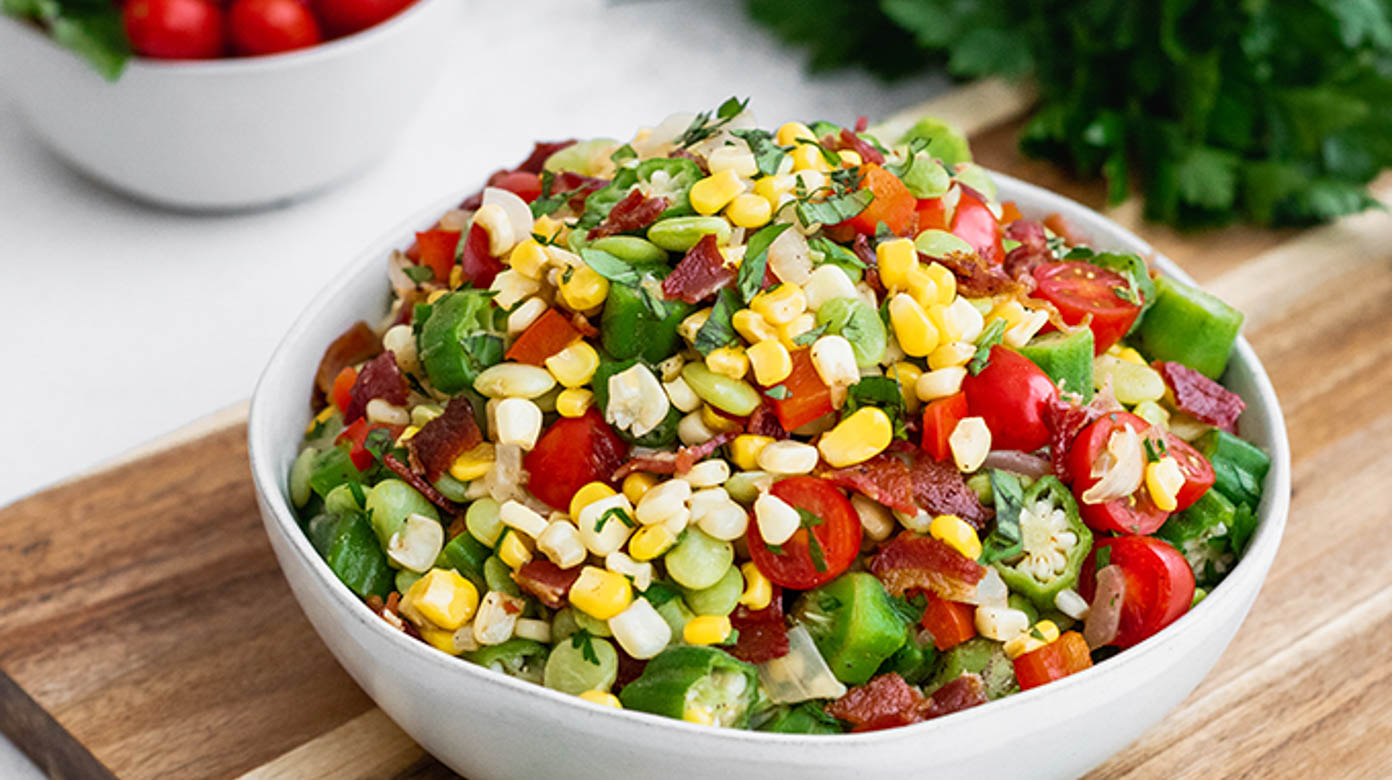 This traditional Southern side dish is packed with healthy veggies like onion, corn, and lima beans, and it's the perfect potluck dish.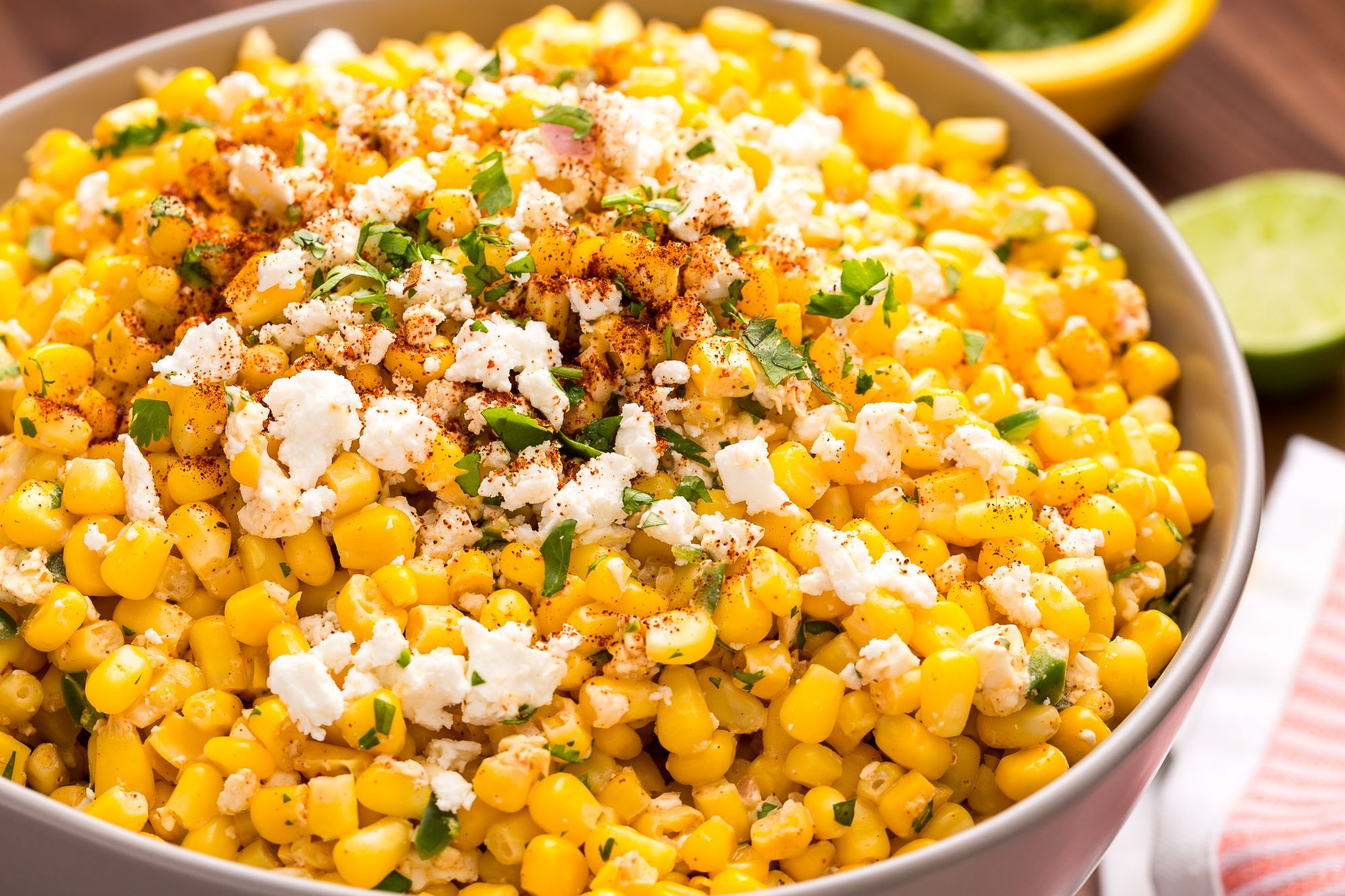 The fresh flavors of summer are combined in a bright, citrusy, and irresistible Mexican street corn salad, also known as esquites. The fresh corn kernels add sweetness to this summery side, and the crumbled cotija cheese adds a creamy, salty component.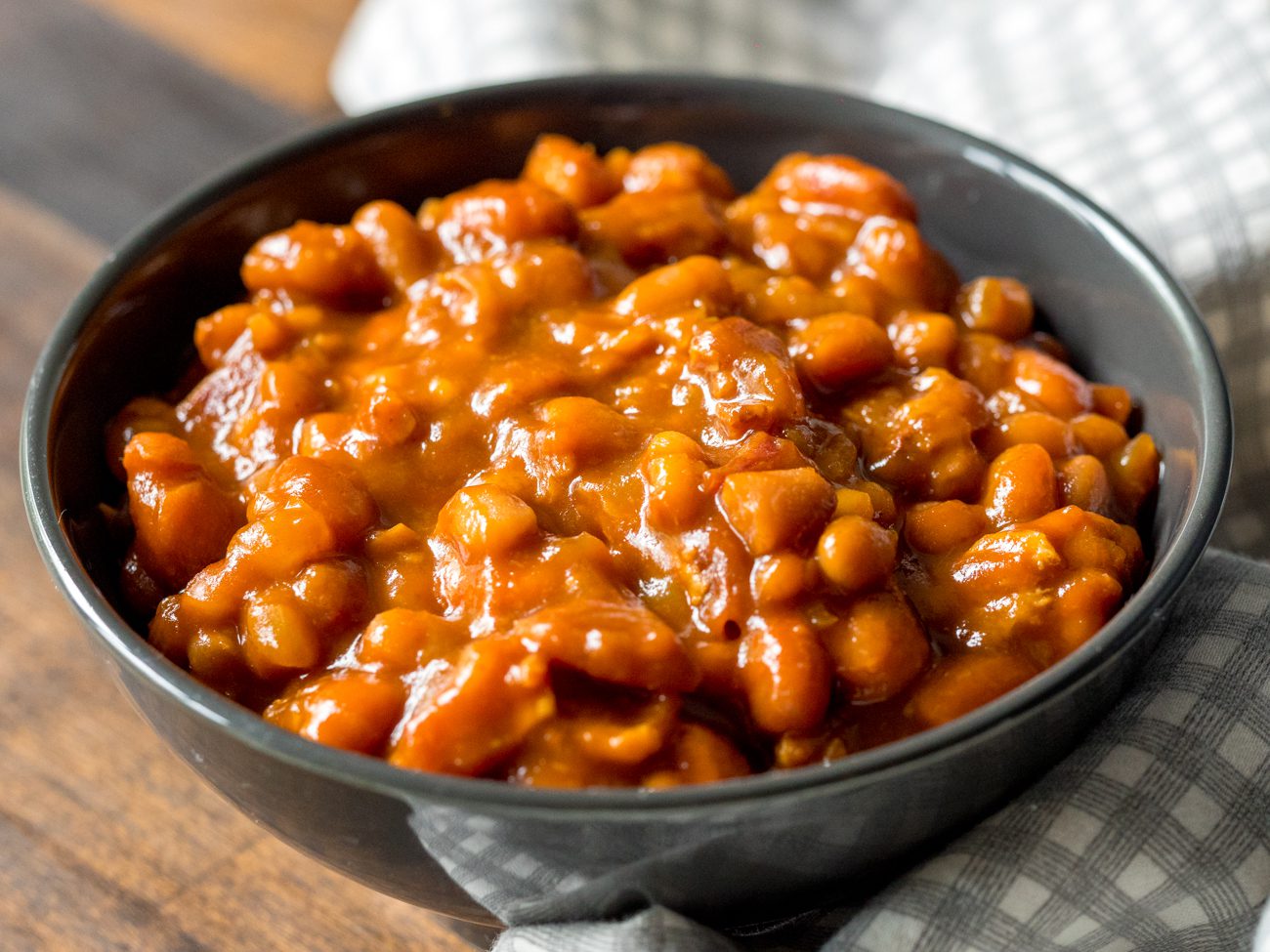 Stir in peppery-sweet root beer, dry mustard, and hot sauce to transform canned pork and beans into delicious baked beans. Because of the 5-minute prep time, this dish may become one of your summertime favorites.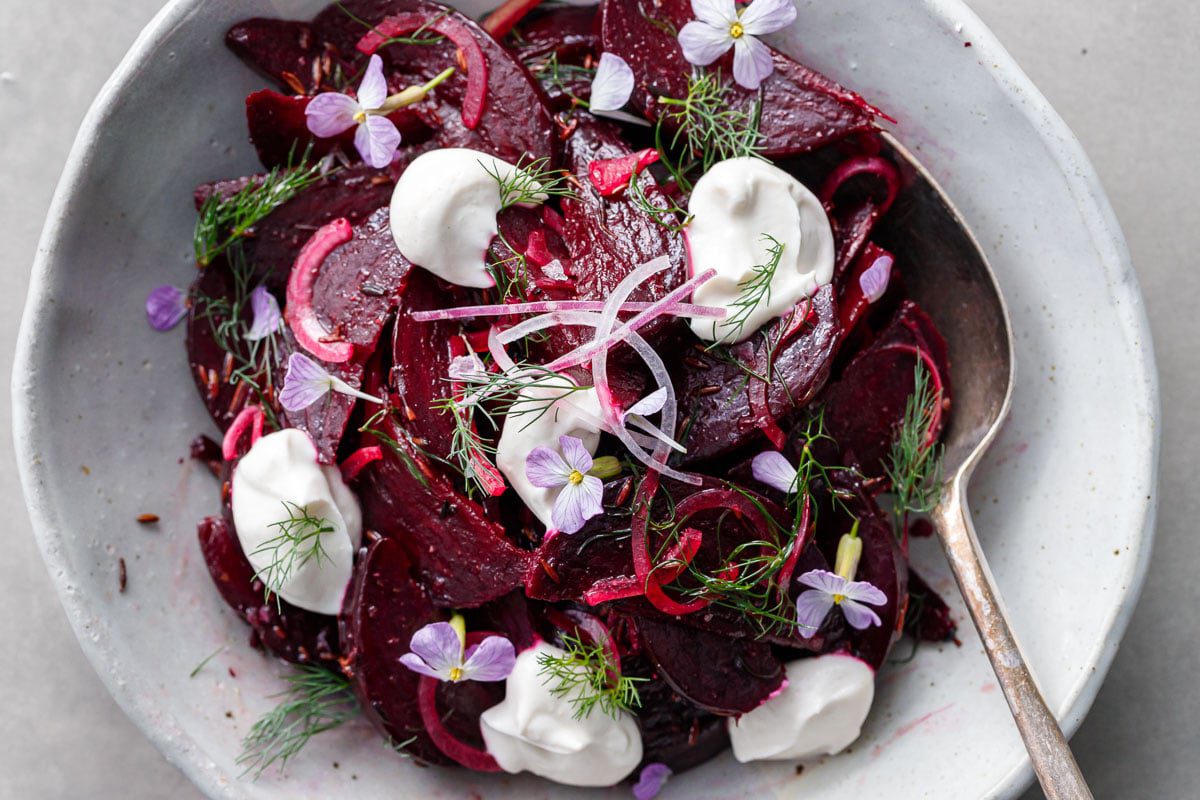 Pickled beets were a source of contention between my mother and I, but I believe we would have agreed on this more recent version.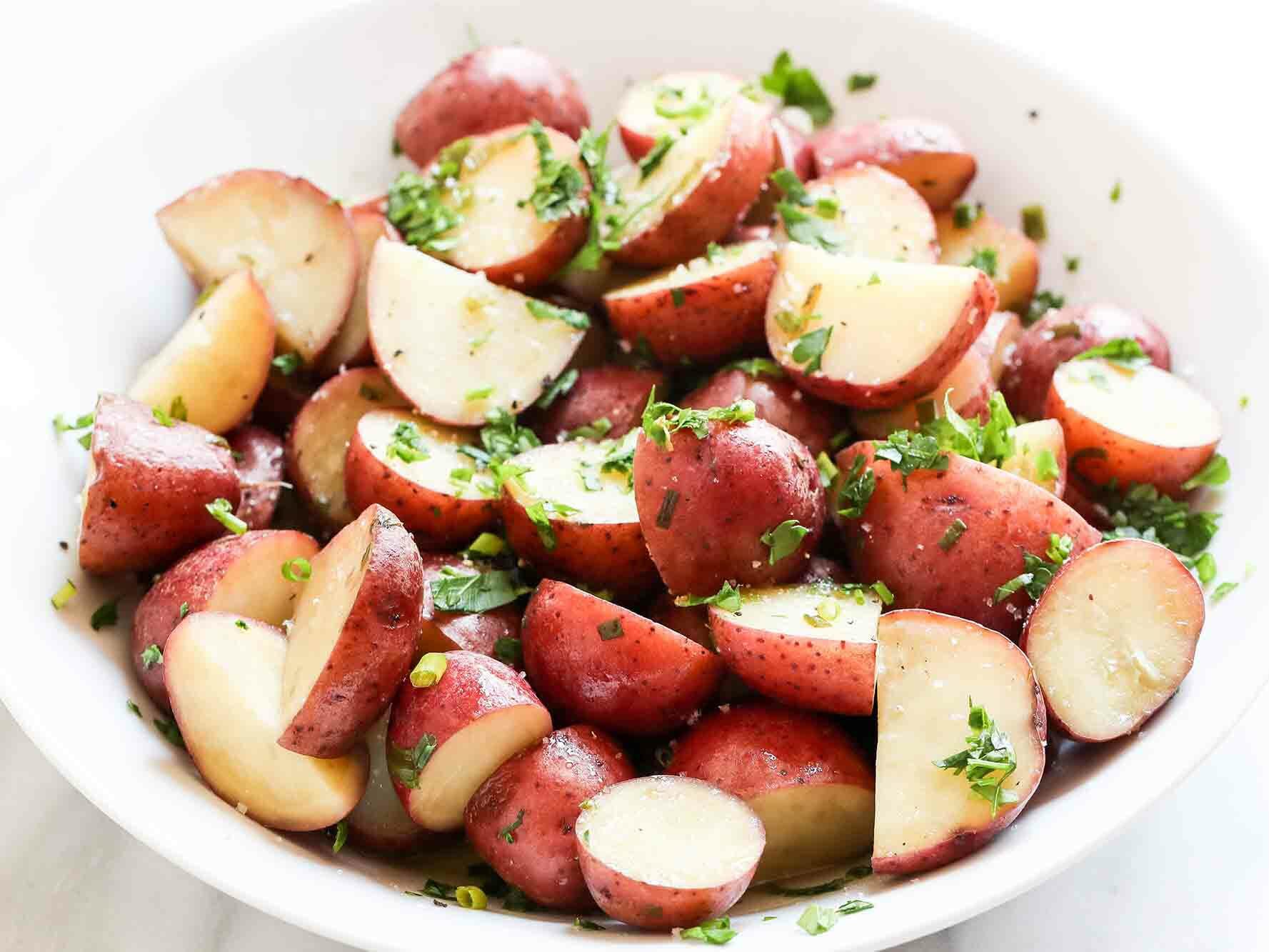 Purple and red potatoes the size of a tomato are ideal. Cook purples in their jackets to keep the color. Our Test Kitchens prefers to cook potatoes uncut and in their peels for potato salad. Cut potatoes are prone to breaking apart.
BBQ COOKOUT FOOD IDEAS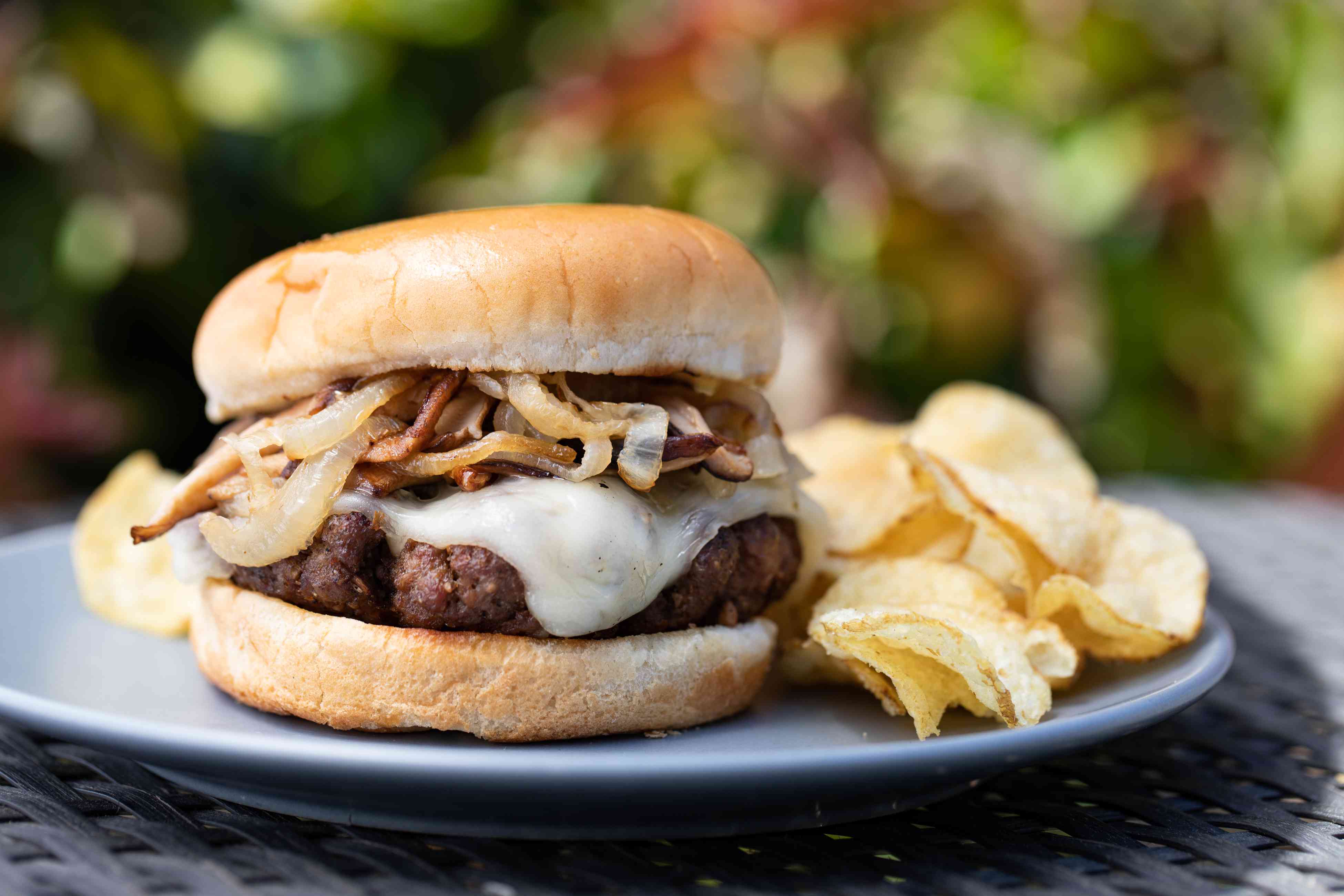 Thick, juicy hamburgers are a must-have at any cookout. However, despite their pervasiveness, they don't do the vegetarians at the party any favors. These grilled mushroom burgers, on the other hand, will go over extremely well with your veggie-loving friends.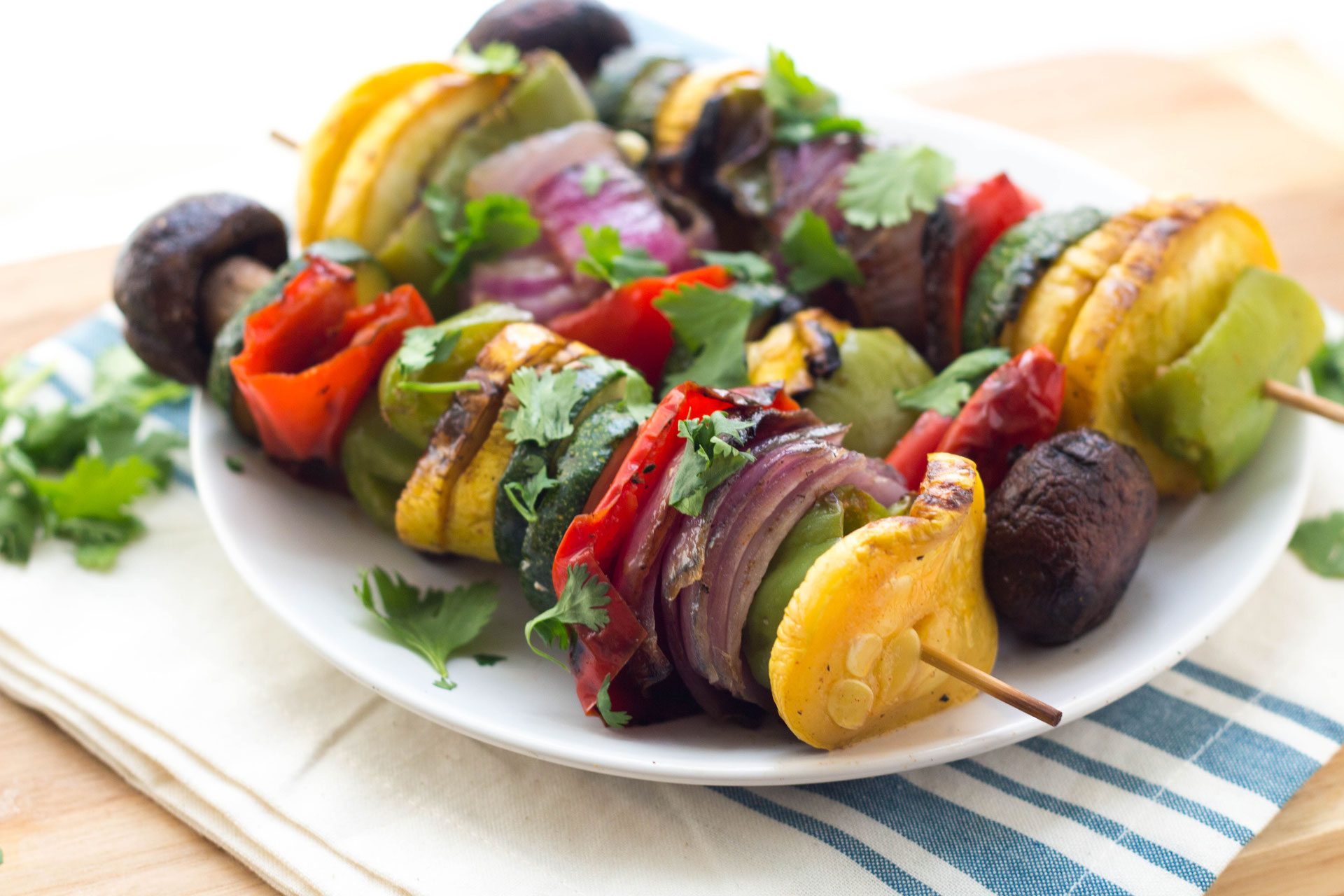 These grilled veggie skewers are a special treat for the vegetarians in your group, but they're so delicious that everyone will want one, two, or three. You can use any vegetables you want, but the combination of red, yellow, orange, and green bell peppers, red onions, and zucchini has a lot of vibrant colors and tastes great.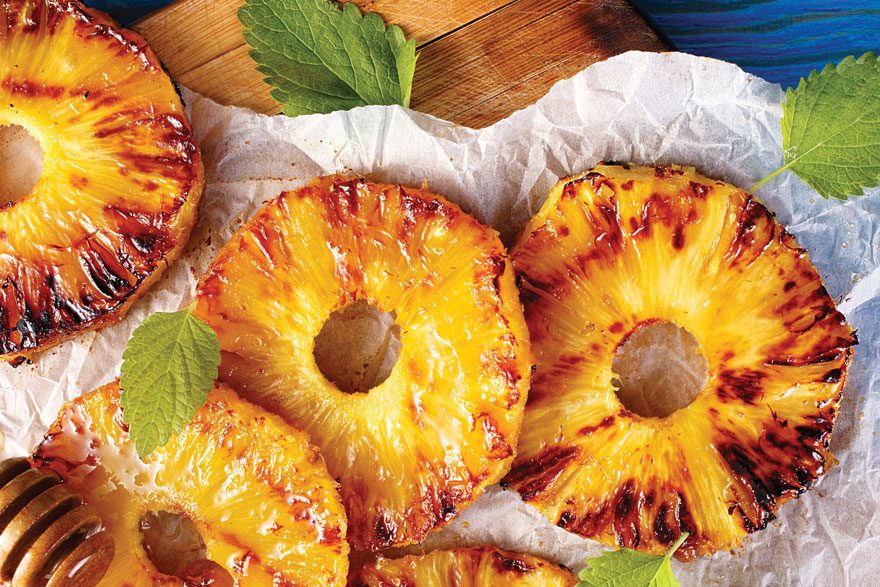 With just three ingredients – pineapples, brown sugar, and canola oil – you can create a delectable side dish that's sweet, tart, and a tad smoky. These grilled pineapples are the simplest thing in the world to make, and half of the time is spent simply letting them sit in brown sugar!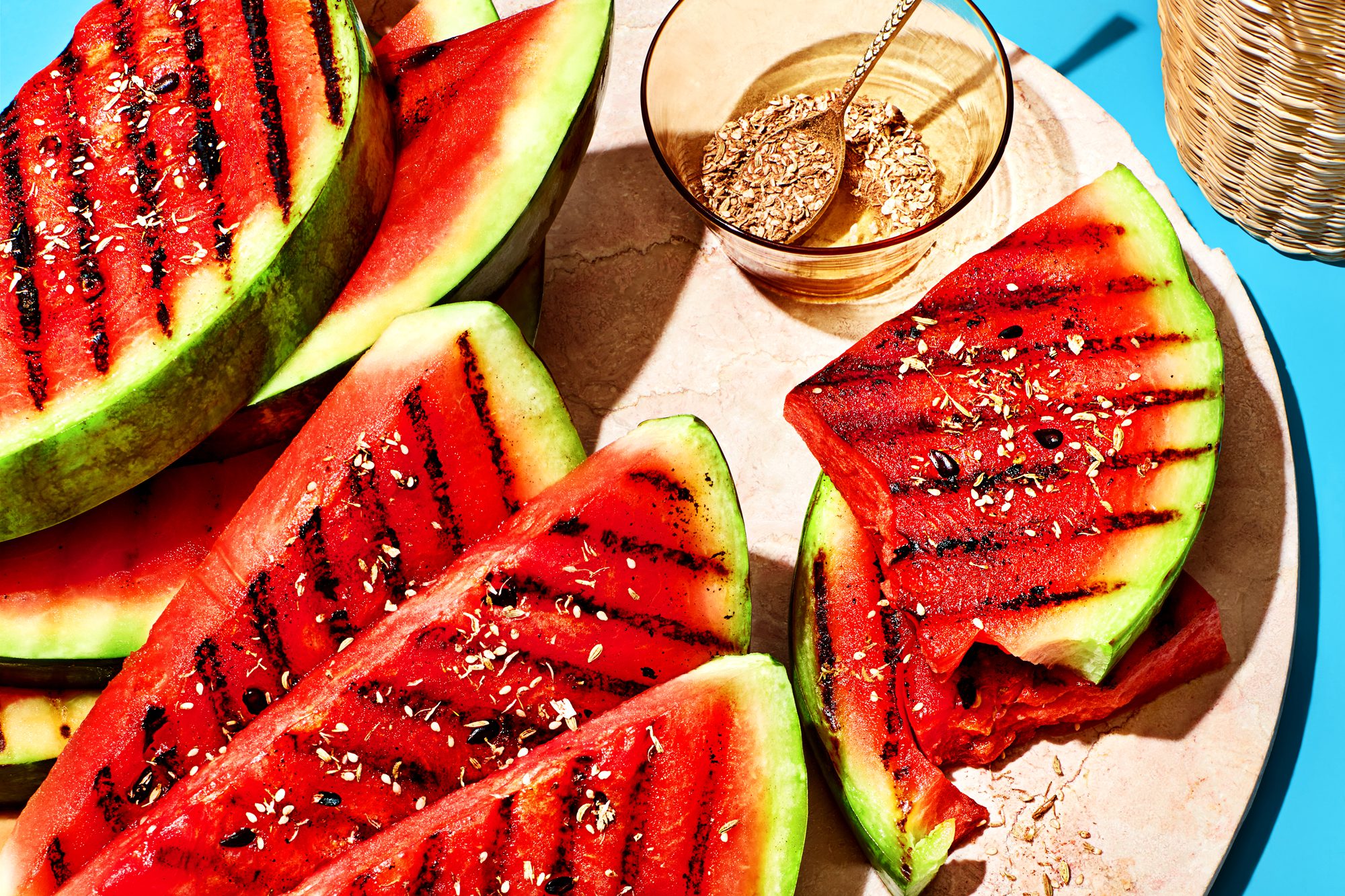 You'd think grilled watermelon would be similar to grilled pineapple, wouldn't you? Nope. It's a lot more than that. The watermelon will be grilled, but then it will be piled high with onions, peppers, corn, garlic, avocado, and other ingredients.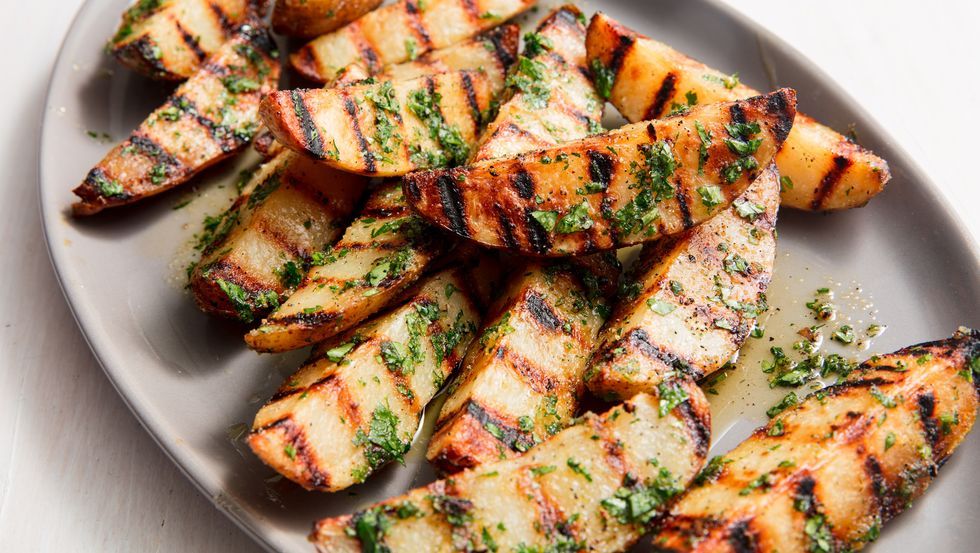 Grilled potatoes are similar to potato wedges, but much better. For starters, they're incredibly crispy. They are also much more seasoning. Each slice of red potato will be brushed with olive oil and seasoned with rosemary, oregano, thyme, sage, nutmeg, salt, and pepper.
BIRTHDAY PARTY COOKOUT FOOD IDEAS
Strawberry pretzel dessert is a tried-and-true favorite of ours. The pretzel crust complements the sweet strawberries suspended in Jell-O perfectly. The rich cream cheese layer in the center is even better. What a lovely dessert!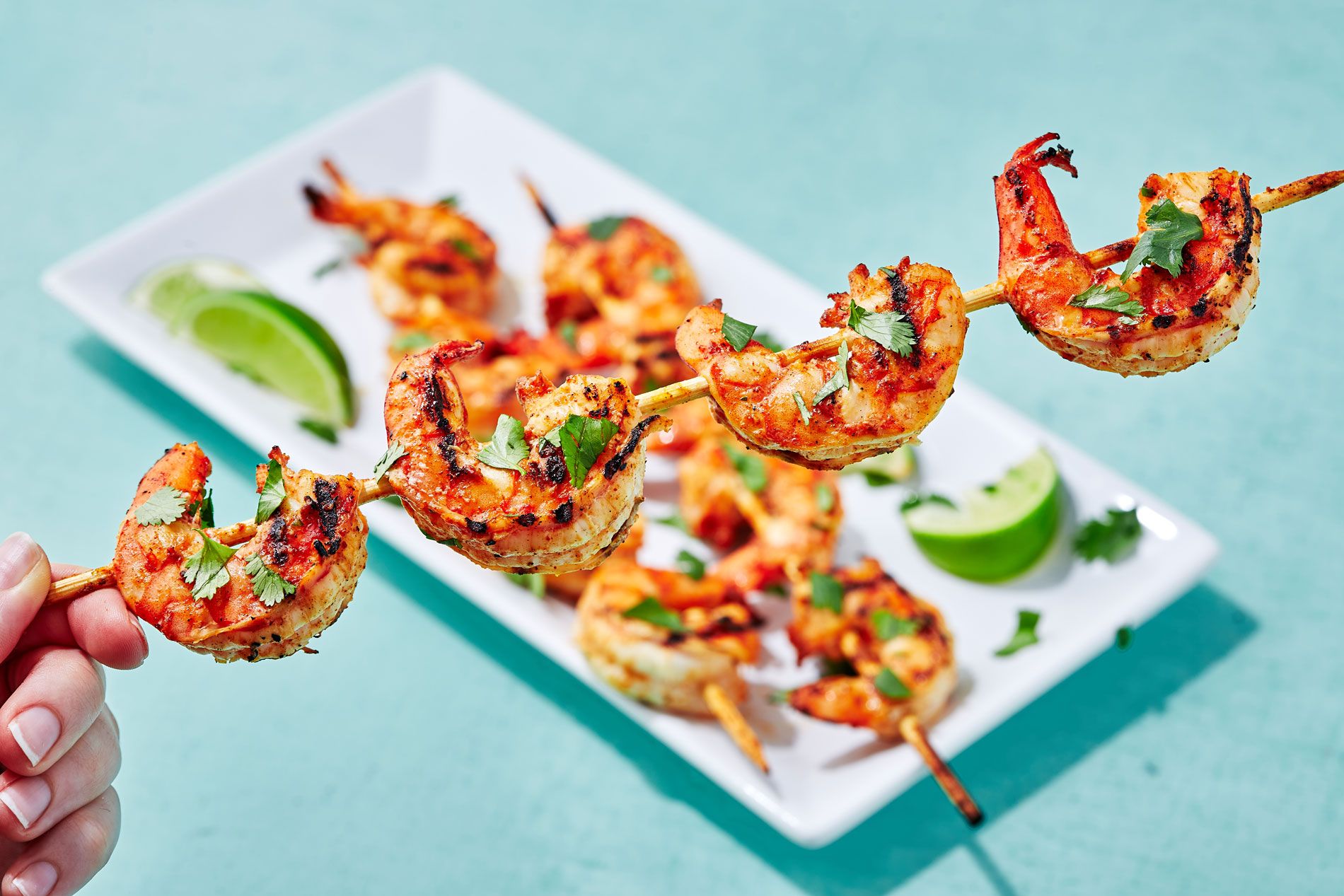 You might not think to use taco seasoning in shrimp recipes, but think again: these shrimp are seriously bangin', marinated in a mix of taco seasoning, enchilada sauce, and lime juice.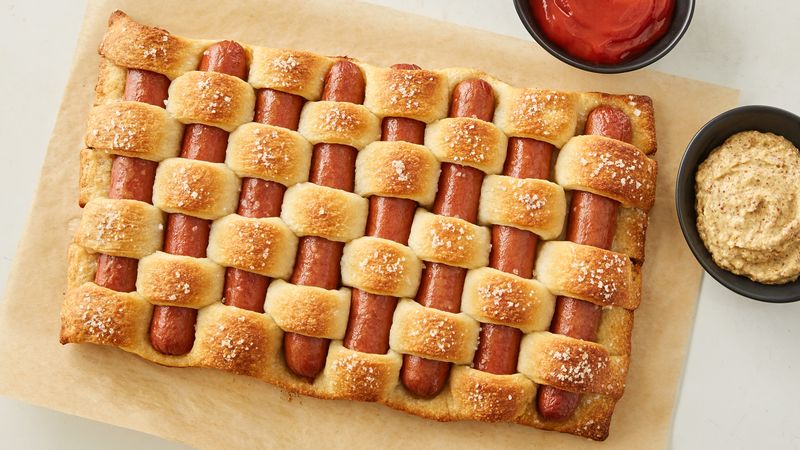 This app may appear to be complicated, but we assure you that it is not. Plus, it's a fun twist on the classic pigs in a blanket that's perfect for a large group!
Pulled chicken is so easy to make in the slow cooker, and this version includes brown sugar, Italian dressing, and bourbon for a little smokiness. You can certainly leave it out, but we believe it is the most important part.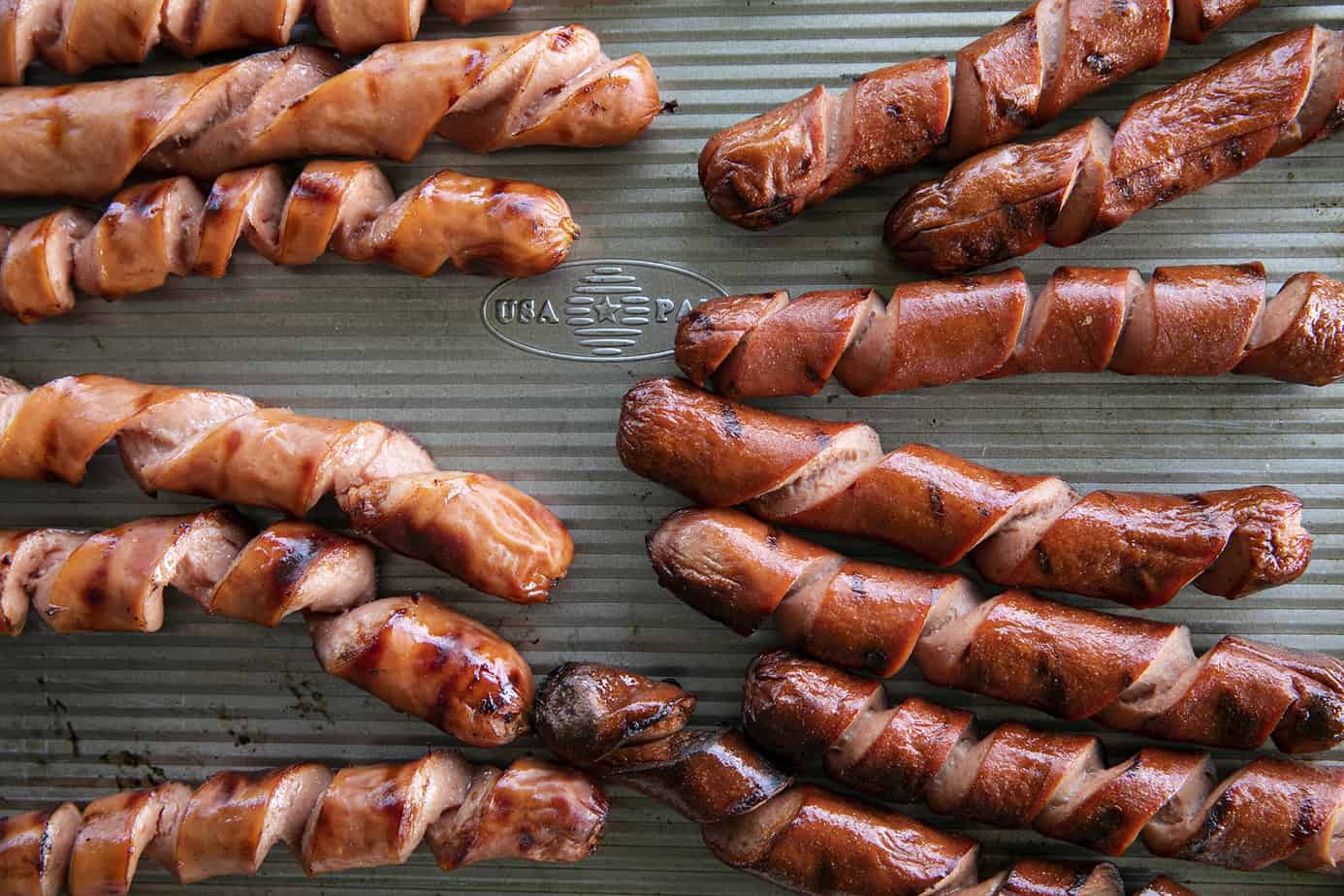 Take your hot dogs to the next level! The best way to make them is with Spiral Cut Grilled Hot Dogs. This method is simple to execute, has a larger surface area to caramelize, and is simply enjoyable. Perfect for a summer BBQ with friends and family, or any time!
Print
Taco Lime Shrimp (Cookout Food Ideas)
---
Author:

Prep Time:

15 minutes

Cook Time:

15 minutes

Total Time:

30 minutes

Yield:

14

servings

1

x
Description
You might not think to use taco seasoning in shrimp recipes, but think again: these shrimp are seriously bangin', marinated in a mix of taco seasoning, enchilada sauce, and lime juice.
---
Juice of

2

limes, plus more wedges for serving

1/4

c. 

red enchilada sauce

2 tbsp

. 

taco seasoning mix

2 tbsp

. 

vegetable oil

1 tsp

. 

garlic powder

1

lb. 

medium shrimp, peeled and deveined

Freshly ground black pepper

Freshly chopped cilantro, for garnish
---
Instructions
In a large mixing bowl, combine lime juice, enchilada sauce, taco seasoning, vegetable oil, garlic powder, and pepper. Toss in the shrimp until they are completely coated.
Allow 20 minutes to marinate.
Preheat the grill to medium-high. Skewer shrimp and grill for 3 minutes per side, or until pink and charred.
Before serving, garnish with cilantro and squeeze with more lime.
Category:

Dinner

Method:

Grill

Cuisine:

American
Nutrition
Serving Size:

6 servings

Calories:

81kcal

Sugar:

25g

Sodium:

84mg

Fat:

9g

Saturated Fat:

8g

Unsaturated Fat:

3g

Trans Fat:

0g

Carbohydrates:

29g

Fiber:

8g

Protein:

2g

Cholesterol:

111mg
Keywords: best taco lime recipe, brunch recipes, best taco lime, lunch and breakfast, cookout feeeds
Frequently Asked Questions
What do you serve at a cookout?
8 Delicious Recipes for a Cookout:
Mushroom Burgers on the Grill
Veggie Skewers Grilled
Salad with macaroni.
Pineapple grilled.
Watermelon grilled.
Potatoes grilled.
Salad with potatoes
Barbecued chicken on the grill.
What sides to bring to a cookout?
The Ultimate Cookout Sides Ranking:
A large bag of chips It appears to be so simple.
Watermelon. Put it in a bowl and chop it up.
Macaroni and cheese
Elote.
Biscuits.
Cobs of corn
Salad of fruits.
Beans in the oven.
What should I buy for a cookout?
BBQ on a Budget: 8 Essentials for the Perfect Cookout:
Games on the Lawn
Beer.
Icy goodness.
Tools that are appropriate/sturdy.
Gloves.
Planks of wood
Thermometer for Meat
Portable loudspeakers
What should I bring to a cookout on a hot day?
Fluff Berry Cheesecake.
Patriotic Marshmallow Crunch Brownies
Dip with Cheesy Corn
Lemon Chewy Cookies
Potato Salad with Creamy BBQ Bacon.
Dip with Cheesy Bacon Ranch.
Salad with Southern Cornbread.
Southwestern Pasta Salad with Cilantro Lime Cream.
What do I need for a last minute cookout?
8 Procrastinator-Friendly Last-Minute Foods:
Excellent garlic bread.
The ideal pitcher of iced tea.
Cornbread with compound butter.
Baked beans are a baller.
Simple sangria.
Cheese that's been marinated.
Antipasto platter in a flash.
It's all the rage right now.
How do you make a cookout fun?
Try some of these suggestions:
In a cooler, cook corn on the cob!
Fill a Kiddie Pool or a bin with ice to accommodate all of the cold dishes.
Fill water balloons with ice to keep your drinks cool!
What is the most popular BBQ food?
Watermelon is the most popular BBQ food in the United States, according to our research. The refreshing treat is too sweet to pass up, and it's a simple addition to any barbecue menu. Meanwhile, ribs come in second, followed by hamburgers. Fifth place is shared by grilled chicken, pulled pork, and kebabs.
How can I host a cheap cookout?
How to Host a Cookout on a Shoestring:
Purchase in Bulk. Paper napkins, paper plates, plastic utensils, and so on.
Look for Sales. Take advantage of the term "barbecue's" "vagueness."
Make a potluck. Ask guests to bring a side dish to save money on side dishes.
Decorate sparingly.
BYOB (Bring Your Own Booze)
Desserts and side dishes made from scratch.
How do you throw a great cookout?
How to Host a Fantastic Cookout on a Budget:
Grill-Ready Meats should be avoided. When it comes to grilling ideas, don't give in to convenience.
Make your own desserts at home.
You Can Make Your Own Marinades.
Visit your local farmers' market.
Purchase in Bulk.
Drink a lot of alcohol.
Make a menu for your cookout.
Purchase Low-Cost Pool Decor and Equipment.
What should I bring to a big cookout?
Choose hearty vegetables that won't wilt, such as broccoli, potatoes, or red cabbage, as well as sturdy bases, such as quinoa or pasta.
Salad with Sesame Chicken and Noodles, served cold.
Salad with Tex-Mex Quinoa.
"Coleslaw" of Broccoli and Cauliflower
How to Make the Best Pasta Salad Without Mayonnaise
Potato Salad with Buttermilk Ranch Dressing
Salad with chopped BBQ chicken.