29 Oh-So-Delicious Dinner Ideas for Hot Summer Nights
★★★★★ 5 from 2 reviews
We've compiled a list of the 29 Dinner Ideas for Hot Summer Nights for you to prepare on a hot summer night. From classic and simple to healthy and vegetarian – we've even included some delectable kid-friendly recipes!! Summertime adoration!
Take a listen to some of these summer specials. Shrimp Tacos, Balsamic Veggie Pasta, Lasagna Roll-Ups, and Grilled Pizza Skewers are just a few of the dishes on the menu. Pizza Kabobs, indeed! Are you intrigued yet? Start reading and cooking!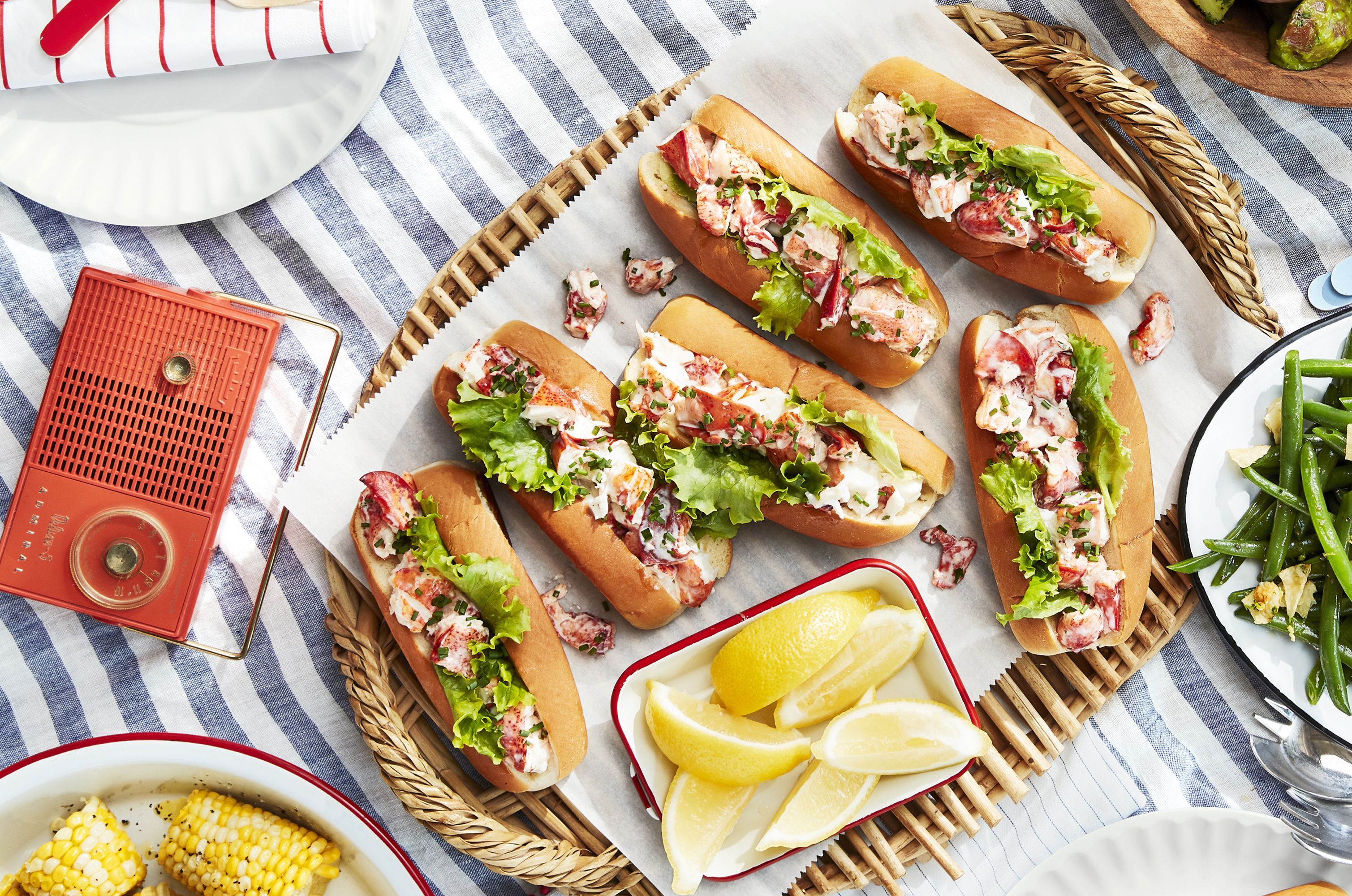 WHAT SHOULD I MAKE FOR DINNER ON A HOT SUMMER NIGHT?
One of the last places you want to be on a hot summer night is cooking over a stove!
If you're looking for a way to cool off, make a BLT pasta salad, couscous summer salad, avocado pasta, or even a balsamic veggie pasta. If you're throwing a backyard party, grill up some marinated steak or chicken kabobs!
EASY SUMMER DINNER RECIPES FOR FAMILY
Tender, juicy, and delicious marinated skirt steak is a summer must-try! This recipe will consistently produce the best-tasting skirt steak! Your steaks will be bursting with flavor thanks to the garlic and lime marinade.
BBQ Chicken Kabobs are made with chicken, bacon, and pineapple and are ready in 20 minutes! The combination results in juicy and tender kabobs that are ideal for grilling! Don't forget to add the BBQ sauce!
Blackened Shrimp Tacos are a tasty meal made with blackened shrimp, avocado, mango, purple cabbage, fresh lime, and cilantro. They're not only healthy, but they're also a delicious meal! With only 15 minutes of preparation, you're sure to please everyone. To the last bite, it was delicious!
The fusion of texture and flavor in this high protein, low carb breakfast recipe with Asian greens is quite exceptional.
Alternative Video: Quick and Easy Summer Dinner Ideas
Suggested Posts:
LAZY SUMMER DINNER IDEAS
Reisi pasta is used in this one-pot cheesy chicken pasta bake. Perfect if you're looking for a quick weeknight dinner recipe. This recipe is sure to please, with plenty of chicken, tomato, and stretchy mozzarella.
This creamy pasta recipe is made with 2-minute noodles and poached eggs in this cheat's version of pasta carbonara. It's ramen carbonara, and it's ready in 20 minutes for a quick weeknight meal.
Savory mince curry transformed into a magnificently simple meal by the addition of chickpeas and served with a lovely tomato salad and toasted naan.
Fried rice is a combination of long grain rice, a blend of heated peas, carrots, and onions, and scrambled eggs! You will no longer be ordering takeout! This recipe for Chinese-inspired fried rice is my personal favorite. It's quick and easy to make, customizable with any of your favorite mix-ins, and so irresistibly delicious.
You've never had roast chicken like this before! This creamy one-pot chicken with potatoes recipe, made with herbs, garlic, and classic Western Star dairy, is a perfect roast Chicken dinner idea the whole family will enjoy.
SUMMER DINNER PARTY MENU IDEAS
A fantastic almost no-cook healthy meal option or a delicious summer salad. This salad is a magical combination of summer textures and flavors in a large tasty bowl.
It's difficult to believe that these grilled pineapple and tofu kebabs are vegan! This is the ideal summer weeknight meal because it is simple, healthy, and light while remaining extremely satisfying.
If you use the right sauce, grilled chicken is never a letdown! And this grilled honey mustard chicken recipe is no exception. It's ideal for grilled chicken recipes with the best honey mustard marinade. If you don't have much time to fire up the grill, you can bake it!
Aren't these summer vegetable skewers lovely? If you're looking for a light summer dinner recipe, this is a great side dish for some grilled chicken or to eat on their own!
These grilled corn tacos are a light and easy summer meal! Lots of lime, cilantro, and tomatillo salsa accent a crisp veggie medley in this delicious filling.
SUMMER DINNER IDEAS VEGETARIAN
This BLT Pasta Salad is light and colorful, making it ideal for summer. It's probably the simplest pasta recipe you'll ever try, and it'll be ready for dinner in just 15 minutes. Your family and friends will beg you to make it again and again!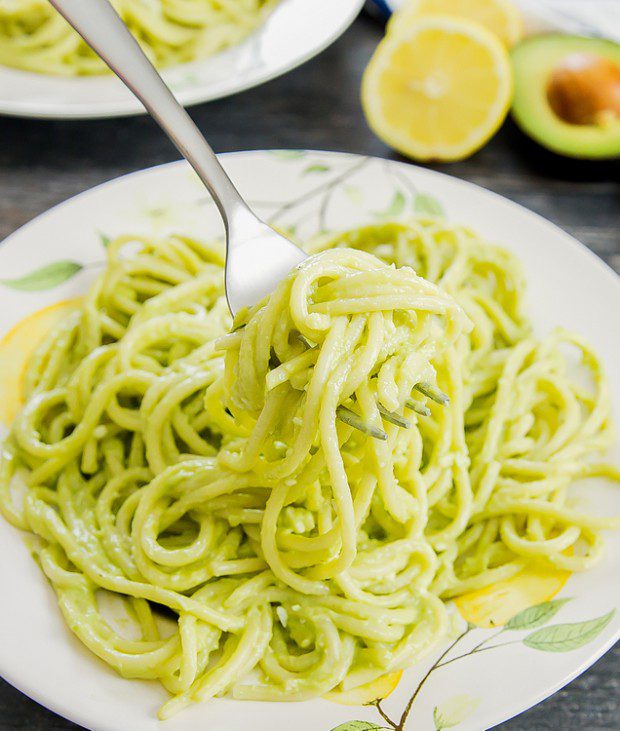 It's creamy, filling, and flavorful, and it's vegetarian! Now I'm even more intrigued. Add in the fact that it only takes 15 minutes to put together and you'll be sold. To top it all off, this dish is loaded with antioxidants.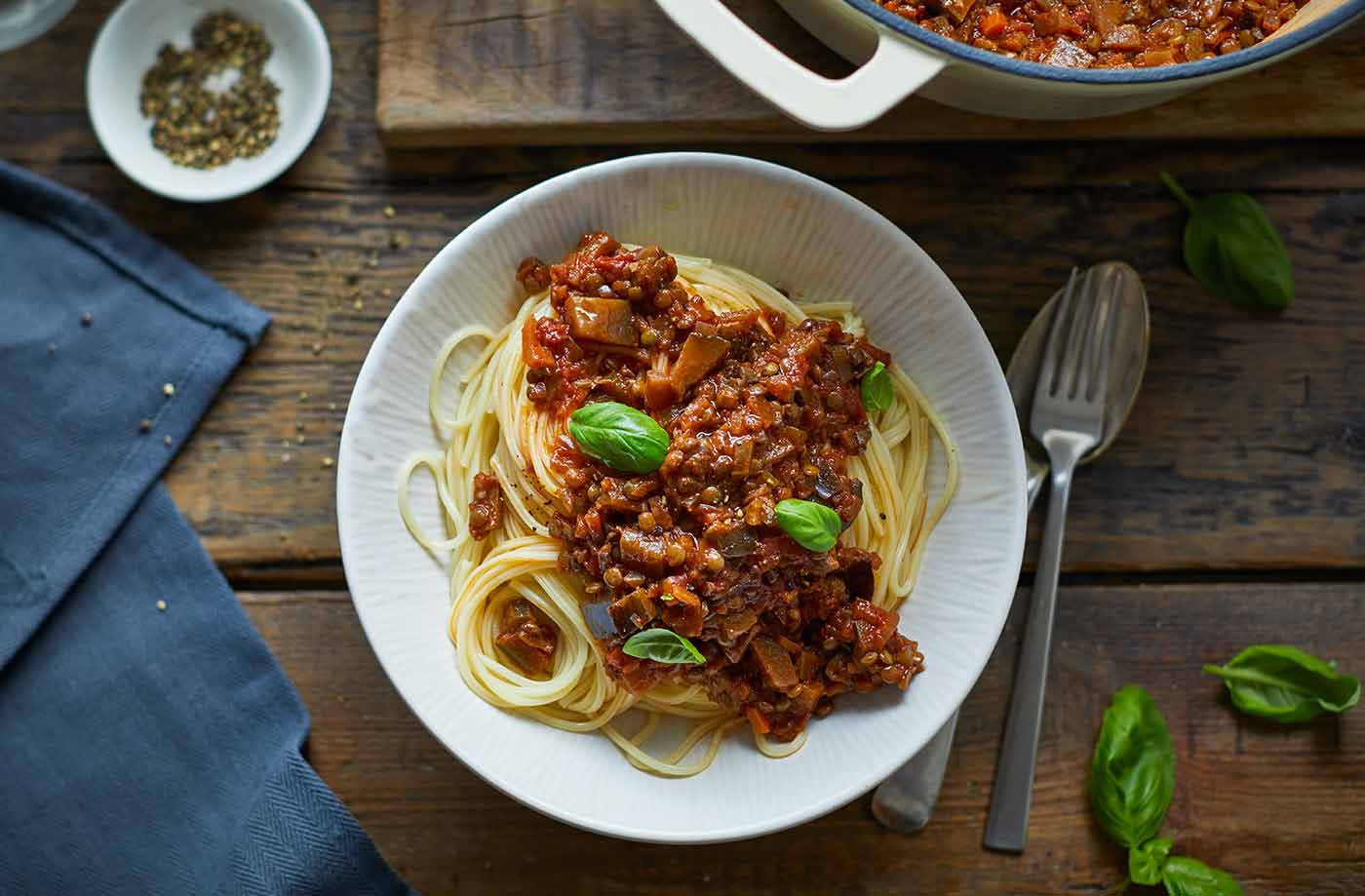 This is spaghetti bolognese with a twist – a vegan twist! Quick, simple, and oh-so-delicious! If you're in the mood to cook, you can make your sauce from scratch with this recipe.
A rainbow of flavors that is also very healthy! The key is to sauté the cooked pasta in a sauce with a splash of white wine if desired.
Although this pasta recipe can be made at any time of year, I find that garden herbs are more flavorful in the summer. This creamy pasta is decadent, and you can eat as much as you want without feeling guilty!
INDIAN DINNER IDEAS FOR HOT SUMMER NIGHTS
This coconut milk-based Punjabi fish curry pie is topped with lovely folds of crispy filo pastry. This recipe is lovely all year round and would make an interesting addition to your Easter menu.
For good reason, chicken biryani is one of the most popular dishes in Indian cuisine. Aromatic basmati rice is combined with tender and juicy chicken, as well as a rich, buttery, and spicy sauce. The herbs, spices, and seasonings add a special touch to this dish.
Butter chicken, also known as Murgh Makhani, is an addictive Indian dish made with juicy chicken and a delectable sauce. Think again if you think you won't be able to pull off this dish! This recipe takes about 30 minutes to prepare. Plus, it's so good that it can compete with any Indian restaurant.
Chicken curry is already epic in its own right. The addition of sweet mangoes elevates the dish to new heights. Imagine a rich, savory, spicy curry paired with ripe mangoes! Man, just thinking about it is making me hungry.
Goan fish curry consists of well-cooked fish in a curry sauce. Its name is straightforward, but the flavors are heavenly. The sauce's creamy, salty, savory, and spicy flavors make it completely addictive.
SUMMER DINNER IDEAS KID FRIENDLY
This mild-mannered margarita pizza is loaded with healthy veggies and topped with creamy mozzarella: what the kids don't know won't hurt them.
These gluten-free red onion and green pea fritters are loaded with fresh produce and flavor! For a deliciously simple midweek dinner, serve with naan bread and yoghurt.
These noodle sandwiches (created by Adam Liaw with Maggi's Fusian range) are hot, spicy, and ready in minutes, taking inspiration from Japan's iconic yakisoba-pan and giving it a Malaysian fusion twist. For an authentic mi goreng experience, add a fried egg!
Vegan black bean tacos with smoked paprika and cumin, topped with creamy corn and tangy coriander salsa.
This zucchini slice recipe is simple, healthy, and oh-so-easy. It makes a quick dinner or a healthy lunch box snack. It's also great for utilizing what's left in the refrigerator at the end of the week.
Print
Dinner Ideas for Hot Summer Nights (Zucchini Slice)
---
Author:

Prep Time:

7 minutes

Cook Time:

40 minutes

Total Time:

47 minutes

Yield:

12

servings

1

x
Description
This quick zucchini slice recipe is rich with nutritious zucchini and makes the ideal family-friendly supper. Add to a lunch box for lunch, dinner, or breakfast, Baby Led Weaning. You Can't Make a Mistake!
---
6

large eggs

1 Cup

flour

1

 tsp baking powder

150g

onion (large)

1 Cup

grated cheese
Bacon 100g

500g

 zucchini/courgette
---
Instructions
Eggs should be whisked
Whisk in the flour and baking powder. Don't be concerned if there are a few lumps; they will vanish while cooking.
Add the onion, finely diced, to the eggs (you do not need to precook anything, the onions will go lovely and sweet)
Finely slice the bacon and mix it into the eggs.
Grate the zucchini and mix it into the eggs with the grated cheese.
Combine everything.
Fill a loaf pan with baking paper.
Bake at 180°C (360°F) for 40-50 minutes, or until golden.
Notes
You can use practically any type of flour. Rice and wholemeal flour both work well. You may make it without any flour (just leave out the baking powder), but the consistency will be less firm, making it more difficult to serve as finger food to a small child.
I like to cook my zucchini slices in a loaf pan, but you can also use a slice tray or a cake tin. The baking time will differ depending on the size and depth of the dish.
Category:

Dinner

Method:

None

Cuisine:

American
Nutrition
Serving Size:

12 servings

Calories:

165kcal

Sugar:

2g

Sodium:

280mg

Fat:

9g

Saturated Fat:
Unsaturated Fat:
Trans Fat:

0g

Carbohydrates:

12g

Fiber:

1g

Protein:

10g

Cholesterol:

111mg
Keywords: zucchini slice bread, easy zucchini slice bread, family dinner ideas, zucchini bread
Frequently Asked Questions
What's for dinner on a hot night?
Quick Dinner Recipes for Summer Nights
Marinade for Greek Chicken at its Finest.
Summer Squash Pasta in 20 Minutes with Brown Butter and Goat Cheese
Tacos de Chipotle con Salsa de Pineapple.
Salad with grilled Thai beef.
Involtini di Zucchini con Ricotta di Almondi
Gazpacho is a classic.
Halibut Pan Roasted with Creamed Corn
What can you eat in hot humid weather?
"Cantaloupe, watermelon, berries, tomatoes, leafy greens — all of these foods are nutrition powerhouses," Larson said, adding that they are also low in calories. They satisfy you, add hydration, and aid in weight control.
What can you not eat on a hot day?
Yes, cold new potato salad; no, hot jacket potatoes. Because potatoes have a high water content, they come out of the oven scalding hot; not what you want when you're desperately trying to cool down. They're also far too filling for romping around in the garden.
What are hot meals?
A hot meal is one that has been prepared and cooked, as opposed to, say, a sandwich or some cheese with some fruit.
What should you not do during a heat wave?
Alcohol, sugary soda, coffee, energy drinks, and other caffeinated beverages dehydrate you! That's the last thing you want in the middle of a heat wave. Eat smaller meals more frequently. Consume nutrient-dense foods (rather than empty carbs) as well as foods with a higher water content (fruits and vegetables).
What food can you eat at night?
Berries, kiwis, goji berries, edamame, pistachios, oatmeal, plain yogurt, and eggs are all easy, tasty, and healthy late-night snacks. Many of these foods also contain sleep-promoting substances such as tryptophan, serotonin, melatonin, magnesium, and calcium.
Are bananas good for heat exhaustion?
Cool down with banana "ice cream," which contains no sugar or dairy and is made entirely of bananas. Bananas are high in potassium, a mineral that is essential for muscle function. When the body's potassium levels are low, the muscles cramp, especially if the body is dehydrated.
Why are hot meals good for you?
Because hot food facilitates digestion, nutrients from hot food are more easily absorbed. This increases the body's access to nutrients. Nonetheless, some cooked foods contain more nutritional content than raw foods.
Should you have soup in the summer?
When you eat something hot, your body's receptors register it. When your brain signals that your body needs to cool down, your internal temperature regulators kick in. Your circulation will improve, and you may begin to sweat. Eating hot soup on hot days also helps your body adjust to its surroundings.
Is eating hot and cold food together bad?
If a person drinks something hot and something cold at the same time, such as ice cream and hot coffee, the stomach has to work harder to digest it. As a result, it is critical to pay close attention to the food combination before meals. Eat according to your body clock to improve your eating habits.