35 Best and Easy Sunday Dinner Ideas (For Family Recipes To Enjoy)
★★★★★ 5 from 2 reviews
We've compiled a list of the 35 best Sunday Dinner Ideas for the whole family to gather around the table and spend some quality time together.
We've got you covered if you're looking for a lazy dinner recipe, easy supper ideas, Southern Sunday meals, or comforting crowd-pleasers. There will be beef, chicken, and fish on the menu!
Sure, Fried Chicken is a traditional Sunday dinner option, but how about Cream of Mushroom Pork Chops or Turkey Tacos?
Have I mentioned Lasagna Roll Ups? Sunday food is one thing, but we'll even introduce you to 'Sunday Sauce.' So what are you waiting for? Take your time reading!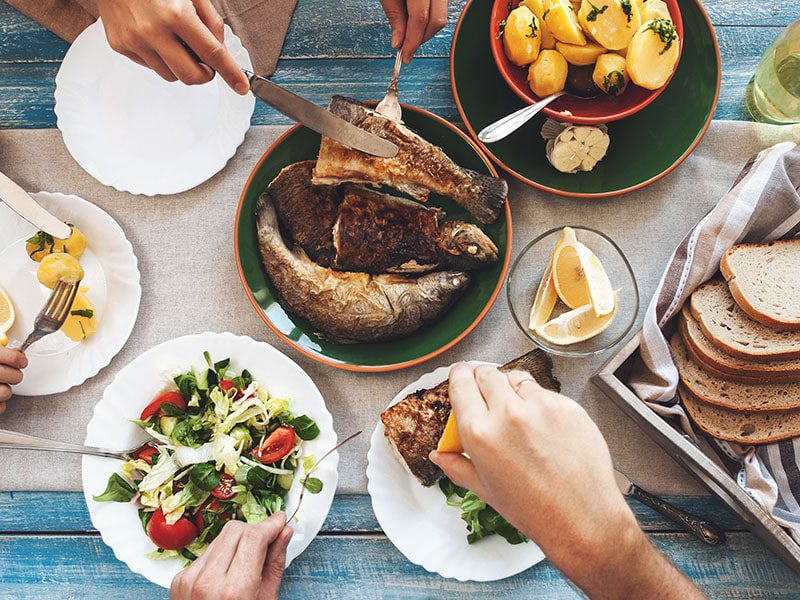 WHAT SHOULD I MAKE FOR DINNER ON SUNDAY?
Sundays are typically reserved for spending time with family, celebrating the end of the weekend, and indulging a little before the week begins.
One of the best ways to accomplish all of this is to eat a hearty Sunday dinner that will fill you up! A good pot roast, instant pot whole chicken, stuffed pork chops, or a great stir fry are some of the best options for this.
You want to look for something that can be prepared in the crock pot or baked in the oven so that you can enjoy your day while also filling your home with the aroma of your cooking.
SUNDAY DINNER IDEAS FOR FAMILY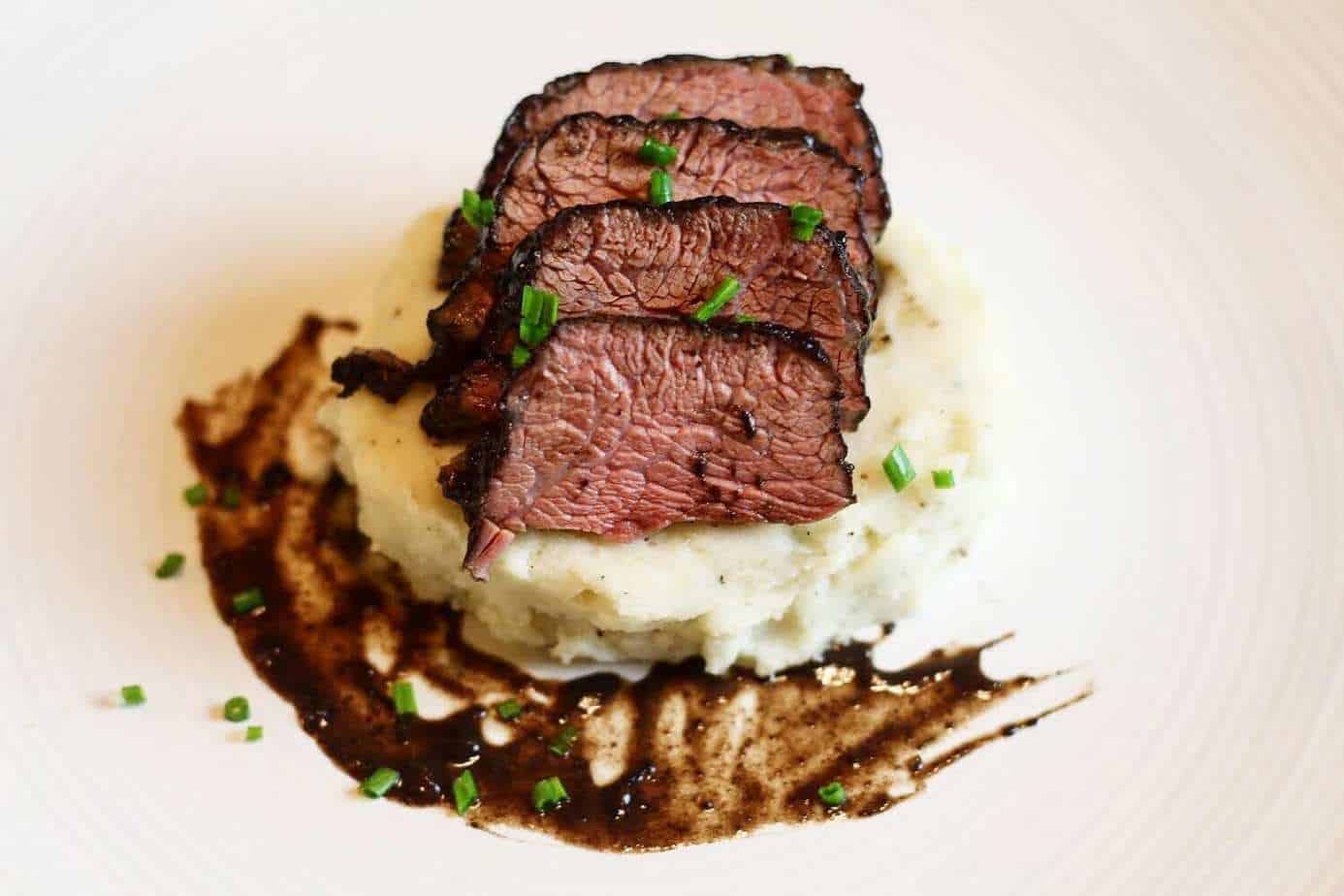 With these sous vide beef short ribs, you'll only get fall-off-the-bone tenderness. You can easily make this recipe ahead of time and serve it later with potatoes or rice. What's the best thing about this recipe? The ribs can be cooked sous vide from frozen!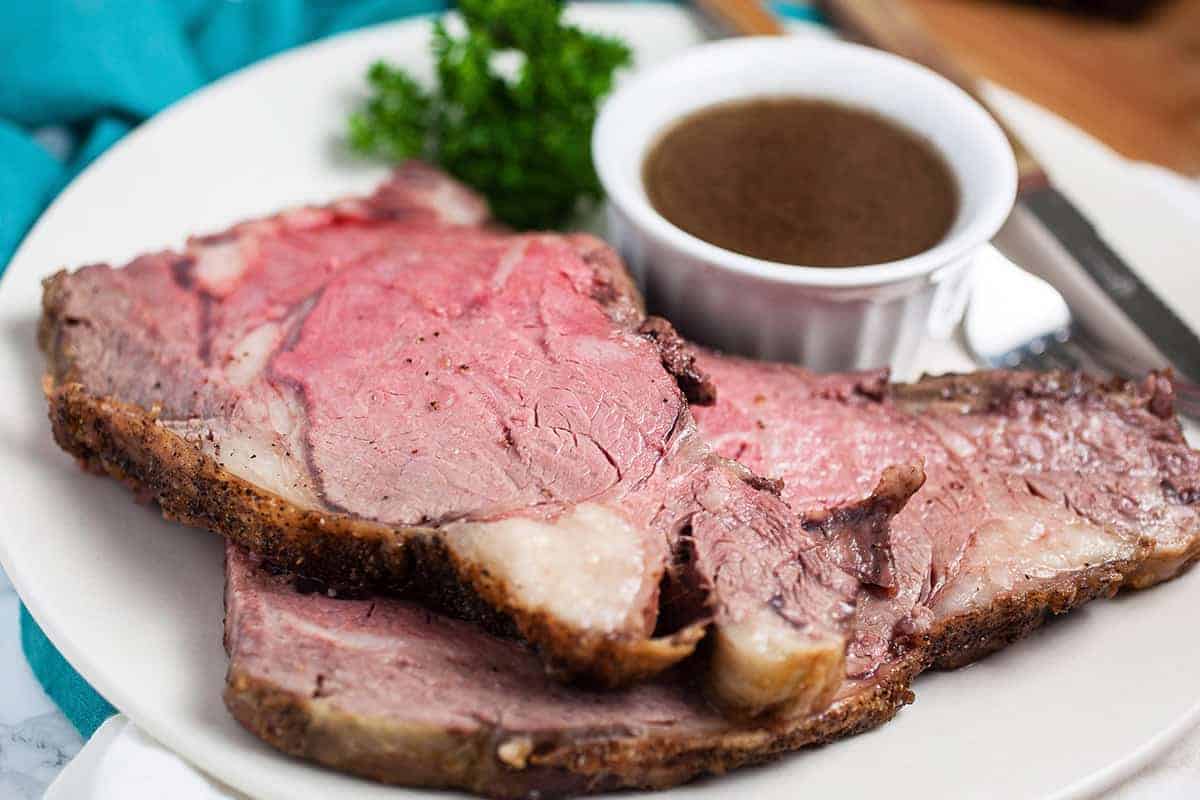 Tender, juicy, and melt-in-your-mouth deliciousness! Are you prepared for this? Grab the salt, pepper, oil, and rosemary and you'll be on your way to making a roast that's suitable for any occasion, not just the holidays. Remember that roast can be expensive, so make sure you don't overcook it!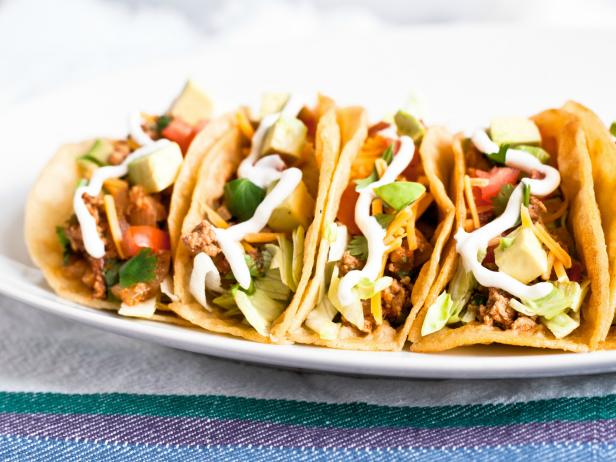 Easy, delectable turkey tacos are ideal for a quick Sunday dinner. Season the turkey to taste, or use store-bought taco seasoning. You can also use these recipes to make burrito bowls or salads instead of just tacos.
At its finest, comfort food! This is a traditional recipe with a modern twist: skillet shepherd's pie. With a base of minced meat, corn, and onions, and a whipped potato topping, you'll have enough for dinner or a larger crowd.
Alternative Video: 8 Delicious Options for Sunday Dinner
Recommended Posts:
21 Best Crab Meat Recipes For Your Next Meal! Here
25 Wonderful Foods That Start With W (must try!)
24 Delectable foods that start with D! Read
Roasted chicken is just one of those meals that makes you feel at ease. And the addition of herb butter takes the comfort and flavor to a whole new level! We'll walk you through the steps of preparing the chicken, as well as making the butter and sauce with a Sunday night favorite!
Top round roast beef can be prepared in a variety of ways. Because it is tougher meat, you must ensure that it is thoroughly cooked. If you cook it in the oven, cook it to medium-rare; if you cook it in a slow cooker, brown the meat in a skillet before placing it in the slow cooker for 5-6 hours.
LAZY SUNDAY DINNER IDEAS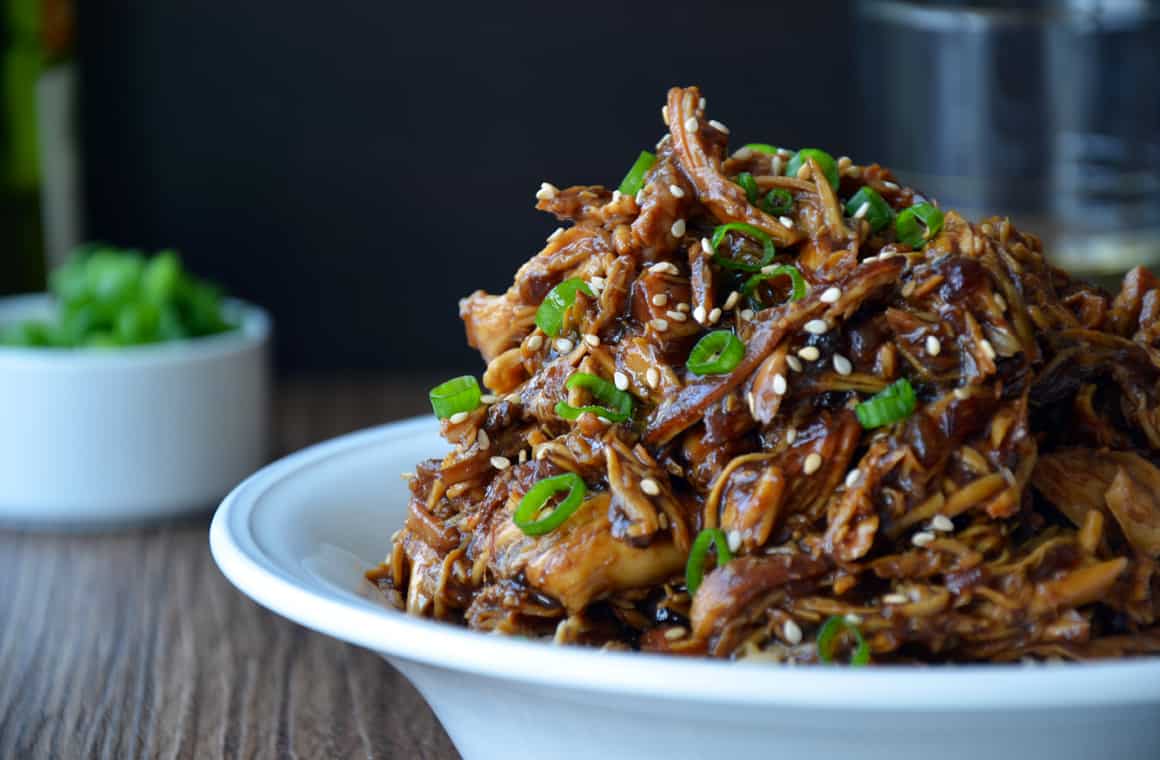 Chicken in a slow cooker is a tried-and-true dinner option, but when you add Honey Garlic to the mix – boom! It only takes 15 minutes to prepare, and you can leave the rest to the slow cooker! Yours will be succulent Honey Garlic Chicken Thighs!
Do you have ten minutes on a lazy Sunday afternoon? Then go ahead and prepare this recipe so you can come home to a juicy and tender pot roast. The ranch mix is the recipe's secret ingredient.
It's called Sunday Sauce, but believe me when I say it's delicious any day of the week! Is there ever anything bad in a crockpot? This sauce is hearty, healthy, and wholesome, and it goes well with any meat or pasta dish.
Sunday is ideal for relaxing and unwinding. If you want a delicious dinner but don't want to work too hard, this Barbacoa Pork is the dish for you. Super simple, super tasty, and super adaptable.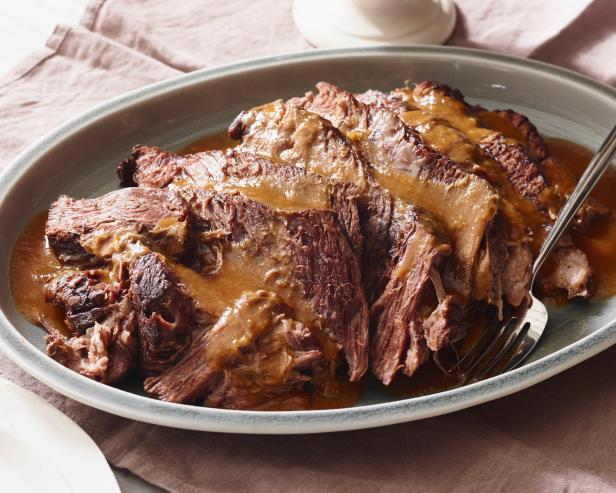 You want to go out and have some fun on Sunday, but you also want dinner ready when you get home? Before you leave, prepare this pot roast in your crockpot. You'll come home to a house filled with the delicious aromas of a sizzling roast in your crock.
It's stew day on Sunday. There is no better day to leave a pot simmering all day, creating unbelievably delicious flavors. This traditional Beef Stew comes complete with all the fixings!
SUNDAY DINNER IDEAS BLACK FAMILIES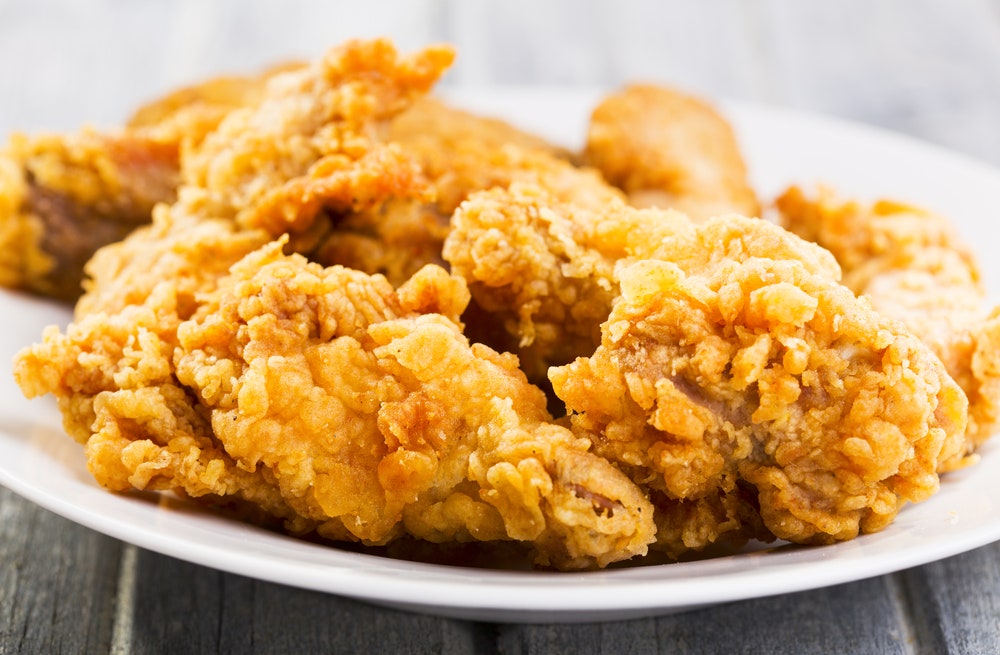 Crispy outside, tender and juicy inside! Hot sauce and paprika are two ingredients that truly make you feel like you're in the South with some spice in this Southern fried chicken!
Creamy, cheesy, and flavorful. This southern classic has been around for centuries, and you only need a few ingredients to make it. For a healthier option, use whole wheat macaroni and low-fat cheeses.
This Bisquick chicken and dumplings recipe couldn't be easier or more comforting! You add celery, carrots, onions, spices, and chicken broth to the soup. You won't be able to wait to eat it once you've added the Bisquick dumplings and some shredded chicken!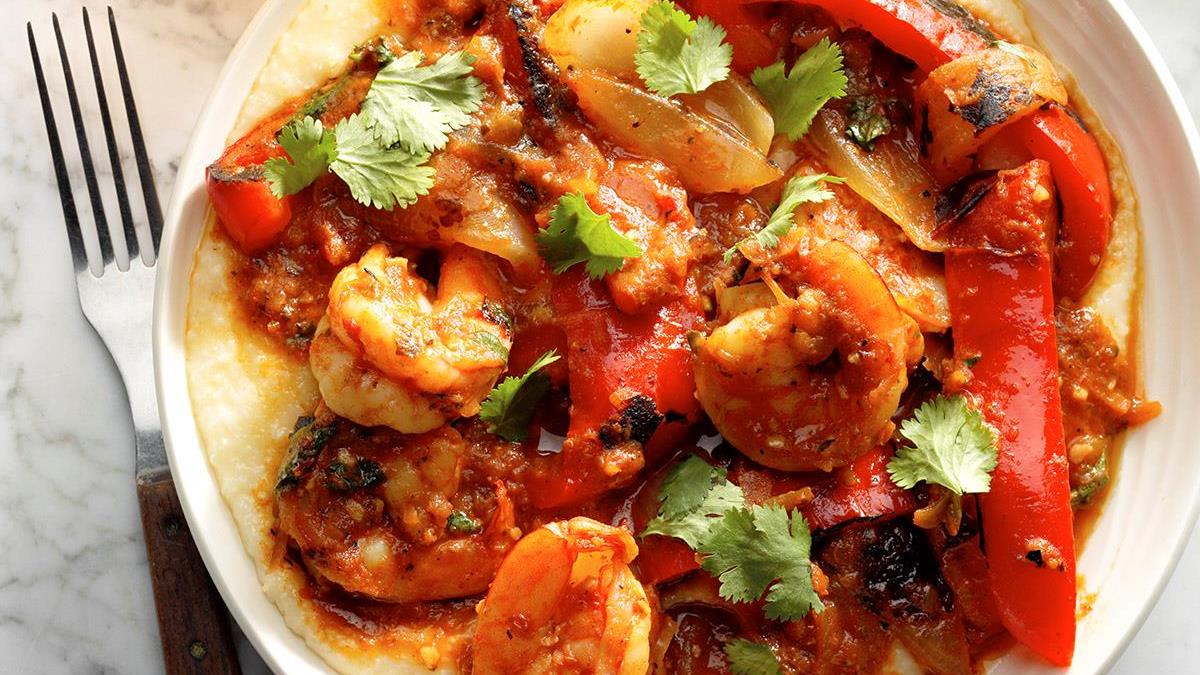 In this spicy one-dish meal, I combined two of my favorite dishes: fajitas and shrimp with cheesy grits. Use pepper jack cheese instead of a Mexican cheese blend for more heat.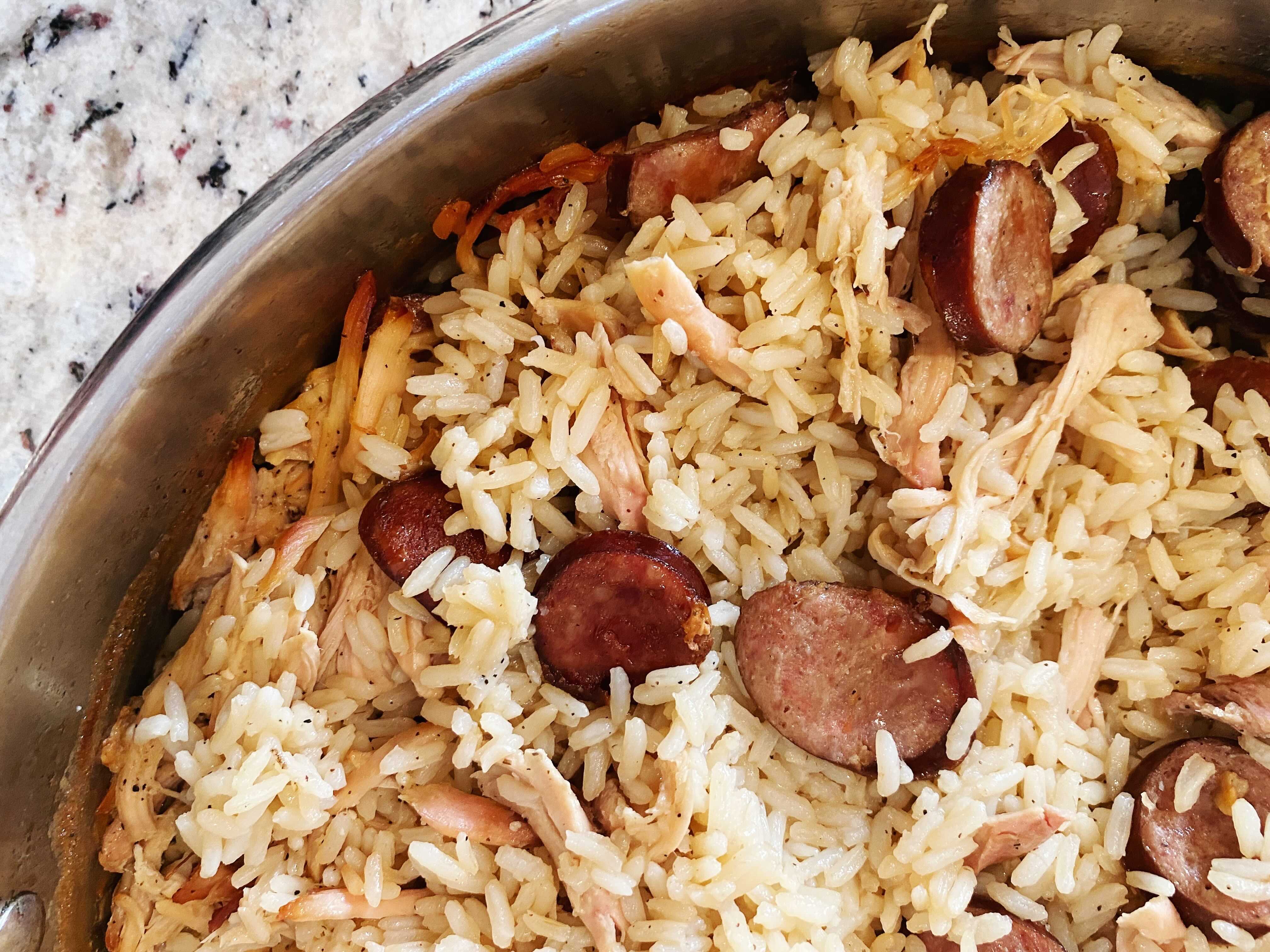 Chicken bog is a South Carolina tradition with many variations (think herbs, spices, and fresh veggies), but the main ingredients remain the same: sausage, chicken, and rice. This slow-cooked version is a straightforward take on the classic.
Mississippi is the leading producer of farm-raised catfish in the United States. My family adores this dish and requests it frequently. One of the reasons I like it is how simple it is to prepare.
BEST SUNDAY DINNER NIGHT RECIPES
This buffalo chicken pasta dish will liven up your Sunday dinner. You still get the creamy delicious pasta with the tender juicy chicken with just a little kick added to it. With a little bread on the side, you've got the perfect Sunday dinner.
You may not think of corn as a good Sunday dinner side, but its sweetness and gooey texture make it ideal for a savory side like ribs or chicken. Just make sure you make enough because it tends to disappear quickly once it's on the table.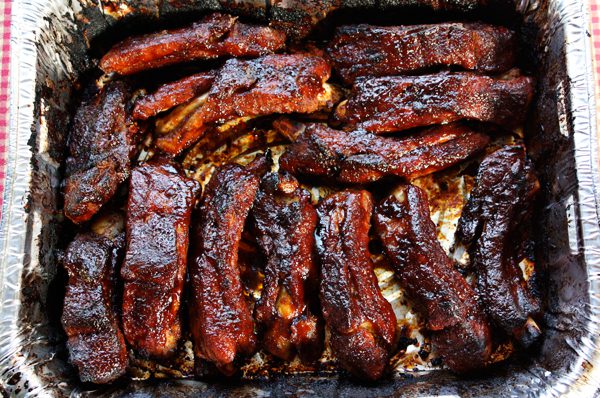 If you want to go all out for your next Sunday dinner, go with a fall-off-the-bone rib recipe, and this one takes the cake. You'll be serving tender and juicy ribs to your entire family, accompanied by a delicious BBQ sauce that enhances the overall experience.
This dish is ideal for the family because it not only tastes good but is also very healthy for everyone. Serve it with a healthy salad or roasted vegetable, and your Sundays will become restorative for the rest of the week.
You're probably more familiar with honey-glazed ham during the winter holidays, but this Sunday dinner is so delicious that you could eat it any time of year. It goes really well with some soft and warm bread rolls, some dressing, and a side of baked potato, just like it does during the holidays.
SUNDAY DINNER IDEAS FOR ONE
Who needs instant noodles when you can make your own low-fat, high-flavor version in under 10 minutes?
A deliciously creamy summer risotto brimming with vegetables and seasonal flavors. This is the ideal summer main course because it is not overly rich.
Need something chic in a hurry? This is a quick and stylish recipe for surprising guests while also filling yourself with a delicious dinner.
Treat yourself to Barney Desmazery's one-pan solo supper, which comes with the added benefit of almost no washing up. Enjoy it all on your own!
With golden-brown chips and our quick peppercorn sauce, learn how to make the perfect filet steak. This delectable steak dinner serves as an indulgent one-person meal.
A simple supper with all the components of the ultimate comfort food. If you have more mouths to feed, this recipe is easily scaled up.
ITALIAN SUNDAY DINNER IDEAS
The classic Italian dish, spaghetti and meatballs, is sure to please any child's palate, and adults can't get enough of it as well. The combination of tangy tomato sauce and rich and savory meatballs complements the filling spaghetti pasta perfectly.
Traditional beef lasagne recipe with slow cooked bolognese sauce and cheesy bechamel sauce. This recipe yields one large lasagne, which serves 6 to 8 people.
This creamy fettuccine carbonara is ready in just 15 minutes and is made super creamy and flavorful with Perfect Italiano Parmesan.
This quick bacon and broccoli pasta dish is a great weeknight dinner recipe that only takes 20 minutes to prepare. To achieve the desired flavor balance, stir in fresh parmesan cheese.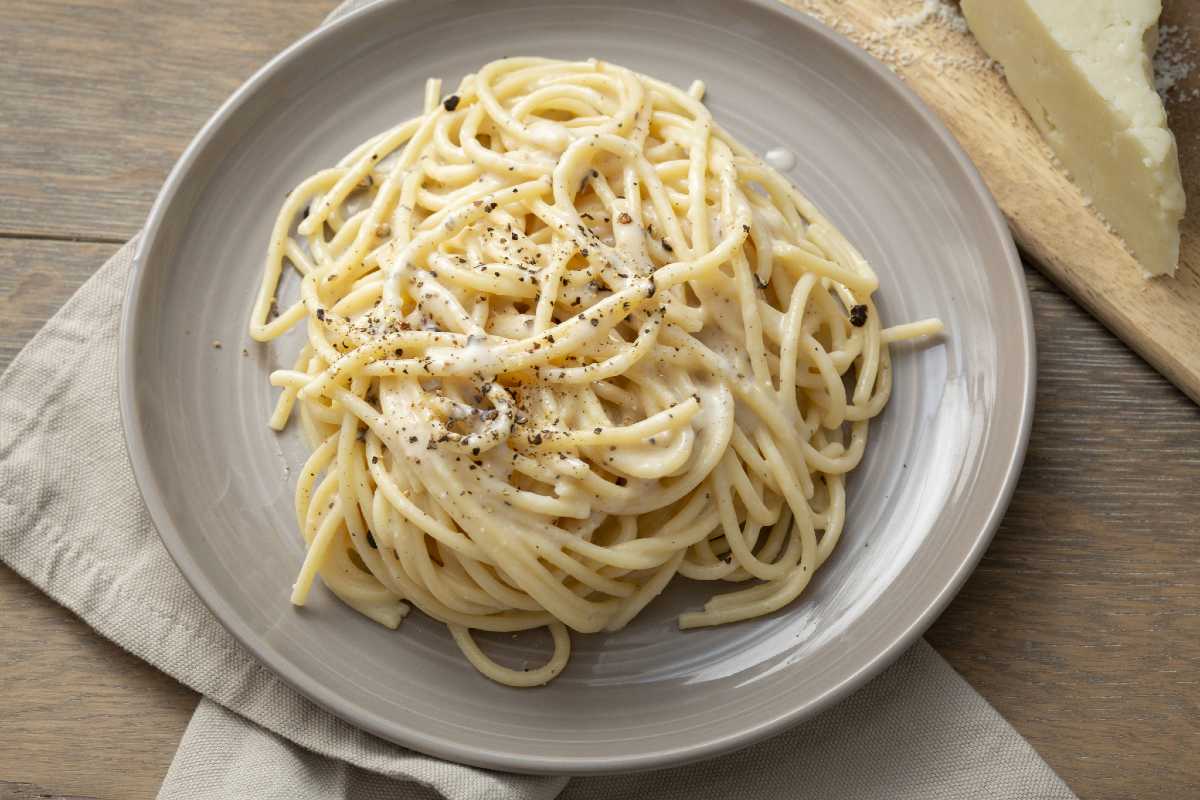 This traditional Italian cheese and pepper pasta recipe is a quick and easy dinner idea that can be prepared in 20 minutes or less.
If you enjoy homemade cannelloni, this simple spinach and ricotta cannelloni recipe is a must-try for a quick weeknight dinner. Fillings for cannelloni vary, but this vegetarian spinach and ricotta cannelloni is simple and delicious.
Print
Spaghetti and Meatballs (Sunday Dinner Ideas)
---
Author:

Prep Time:

20 minutes

Cook Time:

45 minutes

Total Time:

1 hour and 5 minutes

Yield:

8

servings

1

x
Description
Spaghetti with meatballs in marinara sauce cooked from scratch. Learn how to prepare soft and large Italian meatballs. Homemade Spaghetti Meatballs at Their Finest.
---
Ingredients for Meatballs (makes 22-23 meatballs):
3

 

slices

 

white bread

, 

(crusts removed), diced or torn to pieces

2/3

 

cup

 

cold water

1

 

lb

 

lean ground beef

, 

(7%-15% fat)

1

 

lb

 

Sweet Ground Italian sausage

, 

casings removed

1/4

 

cup

 

grated parmesan cheese

, 

plus more to serve

4

 

cloves

 

garlic

, 

minced

1

 

tsp

 

sea salt

1/2

 

tsp

 

black pepper

1

 

large egg

3/4

 

cup

 

all-purpose flour

, 

to dredge meatballs

3

 

Tbsp

 

Light olive oil to saute

, 

or use vegetable oil
Ingredients for Sauce:
1

 

medium

 

yellow onion

, 

(1 cup chopped)

4

 

cloves

 

garlic

, 

minced

56

 

oz

 

crushed tomatoes

, 

(from 2 – 28 oz cans)

2

 

bay leaves

, 

optional

Salt & pepper 

, 

to taste

 

Tbsp

 

basil

, 

finely minced
---
Instructions
How to Make Italian Meatballs:
Set aside for 5 minutes after combining the bread pieces with 2/3 cup water, then mash with a fork.
1 pound of beef, 1 pound sausage, 1/4 cup parmesan, 4 chopped garlic cloves, 1 teaspoon salt, 1/2 teaspoon black pepper, 1 egg, and mashed bread crumbs Mix until everything is well blended.
Dredge/roll meatballs in flour, dusting off excess. Heat a deep, large, heavy skillet or a Dutch oven over medium heat with about 3 Tbsp oil. Add meatballs in 2 batches without crowding the pan and saute until browned on all sides (about 6 minutes total or 2 minutes per side). Remove meatballs and set aside (don't worry about cooking through at this point).
How to Make Easy Marinara Sauce:
Over medium heat, add extra oil if necessary and sauté 1 cup chopped onion, turning frequently, until tender and golden (5 min). Stir in 4 minced garlic cloves for 1-2 minutes, or until aromatic.
Combine 2 cans crushed tomatoes and 2 bay leaves in a mixing bowl. Bring to a gentle boil (stir to ensure that it is truly boiling and not merely sending bubbles to the surface).
Return the meatballs to the pan with the tomato sauce, partially cover with a lid or cover with a splatter screen, and cook at a slow simmer for 30 minutes, turning the meatballs regularly. The meatballs will be soft, and the sauce will thicken. Stir in chopped fresh basil and season with salt and pepper to taste five minutes before the sauce is done.
How to Make Spaghetti and Meatballs
Cook the pasta according to package directions until al dente (or until desired doneness), then drain and return to the empty pot.
Toss the pasta with the sauce and meatballs to incorporate. Transfer to a big dish to serve family-style, top with parmesan cheese and fresh basil, and serve hot.
Notes
If your crushed tomatoes jar contains basil as one of the ingredients, basil is optional.
Category:

Dinner

Method:

None

Cuisine:

Italian
Nutrition
Serving Size:

8 servings

Calories:

696kcal

Sugar:

11g

Sodium:

1112mg

Fat:

29g

Saturated Fat:

9g

Unsaturated Fat:

0g

Trans Fat:

0g

Carbohydrates:

73g

Fiber:

6g

Protein:

35g

Cholesterol:

101mg
Keywords: spaghetti and meatballs recipe, easy spaghetti and meatballs, dinner recipes, spaghetti and meatballs, italian spaghetti and meatballs
Frequently Asked Questions
What should I have for dinner on Sunday?
8 Family-Friendly Sunday Dinner Recipes:
Pasta with Buffalo Chicken.
Fried chicken from the South.
Pudding with corn.
Roast in the oven.
Macaroni and cheese
Pork Chops for Sunday.
Ribs that fall off the bone.
Chicken and Dumplings Made Simple
What can I have instead of a Sunday roast?
Alternatives to traditional 'meat and veg' Sunday roasts for family meals:
Here's a recipe for beef hotpot.
Beef Stew or this recipe for Beef Bourguignon.
Hash with corned beef.
Pie with meat and potatoes.
Here's a recipe for Potato and Minced Beef Hash.
Vegetable Cottage Pie
Steak, accompanied by vegetables and chips or potatoes.
Stew with dumplings
What do you eat on a lazy Sunday?
6 Easy Sunday Dinner Recipes So You Can Get Back to Netflix Right Away:
Quesadilla de Portobello y Avocado con Magic Green Sauce
Gnocchi in a Skillet with Sausage and Broccoli Rabe
Vegetarian Chili in One Pot
Lasagna Ravioli
Bangkok Mango Peanut Pasta in 15 Minutes
Sheet-Pan Honey-Mustard Chicken Brussels Sprouts
What are common dinners?
Our 8 Most Popular Dinners for a Low Price:
Stir-Fry of Shrimp and Snap Peas
Salad with Pesto Tortellini.
Curry with Tofu and Coconut.
Beef and Potato Stew in the Slow Cooker
Chicken Teriyaki with Pineapple Rice
Soup with roasted carrots, squash, and sweet potatoes.
Tilapia with lime and rice.
Noodles with Chicken Skillet.
How do you spice up a roast dinner?
Batten down the hatches – here are the 8 best ways to spruce up a roast.
Onions and beer
Something doesn't smell right.
Roast chicken with paprika and patatas bravas
Sauce with bread
Place another roast on the grill.
Create your own mustard.
Marrow from Bones
Rub the stomach.
What should I make for dinner when I have no time?
7 Dinner Ideas When You Don't Have Time to Cook:
Macaroni and Cheeseburger Hamburger Helper made from scratch.
Pasta with Chicken Piccata.
Pasta tossed with turkey sausage and peas.
Chicken Alfredo in the Instant Pot (or Stovetop)
Puttanesca pasta.
Penne Pasta in One Pot with Ground Turkey and Spinach
Whole Wheat Pasta with Cheesy Chicken and Broccoli.
What is a typical American dinner?
For dinner, most Americans consume a protein, a starch, and a vegetable. A steak with a baked potato and a side of creamed spinach is a stereotypical example, as is a hamburger with french fries and a salad.
What are the healthiest dinners?
8 Healthy Dinners for Less Than $10:
Tortilla Casserole with Vegetables
Apple-Cabbage Slaw with Breaded Pork Chops
Rice with Bacon and Broccoli
Sweet Potato Stuffed with Beef
Stew with Beans, Kale, and Eggs
Stir-Fry with Chicken, Peppers, and Corn
Spaghetti with Spicy Fish and Olives
Quinoa with Lentils and Chicken
What is in a traditional roast dinner?
A Sunday roast is a traditional British meal served on Sunday that consists of roasted meat, roast potatoes, and side dishes such as Yorkshire pudding, stuffing, gravy, and condiments such as apple sauce, mint sauce, or redcurrant jelly.
What time is dinner in USA?
Dinner is usually served between 6 p.m. and 8 p.m. in the United States. as well as 7 p.m. In contrast to other countries, the United States typically has a very short lunch, making dinner the largest and longest meal. Americans are also ordering more takeout and eating out, making dinner more convenient than it used to be.