37 Amazingly Easy to Make Birthday Party Food Ideas for Adults
★★★★★ 5 from 1 reviews
Are you planning a birthday party but aren't sure what to serve? We've got your back! Here is 37 easy to make birthday party food for your special day!
From finger foods to dips and desserts, these party foods are popular with adults and children alike. You'll even find some great ideas for picky eaters!
WHAT IS THE BEST PARTY FOOD?
Is there a perfect party food? You can't go wrong with pizza or wings, but ribs, chicken tenders, French fries, and meatballs are also popular options. Your guests will appreciate having a variety of dishes to choose from.
WHICH FOODS ARE GOOD FOR A HOUSE PARTY?
Serve finger foods such as crudités with dipping sauces, meatballs, sausage rolls, and potato skins when hosting a house party. Consider Oreo truffles, pastries, and fresh fruit for dessert.
BIRTHDAY PARTY FINGER FOODS IDEAS FOR ADULTS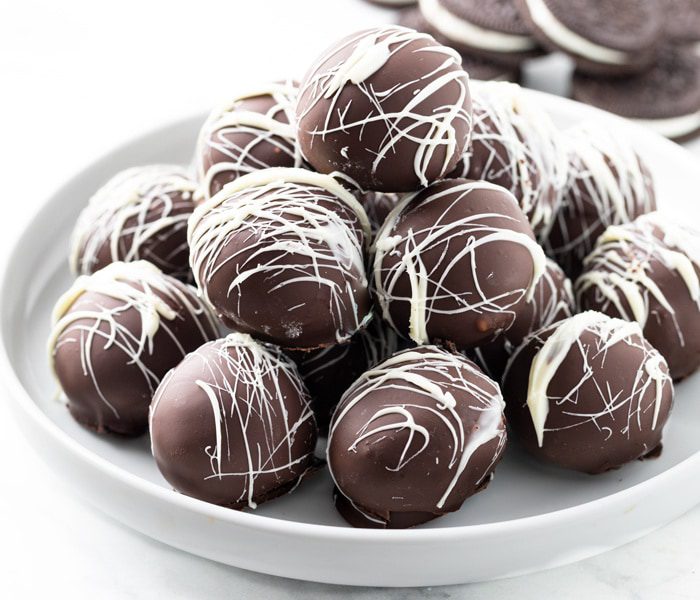 Every bite of these truffles contains cheesecake and oreo flavors! Melted chocolate and sprinkles can be used to create festive designs for your party. Always a hit with the crowd!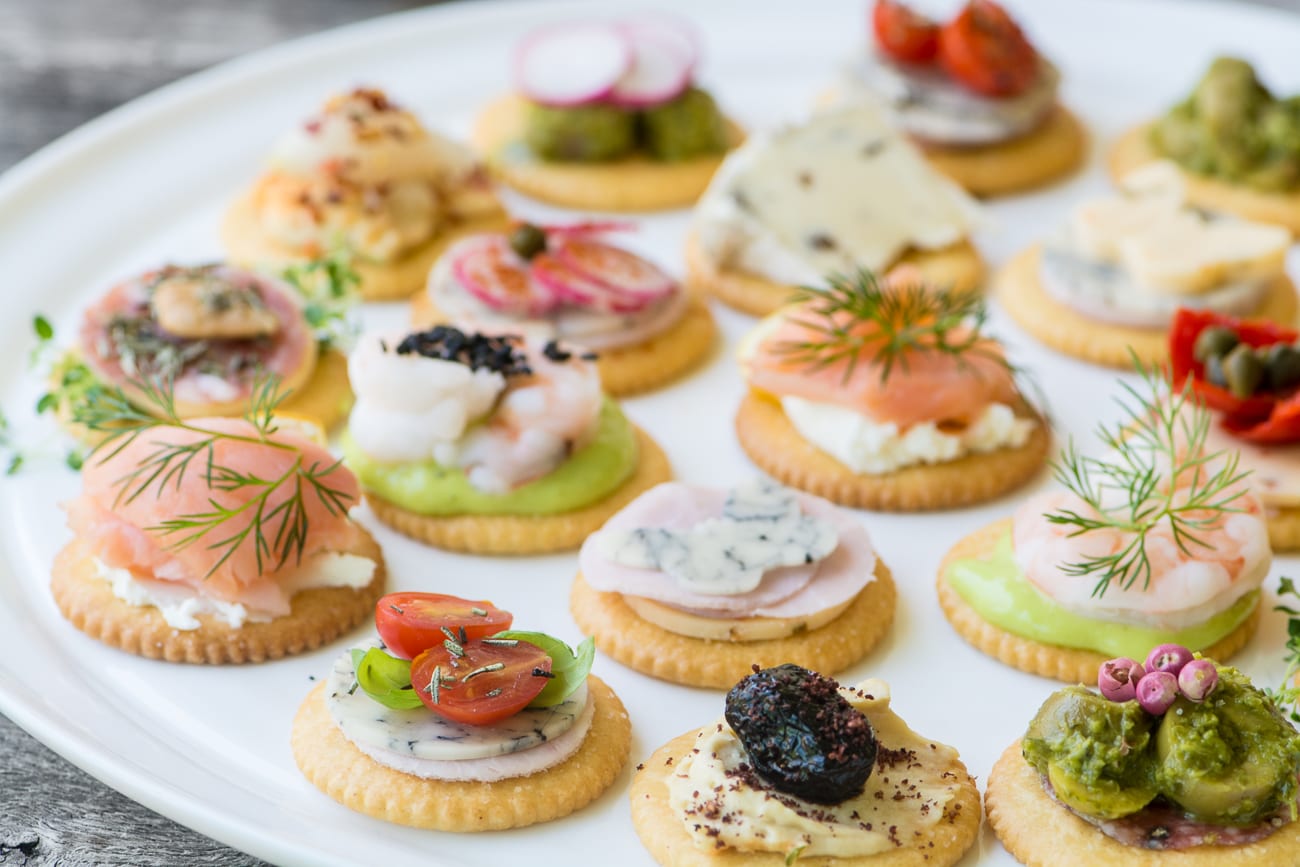 These hors d'oeuvres are ideal for any occasion! Ritz crackers, shrimp, cream cheese, and other ingredients are used. They're also ready in 15 minutes!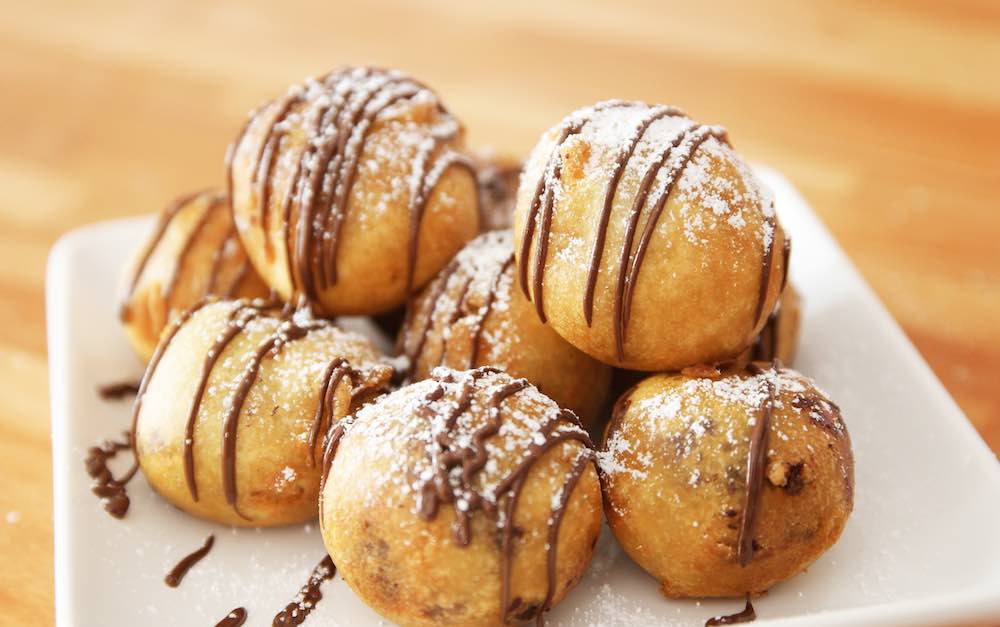 Look no further than these fried cookie dough balls if you enjoy cookie dough flavors. They're crispy, soft, and melt-in-your-mouth, with a delicious chocolate chip cookie dough flavor.
These crispy wings are a go-to for Game Day gatherings and beyond. They combine mango sweetness with a kick from habanero chilis. Plus, they're baked rather than fried!
Recommended Posts:
A stunningly unique appetizer made with hot dogs, pastry, and cheese that is baked until golden brown in the oven. Ideal for sharing with friends at your next get-together!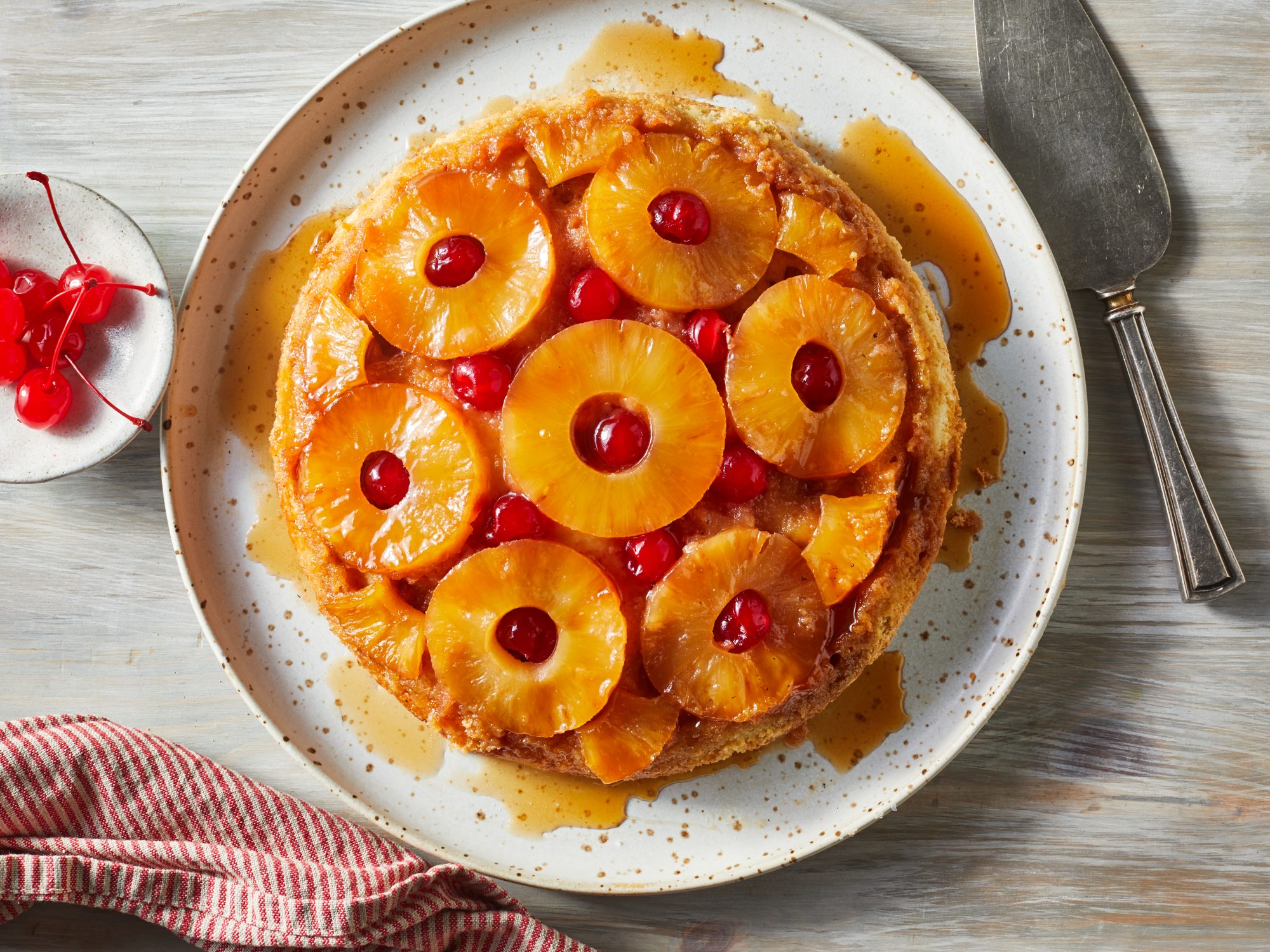 Calling all fans of upside-down cakes! This recipe is moist and sweet, and your guests will be begging for more! It's simple to make, whether you use a cake mix or make it from scratch. So it's time to start baking!
50TH BIRTHDAY PARTY FOODS IDEAS FOR ADULTS
Mini cucumber sandwiches are a classic finger food for parties, picnics, and other gatherings. For this satisfying treat, all you need is sandwich bread, cucumbers, and a cream cheese mixture.
This recipe is a knockoff of Wingstop's loaded Buffalo fries. Thick cut french fries are topped with cheddar, gorgonzola, and hot wing sauce before being baked to perfection!
If you like ribs, you'll love the fall-off-the-bone meat in this delicious BBQ recipe! You can easily prepare them ahead of time and then serve them when your guests arrive.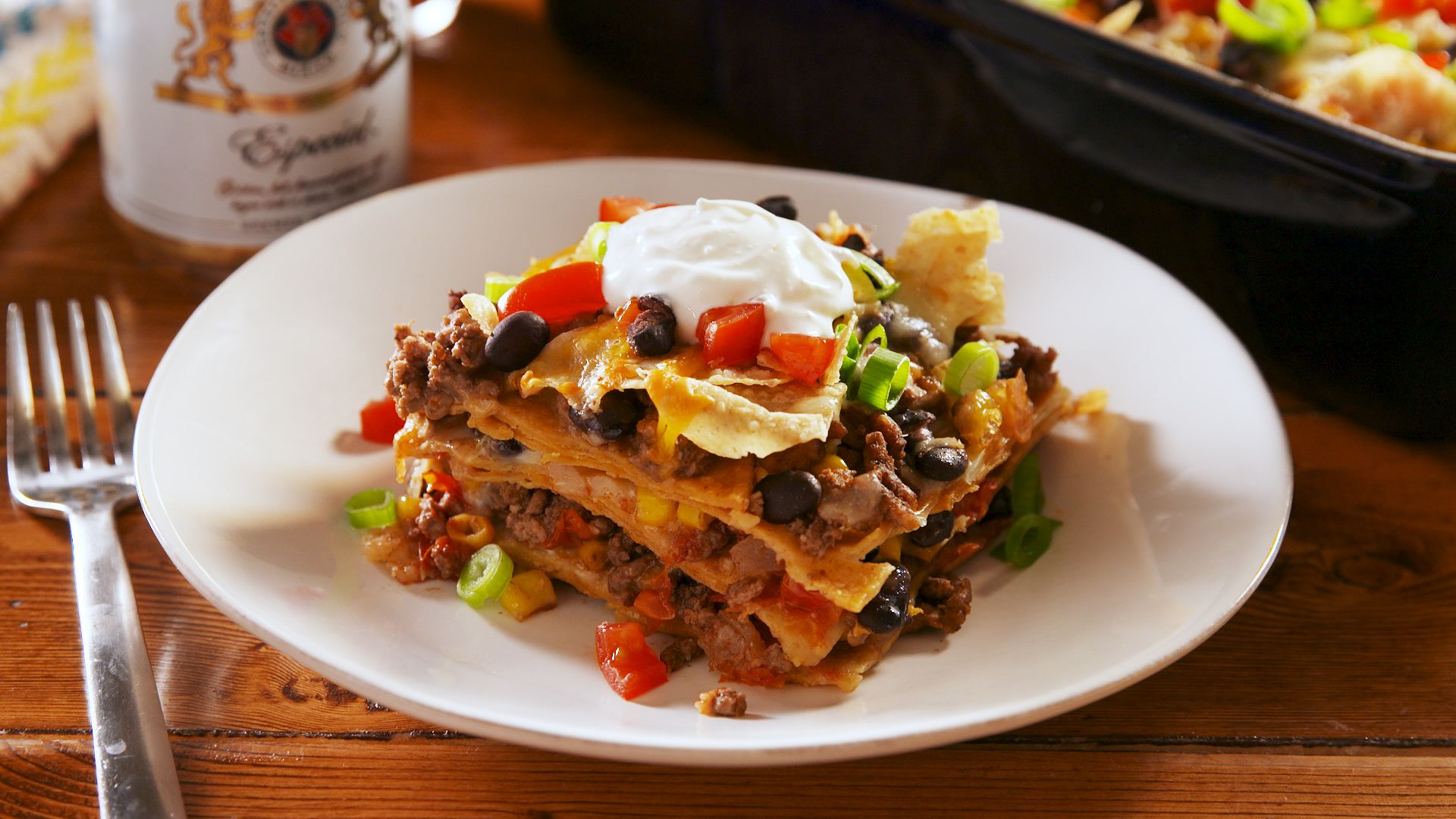 When you're looking for a new dish for Taco Tuesday, consider making a hearty taco casserole. This dish is brimming with cheese, beef, corn, and salsa. Then it's topped with tortillas and baked until golden brown!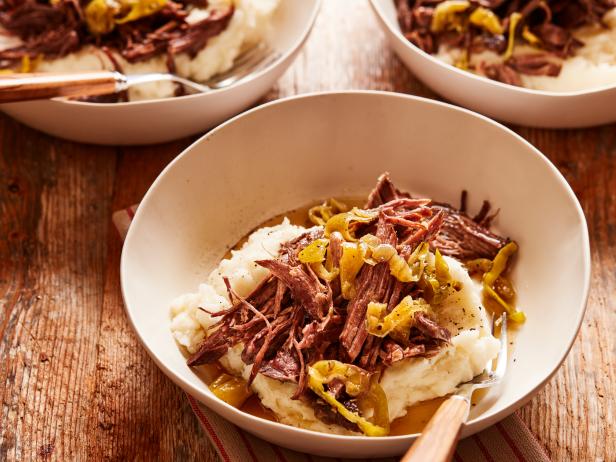 This is the ideal dump-and-go meal that can be served right from the crock pot. The beef is tender and juicy, and it is always a hit with the crowd!
If you like Oreos, this is your chance to eat them in a larger size! This recipe combines cookie sandwiches, creamy filling, and fresh strawberries! What's the best part? There is no baking required!
CHEAP BIRTHDAY PARTY FOODS IDEAS FOR ADULTS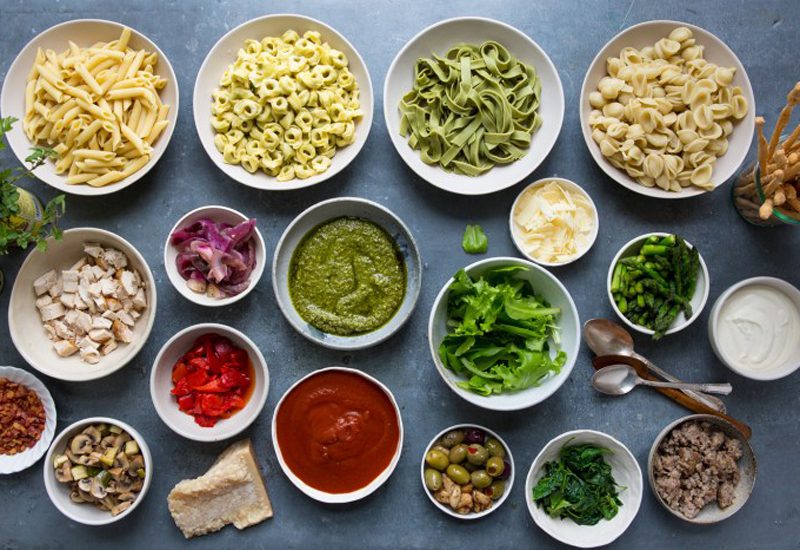 A delicious and filling party meal that can be made in bulk. A pasta bar is simple to set up, looks great, and allows guests to mix and match based on their preferences or dietary restrictions. Who knew your favorite pesto pasta could turn into a party staple?!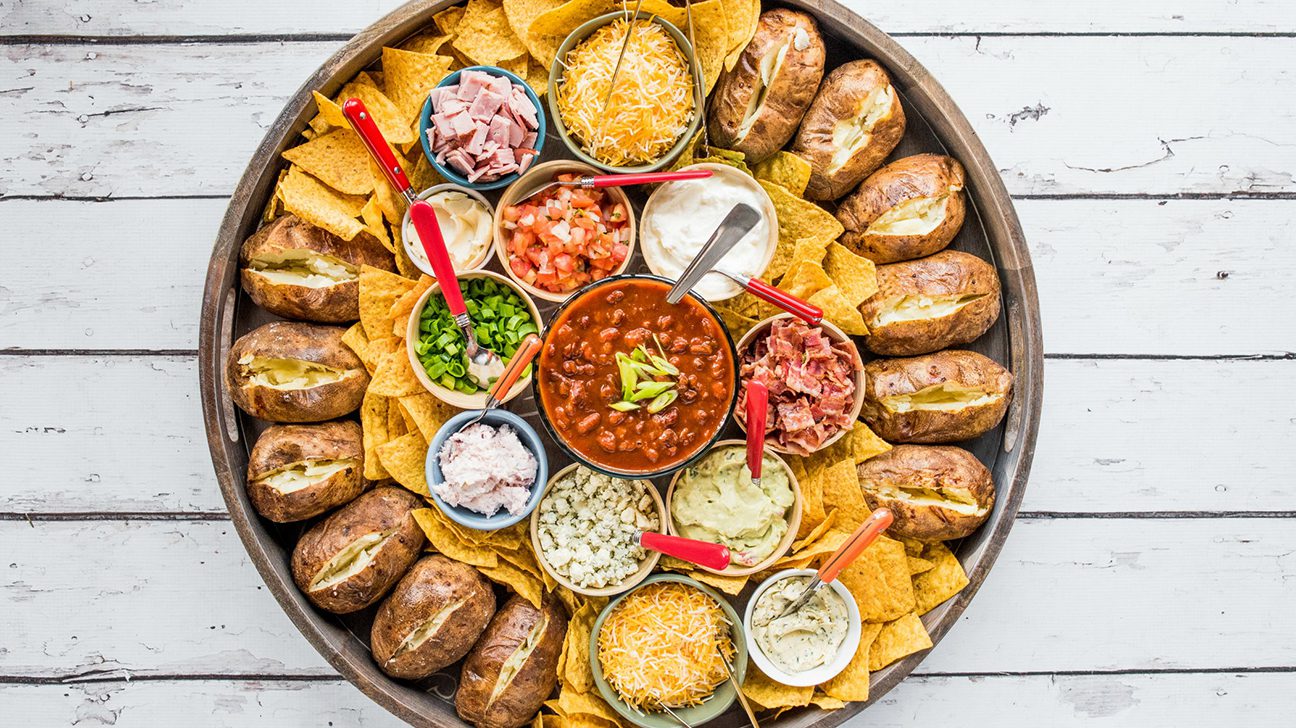 Setting up a baked potato bar at a party is a cheap way to feed a large group. Cook jacket potatoes in bulk, then serve with a variety of toppings such as cheese, tuna, beef mince, vegetables, sour cream, and sauces, allowing everyone to create their own. Cheap, easy, and filling!
Sliders are a popular party food that can be customized to any taste or budget! Mini-cheeseburger sliders or Asian-inspired sliders with pork patties and pineapple are two ideas. You can save money by making your own rissoles from scratch. Buy small bread rolls and pre-cut salad for serving to make it a faster party treat.
Fruit salad is a delicious party dish that is often overlooked because it is simple, healthy, and vegan-friendly. Buy whatever fruits are in season to make it even more cost-effective. This can be served in a bowl or turned into finger food by skewering the fruit salad.
The humble cheese platter is a crowd pleaser that can be made as extravagant or as budget-friendly as you like. Many supermarkets sell ready-to-eat cheese selections of three or more cheeses. Simply put together some deli meats, crackers, and a sprinkle of fruit for a quick and impressive party dish.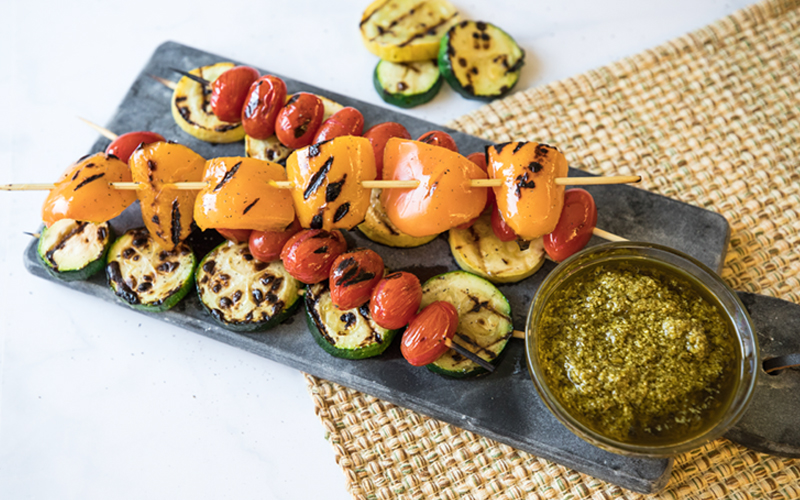 These pesto vegetable kebabs are a delicious vegetarian option for barbecues and parties. They're a low-cost dish made with seasonal vegetables and jarred pesto.
SUMMER BIRTHDAY PARTY FOODS IDEAS FOR ADULTS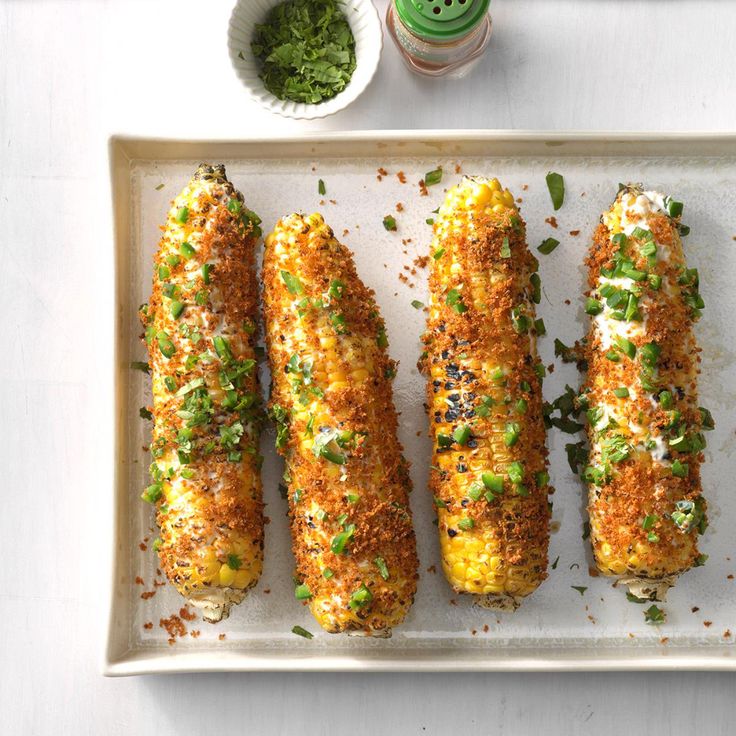 Fresh sweet corn is one of the best things about summer, and this recipe is a definite standout. Its creamy dressing, crunchy panko coating, and spicy jalapeno kick are all winners in our book. If you're feeling particularly daring, top these with cooked and crumbled bacon!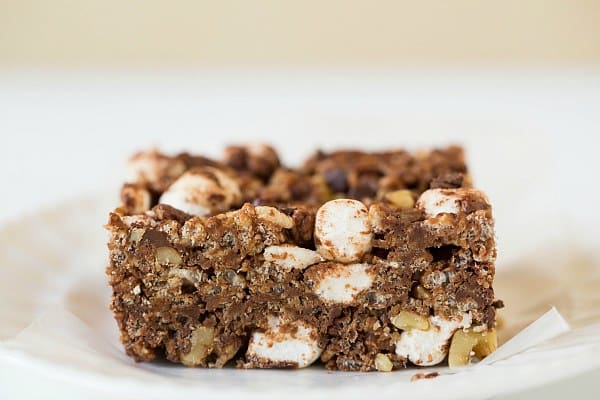 This rocky road Rice Krispies Treats recipe is loaded with chocolate chunks, gooey marshmallows, and crushed graham crackers and is ideal for those with a sweet tooth.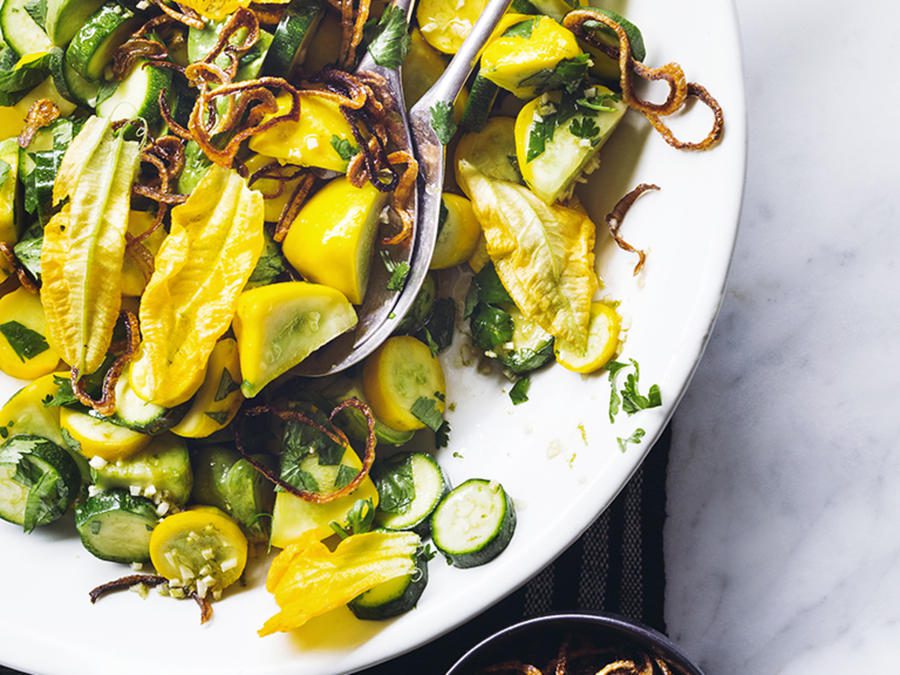 This is a colorful and tasty substitute for coleslaw. We have an abundance of squash and zucchini in the summer, as do most gardeners, so this dish is inexpensive to prepare and a great way to use up this fresh produce.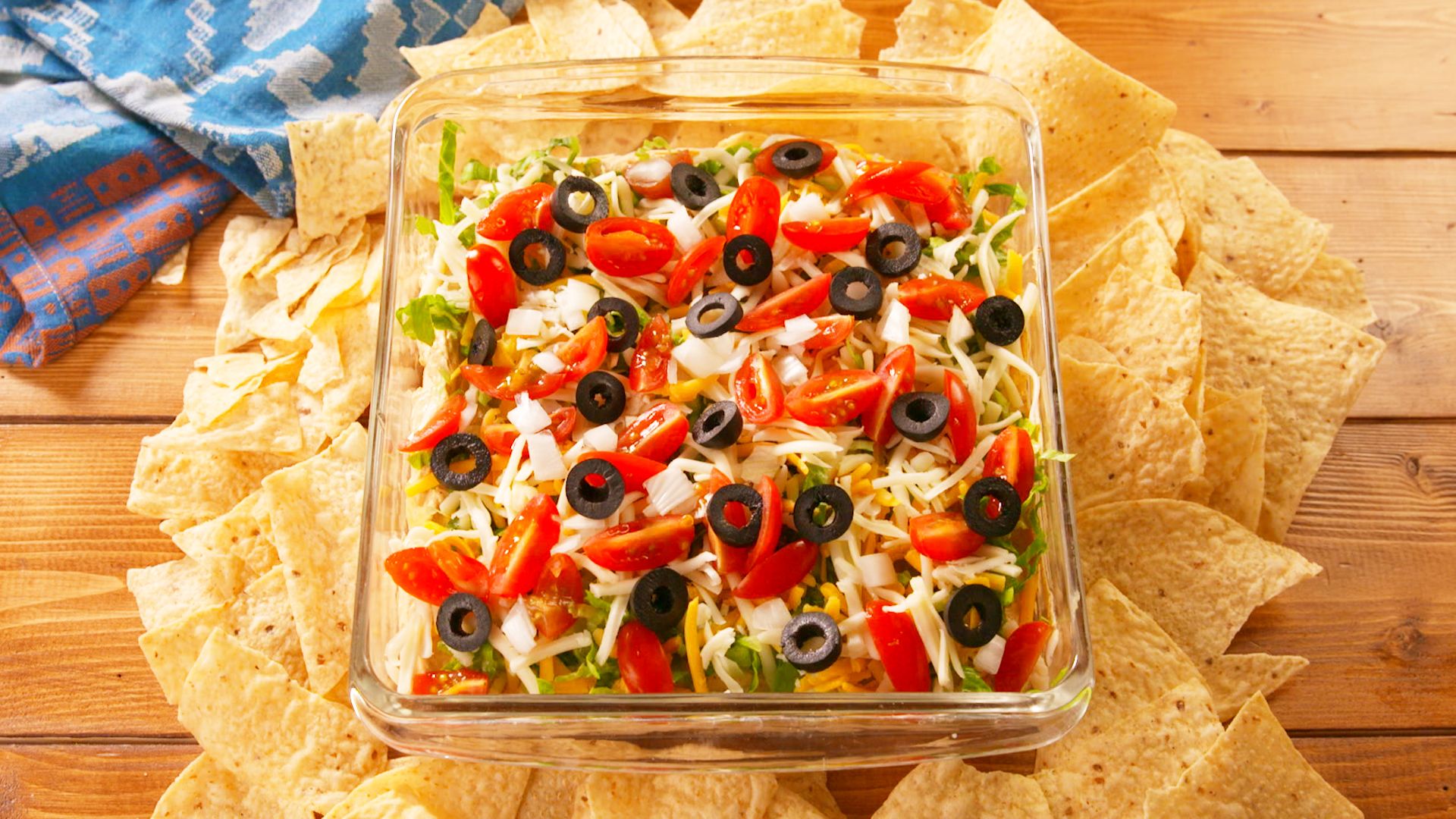 This quick taco dip is a hit with the whole family. I've made this recipe more times than I can count! It just adds a splash of color to a table and never lasts long.
If you enjoy the flavor of fresh blueberries, you'll enjoy this pie. I make it a lot because it's quick and easy to make, especially in the summer.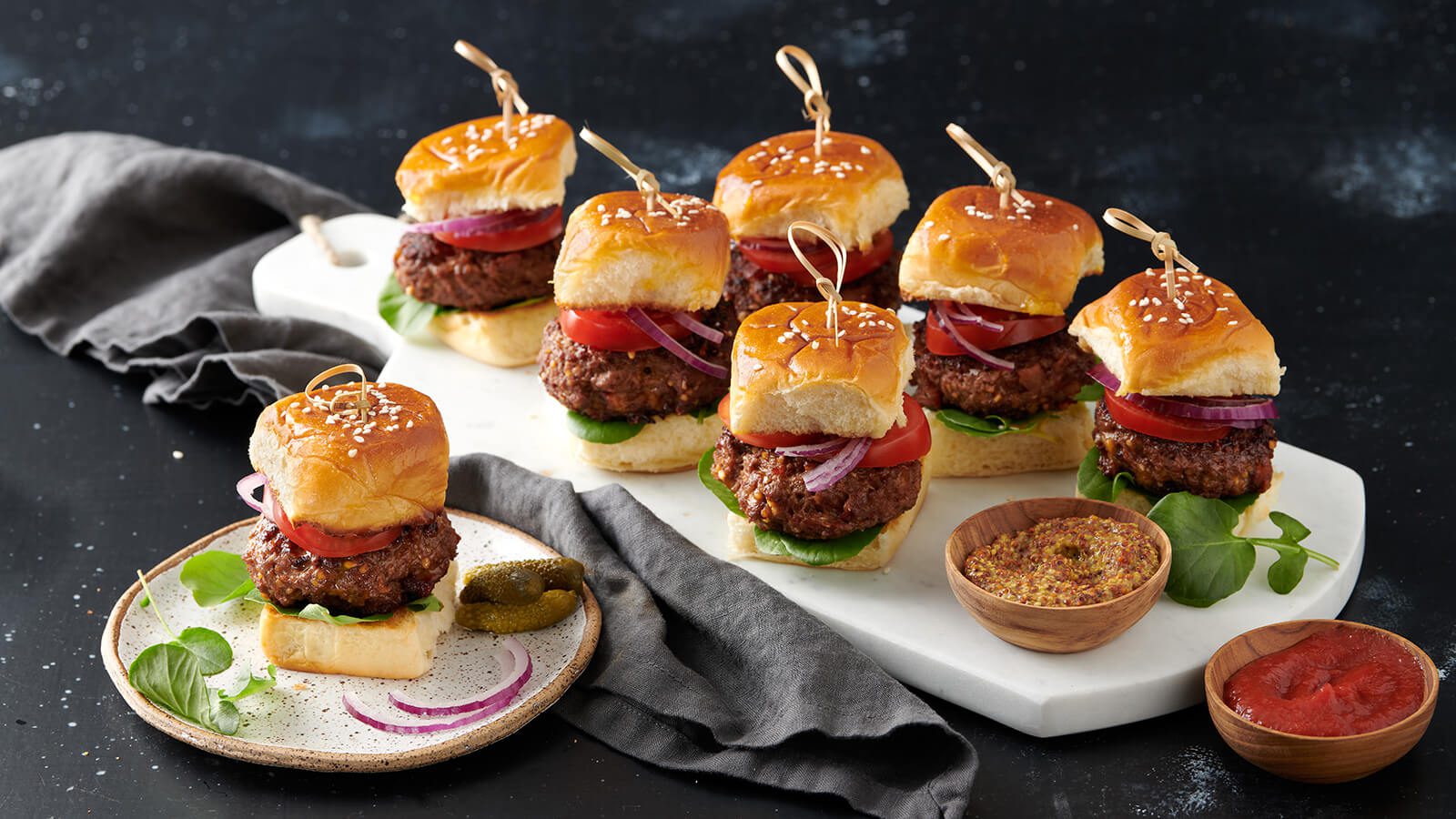 These sliders are super simple to make and are always a hit! I like how they are "fast food" without the need to go to a restaurant. Serve them at a party, make them for dinner, or bring them to a game day. The meat can also be prepared ahead of time in advance of your gathering.
BEST PARTY FOOD IDEAS FOR ADULTS INDIAN
These Samosa Stuffed Jalapeno Poppers are an Indian-inspired twist on a classic American appetizer. Because they are baked (rather than fried) in the AirFryer, Crisplid, or Oven, these beauties are a lighter gluten-free version of the classic.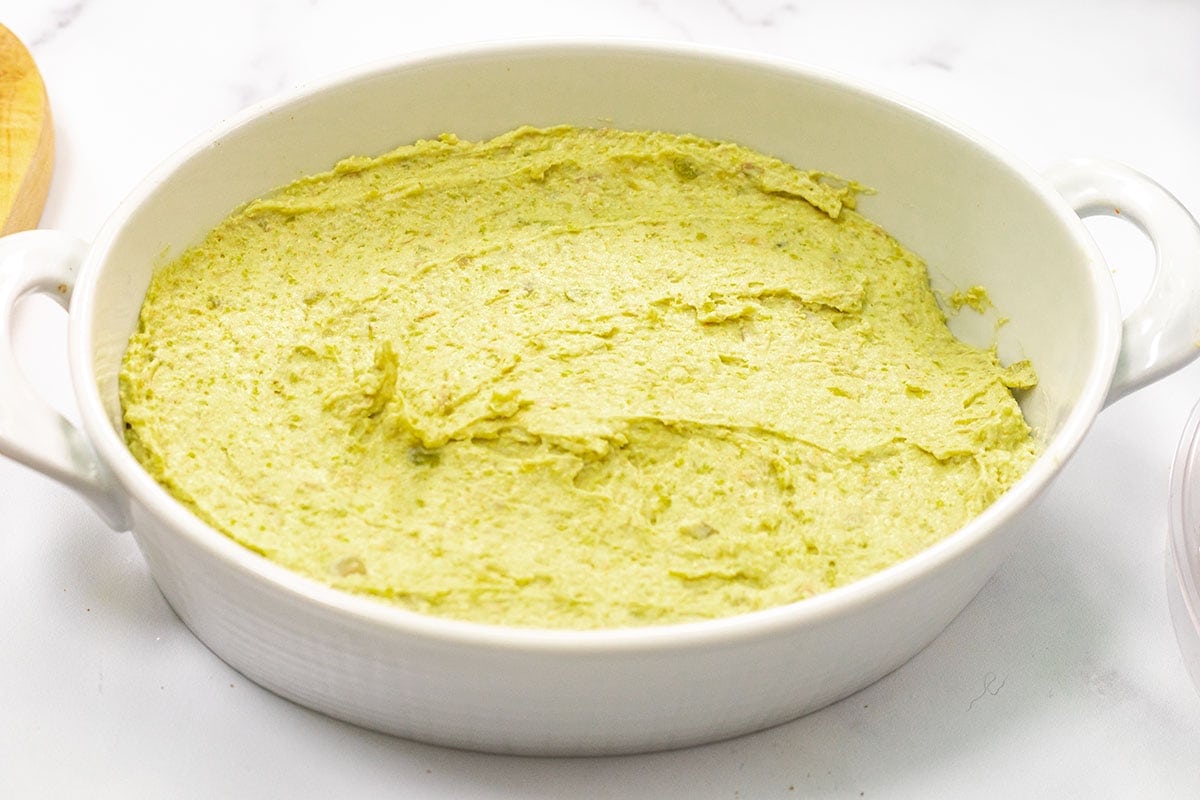 Matar chaat, also known as Matra Chaat, is a popular street food in New Delhi. It is an Indian spiced pigeon peas dip. This delicious vegan and gluten-free delight is perfect as a dip and makes for a light and refreshing lunch! Here's an easy pressure cooker recipe for it!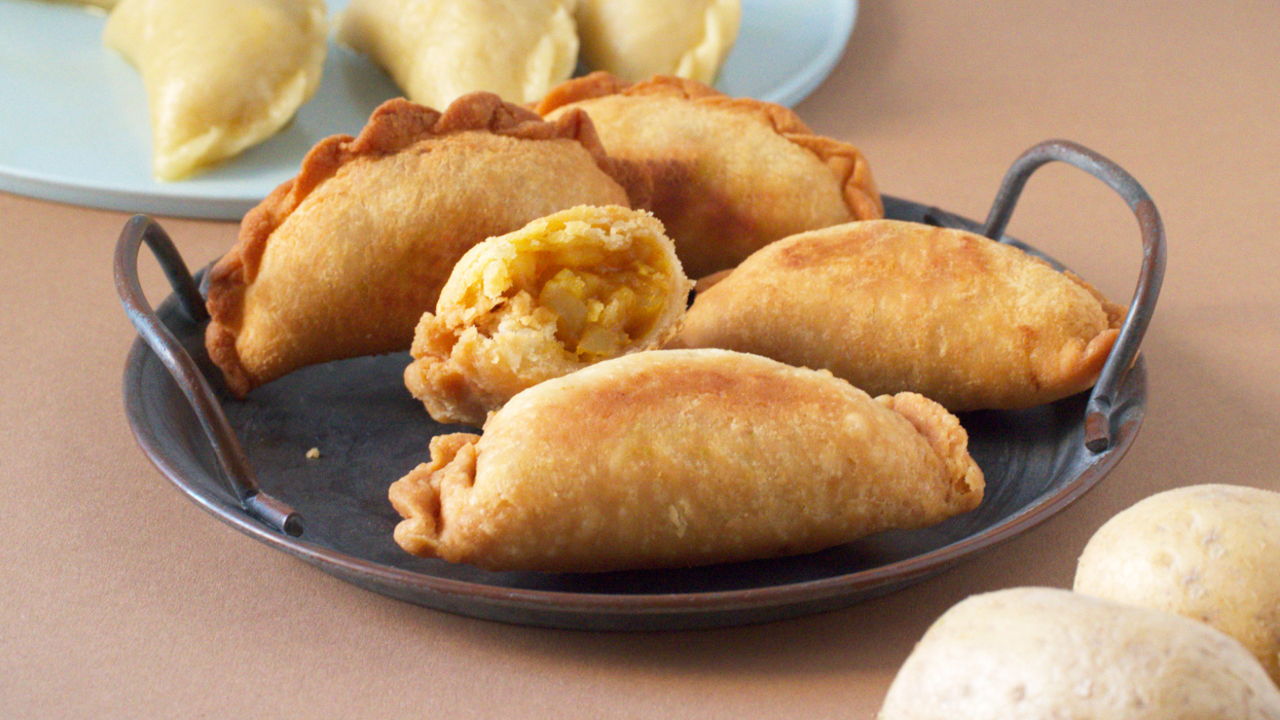 Curry Puff is great as an appetizer, tea-time snack, or a lunch surprise for kids! It's warm, flaky, and crispy on the outside and buttery and delicious on the inside. Filling is simple to make and is baked in store-bought pastry shells until golden crisp.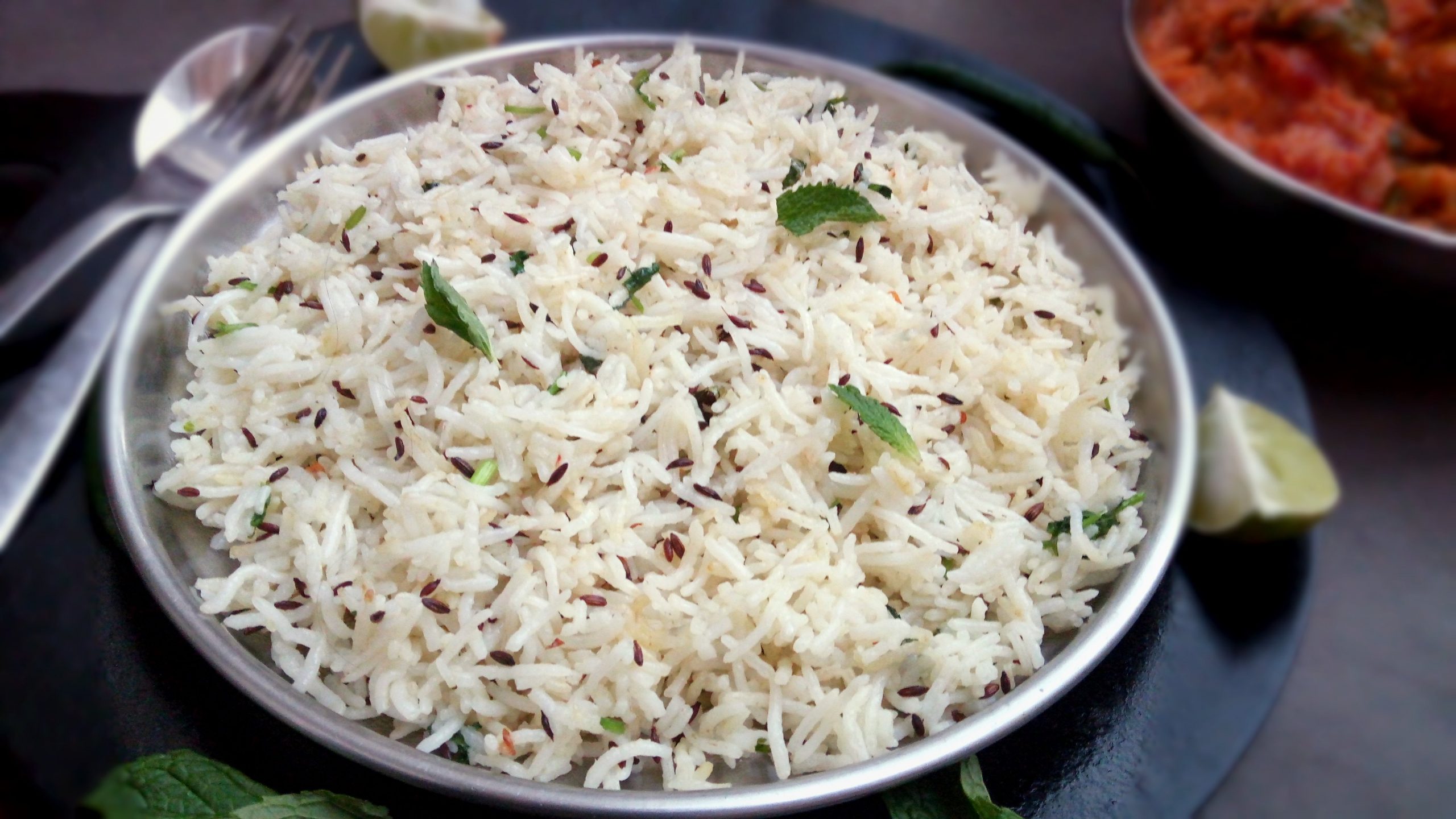 Jeera rice, also known as Cumin rice, is a popular Indian rice pilaf made with toasted nutty basmati rice and aromatic, earthy cumin seeds. Try this simple Instant Pot recipe for soft, fluffy Jeera rice in less than 45 minutes!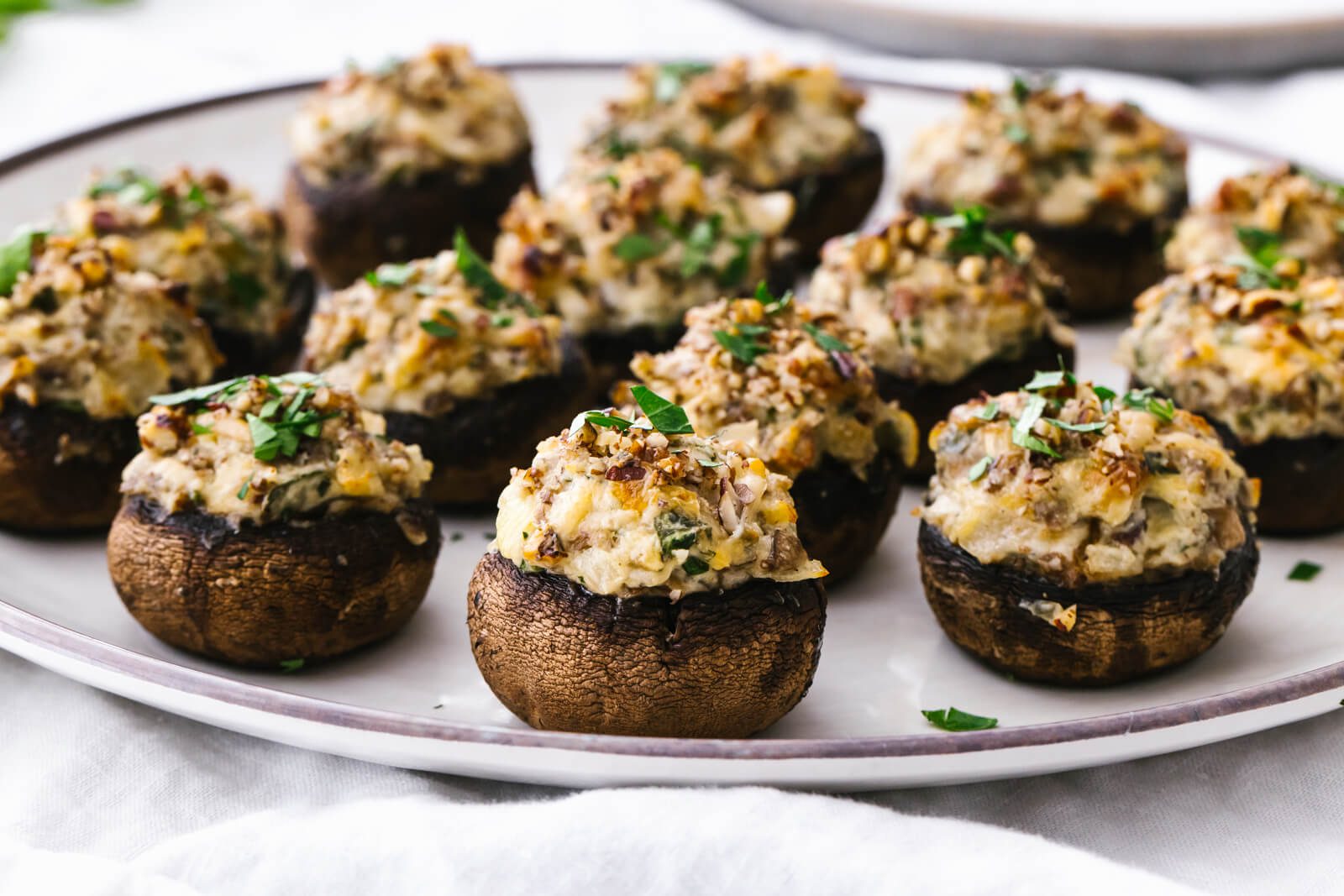 Crisp mushroom caps stuffed with a vegetable, herb, and cheese mixture! Stuffed Mushrooms are a delicious vegetarian and keto-friendly appetizer that can be made in under 30 minutes using an Airfryer, oven, or the new Healthy Crisplid. Serve these on a platter at your next party or just make them for snacking!
BEST PARTY FOOD FOR LARGE GROUP
These incredible tacos come together in 35 minutes and are topped with sriracha mayo and caramelized kimchi.
The simplest way to cook for a crowd: Place all of the ingredients in your pressure cooker, then go about your business. In six hours, you'll have a hearty dinner ready to serve.
Pork shoulder is simmered in the slow cooker for eight hours in this big-batch gem, yielding tender, fall-off-the-bone meat that's fantastic in tacos, sandwiches, and even with fried eggs.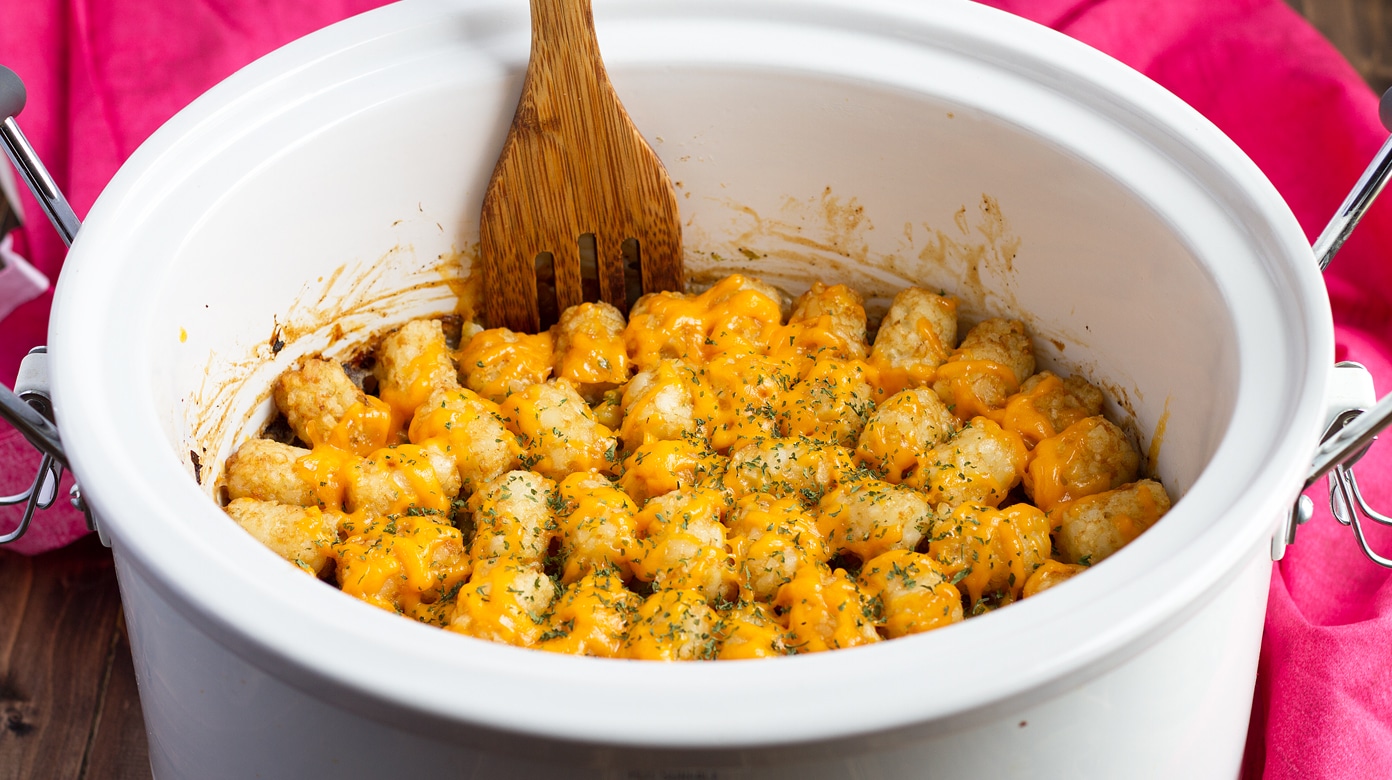 This crowd-pleaser is layered with ground beef, sharp cheddar, black beans, and tons of tots and is guaranteed to disappear in ten minutes or less.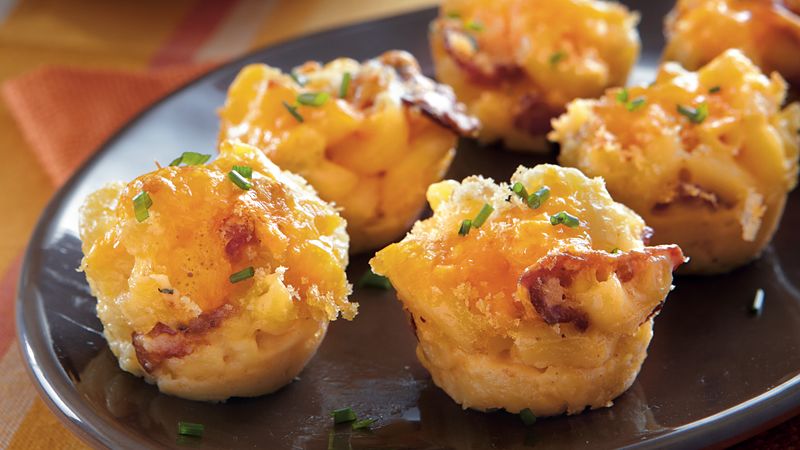 In less than an hour, you can have 48 of these delectable little macaroni bites baked with two kinds of gooey cheddar cheese on the table.
This easy and delicious pull-apart Mexican cheesy garlic bread loaf was designed to be shared. It has a spicy kick from the chili and jalapenos, which is offset by the irresistible melted cheese. Make it as a starter or appetizer, or serve it as a side dish with your next Mexican meal.
A delicious slice that the entire family will enjoy. Ideal for kids' lunch boxes or as a small snack when the worms are biting.
These little puff pastry rolls are perfect for an entree, a snack, a lunchbox treat, or an after-school treat.
WHAT ARE SOME SUPER BOWL PARTY FOOD IDEAS?
Whether this is your first Super Bowl party or not, coming up with food ideas can be difficult. You want to select foods that are well-liked, easy to serve, and quick to prepare! Chicken wings, meatballs, pizza sliders, spinach dip, or a hearty chili cheese casserole are all excellent options.
Print
Mango Habanero Wings Recipe (Birthday Party Foods)
---
Author:

Prep Time:

15 minutes

Cook Time:

50 minutes

Total Time:

1 hour and 5 minutes

Yield:

4

servings

1

x
Description
Mango Habanero Chicken Wings are cooked till crispy before being coated in a sweet, spicy, and sour sauce.
---
2

 

tablespoons

 

all-purpose flour

1

 

tablespoon

 

baking powder

1

 

teaspoon

 

seasoned salt

1

 

teaspoon

 

garlic powder

1 1/2

–

2

pounds chicken wings
Sauce
1/2

 

cup

 

pureed mango,

 

(1 mango)

2

 

garlic cloves,

 

chopped

2

to

3

 

habanero peppers,

 

seeded and coarsely chopped

1/4

 

cup

 

apple cider vinegar

2

 

tablespoons

 

packed brown sugar

2

 

tablespoons

 

honey

1

 

tablespoon

 

soy sauce

1/2

 

teaspoon

 

paprika

2

 

tablespoons

 

butter,

 

cut into pieces

Ranch or blue cheese dressing,

 

optional
---
Instructions
Preheat the oven to 425°F. Line a rimmed baking sheet with aluminum foil and lightly coat it with cooking spray.
Discard the wing tips and cut the wings into three sections. Using paper towels, blot dry.
Place the wings in a large mixing basin. Combine the flour, cornstarch, seasoned salt, and garlic powder in a mixing bowl. Stir to evenly coat the wings.
Place the wings, skin side up, on the prepared baking sheet.
Place in the oven for 45 minutes, flipping halfway through.
Prepare the Mango Habanero Sauce while the wings bake. In a food processor, combine mango puree, garlic, and peppers until the garlic and peppers are very finely diced.
Add vinegar, brown sugar, honey, soy sauce, and paprika to the mixture in a small pot. For a few minutes, bring to a simmer. Remove from the heat and add the butter.
After 45 minutes, coat the wings with sauce and return to the oven for 5 minutes. Brush them with more sauce and serve with any remaining sauce for dipping. Serve with ranch or blue cheese dressing, if desired.
Notes
I recommend using gloves when chopping the habanero peppers to avoid getting any on your hands.
In a food processor, puree a peeled and pitted mango until smooth. Then take 1/2 cup puree and measure it out.
Category:

Appetizer

Method:

None

Cuisine:

American
Nutrition
Serving Size:

4 servings

Calories:

450kcal

Sugar:

14g

Sodium:

366mg

Fat:

29g

Saturated Fat:

10g

Unsaturated Fat:
Trans Fat:
Carbohydrates:

29g

Fiber:
Protein:

19g

Cholesterol:

80mg
Keywords: mango habanero chicken wings, chicken wings recipe, birthday party food ideas, habanero wings, mango habanero
Frequently Asked Questions
What food items would you serve at your birthday party?
6 Fantastic Homemade Food Ideas for Kids' Birthday Parties:
Puri Bhel
Sandwiches in miniature
Salad of Fruits
Miniature Fried Idlis
Aloo Tikkis in Miniature
Samosas in Miniature
What is the most popular party food?
8 Insanely Popular Party Food Recipes You Must Try:
Chicken Poppers with Honey Lime Sriracha
Marcus Samuelsso's Fried Chicken
Chipotle Chicken Bacon Balls
Sliders with chicken parmesan
Bread with chicken parmesan and garlic
Teriyaki Chicken Wings
BBQ Popcorn Chicken with 3 Ingredients
Quesadillas with BBQ Chicken.
What to serve as snacks for guests?
8 Snacks to Serve to Guests Who Like to Graze:
Almonds, Roasted
Crudités and Hummus
Ball of Cheese
Popcorn
Cookies
Cocktail with Shrimp
Mushrooms Stuffed
Salsa, Guacamole, and Queso
What is the number one Super Bowl food?
Dip and chips With 40% of the vote, chips and dip are the clear winner of this year's most popular Super Bowl foods. Make an easy make-ahead dip in your slow cooker, or spruce up some sour cream with mix-ins for a simple dip that's better than store-bought options.
What are five finger foods?
Here's a quick rundown of some of the most popular finger food appetizers served at parties:
fried chicken tenders
chips for your fingers
sandwiches for tea
Sticks of fish
quiche mini
fried onion rings
breadsticks
chips made from potatoes
What do you serve an unexpected guest?
Lifesavers include canned beans, jarred olives, artichokes and peppers, crackers, Chex mix, dry pasta, jarred sauce, seltzer, and even baking mixes.
Should you serve food at a birthday party?
If you're throwing a party at a mealtime, you should serve food. It's as simple as that. Most people nowadays expect you to serve some sort of lunch or dinner food before the dessert.
What are good finger foods to buy?
Quiches Miniatures
Sweet and Sour Dipping Sauce + Mini Egg Rolls
Soy Sauce + Pots tickers
Taquitos or mini empanadas with salsa
Wings from Buffalo
Meatballs + BBQ Sauce from Frozen
Charcuterie Platter with Cheese & Crackers or Pepperoni/Salami Platter with Cheese & Crackers
Jalapenos Stuffed
How long should a birthday party last for adults?
This is entirely dependent on the nature of the event. Four hours is usually sufficient for adult birthday parties and nighttime events. Weddings, bat and bar mitzvahs, and sweet sixteens typically last at least four hours but can last much longer.
What is considered a finger food?
Finger foods are small, individual portions of food eaten with one's hands. They are frequently served at social gatherings. The ideal finger food does not make a mess (i.e. no crumbs, drips, or any other kind of mess), but this criterion is frequently overlooked in order to include foods like tacos.