25 Celery Appetizers Ideas (Simple and Easy!)
★★★★★ 5 from 2 reviews
Do you want some Healthy Celery Appetizers Ideas?
Okay, alright. I understand what you're thinking. Celery? Really? Does anyone eat celery sticks as an appetizer unless absolutely necessary? I hear you, but consider the bright side for a moment.
Celery's redeeming quality is that it is low in calories. And a fantastic crunch. Don't overlook the crunch! Who said celery was boring in the first place? We are going to debunk that myth right now!
Who's on board with me? Or, at the very least, willing to give it a shot? I am confident that at least one of the celery appetizers recipes listed below will appeal to you!
CELERY SNACKS KETO
This Everything Bagel Celery Keto snack is the ideal low-carb snack. Fresh celery combined with cream cheese and Everything Bagel Seasoning makes for a delicious snack! This tasty low carb and keto snack can be made in less than 5 minutes!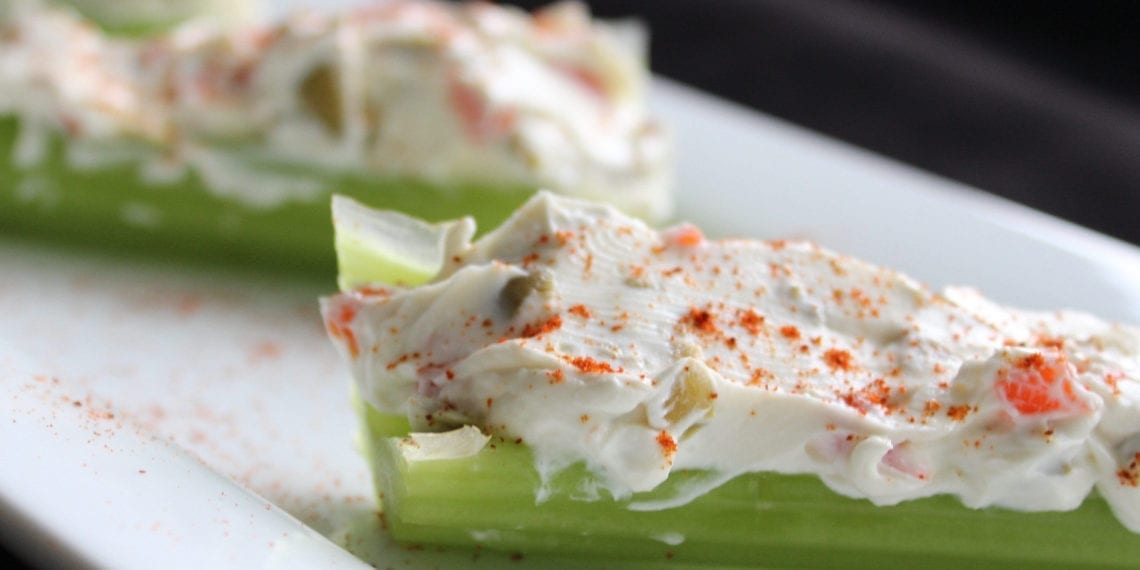 What I like best about this recipe is that it transports me to my childhood. And, now that I have a child, I can live vicariously through him while eating these delectable variations on stuffed celery.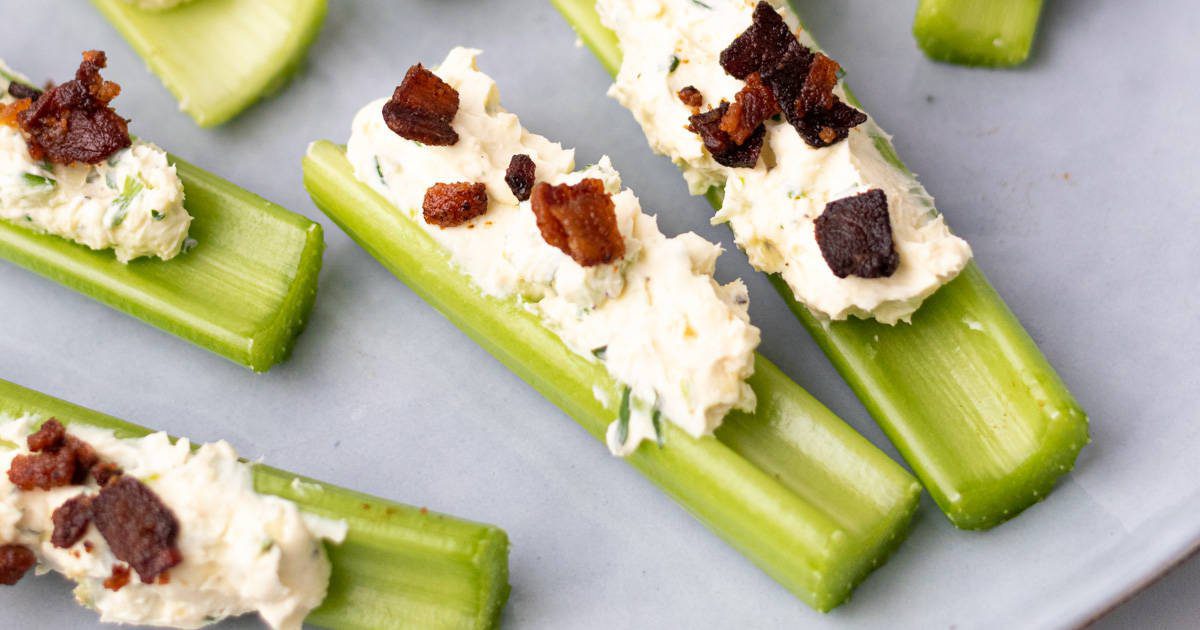 These low-carb stuffed celery stalks are ready in minutes and make the ideal crunchy summer appetizers or snacks. Stuffed celery is an excellent keto snack! The combination of crunchy celery and creamy filling is simply divine.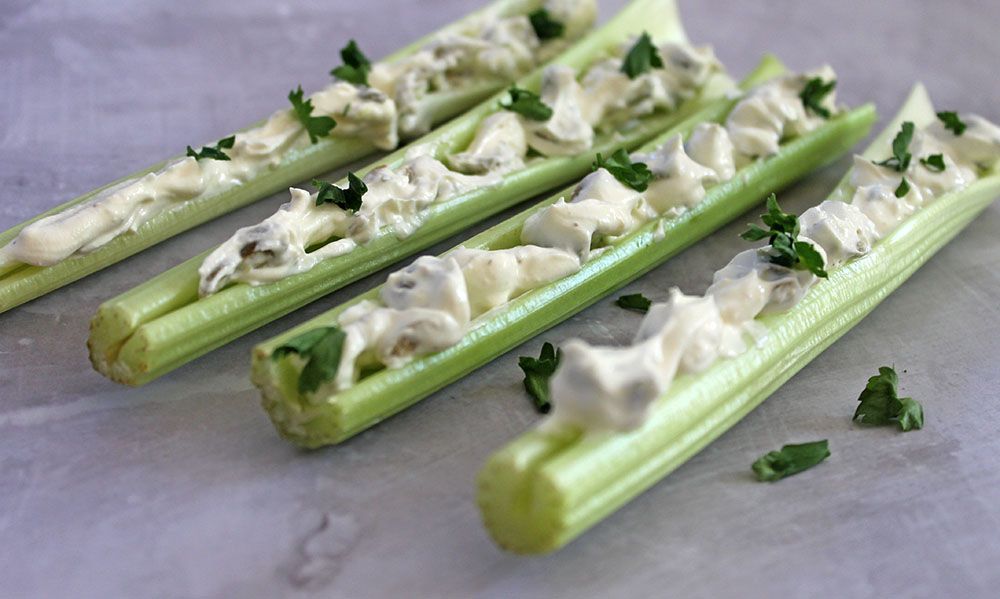 These celery sticks are stuffed with a creamy and tangy cream cheese dip that's bursting with olives, capers, and zesty lemon. This is a great snack in between meals or as a simple appetizer.
Alternative Video: Easy Keto Celery Recipes
Suggested Posts:
CELERY SNACKS FOR TODDLERS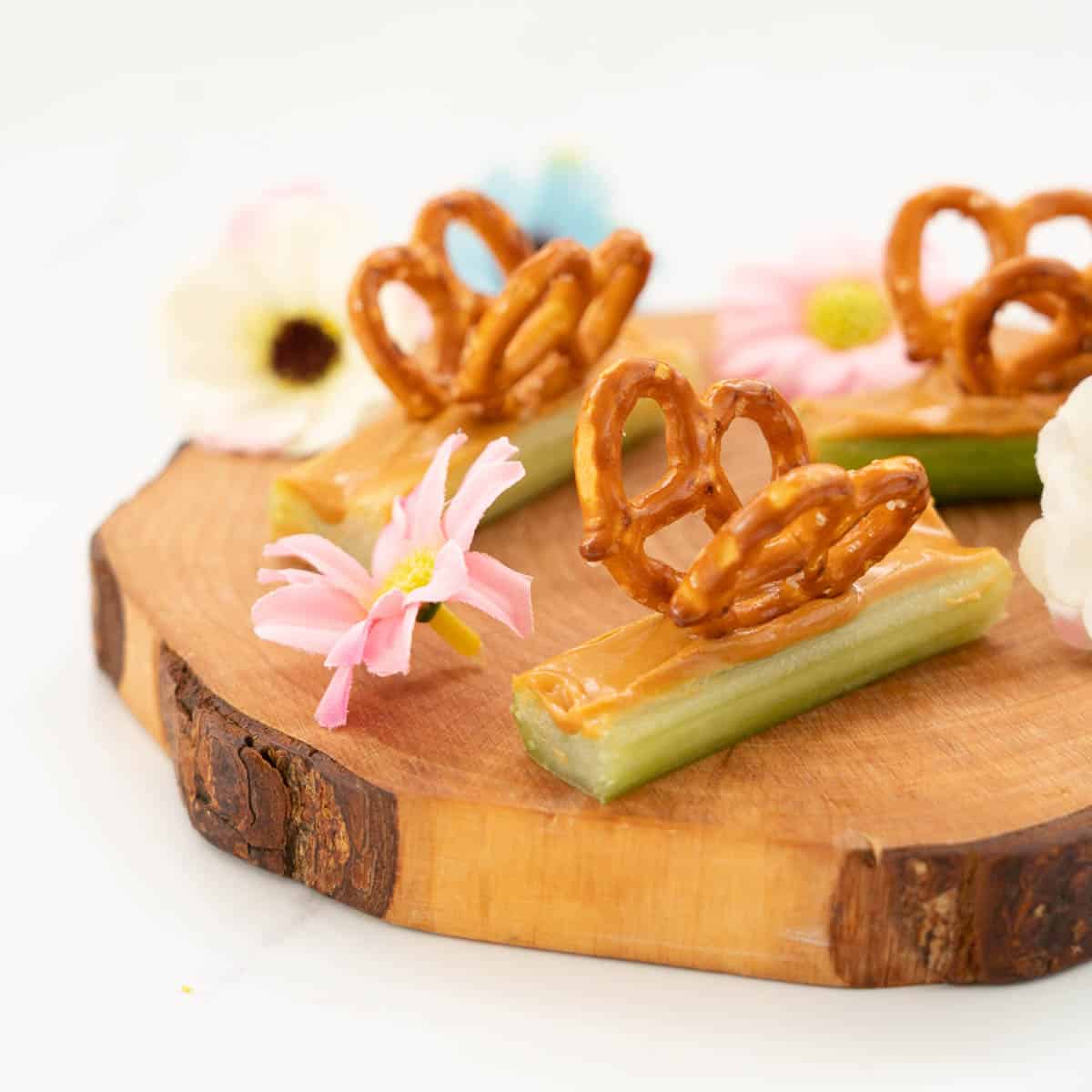 Because celery and peanut butter are such a great snack combination, I decided to up the ante by transforming my celery and peanut butter snacks into butterflies.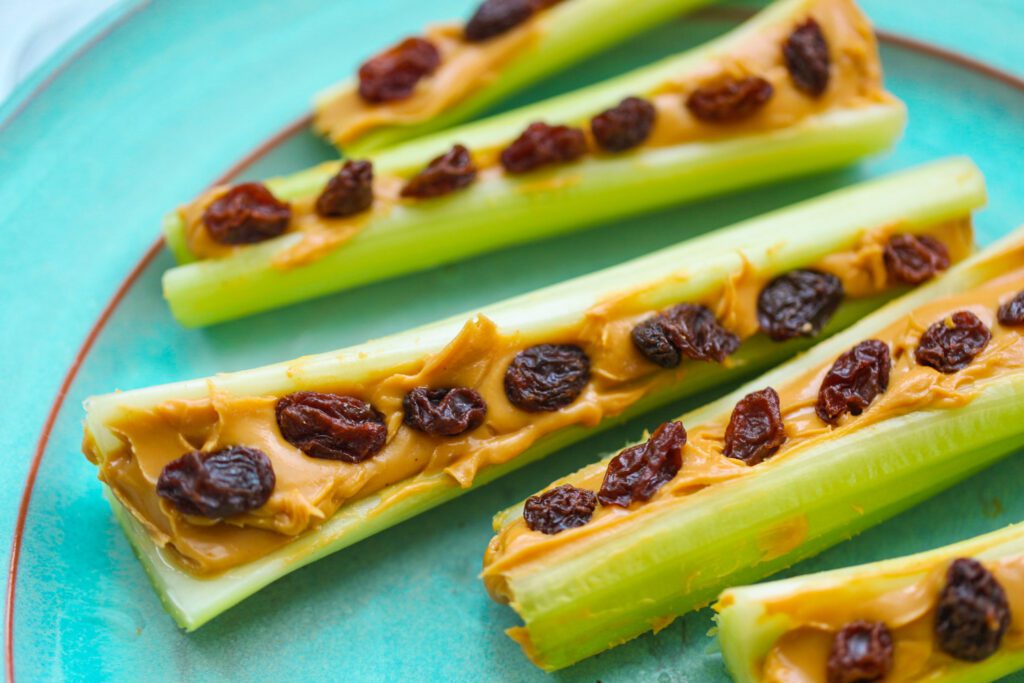 In my opinion, a snack that contains both vegetables and protein is a winning combination, and these Ants on a Log tick both boxes. Not only is the snack nutritious, but it is also enjoyable and a great way to get kids involved in food preparation.
Rudolph Celery is the ideal holiday snack for children! Fast, simple, and festive! It only takes a few minutes to make this simple veggie-based snack! Making these Rudolph treats is not only enjoyable to eat, but also enjoyable to make!
Looking for a creepy crawly snack for Halloween or just to be creepy crawly? With a silly twist, this idea is similar to the classic peanut butter and celery snack "Ants On A Log." This is a great Halloween snack for a party, but it's also fun to surprise the kids after school or in their lunchbox with a treat.
This Rudolph celery and peanut butter reindeer snack is a festive and healthy Christmas snack. These reindeer peanut butter snacks are perfect for after school or in between meals. They're also ideal for school parties and other kid-friendly holiday gatherings.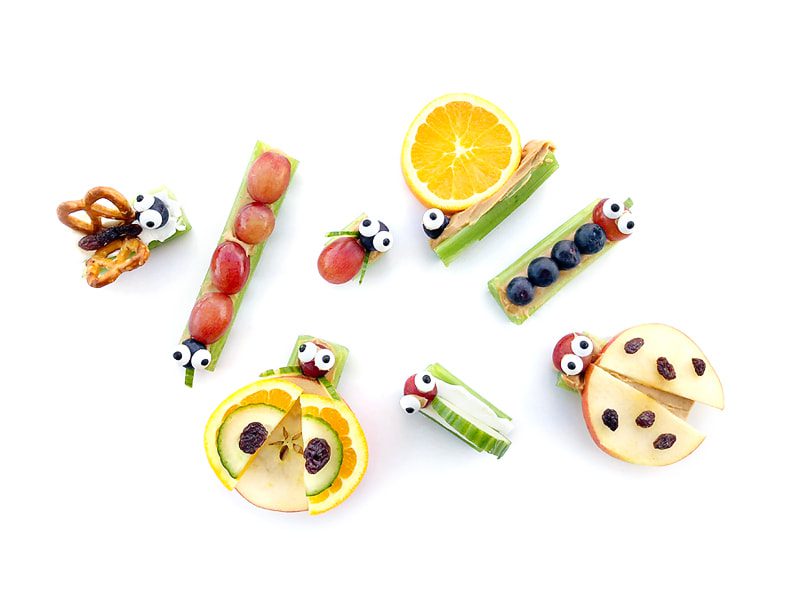 Healthy fruit and vegetable bug snacks will bring out your child's inner artist! These adorable little bugs are a fun and simple recipe for kids. This dish is gluten-free, vegan, and low in sodium.
HEALTHY CELERY SNACKS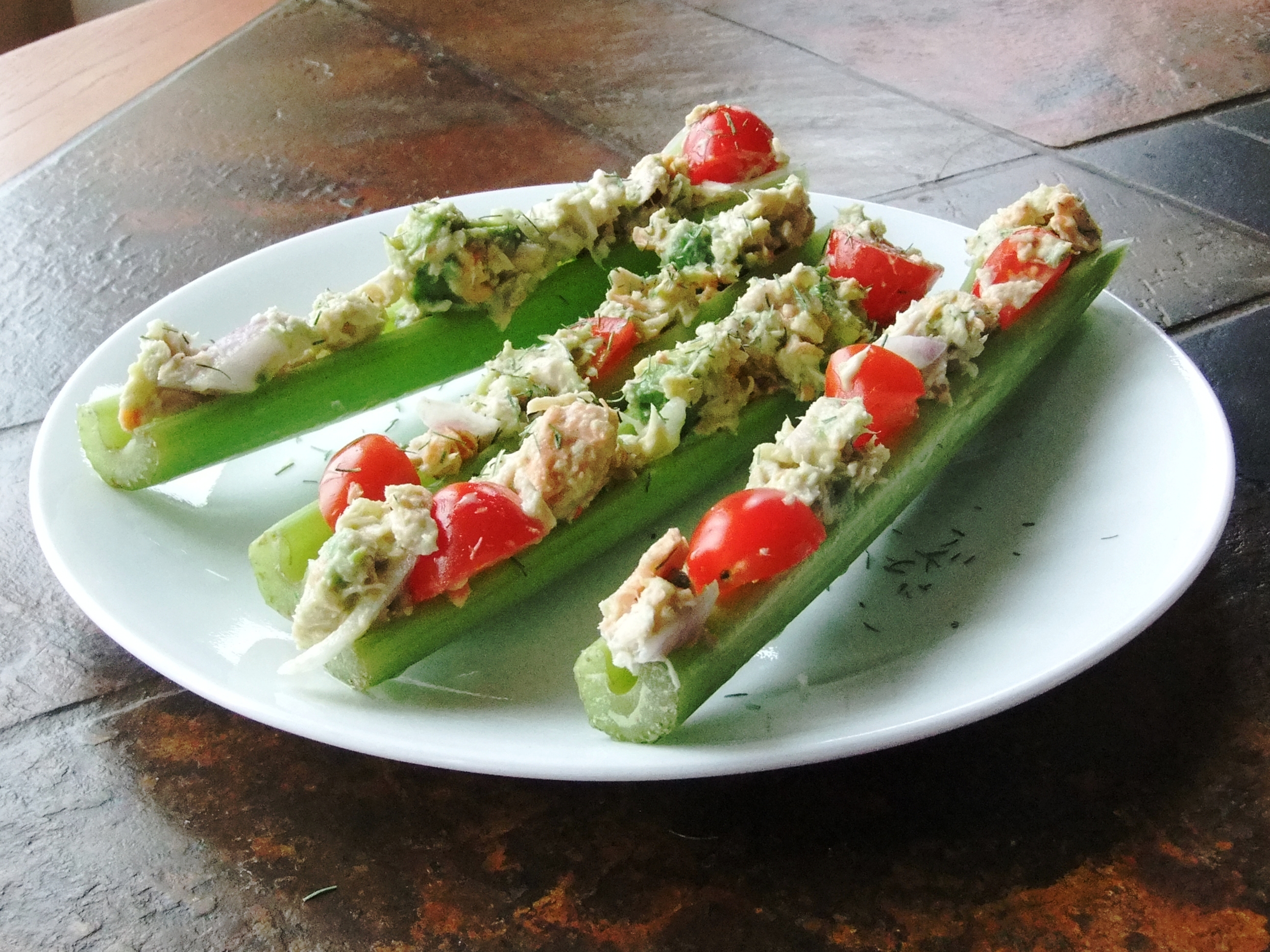 These tuna salad celery sticks are creamy, crunchy, and filled with delicious albacore tuna, making them a great healthy snack or lunch for any day.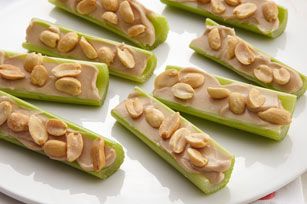 Imagine ants on a log, but better. We topped celery sticks with brown sugar-sweetened Neufchatel cheese and peanuts. Inspired? We believe so.
Buffalo Chicken Celery Bites, stuffed with a light buffalo chicken salad and topped with ranch or blue cheese, are the ideal healthy appetizer or snack, containing less than 100 calories per bite.
FUN CELERY SNACKS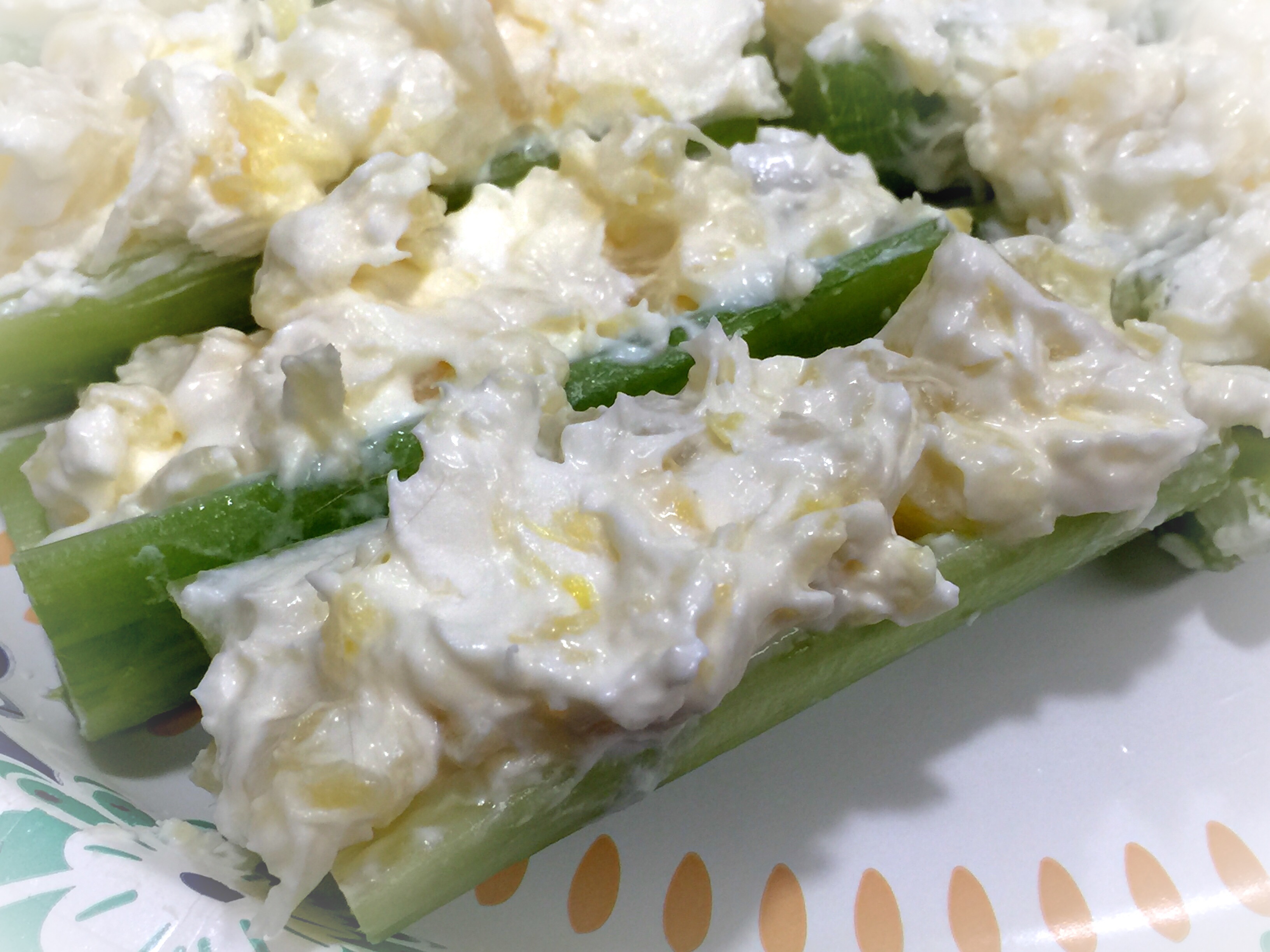 Here's an idea for a celery filling that would be ideal as an appetizer! Cream cheese filling and crushed pineapple chunks, both crushed and cut smaller, are two ingredients you might never think to combine.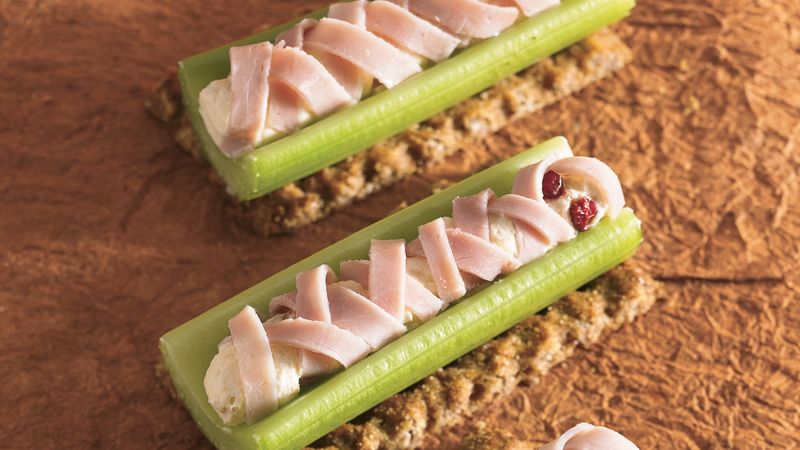 Halloween is all about candy, and every parent tries to fill their children's bellies with nutritious foods before the inevitable sugar crash! These adorable celery appetizers are ideal for all of your October gatherings! Their cuteness will win over even the most picky eaters!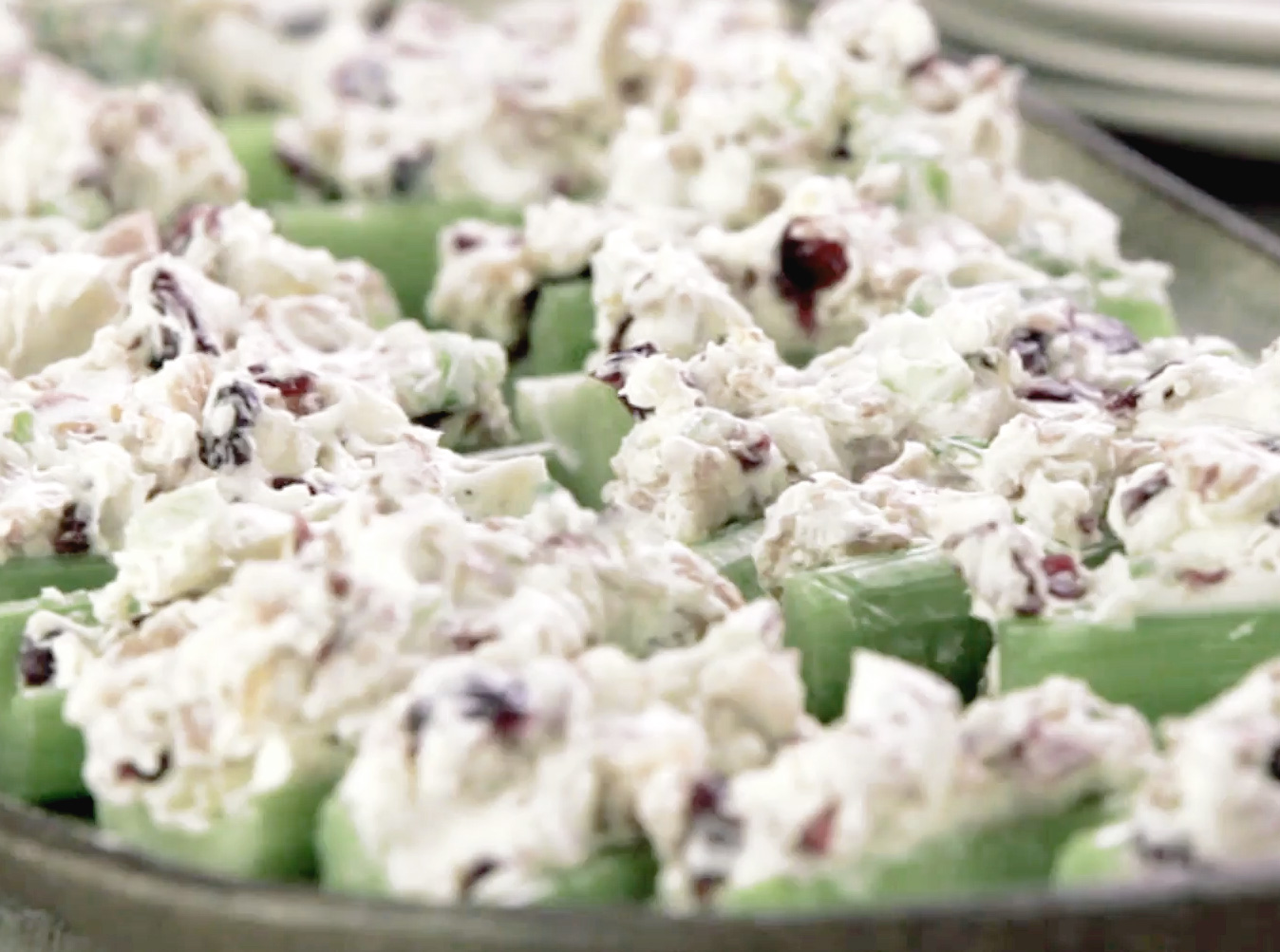 This celery stalk appetizer combines salty bacon and sweet craisins for a delectable snack. It's best if you can do the mixing an hour ahead of time so the flavors of garlic, onion, and bacon can combine before stuffing the celery!
VEGETARIAN STUFFED CELERY
This stuffed celery idea is best described as delightful! Bacon slivers? Please accept my thanks. Do we risk it? That's all right! What about some mustard and lemon zest? This is going to be fantastic! The Espelette pepper called for may just add that extra something to elevate this celery appetizer to new heights!
This celery filling idea includes crab meat, red onion, black pepper (to taste), and a splash of lemon juice for a zesty hearty crunch, with a shake of paprika on top to look fancy!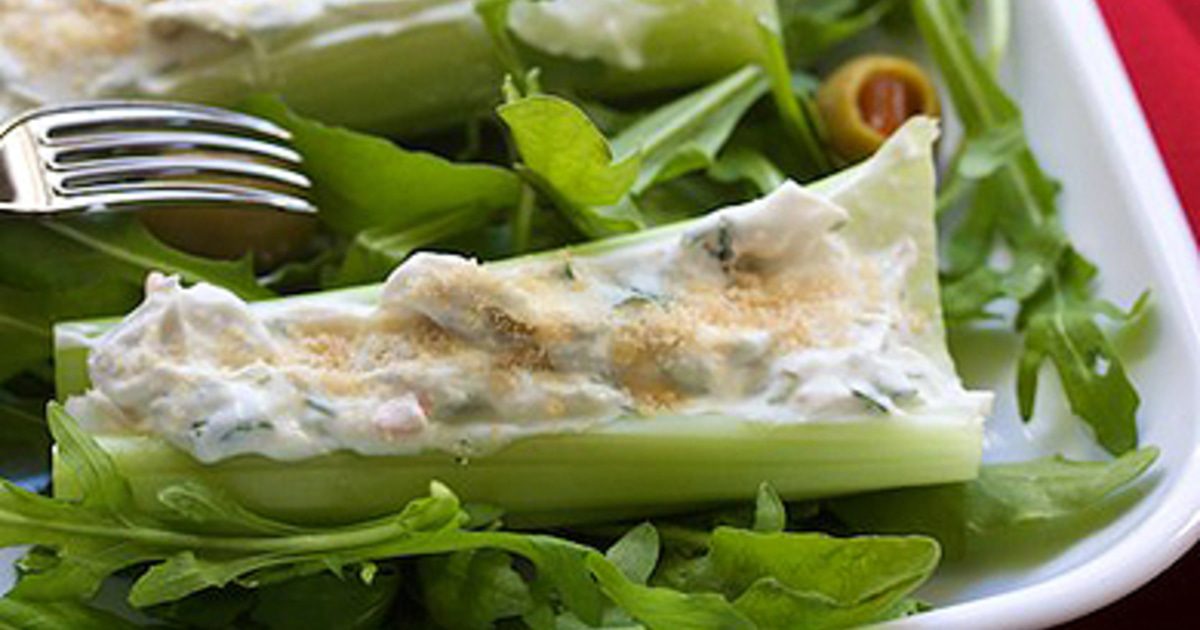 These stuffed vegetables, served on a pretty platter of evergreen arugula, will please every guest at your Thanksgiving table.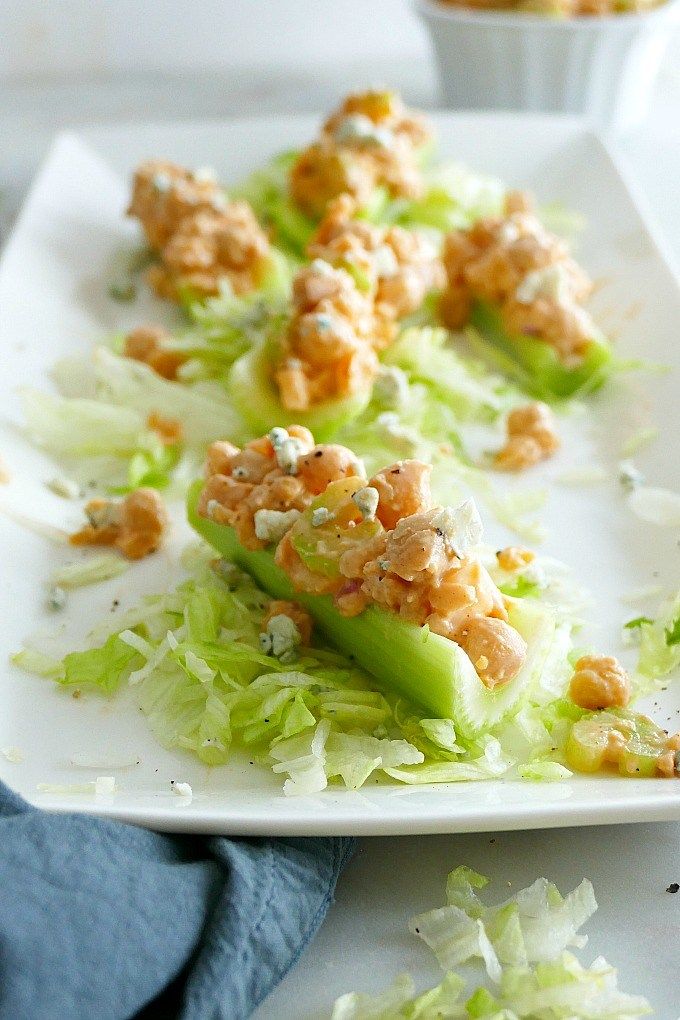 Spicy Buffalo Chickpea Salad Celery Sticks are the ideal game-day finger food! They're flavorful and only take 15 minutes to make.
CELERY SNACKS FOR WEIGHT LOSS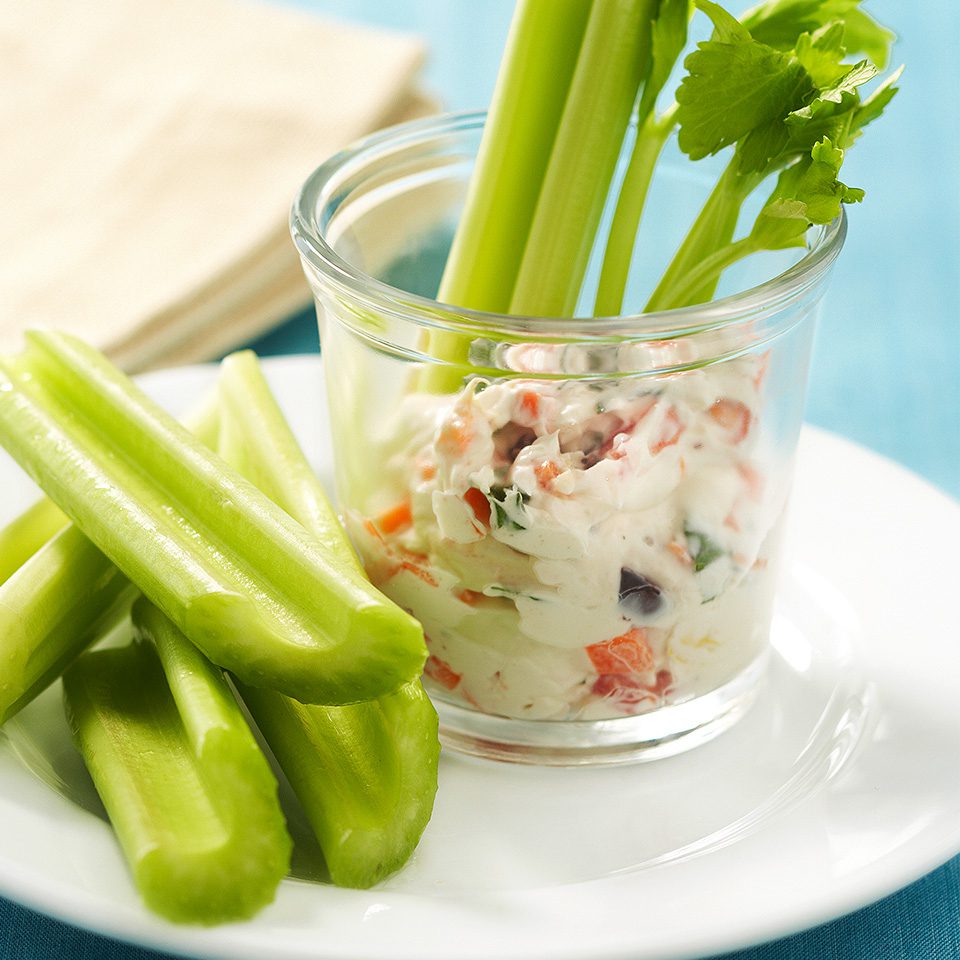 This healthy snack has potassium, protein, and fiber, all for less than 120 calories. Definitely yummy and super healthy!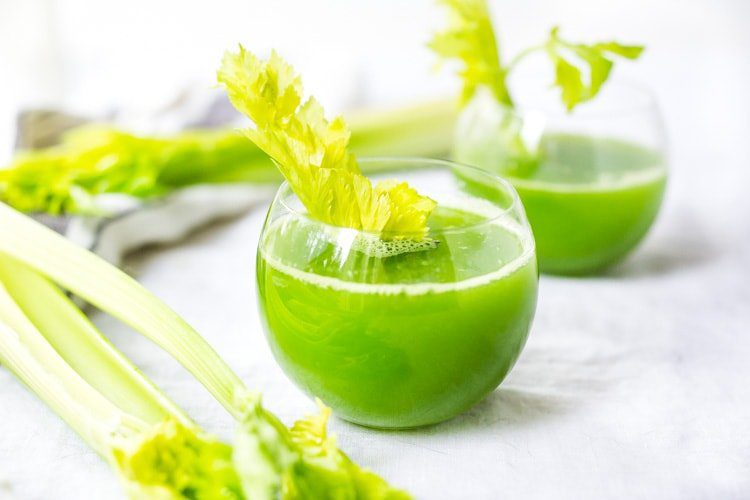 Celery can supply the necessary dietary fiber bulk for low calorie weight loss programs. To reap the full benefits of its fibers and minerals, including deliciously pleasant and revitalizing celery juice in your regular diet. Because celery is high in potassium and vitamins but has a bland taste and no appealing appeal, this juice recipe adds a sweeter touch to boost its palatability.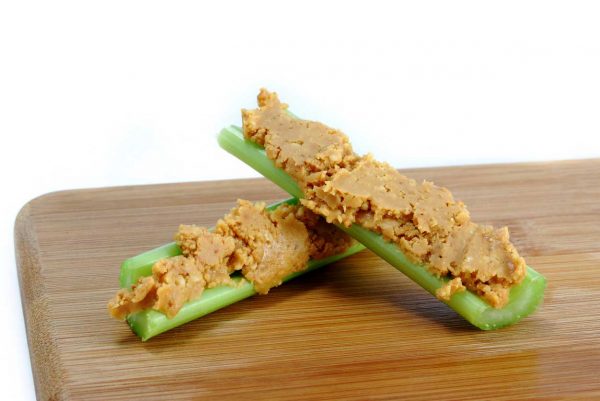 Simple and quick snacks are essential on a low carb diet in order to stay full and on track. This recipe is an oldie but a goodie. Perfect for including into any food plan.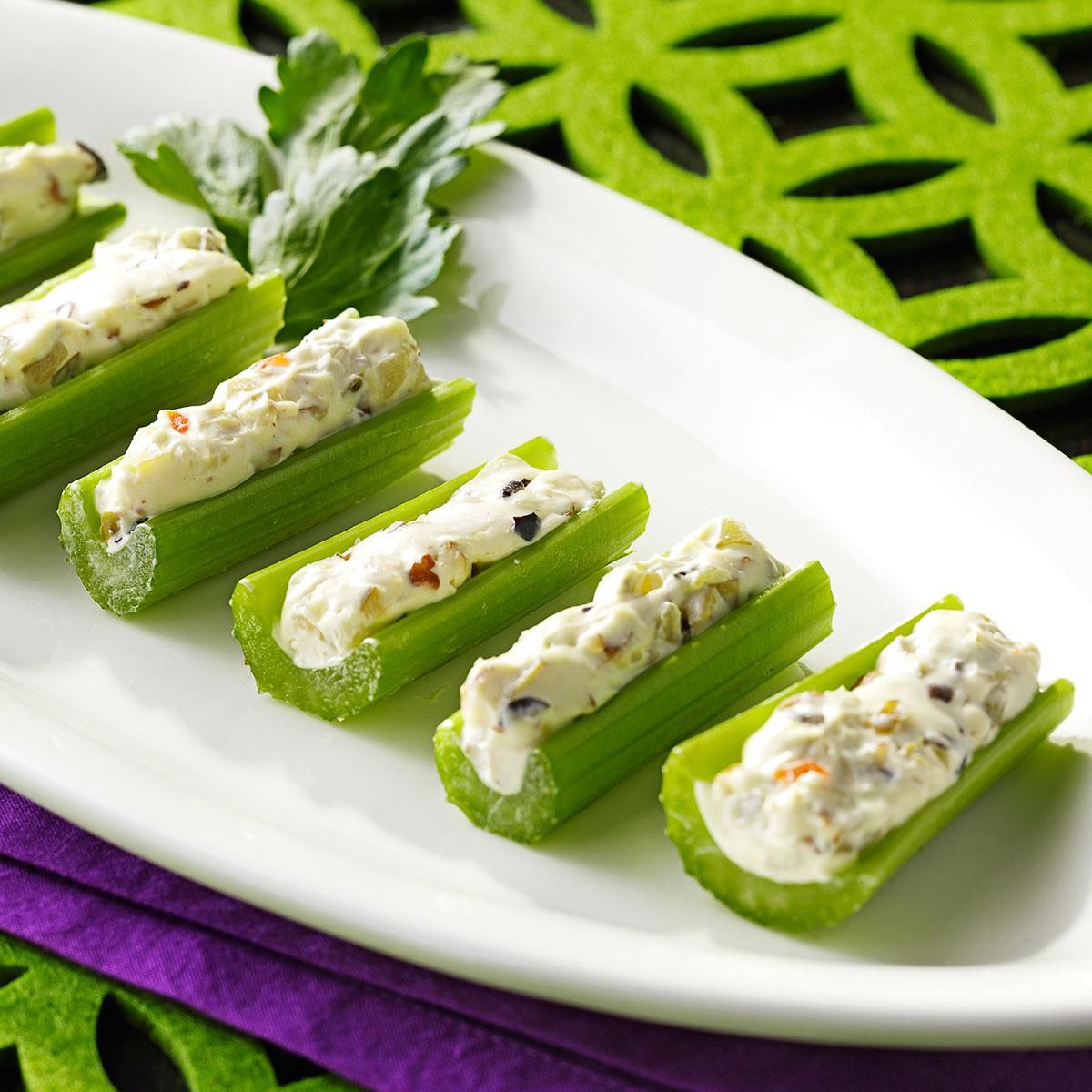 Celery is either loved or despised by the majority of humans. It's something I enjoy! I used to eat celery as a snack when I was a youngster. I used to eat celery and peanut butter every day. It used to be one of my favorite after-school snacks.
Print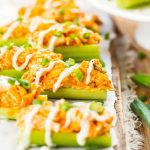 Celery Appetizers Ideas (Buffalo Chicken Celery Sticks)
---
Author:

Prep Time:

5 minutes

Cook Time:

5 minutes

Total Time:

10 minutes

Yield:

6

servings

1

x
Description
Buffalo Chicken Celery Bites, packed with a light buffalo chicken salad and topped with ranch or blue cheese, are the ideal healthy appetizer or snack, with less than 100 calories per bite.
---
2 cups

 

cooked boneless and skinless chicken breast, shredded

1 tsp

. 

garlic powder

1 tsp

. 

onion powder

1/2 tsp

. 

black pepper

1/4 cup

 

nonfat Greek yogurt (or mayo or cream cheese)

1/4 cup

 

buffalo sauce

8

 

stalks celery
---
Instructions
Combine the chicken, garlic powder, onion powder, black pepper, Greek yogurt, mayonnaise, or cream cheese, and buffalo sauce in a mixing bowl. You may also use a combination of Greek yogurt and mayo or cream cheese for a richer but still light flavor.
Make thirds of the celery ribs. Make a stuffing with buffalo chicken. Serve with blue cheese or ranch dressing on top.
Notes
The Nutritional Values presented are simply estimations and may vary depending on the method of preparation.
Category:

Appetizer

Method:

None

Cuisine:

American
Nutrition
Serving Size:

6 servings

Calories:

80kcal

Sugar:

1g

Sodium:

92mg

Fat:

1g

Saturated Fat:
Unsaturated Fat:
Trans Fat:
Carbohydrates:

3g

Fiber:

1g

Protein:

13g

Cholesterol:

39mg
Keywords: celery appetizers, celery snacks, buffalo chicken celery bites recipes, easy buffalo chicken celery bites, celery bites
Frequently Asked Questions
What can I put in celery sticks?
Stuff celery with peanut butter and top with raisins or cranberries. This combination is high in protein and fiber, and it also contains a small amount of potassium. Fill celery sticks with homemade tuna, crab, or chicken salad to make the vegetable even more appealing.
What is good to dip celery in?
Dip celery stalks in a variety of sauces, such as peanut butter, hummus, cheese sauce, salad dressing, and yogurt, to eat.
What snacks can I make with celery?
Cut the celery into small snacking sticks and arrange them on a plate, curve side up. Spread cream cheese on your slices alone, or combine cream cheese and jam to make strawberry cream cheese spread. On the remaining sticks, spread peanut butter.
Is celery and cream cheese a good snack?
Crisp celery stuffed with cream cheese and raisins is a favorite among children, but its high carbohydrate and protein content elevates it to the level of an adult snack. It contains 6% of the daily value of calcium, potassium, vitamin B-6, and folate, as well as vitamins A and K.
Does celery aid in the loss of abdominal fat?
Celery consumes and digests more calories than it contains, thus yes, celery burns fat. This celery juice weight loss recipe contains about 50 calories, and it takes more calories to burn them off, thus it can aid in weight loss
Is it healthy to eat celery with peanut butter?
A nutrient-dense snack is celery with peanut butter. Celery and peanut butter are both low-processed, nutrient-dense foods. As a result, combining the two yields a fiber and protein-rich snack. It also contains niacin, manganese, copper, magnesium, and heart-healthy fats ( 1 , 2 ).
Is it true that celery makes you poop?
The insoluble fiber content of celery also aids in the prevention and treatment of constipation. One cup of celery includes 10% of the fiber an average adult need each day, and insoluble fiber is the type that speeds up the passage of food through the digestive tract and adds volume to your stool.
What benefits does celery have for the female body?
Maintains the health of your kidneys and urine bladder: Celery is antibacterial in nature and can be used to treat bladder abnormalities, kidney problems, and urinary tract infections in women. Celery includes phthalides, flavonoids, and polyacetylenes, all of which are considered cancer-fighting components.
Is it the same as drinking celery?
While eating celery stalks is beneficial, it is not the same as drinking pure celery juice. When celery is juiced, the pulp (fiber) is eliminated, and I feel its healing properties become much more potent, particularly for those suffering from chronic sickness.
Is celery healthy for dogs?
Multiple sources, including the veterinary websites Vetstreet.com and Clinician's Brief, describe celery as a vegetable that is suitable for dogs, and it is frequently recommended as a weight-loss treat. The crunchy veggie may also help to freshen your dog's breath, which is all some dog owners require.