Best 45 Oh-So-Gooey Sandwich Ideas That Will Satisfy Cravings
★★★★★ 5 from 1 reviews
These 45 Easy Sandwich Ideas will take the stress out of mealtime.
We've got everything from traditional, healthy, vegan, and kid-friendly sandwich recipes here. There's something for everyone, whether it's for breakfast, lunch, or dinner!
WHAT ARE THE MOST POPULAR SANDWICH FILLINGS?
We all enjoy sandwiches with a lot of extra goodness! You can up the ante on your sandwich by adding cheese, extra meat, mayonnaise, chicken salad, cranberry, tuna salad, or even vegetables!
SANDWICH IDEAS FOR LUNCH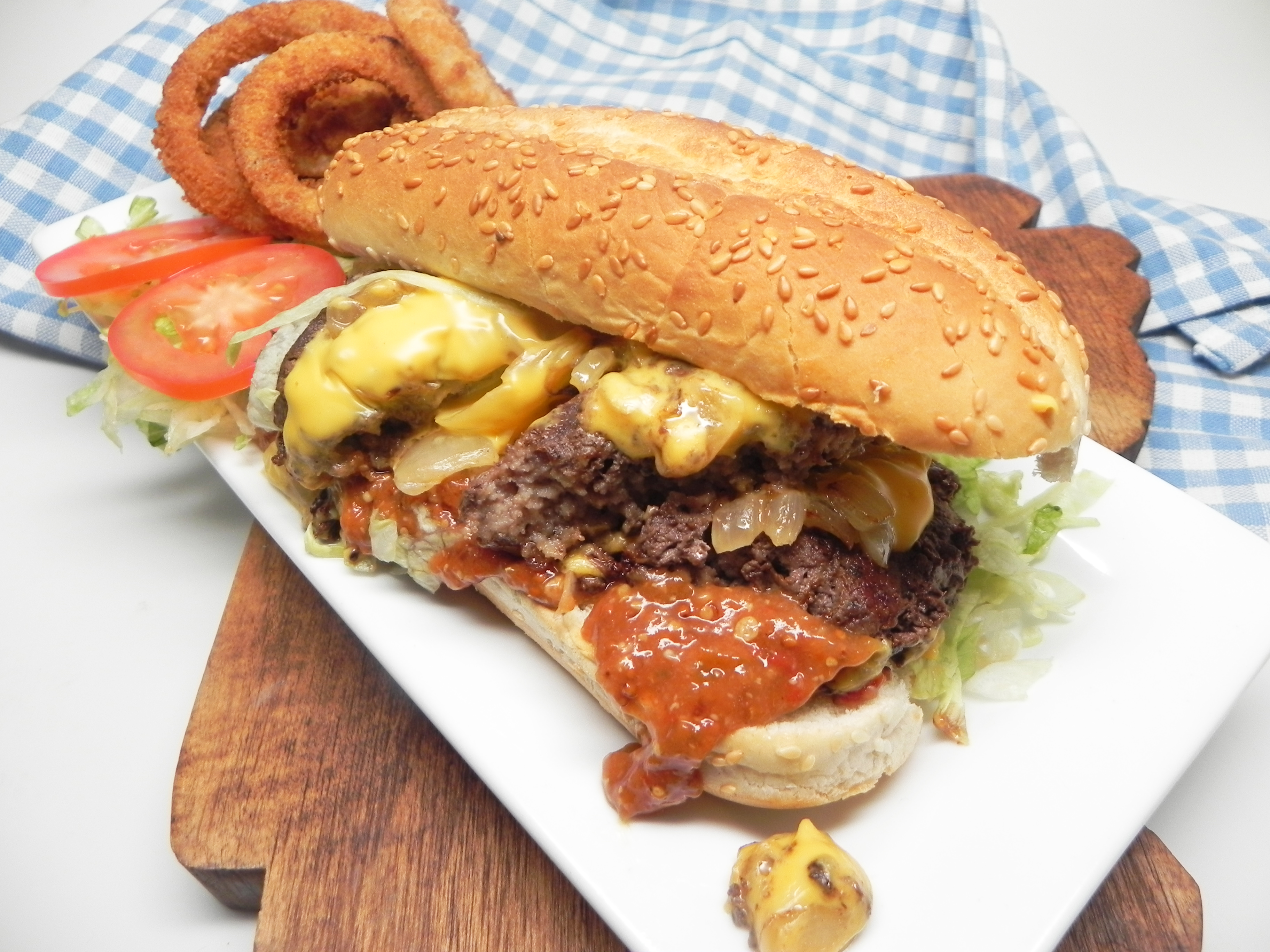 This Chopped Cheese Sandwich, similar to a Philly cheesesteak but possibly even better, combines chopped beef burgers, melted gooey cheese, caramelized onions, tomatoes, and shredded lettuces, all wrapped in a toasted hero roll!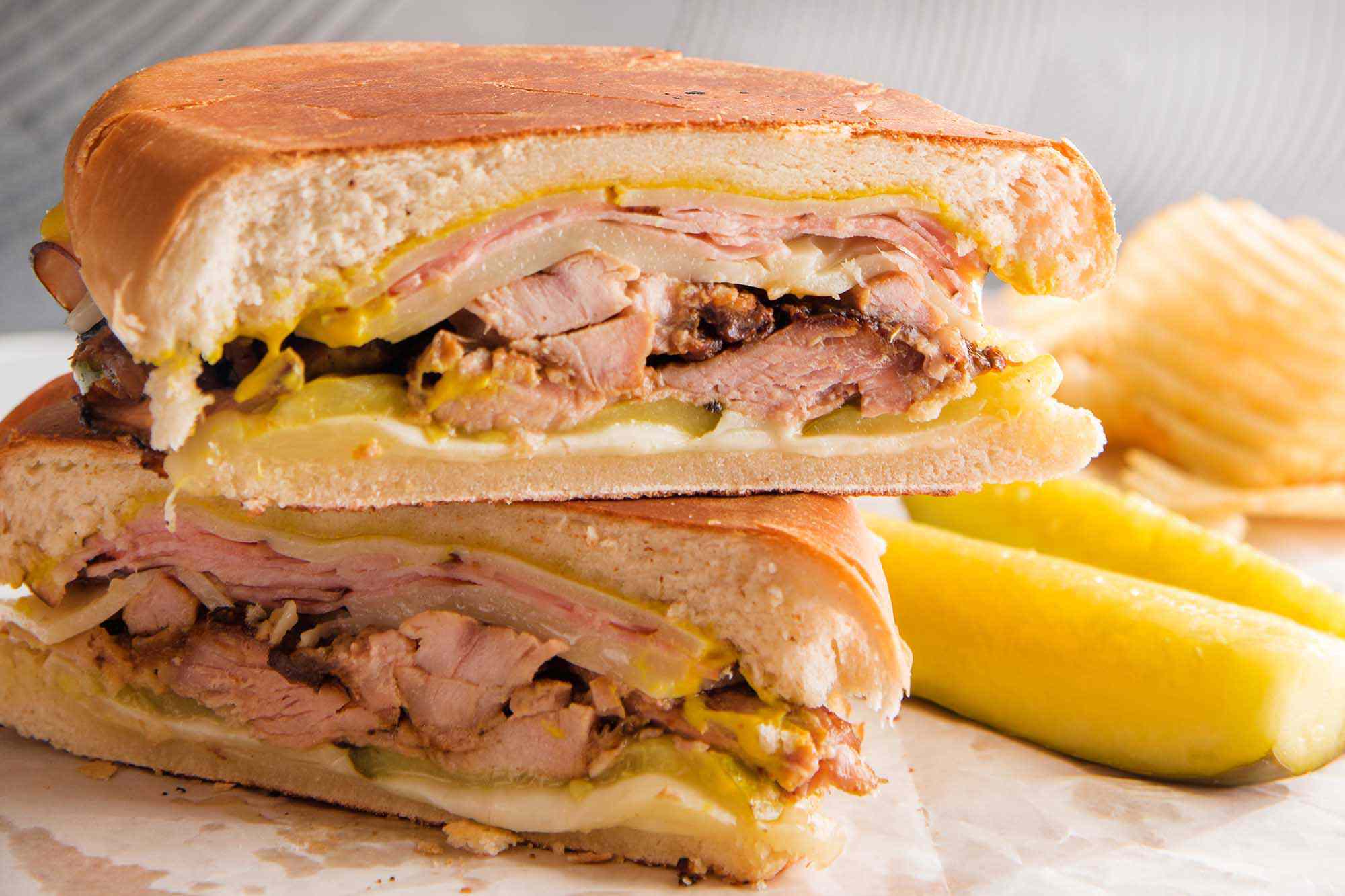 This Cuban Sandwich is ready in 20 minutes and packed with roast pork, salami, ham, cheese, pickles, and yellow mustard. Ideal for lunches or small gatherings.
This sandwich is ooey, gooey, cheesy goodness! The Reuben sandwich is a classic with a twist, perfectly grilled with a lasting crunch!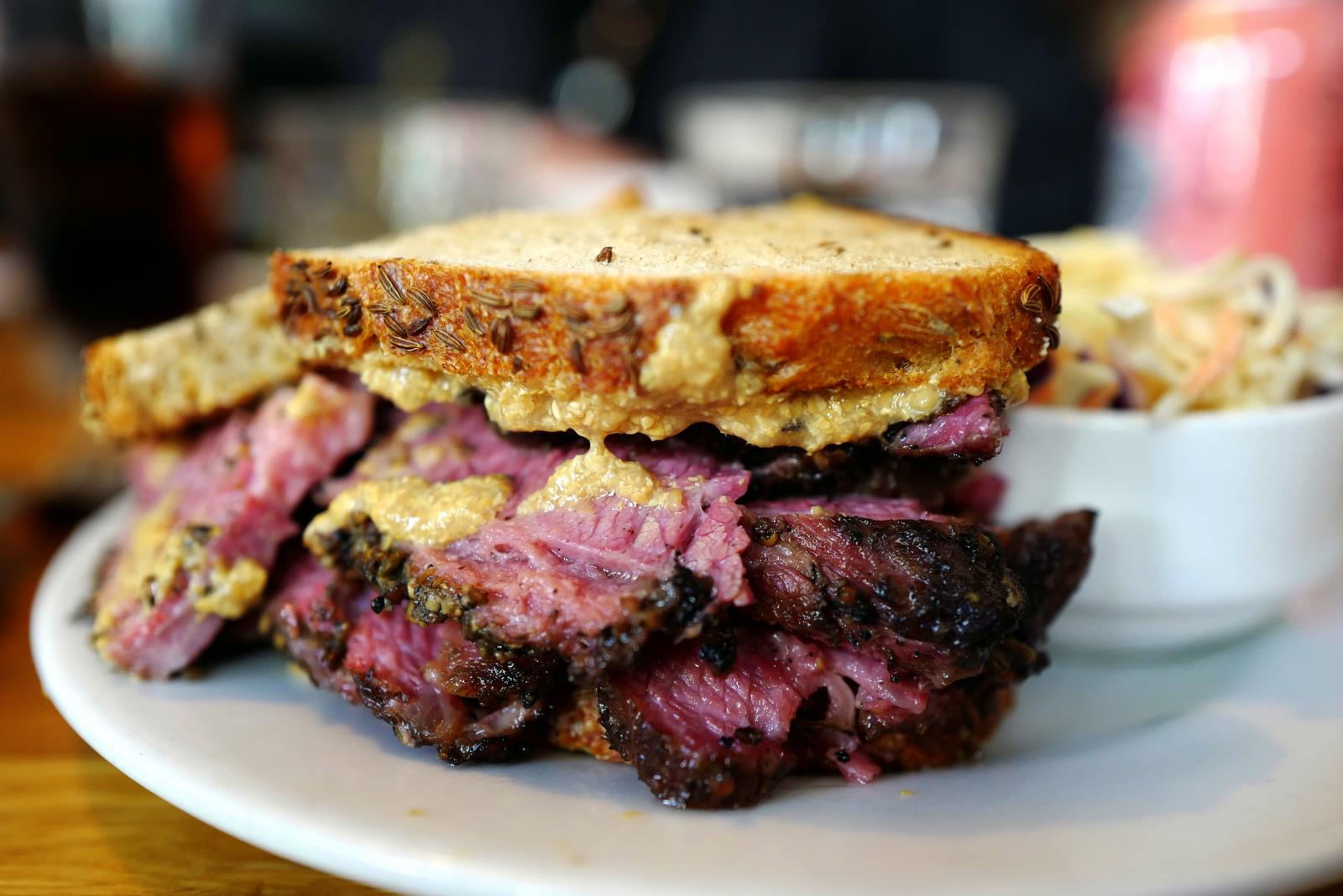 This pastrami sandwich is loaded with pastrami and toasted in a hoagie roll. It's hot, juicy, cheesy, and dipped in a mouthwatering au jus!
Alternative Video: 13 Healthy Sandwich Recipes
Recommended Posts: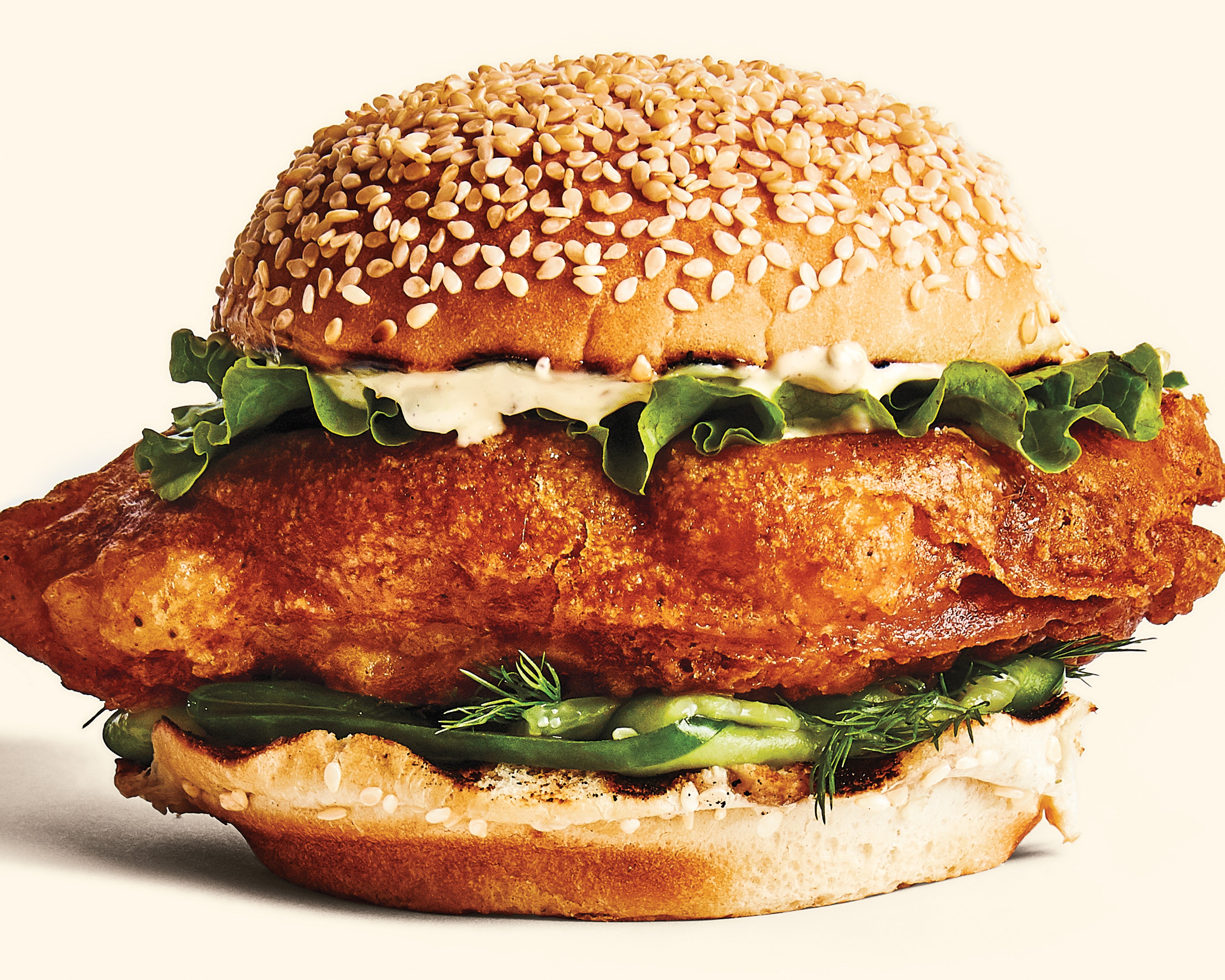 Avoid fast-food drive-thrus!! You're about to make a fish sandwich so good that you'll skip the beachside seafood shack! You'll be able to enjoy a battered cod fillet topped with lettuce, tomato, and tartar sauce and served on a buttered, toasted bun in less than 30 minutes.
This BLT Sandwich is one of my favorite sandwich recipes because of the toasted bread, perfectly cooked bacon, thick slices of tomato, and avocado. This is the best BLT recipe because of the 3-ingredient sandwich sauce!
SANDWICH IDEAS FOR DINNER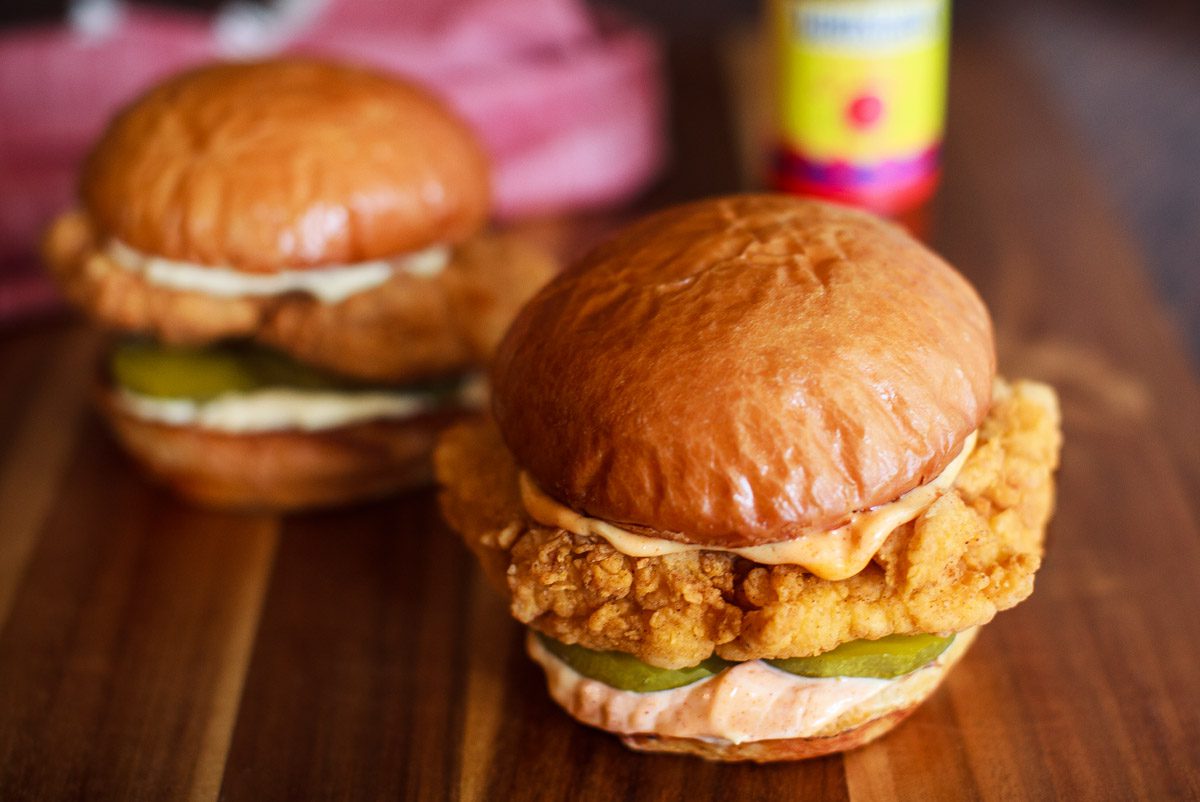 If you've been craving fried chicken sandwiches, this delicious crispy Fried chicken Sandwich is for you. It's crispy on the outside, tender and juicy on the inside, and seasoned to perfection. It's the closest thing to the famous Popeyes chicken sandwich you'll find.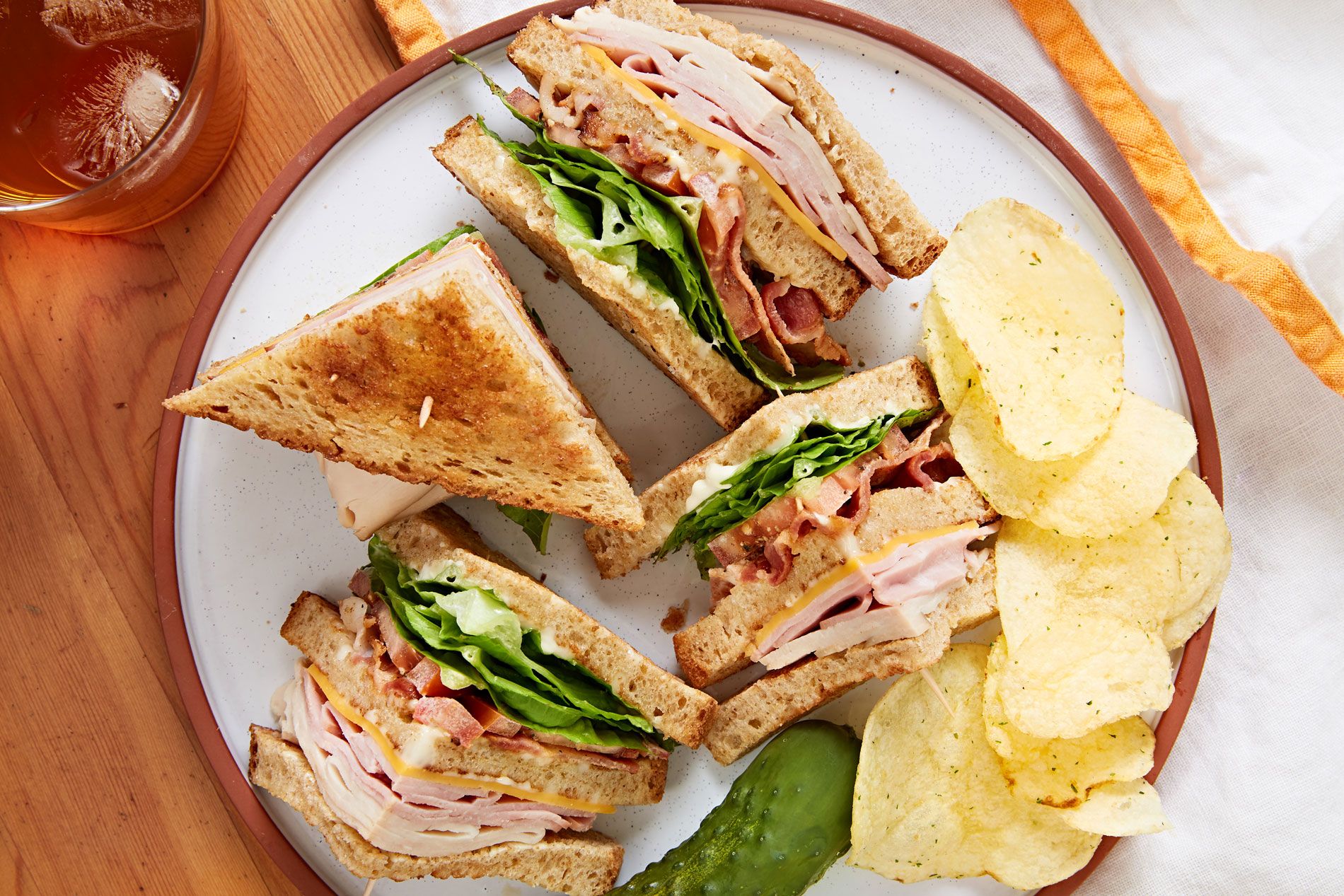 A club sandwich is a delectable deli classic that is simple to make at home. This may become your new summer favorite, perfectly assembled with turkey, ham, bacon, Colby jack cheese, lettuce, tomato, and bacon. Serve with classic potato salad, Greek potato salad, or French fries as a side dish.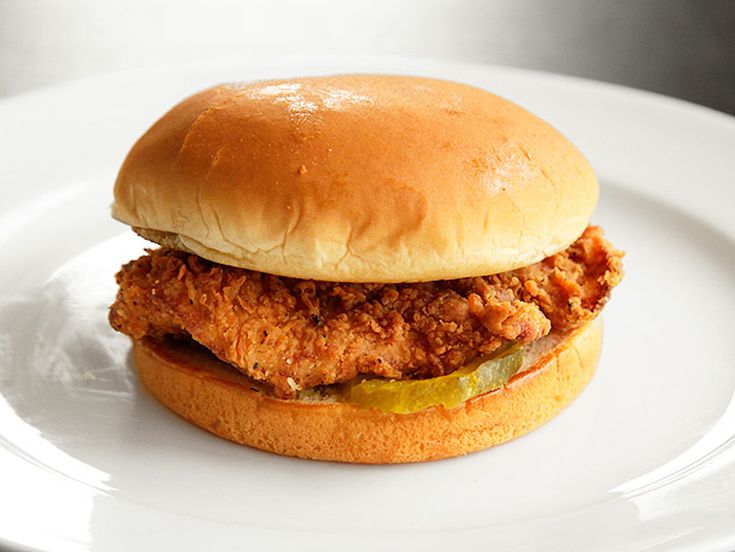 If you're anything like me, you'll enjoy this Chick Fil A Sandwich replica recipe. Here's how to make your own Chick-Fil-A sandwich at home. You'll also find some tips on how to perfectly cook your chicken breasts here!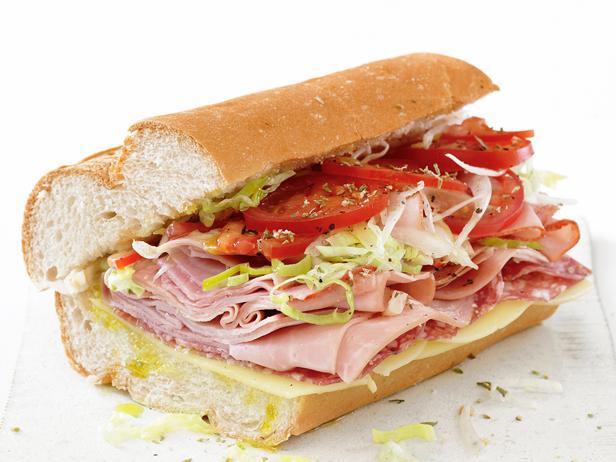 This Italian Sub Sandwich has it all if you're looking for a sandwich that's both meaty and flavorful! The crisp bread is layered with mayo and Italian dressing before being topped with provolone cheese, ham, salami, and mortadella.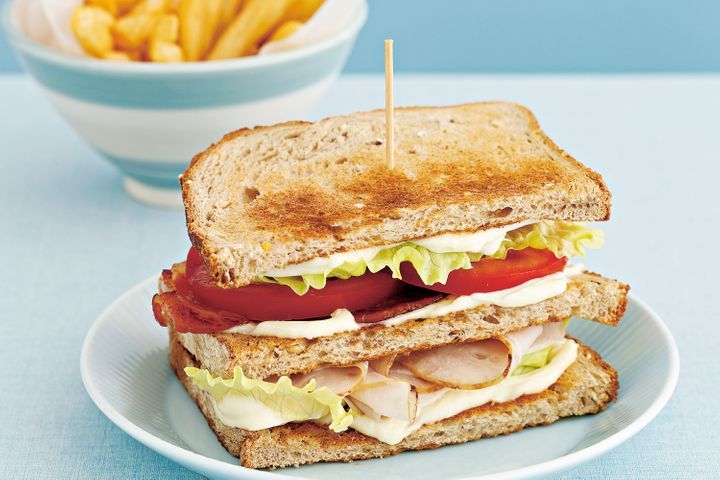 This sandwich has everything: mayo, cranberry sauce, and fresh turkey. It's a great way to use up leftover turkey, and this sandwich goes great with cranberry sauce – every bite tastes like a turkey dinner!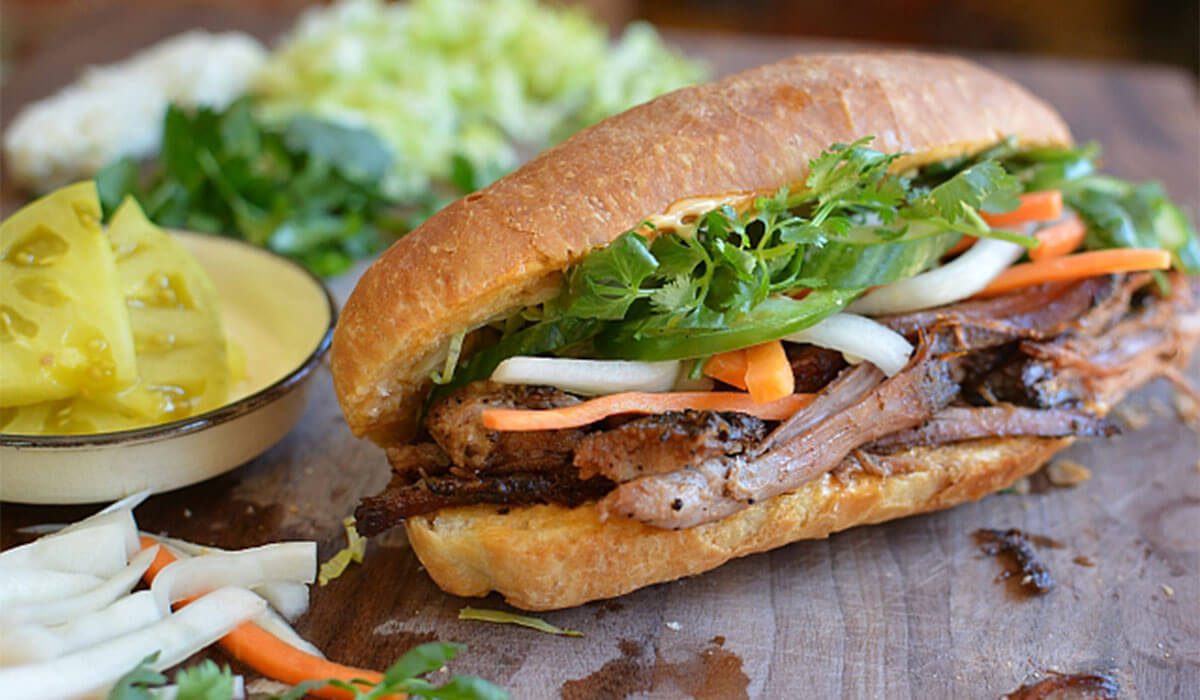 It's very similar to the Banh Mi sandwich! This Vietnamese chicken sandwich is stuffed with tender sliced chicken, pickled carrots and daikon radish, cucumbers, and cilantro, and topped with sliced jalapenos.
LUNCH SANDWICH IDEAS FOR WORK
Bologna is a childhood favorite that can be eaten plain or fried on a sandwich – it truly is one of those old-school sandwiches. Crisp fried bologna, soft white bread, and a touch of mustard!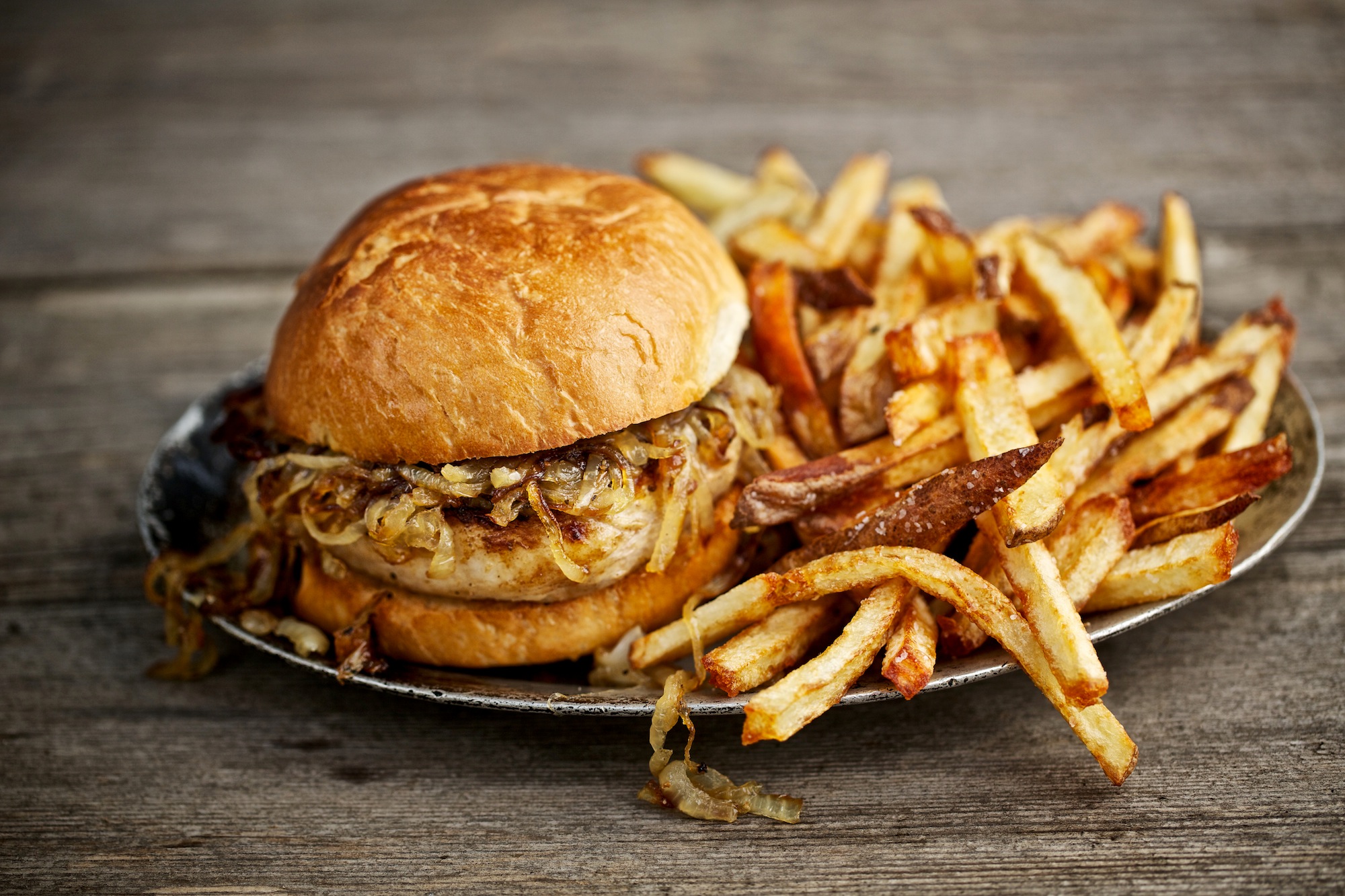 A filling sandwich made with bacon, barbecue sauce, cheese, pork chops, and onions. These sandwiches are the furthest thing from chewy, and you'll love how tender they are!
If you've ever been to a tea party, baby shower, or bridal shower, you've almost certainly had Cucumber Sandwiches! They are unquestionably an excellent addition! They're simple, fresh, and oh-so-delicious, and they're made with only a few ingredients!
SUMMER SANDWICHES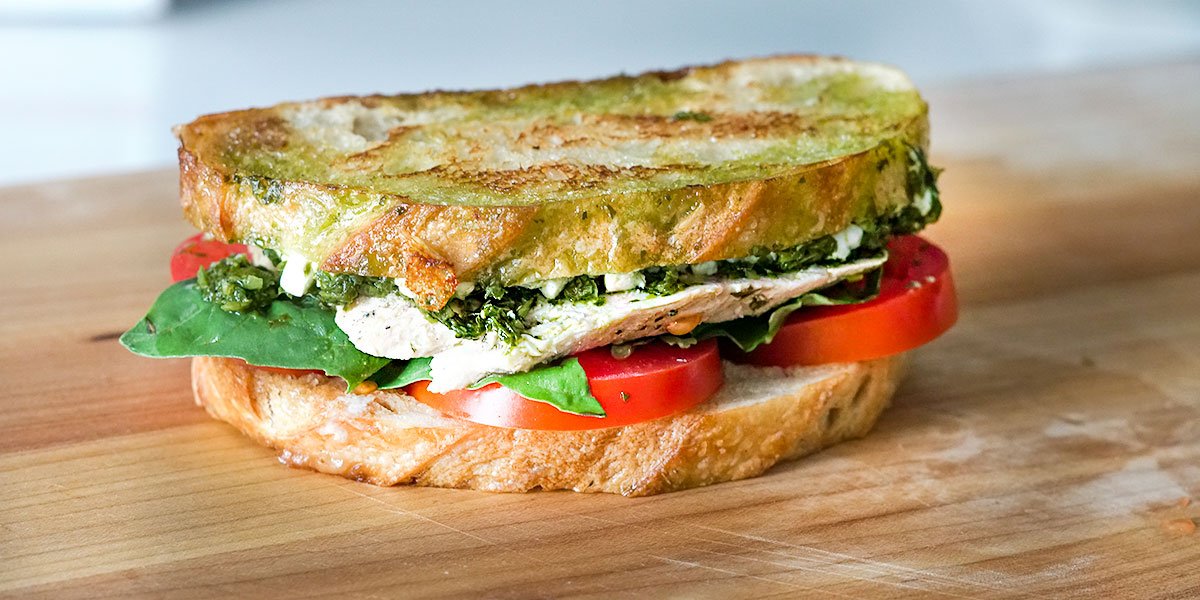 This pesto chicken sandwich will be a hit with you. Toasted sourdough with olive oil and topped with grilled chicken, pesto, Swiss cheese, and fresh tomatoes. A quick and easy dinner for a cozy night in.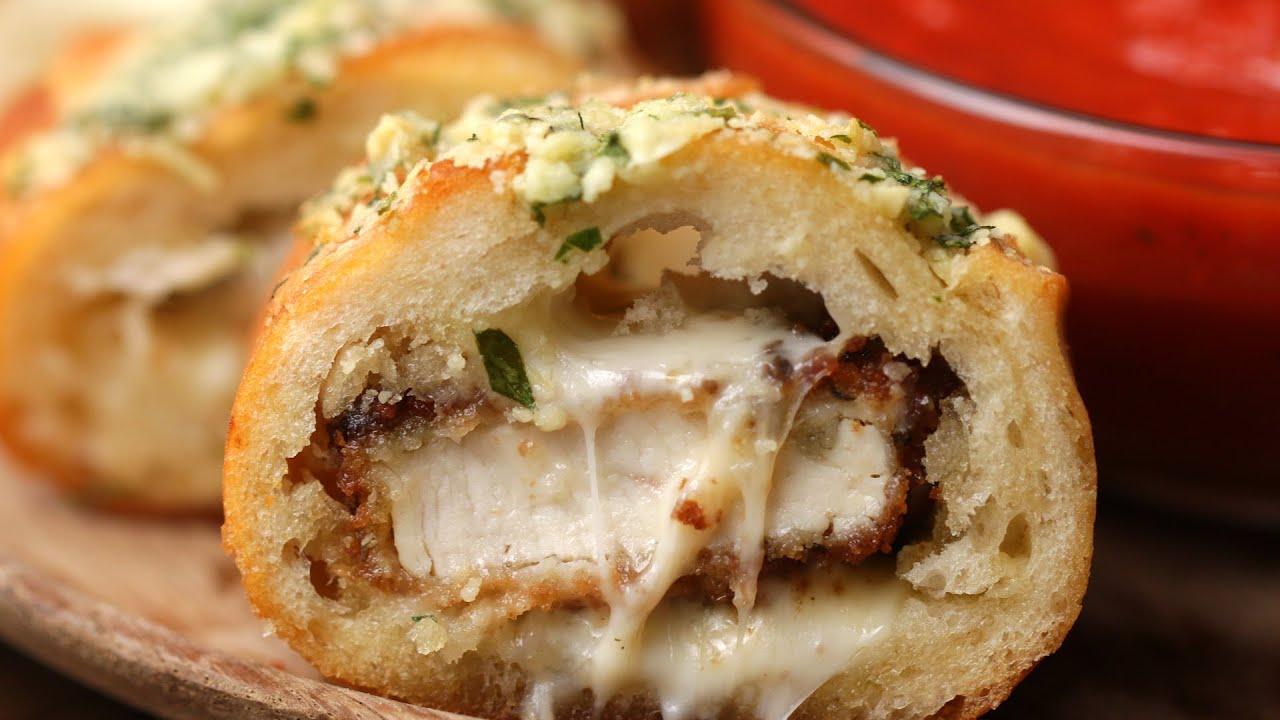 Chicken Stuffed French Bread is a creamy chicken mixture stuffed with ranch dressing, cheese, and green onions. Each bite will be pure bliss, with that warm and creamy inside and light and crispy outside!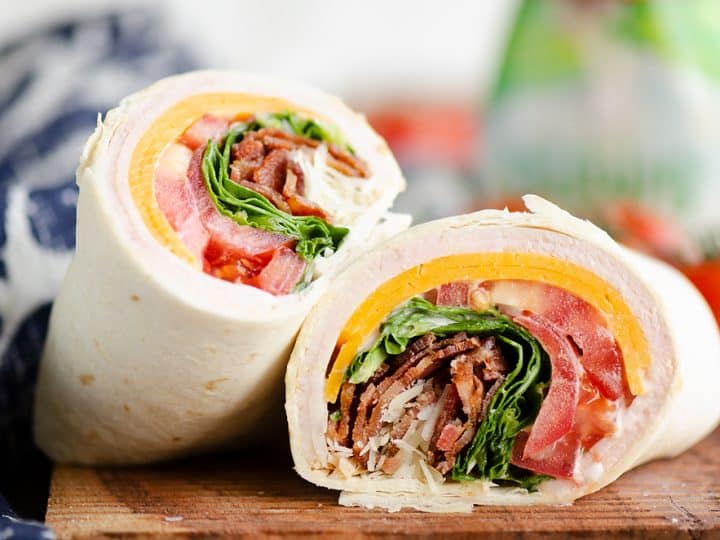 Turkey Ranch Club Wraps are perfect for a quick lunch or dinner! They're stuffed with turkey and bacon and topped with ranch dressing, and they taste like a million dollars!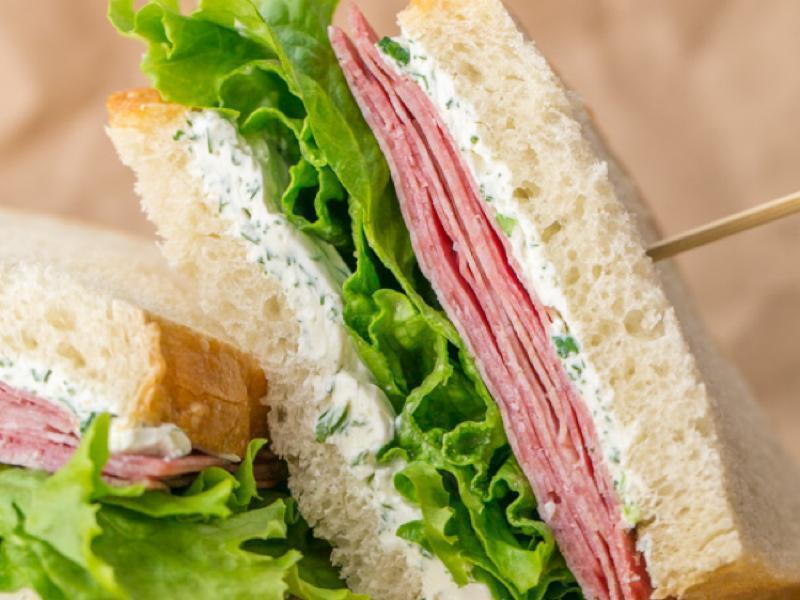 This salami sandwich literally takes 5 minutes to make, but it tastes fancy and is very filling. Because you can make it the night before, it's ideal for a work or school lunch. Because the spread is made of cream cheese, your sandwich will not become soggy.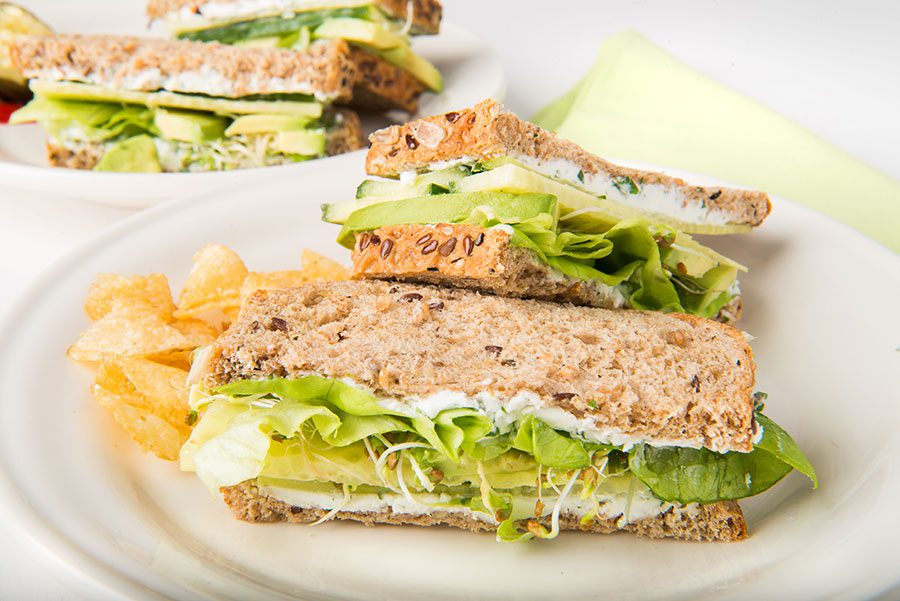 Cucumber and Avocado Sandwich-made with cucumber, avocado, lettuce, sprouts, and herbed goat cheese, this fresh and simple vegetarian sandwich is made with cucumber, avocado, lettuce, sprouts, and herbed goat cheese. It is suitable for both lunch and dinner.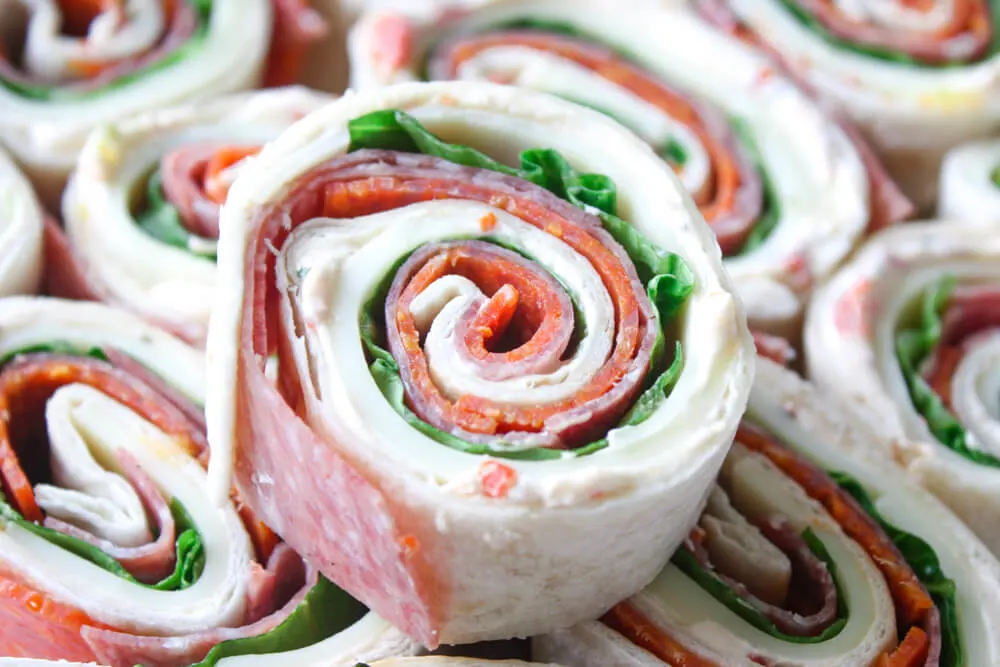 Italian Sandwich Roll-ups – The ideal blend of meats, cheeses, and vegetables. These flavorful roll ups are always a crowd pleaser. I'm warning you now: they'll sell quickly!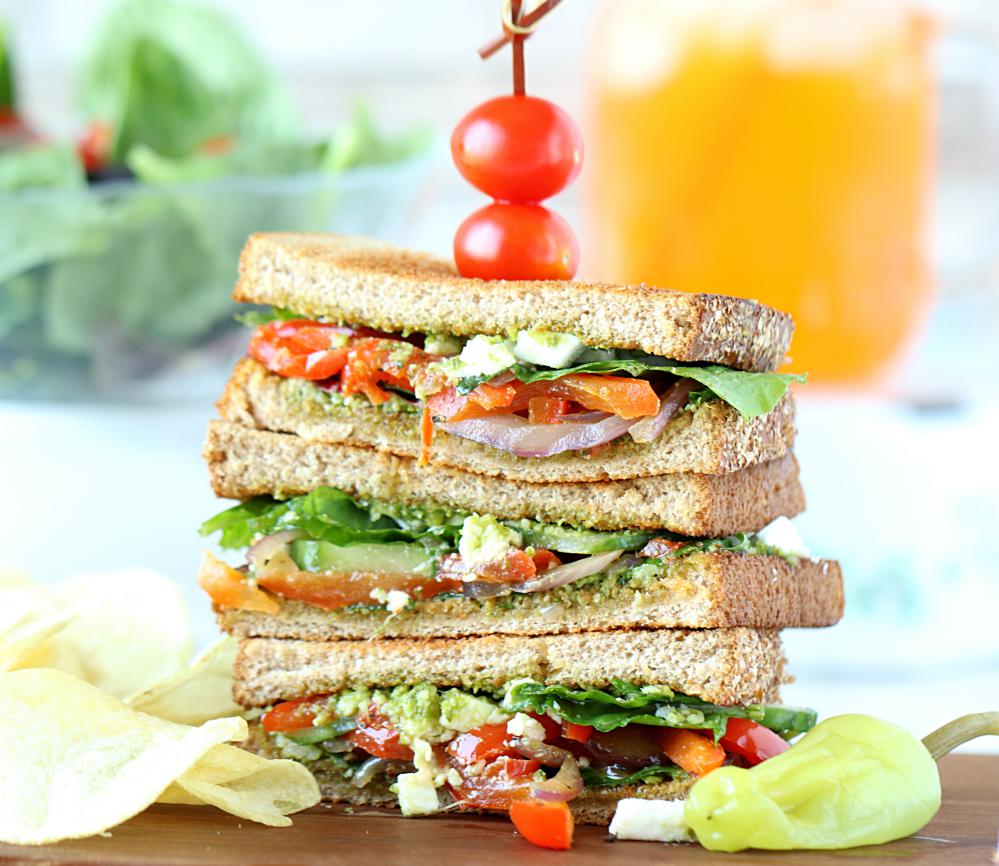 In this simple version of pan bagnat, scooping out a portion of the bread allows for more flavorful fillings and acts as a hull to collect flavorful tomato juices. Breadcrumbs can be made from scooped-out bread.
SANDWICH IDEAS FOR WORK
Try this delectable gluten-free sandwich made with Coles gluten-free bread and delectable cooked, shredded chicken.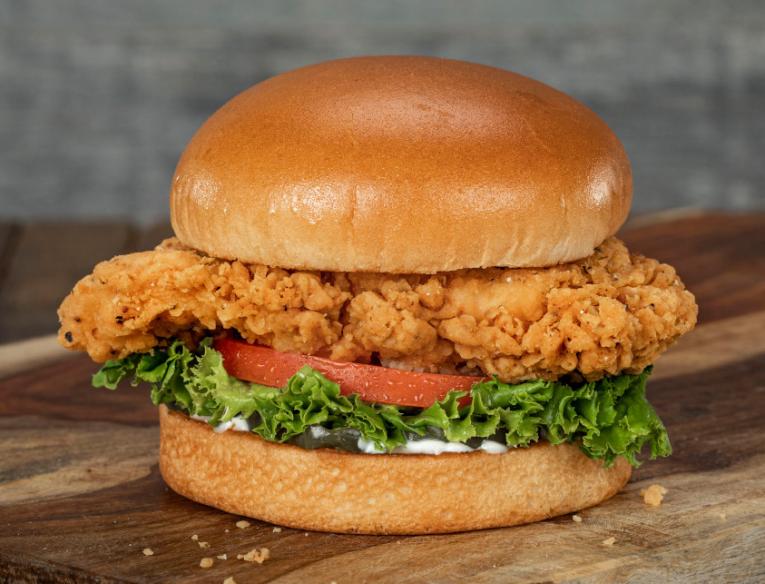 This crispy chicken sandwich is inspired by the Japanese chicken katsu sandwich (also known as a "katsu-sando"). It's delicious because of the roasted garlic, crispy toasted panko, and tonkatsu sauce. You'll never look at a fast food chicken sandwich in the same way again.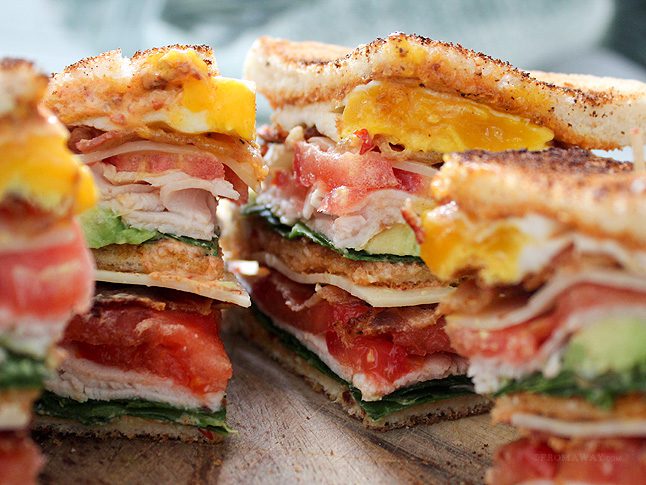 This triple decker club sandwich transports diner fare to your lunchbox. Chipotle mayo and avocado give it a delicious spicy and creamy kick that will leave you speechless.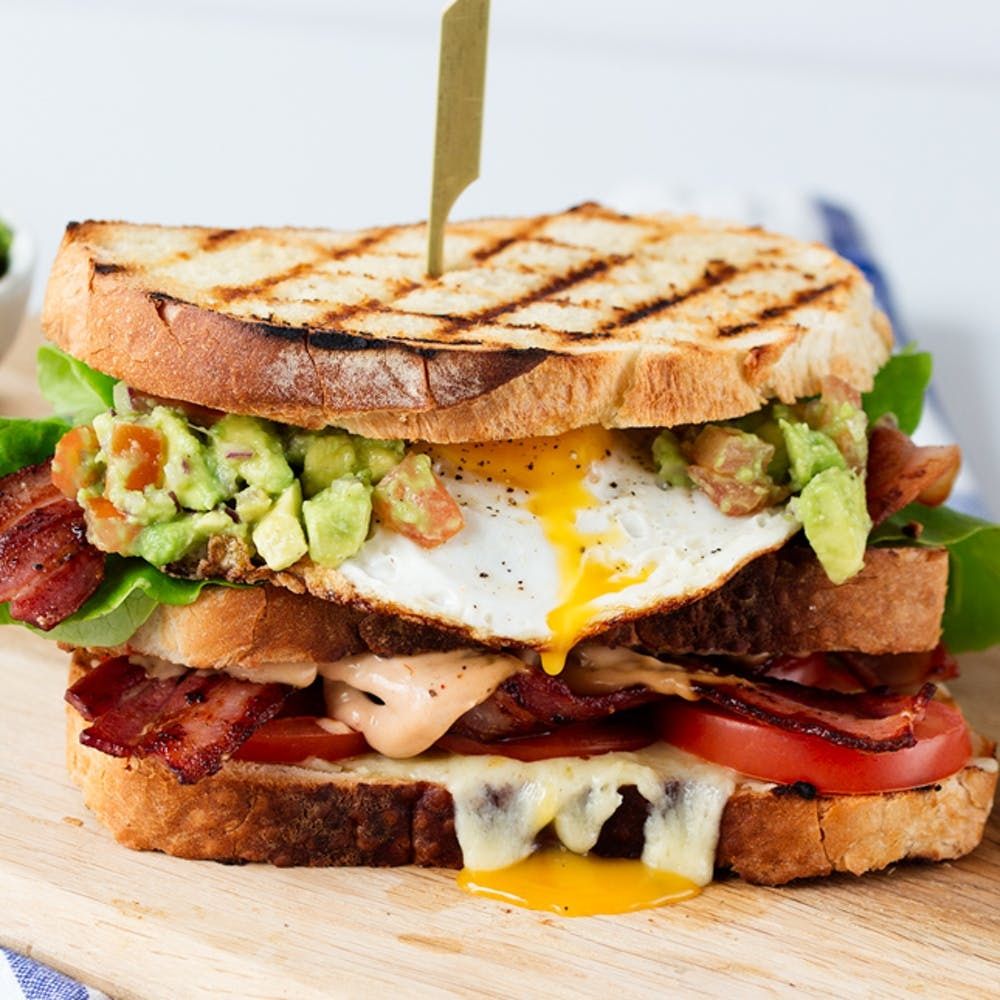 There's no denying it: classic BLTs are the bomb! But do you want to know what's even better? Adding Mexican-inspired ingredients like guacamole, chipotle paste, and cheese to your BLT.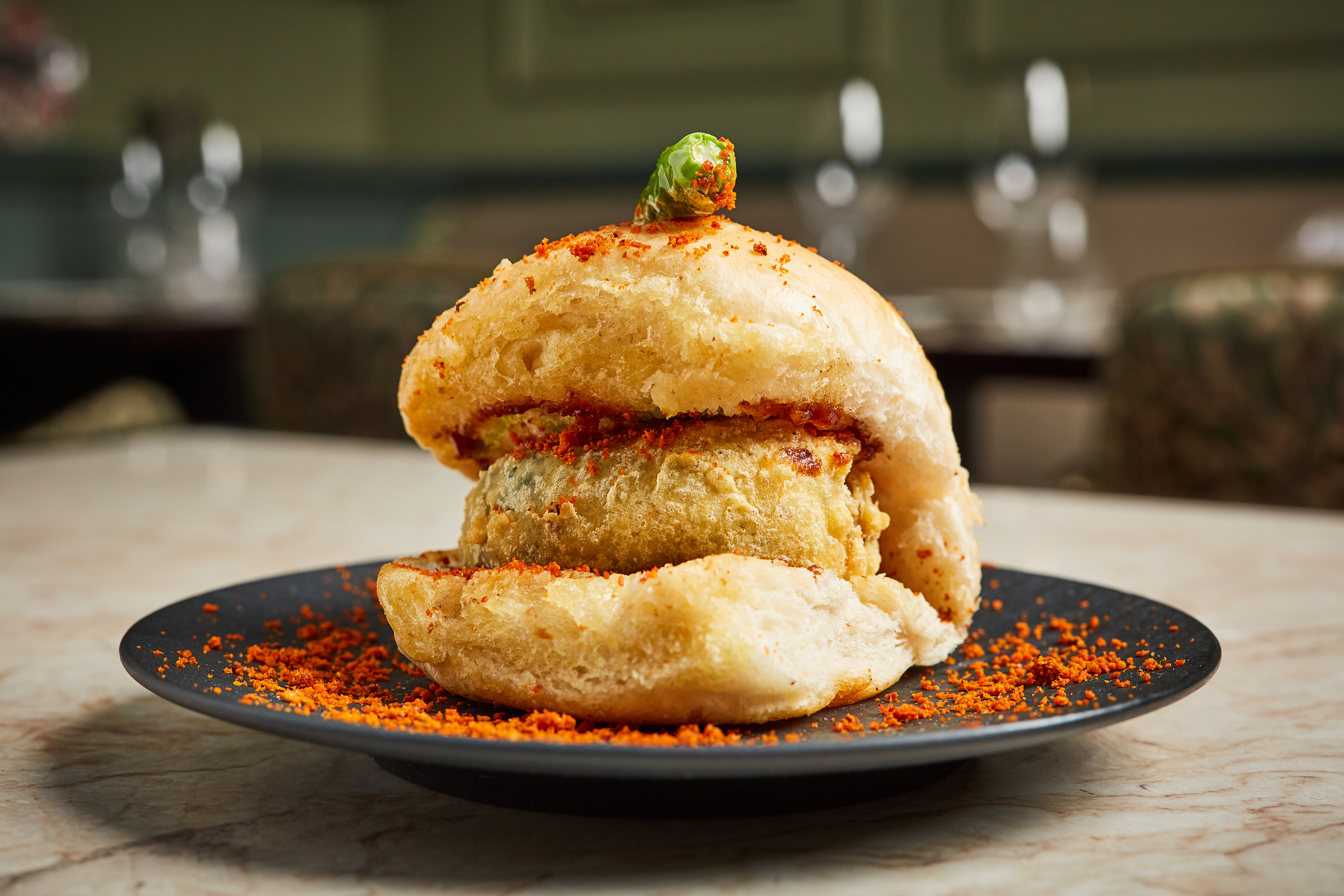 Vada pav is similar to a deep-fried veggie burger in India. The potato patty is deep fried after being dipped in a chickpea flour batter. Fresh cilantro, mint, and ginger chutney adds a welcome brightness and acidity. Even if you've never been to Mumbai, it will transport you there.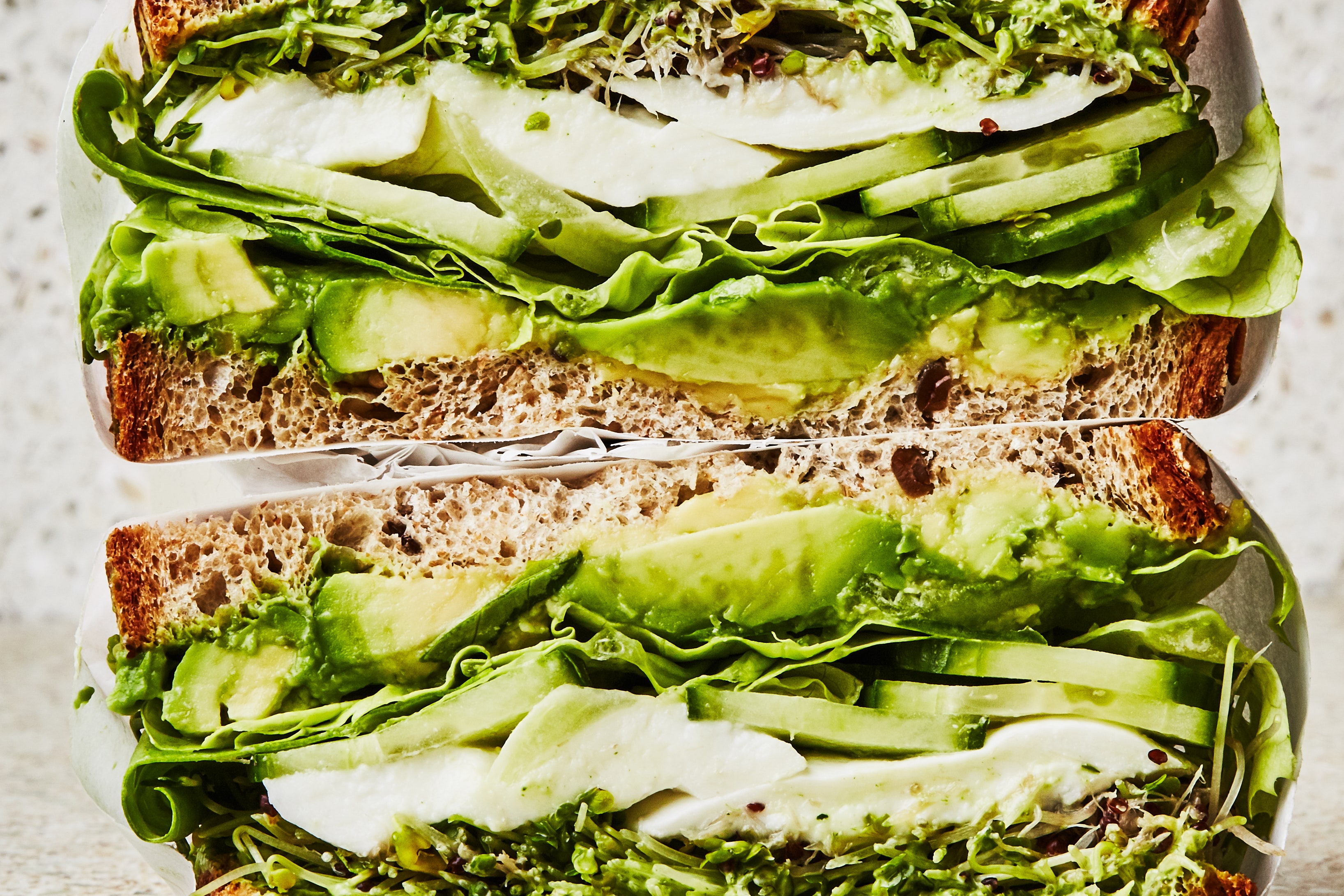 Your friends will be green with envy when they see this all-green sandwich. It's the perfect combination of crisp, refreshing greens and creamy green goddess dressing from scratch. This is what a sandwich goddess would look like.
SANDWICH IDEAS FOR PICNIC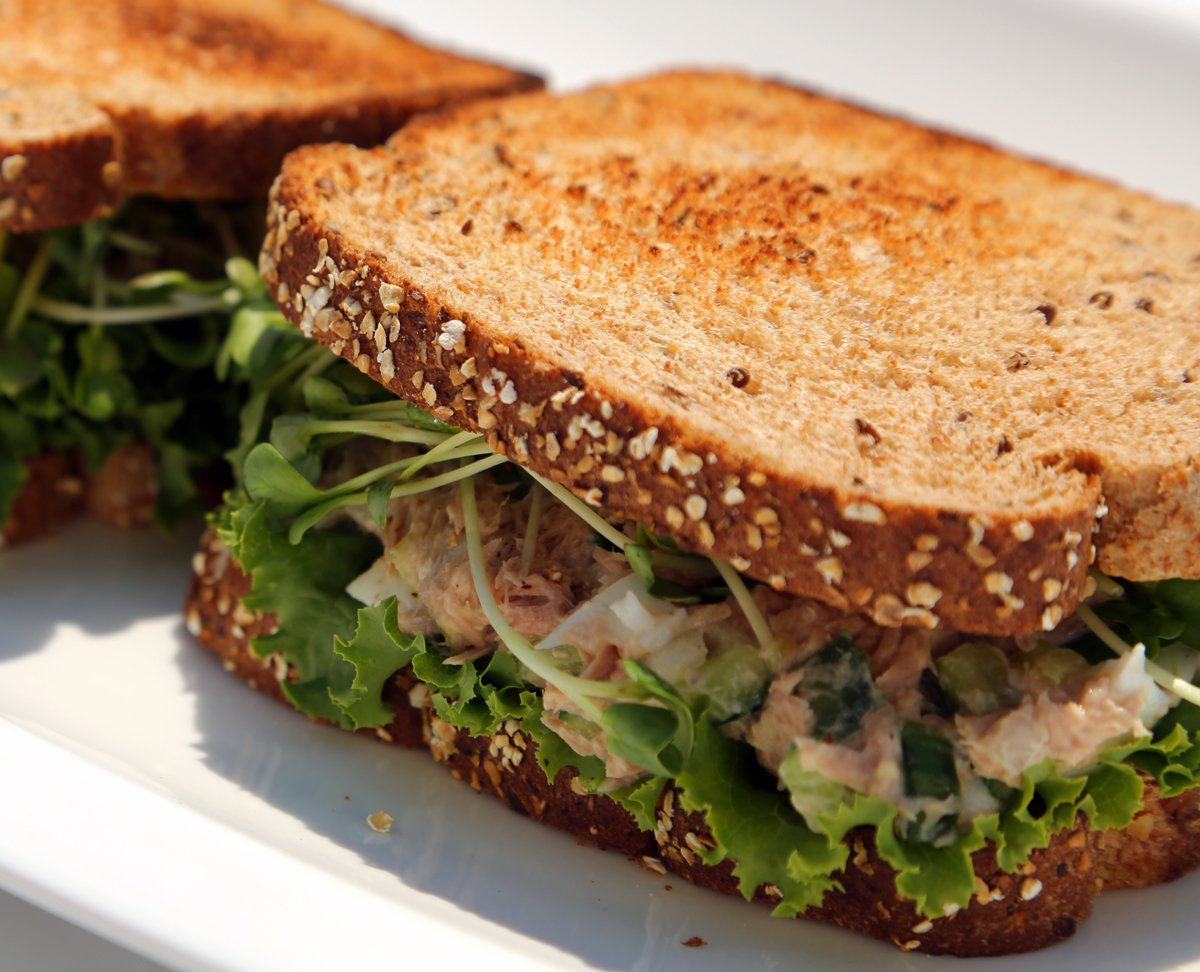 It's time to up the ante on the classic tuna sandwich. Lemon juice and Dijon mustard can be used to enhance the flavor. Seasonal vegetables in the mix serve a dual purpose in terms of flavor and color!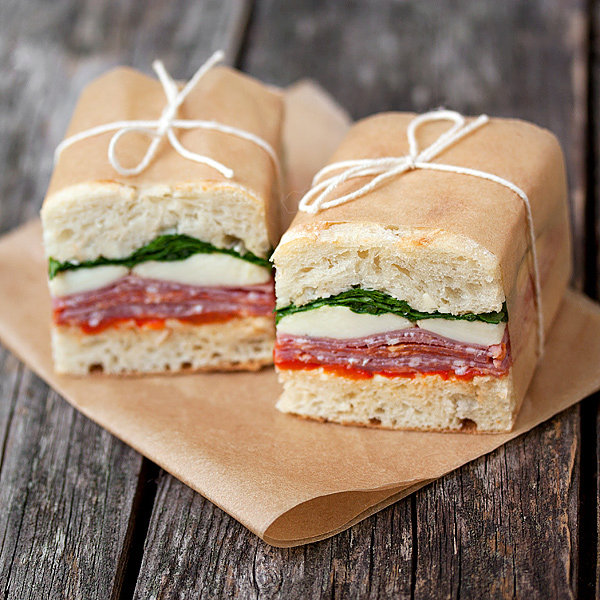 Delicious Picnic Food is simple with Pressed Italian Sandwiches that are easy to eat and hold. You can make these a day ahead of time, and they keep well in the fridge overnight. The olives, pepperoncini, salami, deli meat, and other ingredients in this pressed sandwich recipe are bursting with flavor!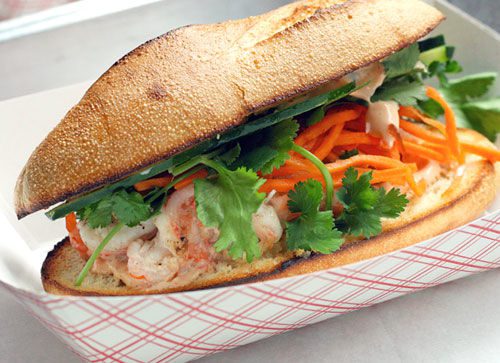 Crispy fried shrimp coated in sweet coconut flakes make an easy but oh-so-delicious filling for this modern take on a banh mi (complete with spicy mayo and crunchy fresh veggies, of course).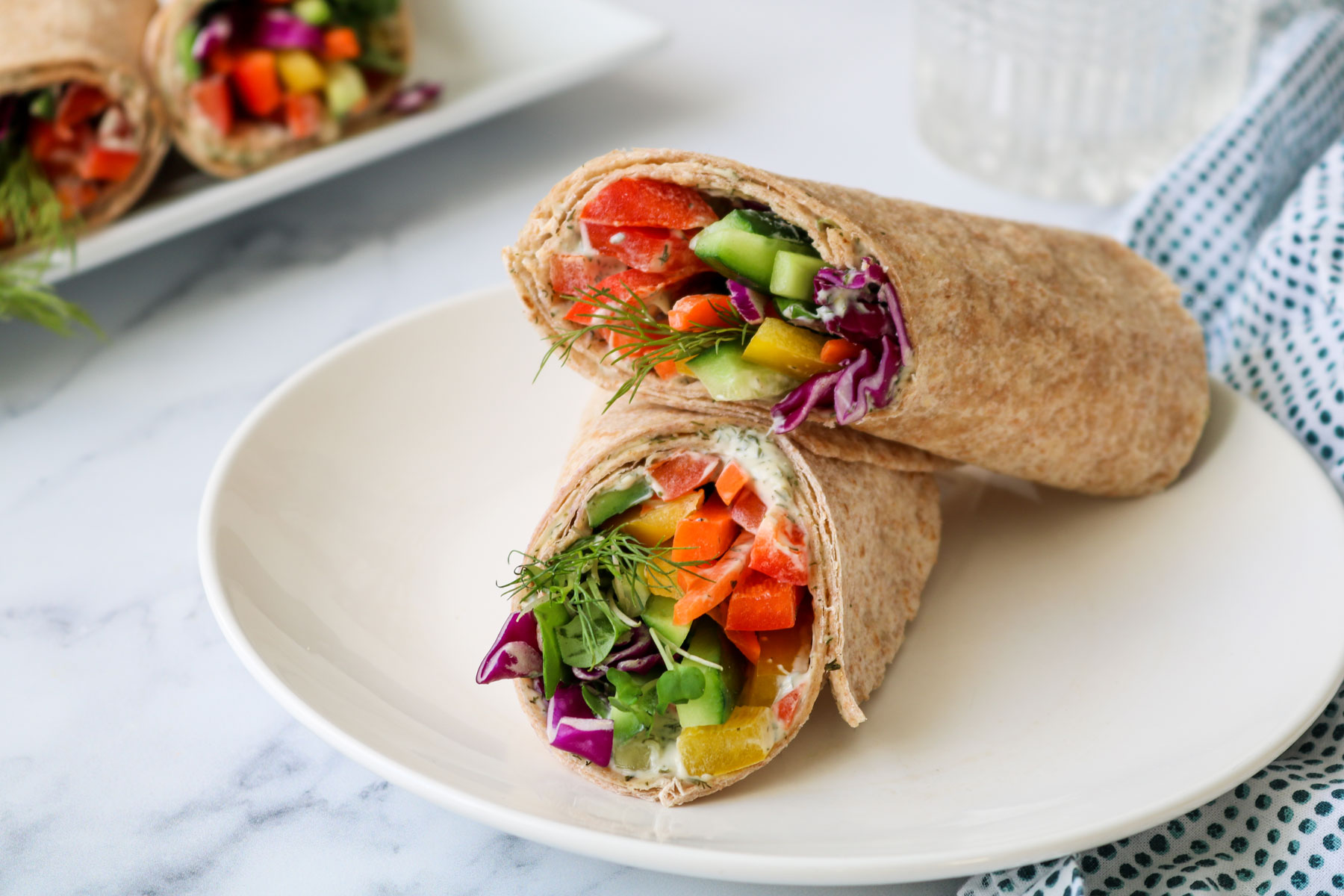 With this nutritious dish, you can up the health factor of your picnic. With carrots, peppers, spinach, sunflower seeds, and Greek yogurt, it's no surprise that this sandwich is high in vitamins A and C.
You haven't had a Monte Cristo until you've had this one. Layers of crescent dough, ham, cheese, and raspberry jam make this a must-try culinary experience.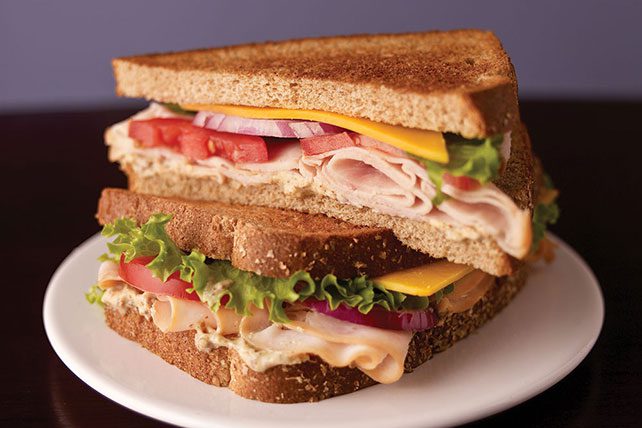 With this Picnic Basket Turkey Sandwich, you can plan the ideal picnic. This undeniably delicious turkey sandwich is just what your picnic basket needs.
SIMPLE SANDWICH IDEAS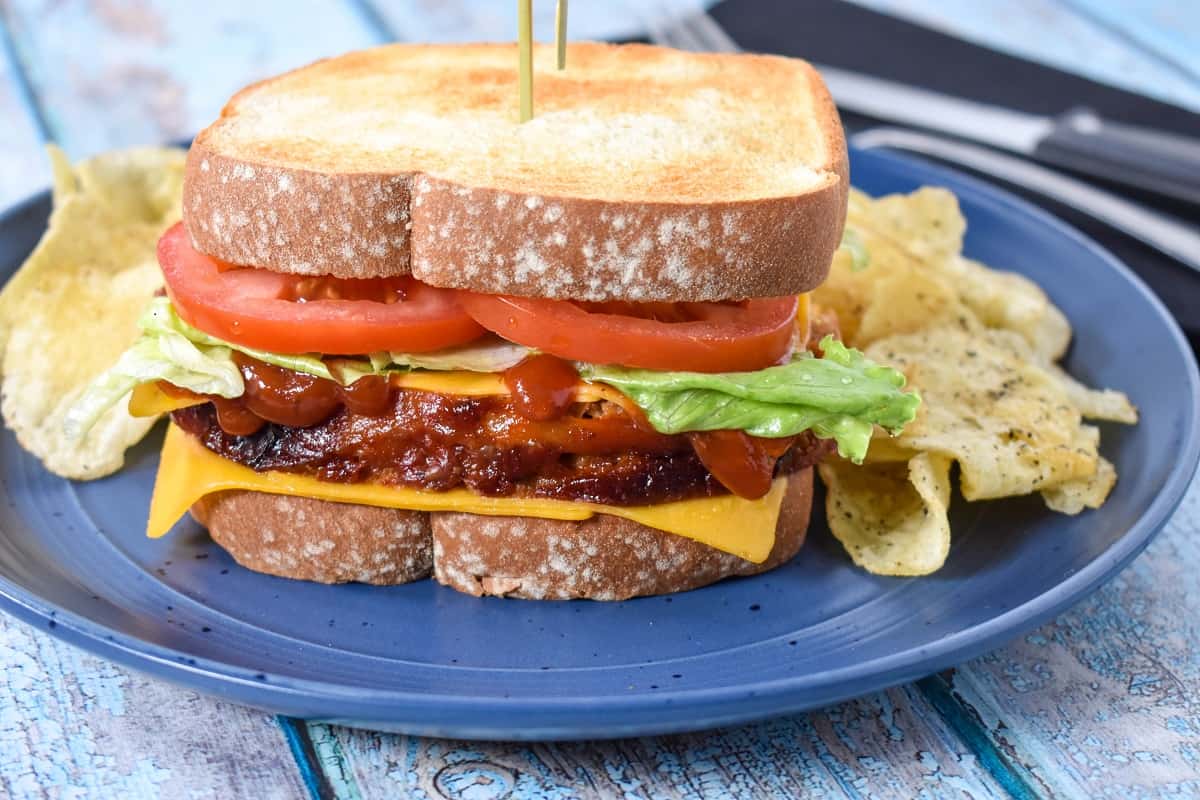 This meatloaf sandwich is the perfect combination of a grilled cheese sandwich and slices of meatloaf – a dash of hot sauce and a bit of apple cider vinegar to balance it out. It's ideal for growing teenagers looking for something more than a simple sandwich to eat.
It's a traditional sandwich that everyone enjoys! This sandwich is made with tuna, tomatoes, and lettuce and is served on organic seeded bread. It includes a hard-boiled egg and onions to make it more filling!
If you enjoy gardening, you'll appreciate the fact that this sandwich calls for garden-fresh tomatoes! Simply take two fresh slices of your favorite bread, smother it with mayonnaise, top it with thick-sliced tomatoes, and season with salt and pepper to taste.
If you like avocado, you'll love this recipe for avocado sandwiches. Brie and avocado are combined with sweet cranberries and fresh arugula! So delectable. It makes an incredibly flavorful vegetarian sandwich.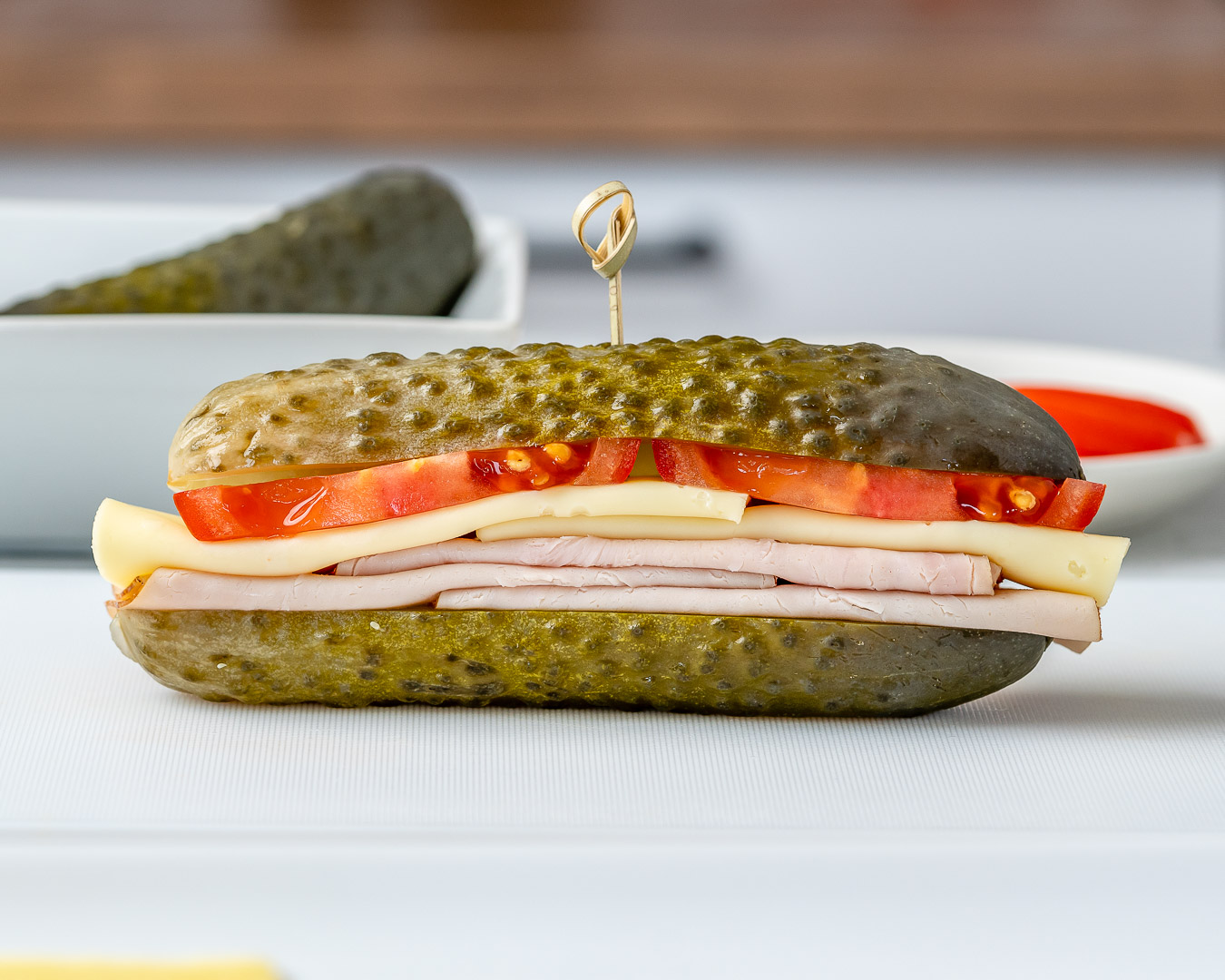 A keto-friendly sandwich that may become your new favorite snack! It's a sandwich with pickles as the outside bun – dill pickles are the perfect combination of sweet and salty flavors! You can make these in 10 minutes or less for lunch or an on-the-go snack.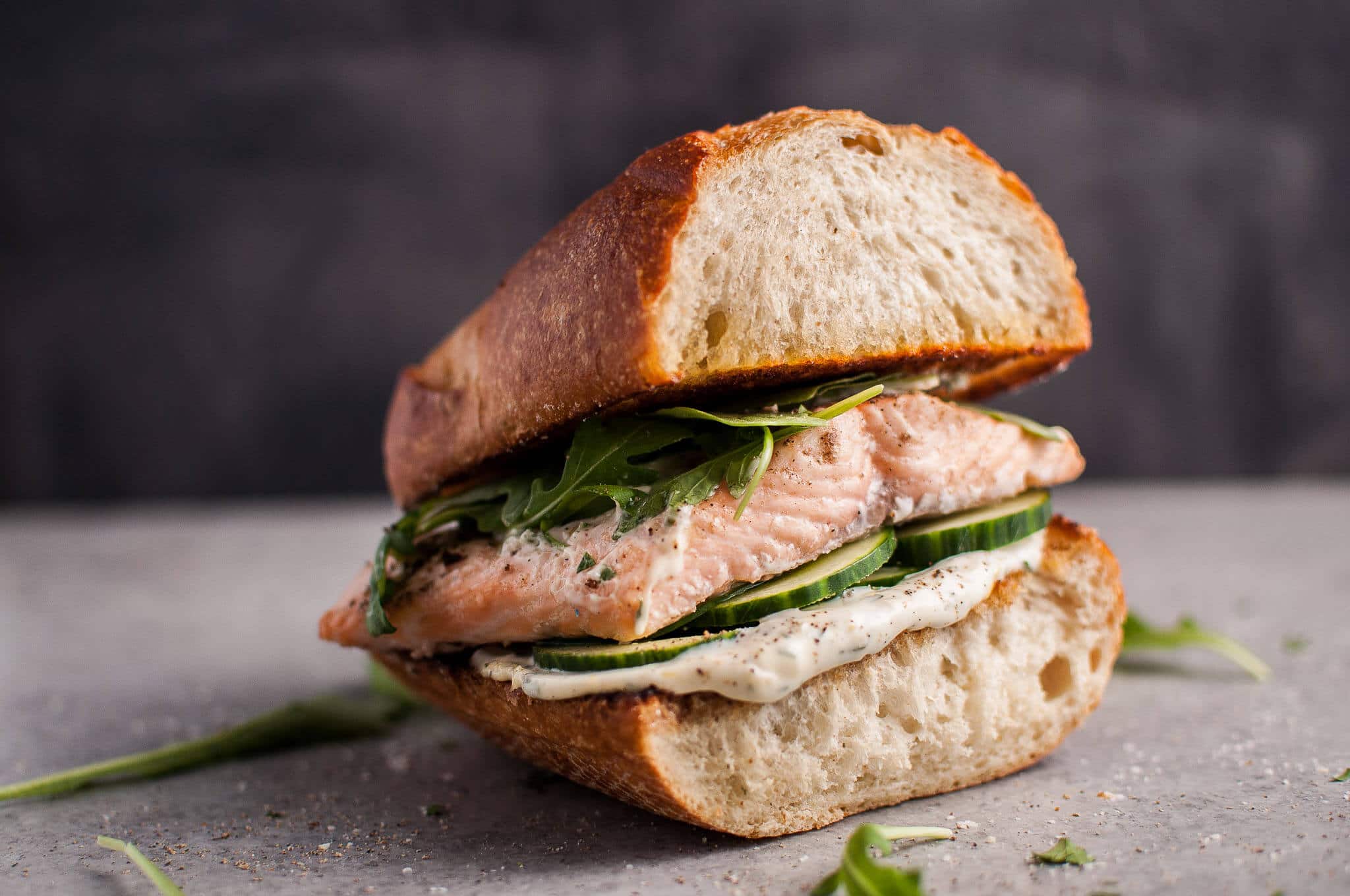 This salmon sandwich is a quick and delicious lunch that takes only 20 minutes to prepare! This sandwich, made with zesty salmon, lemon, mayo, arugula, and cucumber, is a healthy and comforting meal. If you want to save time, prepare the salmon and mayonnaise ahead of time.
SANDWICH IDEAS FOR KIDS

A peanut butter and jelly sandwich can never go wrong! This is PB&J taken to the next level! It can be grilled, air-fried, or even cooked on the stove. The melt-in-your-mouth goodness will transport you back to your childhood.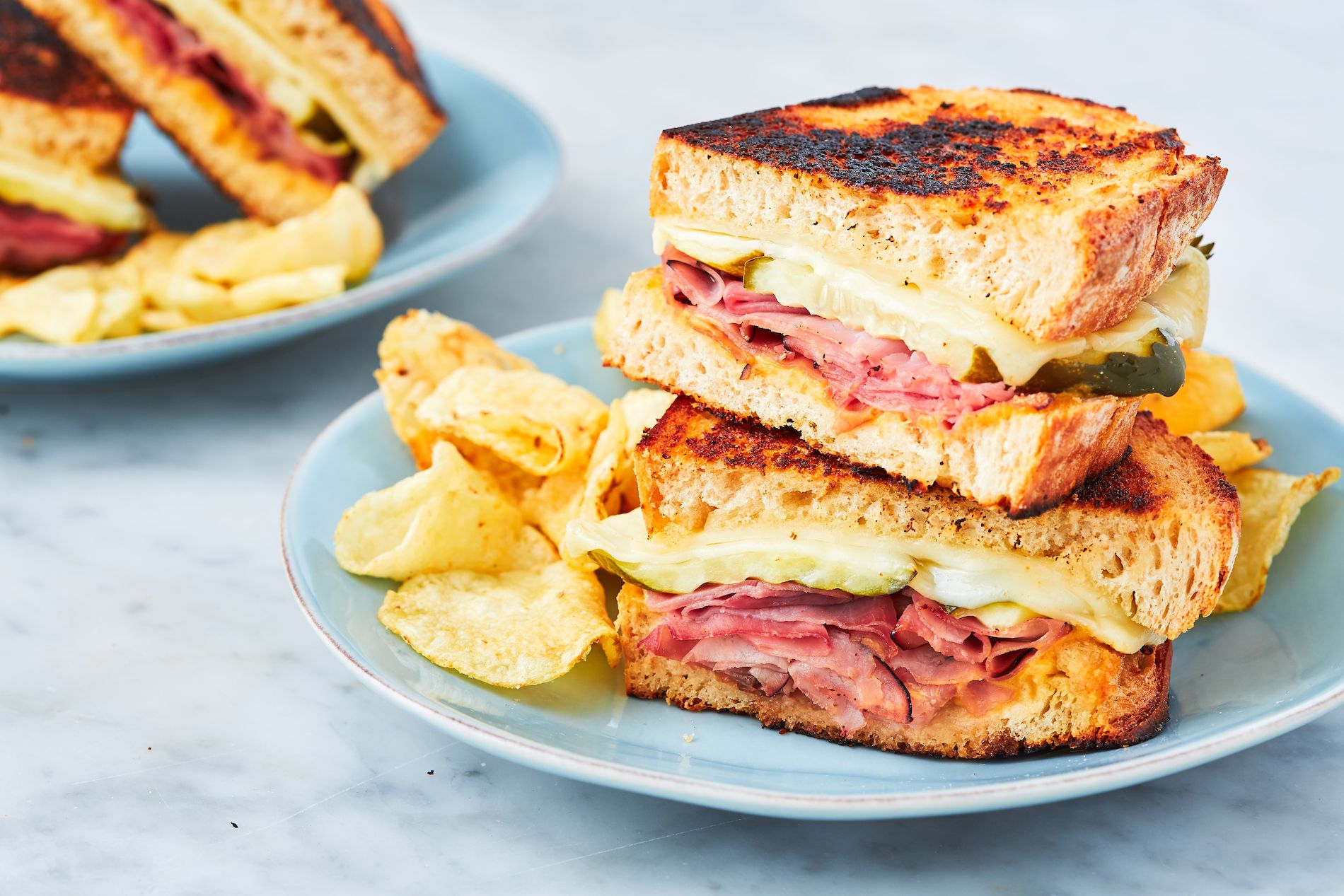 Take your favorite deli ham, smoked, cooked, smoked honey, or whatever you prefer, and combine it with your favorite cheese!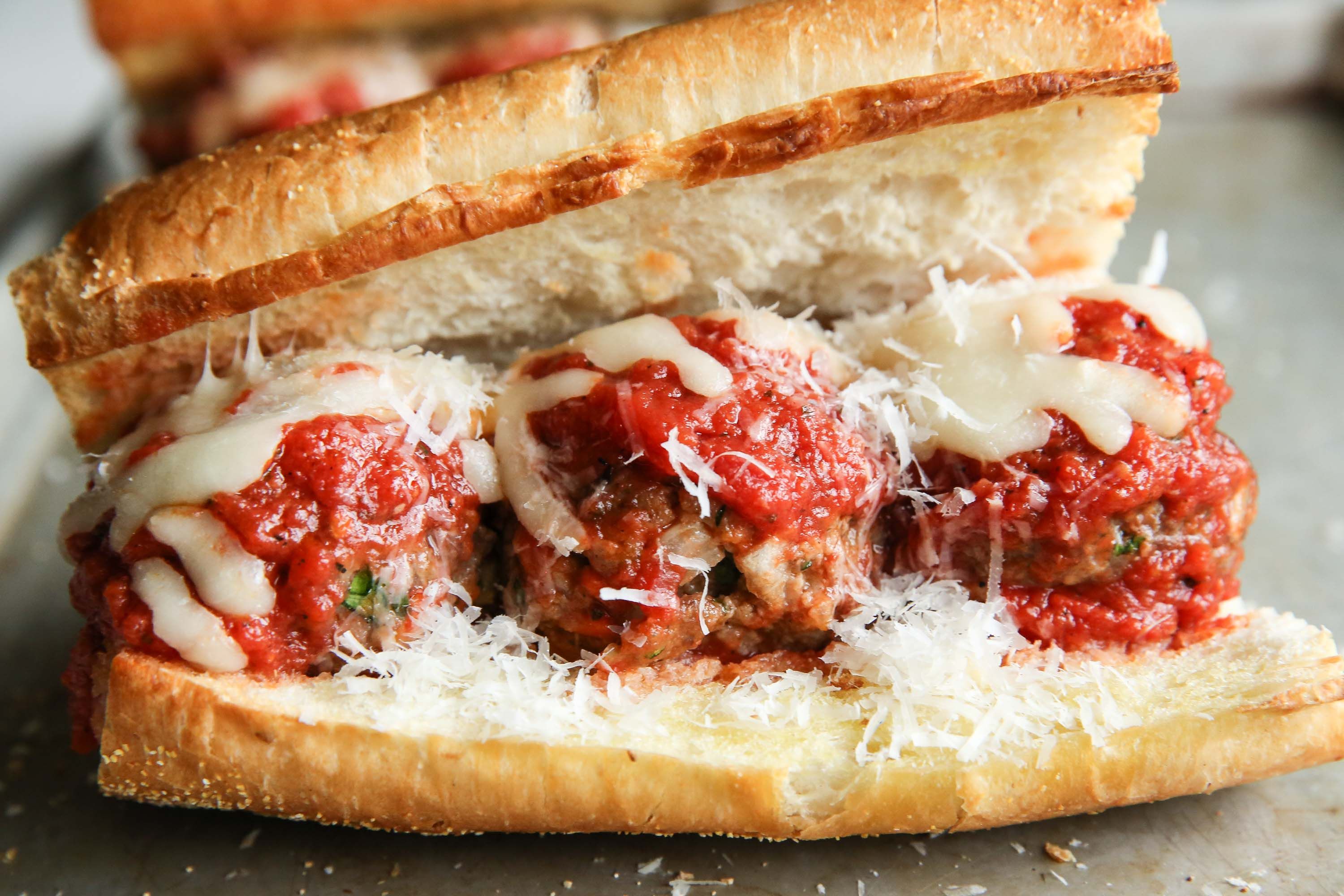 This meatball sandwich is made with marinara sauce, soft meatballs, and even cheese, all wrapped up in a sub bun. With each bite, you will undoubtedly find warmth, comfort, and a plethora of flavor!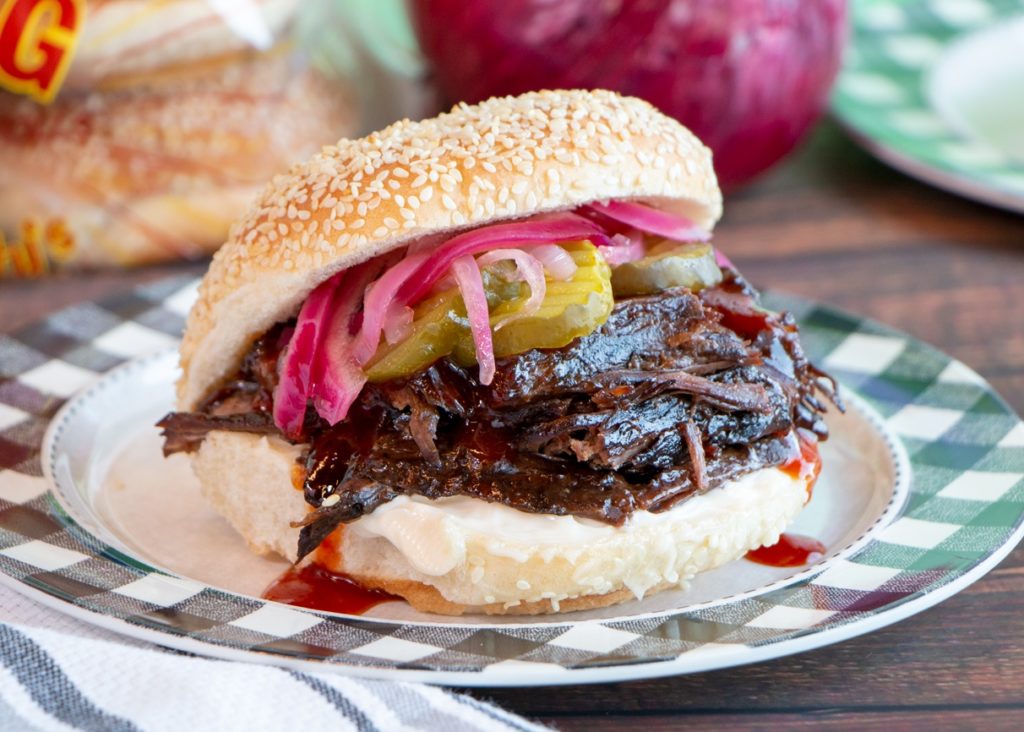 This smoky, sticky, and slightly sweet sandwich is delicious! Is it possible to get any better than that? This is the ideal recipe to introduce you to a Texas-style chopped brisket sandwich! It's time to go…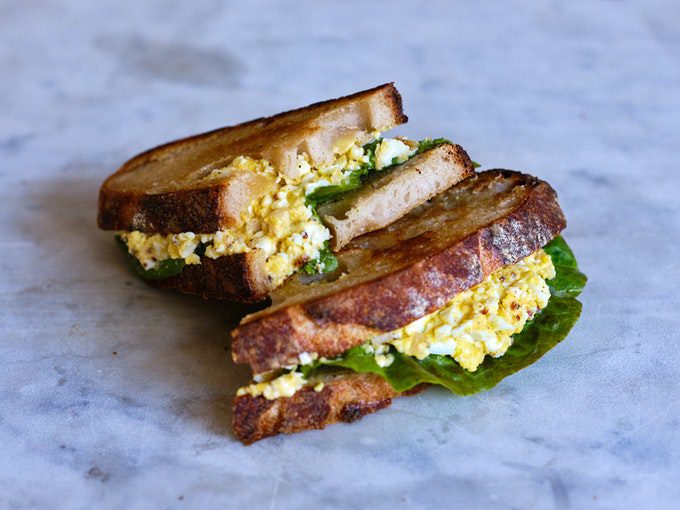 The egg salad sandwich has long been a favorite in many homes! The eggs in this recipe are steamed on the stove and then combined with a dressing, celery, scallions, mayonnaise, and pickle juice! Yum!
Print
Egg Salad Sandwich Recipe (Sandwich Ideas)
---
Author:

Prep Time:

10 minutes

Cook Time:

10 minutes

Total Time:

20 minutes

Yield:

4

servings

1

x
Description
The Best Egg Salad Recipe is a crowd-pleaser! Nothing beats hard boiled eggs with mayo and a bit of mustard, and of course crisp with celery and green onions for a picnic!
---
8

 

eggs

 

hard boiled and cooled

½

 

cup

 mayonnaise

1 ½

 

teaspoons

 

yellow mustard

1

 

green onion

 

thinly sliced

1

 

rib celery

 

finely diced

2

 

teaspoons

 

fresh dill

 

chopped
---
Instructions
Divide the eggs in half. Remove the yolks and slice the whites.
To make a smooth and creamy sauce, mash the yolks with the mayonnaise, mustard, and salt and pepper to taste.
Stir with the remaining ingredients.
Serve with bread or lettuce.
Category:

Snacks

Method:

None

Cuisine:

American
Nutrition
Serving Size:

4 servings

Calories:

320kcal

Sugar:

1g

Sodium:

332mg

Fat:

29g

Saturated Fat:

6g

Unsaturated Fat:

0g

Trans Fat:

0g

Carbohydrates:

1g

Fiber:

0g

Protein:

11g

Cholesterol:

339mg
Keywords: egg salad sandwich, best egg salad sandwich, easy egg salad sandwich, sandwich ideas
Frequently Asked Questions
What are the most popular sandwich fillings?
Here are five of the most popular sandwich fillings for everyday use:
Cheese.
It's ham and cheese.
Salad with ham
Sausage.
Onion and cheese
Mayonnaise made from eggs.
What are the 5 types of sandwiches?
Sandwiches' Top 5 Varieties
Sandwich with Chicken
Sandwich with an Egg
Sandwich with Roast Beef
Grilled cheese sandwiches
Sandwich with ham
What can I put in my sandwich?
"It all comes down to the condiments," Fidanza says. "You can use anything as the base of a sandwich—turkey, tuna, vegetables, or a hard-boiled egg—but having good condiments to make them taste better is essential, whether that's mayonnaise, mustard, or some kind of relish."
What is the best sandwich in the world?
8 World-Famous Sandwiches:
THE MICHETTA'S NAME
THE PHILIPPINES CHEESESTEAK
THE FRANCESINHA (Francesinha)
THE BNH M
THE REUBEN
THE MADAME OF THE CROQUE
BUTTY THE CHIP
THE BOCADILLO'S NAME
What are the 2 types of sandwich fillings?
Roast beef slices, roast turkey, lamb roast, pork roast, ham, and poultry Salad ingredients include tomatoes, lettuce, cucumber, onions, and beef roots. Cottage cheese, cream cheese, cheddar cheese, Swiss cheese, and so on. Omelets, hard-boiled and sliced eggs.
What is a real Italian sandwich?
The traditional Maine Italian sandwich is made with a long bread roll or bun, salami, mortadella, capicolla, and ham, provolone, tomato, onion, green bell pepper, Greek olives, olive oil or salad oil, salt, and cracked black pepper.
Why is pizza not a sandwich?
Much depends on how you define "sandwich." If you define a sandwich as "a filling between two pieces of bread," then a pizza is not a sandwich because the crust is only on one side. However, if you fold your pizza before eating it, the filling will have bread on both sides.
What is filling of sandwich?
The sandwich gets its name from the filling. Meat, poultry, fish, eggs, cheese, and vegetables could all be used as fillings. Popular fillings include salami, cooked roast chicken, ox tongue, sliced cucumber, and tomato. The filling can be a single item or a mixture of several.
What can you put on sandwiches instead of mayo?
8 Delectable Mayonnaise Substitutes (Including Vegan Options):
The sour cream
Pesto
Yogurt from Greece
Mustard
Eggs
Extra virgin olive oil
Avocado
Hummus
What are the two most commonly used spreads for sandwiches?
The most common spreads are butter and mayonnaise. The main flavor of the sandwich comes from the filling, and the options are nearly limitless. Protein fillings include meat, fish, poultry, cheese, eggs, and salads (tuna, chicken, egg).