30 Easy Air Fryer Breakfast Recipes (All Good!)
These air fryer breakfast recipes are perfect for a hectic morning. There is sure to be something to delight you and your family, from eggs to doughnuts to breakfast burritos and more.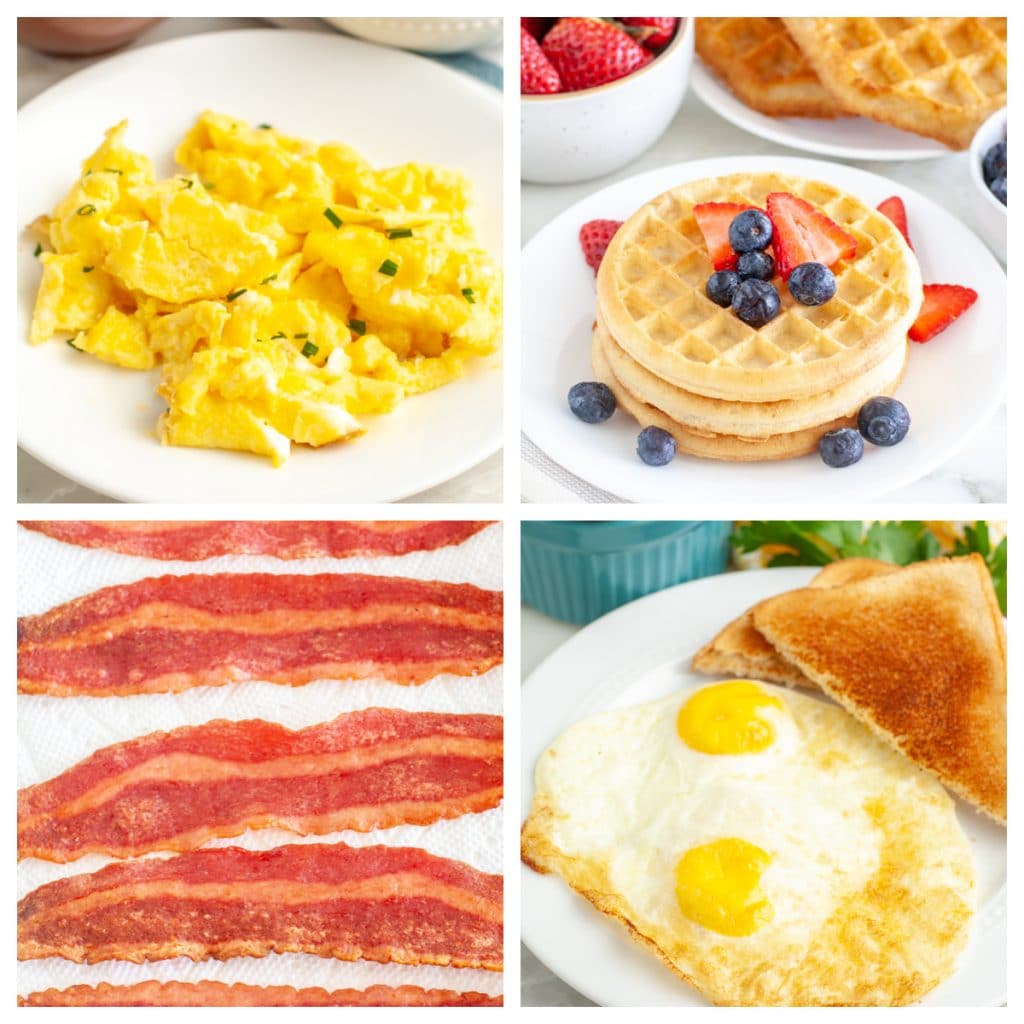 Air fryers can be used to prepare a wide range of foods, including appetizers, supper, and dessert.
It's simple to make breakfast in the air fryer. There's no need to preheat the oven or turn on the burner because the air fryer cooks quickly and cleans up easily.
This list is for you if you need more than a bowl of cereal in the morning. From a basic scrambled egg to a homemade pop tart, this collection of 30 air fryer breakfast recipes has it all. Enjoy!
Suggested Posts:
Alternative Video: 10 EASY Air Fryer Recipes for BREAKFAST
Air Fryer Breakfast Recipe
1. Air Fryer Scrambled Eggs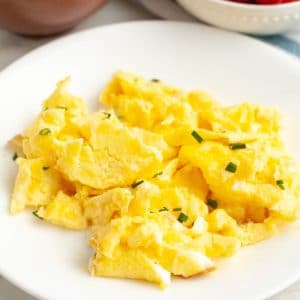 In the air fryer, scrambled eggs are simple to make. This recipe is great for a quick breakfast, and even the kids can help.
2. Air Fryer Turkey Bacon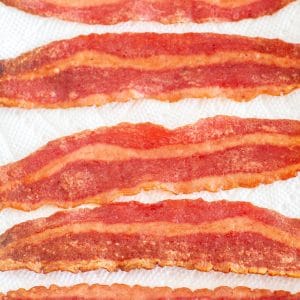 One of the nicest things to make in the air fryer is bacon. It comes out crispy and delicious. Turkey bacon can be prepared in the same way as pig bacon. It can be served as a side dish or crumbled into a breakfast casserole.
3. Air Fryer Fried Eggs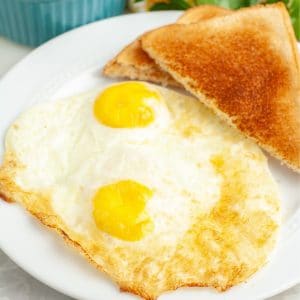 Fried eggs can be made in the air fryer in about 5 minutes or less, over easy or firm. Serve them with toast, hash browns, or even pasta and pizza as a topping.
4. Air Fryer Breakfast Sausage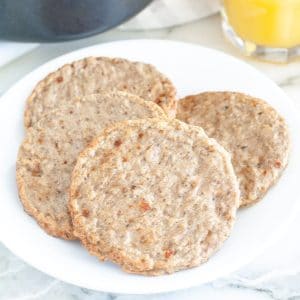 Make frozen sausage in the air fryer for a quick and easy protein-packed supper. There is no need to thaw this; it may be eaten straight from the freezer.
5. Air Fryer Hash Browns
Another alternative for a quick frozen breakfast. Hash browns from the freezer fry crispy on the outside and hot on the inside.
6. Air Fryer Hard Boiled Eggs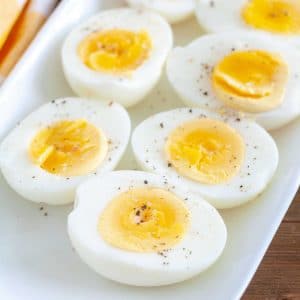 You can prepare easy-to-peel hard boiled eggs straight in the air fryer.
7. Air Fryer Cinnamon Rolls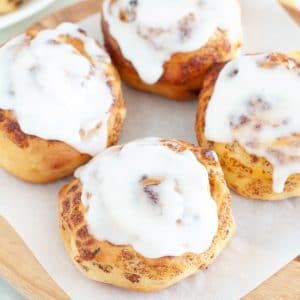 To create these sweet buns quickly and easily, simply open your favorite refrigerated cinnamon rolls.
8. Air Fryer Biscuits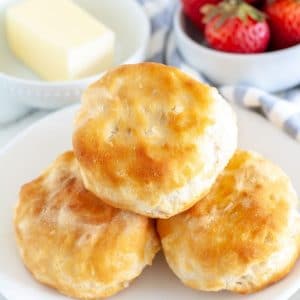 Frozen biscuits can be fried in the air fryer right from the freezer. Serve with jelly or honey, or use to make a breakfast sandwich with biscuits.
9. Frozen Waffles
No worries if you don't have a toaster. The outside of frozen waffles is well toasted.
10. Air Fryer Cinnamon Toast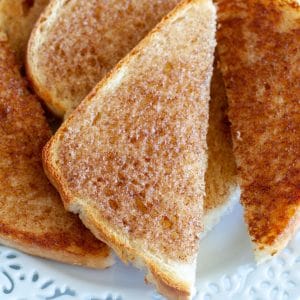 This is a breakfast favorite. Buttery toast coated with cinnamon and sugar, all I can say is yum!
11. Glazed Air Fryer Donuts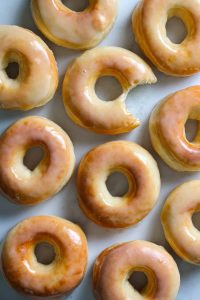 When you can make glazed donuts in the air fryer, there's no need to go to the donut shop. These delectable cookies are created with handmade dough and glazed with vanilla.
12. Air Fryer Pop Tarts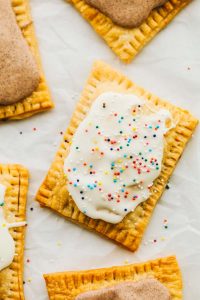 There's no need to buy store-bought Pop-Tarts when you can create your own. These are made with a refrigerated pie crust and whatever filling you like.
13. Air Fryer French Toast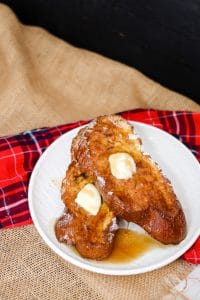 French toast has a crispy, cinnamon exterior and a warm, soft within. For the ideal breakfast, drizzle it with syrup and a little butter.
14. Air Fryer Apple Fritters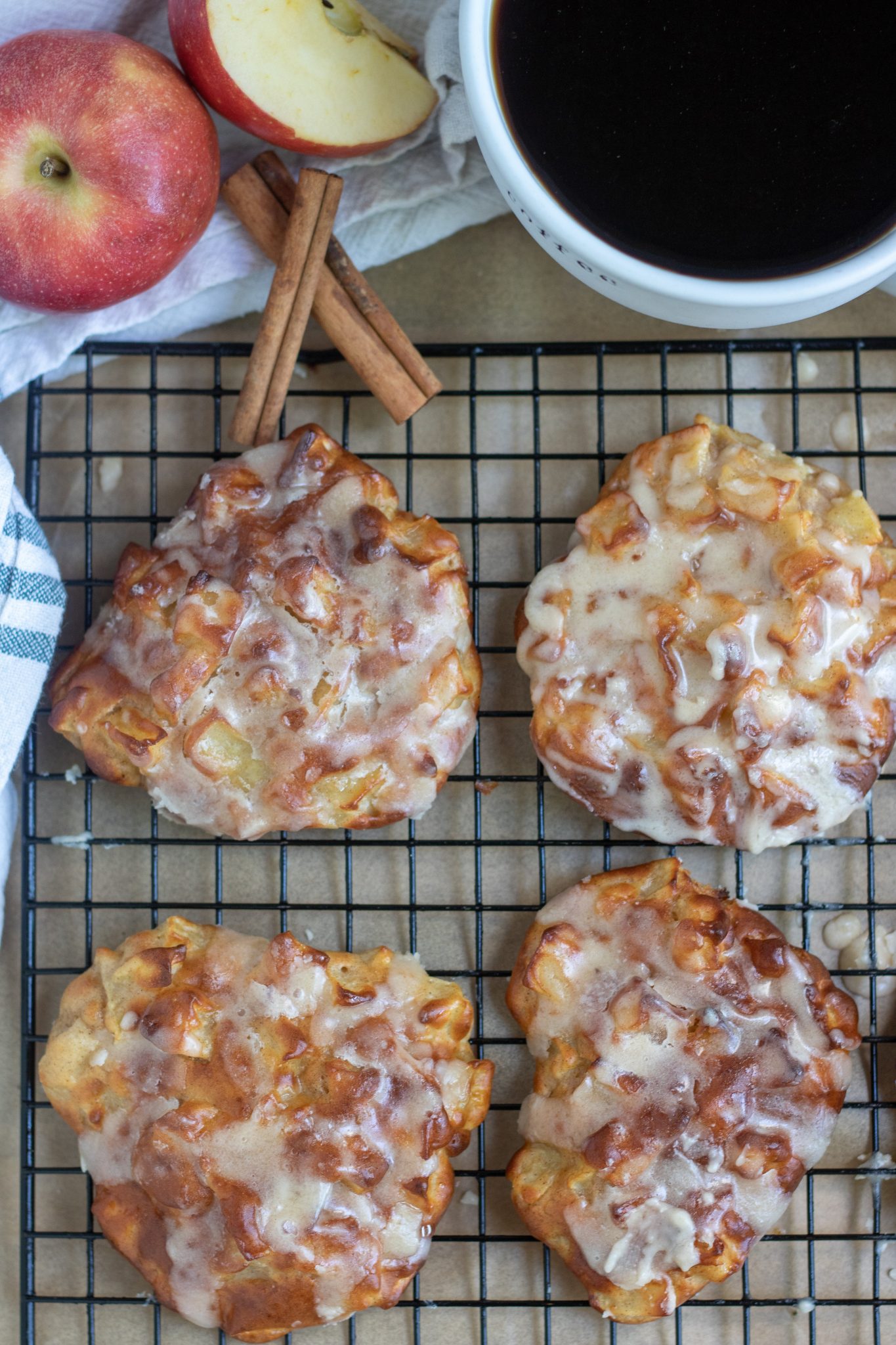 Apple fritters in the air fryer require only a few simple ingredients. Fresh apples are stuffed into these fritters, which are then coated in a sugar coating.
15. Air Fryer Everything Bagels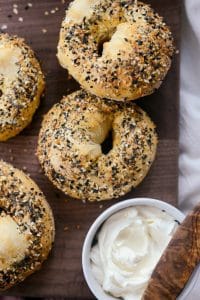 Even bagels can be cooked in the air fryer. This special recipe uses yogurt instead of yeast and is topped with a homemade everything bagel seasoning.
Everything bagels are prepared in the air fryer with Greek yogurt rather than yeast.
16. Air Fryer Breakfast Burritos
For a substantial morning meal, a robust burrito is ideal. Scrambled eggs, sausage, potatoes, and melted cheese fill this one.
Sausage, eggs, cheese, and potato are stuffed into easy air fryer breakfast burritos.
17. Air Fryer Banana Muffins
Did you know that you can use the air fryer to "bake"? These banana muffins are moist and flavorful, and they taste just like they were baked in the oven.
Instead of using the oven, bake these delicious banana muffins in the air fryer in less than 20 minutes.
18. Air Fryer Monkey Bread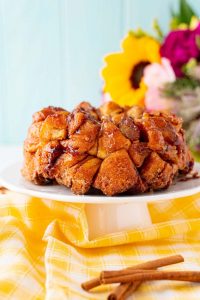 Another fantastic usage for canned cinnamon buns is monkey bread.
Cinnamon rolls are used to make delicious, sweet monkey bread.
19. Air Fryer Breakfast Pizza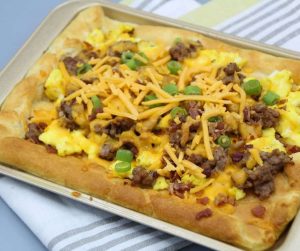 Who said pizza couldn't be eaten for breakfast? For a simple and filling morning pizza, combine crescent dough, eggs, cheese, and sausage in an air fryer.
This quick and easy air fryer breakfast pizza is a delicious dinner for the whole family. All of your favorite breakfast toppings are used in this recipe, which is made with crescent dough.
 20. Air Fryer Granola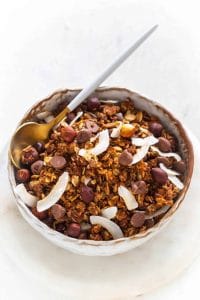 To help you get through the day, this chocolate granola is prepared with chocolate protein powder. For a healthy breakfast or snack, eat it alone or with yogurt.
21. Air Fryer Breakfast Potatoes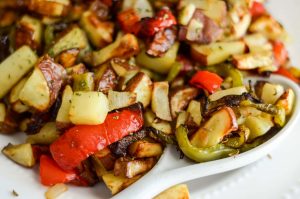 A wonderful breakfast side dish is air fried morning potatoes with onions and peppers. Serve alone or with eggs, bacon, or sausage.
22. Air Fryer Candied Bacon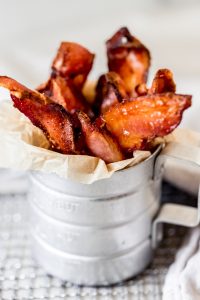 Candied bacon cooked in the air fryer is a sweet variant of bacon that cooks faster than bacon cooked in the oven. This bacon is drool-worthy since it's sweet, salty, and a little peppery.
23. Air Fryer Cherry Cheese Danish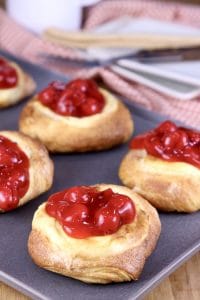 This delectable breakfast treat is sure to impress your morning guests. It's fun to create for a special occasion, but it's also easy to make during the week.
Crescent roll dough is used to make these cheese danish that are topped with a cherry pie filling
24. Air Fryer Toad In The Hole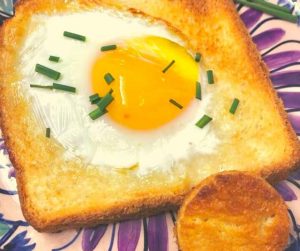 This breakfast, which includes toad in the hole and eggs in a basket, is a family favorite. Toast with butter and a fried egg in the center. These are fantastic in the air fryer.
25. Air Fryer Scotch Egg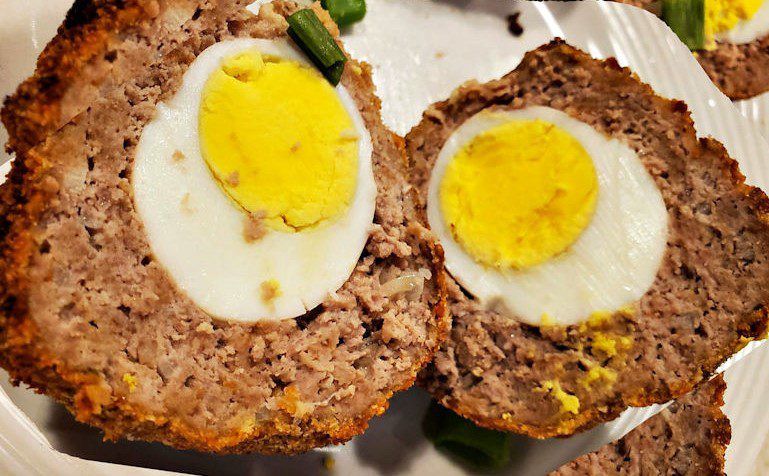 A Scotch egg is a hard-boiled egg wrapped in sausage and deep-fried, but air-fried in this case. Serve this Keto-friendly version with a mustard dipping sauce.
For those seeking a low-carb breakfast, this Keto-friendly air fryer Scotch egg is ideal.
26. Air Fryer Pancake Donuts
Yes, please, a donut-shaped pancake! These donuts are light and fluffy, and they take around 10 minutes to prepare. Try sprinkling powdered sugar on top, glazing them, or simply dipping them in maple syrup.
Donuts made in an air fryer are light and fluffy. Everyone will enjoy this breakfast feast.
27. Air Fryer Twisted Bacon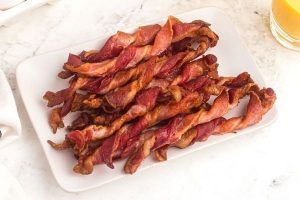 This is such a unique method to prepare bacon. Before frying, twist the bacon pieces to get wonderful crispy edges and soft curls.
28. Air Fryer Breakfast Casserole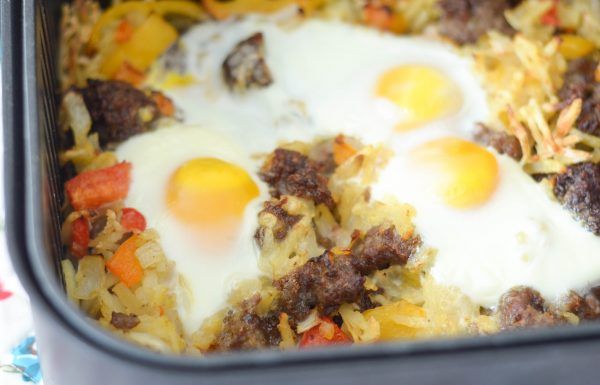 You don't even need a bowl or pan to make breakfast casseroles in the air fryer. Hash browns are placed in the basket, then eggs, sausage, and peppers are added.
29. Air Fryer French Toast Sticks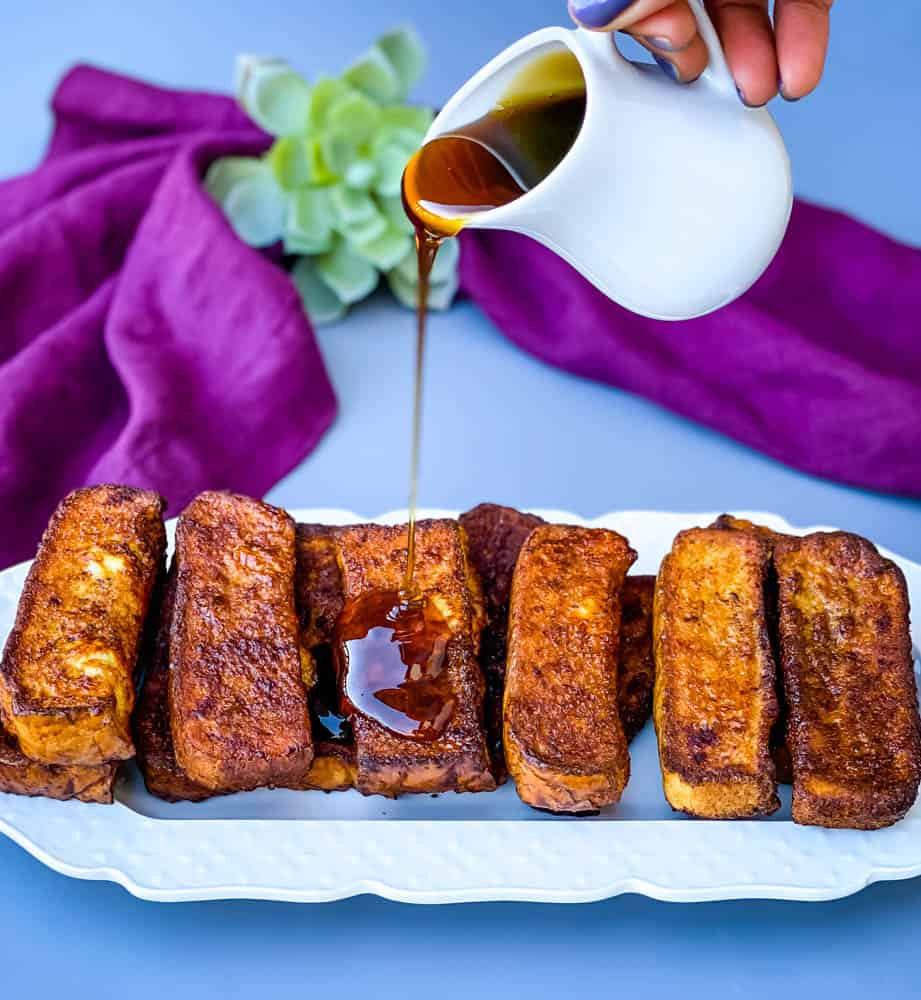 French toast sticks are a hand-held variant of French toast that may be dipped in syrup.
With butter and cinnamon sugar, homemade air fryer French toast sticks are crispy and delicious.
30. Air Fryer Egg Cups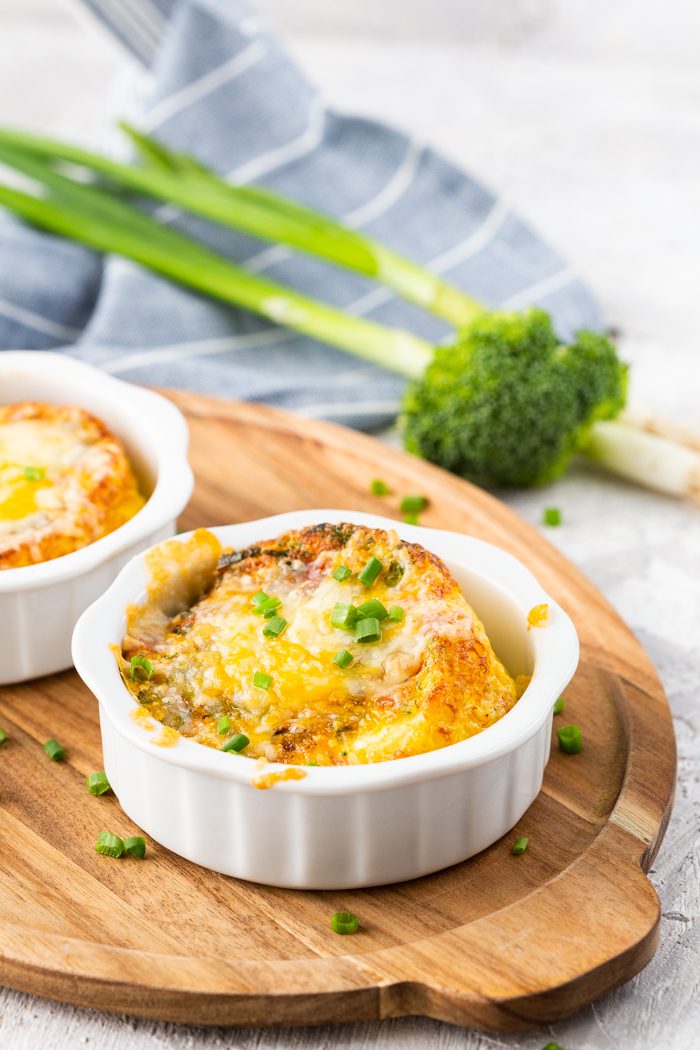 Chopped vegetables and eggs are stuffed into these egg cups. It's perfect for a low-carb, low-calorie breakfast.
Eggs and veggies are combined in air fryer eggs cups, which are then covered with cheese.
Print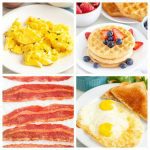 30 Easy Air Fryer Breakfast Recipes (All Good!)
---
Author:

Prep Time:

5 mins

Cook Time:

10 mins

Total Time:

15 mins

Yield:

2

servings

1

x
Description
Collection of simple air fryer breakfast recipes
---
1

 

flour tortilla

2

 

air fryer scrambled eggs

1

 

tablespoon

 

sour cream

2

 

tablespoons

 

salsa

1/4

 

cup

 

shredded cheese
---
Instructions
Place scrambled eggs in flour tortilla.
Top with sour cream, salsa and cheese or favorite toppings.
Category:

Breakfast

Method:

Air Fry

Cuisine:

American
Nutrition
Serving Size:

2

Calories:

100kcal
Frequently Asked Questions
What is the most common dish prepared in an air fryer?
The most popular dish to cook with an air fryer is French fries. Air fryers utilize a fraction of the oil that deep fryers do, and preparing French fries in them results in a crisper surface and a fluffier interior without the grease.
What is the best thing to fry in an air fryer?
In an air fryer, you can make almost everything you can fry in a conventional fryer. It's wonderful for heating frozen foods like chicken wings, potato chips, doughnuts, and extra-crisp cookies, but it's also perfect for cooking from scratch dishes like chicken wings, potato chips, donuts, and extra-crisp cookies!
How long does bacon take in the air fryer?
Air fry bacon for 5 to 9 minutes at 350 degrees F, depending upon the thickness of your bacon
More Alternative Air Fryer Breakfast Recipes to try:
Air Fryer Breakfast Frittata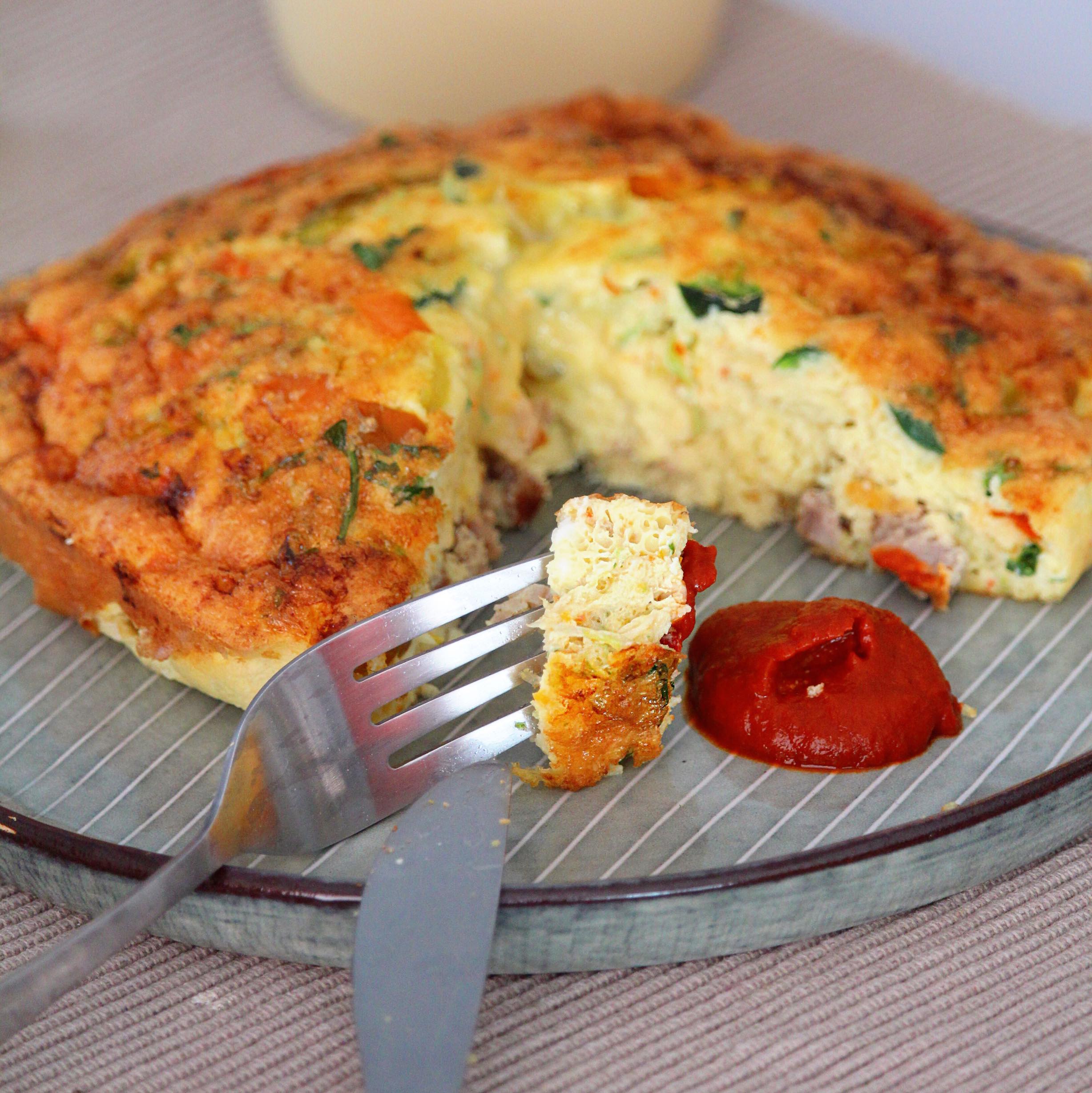 Frittatas are simple to create using an air fryer basket and a cake pan. Change up the components to suit your preferences. Line the bottom of the cake pan with parchment paper if you're worried about the frittata adhering to it.

Click here

AIR FRYER LOW CARB BACON, EGG, AND CHEESE ROLL-UPS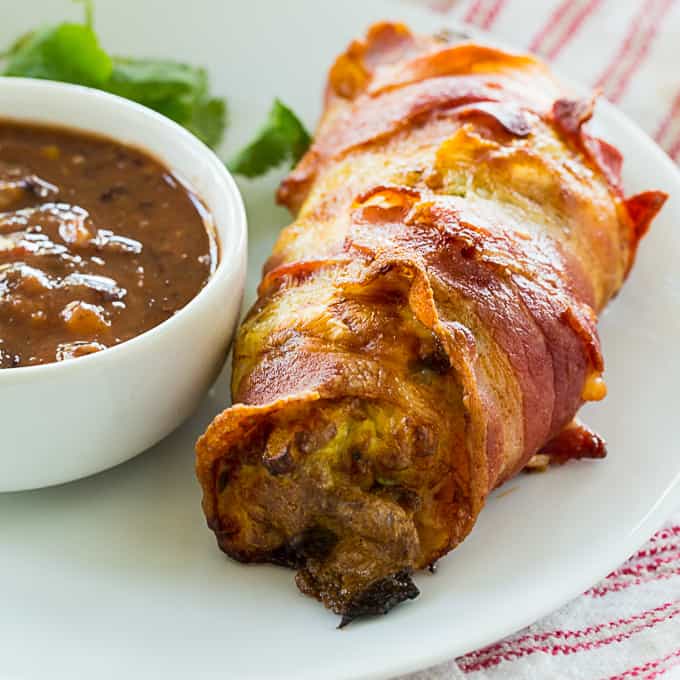 The perfect keto breakfast is Air Fryer Low Carb Bacon, Egg, and Cheese Roll-Ups. Scrambled eggs and cheese are wrapped in bacon slices and air fried till crispy. Serve with a side of salsa for a very tasty way to get a lot of protein into your day.