Super Light Cauliflower Bread Recipe (Keto Friendly)
★★★★★ 5 from 1 reviews
This cauliflower bread is by far the best I've ever made. It is low carb, gluten free, paleo, and keto friendly. It can be used as toast, sandwich bread, or any other bread replacement you require.
I'm really excited to share this recipe with you today. I've already shared several cauliflower bread alternatives, such as my cauliflower crusted grilled cheese and cauliflower bread buns. And, while I adore those recipes, I've always wished for something more.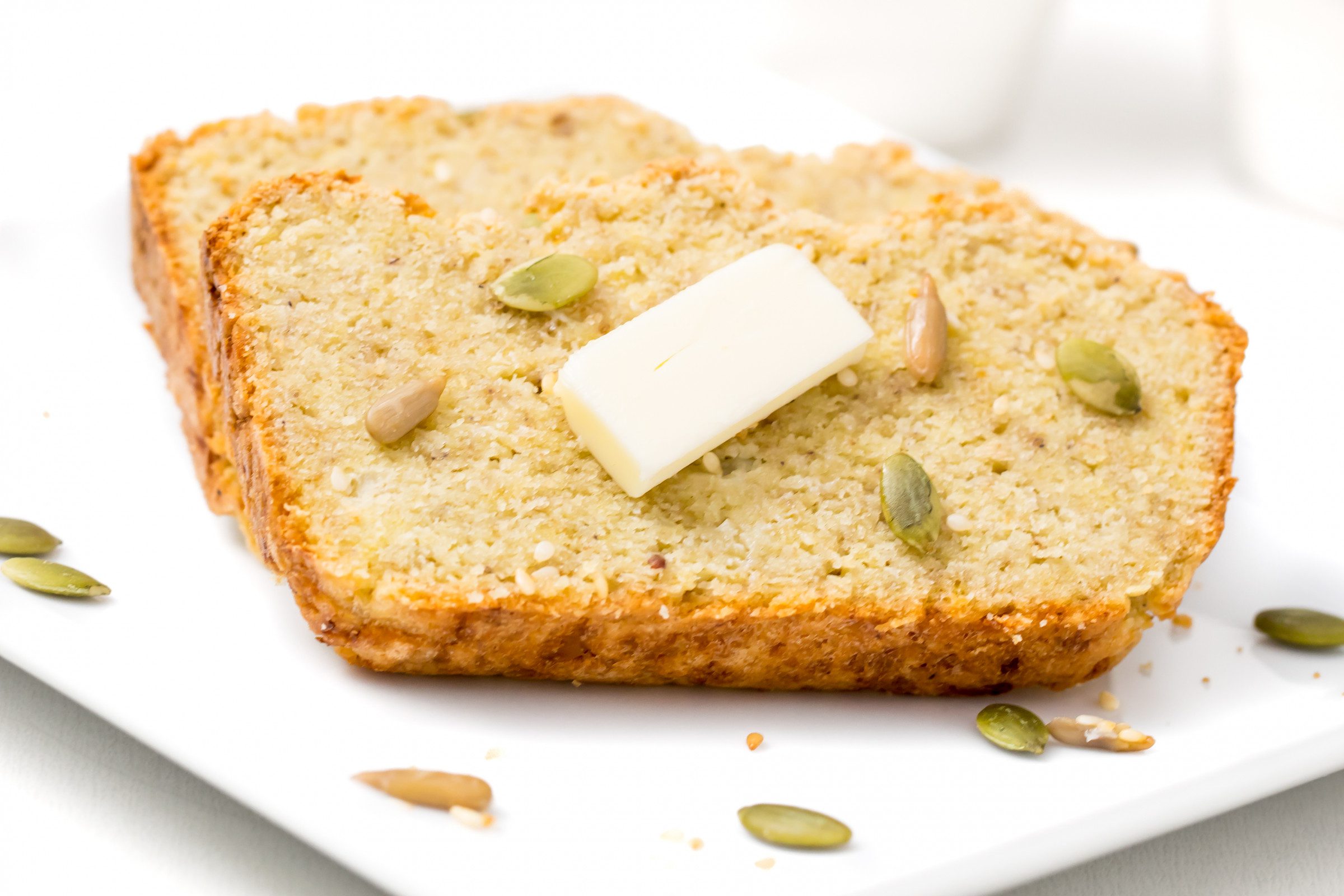 Recommended Posts:
WHY YOU'LL LOVE CAULIFLOWER BREAD RECIPE?
Minimal Ingredients – This recipe requires only four ingredients, or three if you don't like herbs.
Grilled cheese is a favorite among my family members. Using this bread for a grilled cheese sandwich boosts the nutritional value significantly.
Cauliflower is high in vitamins and minerals, containing nearly every vitamin and mineral your body requires. You may not realize it, but it is high in Vitamin C and fiber. The cheese contributes only 2 grams of saturated fat. Per serving, there are 5 grams of net carbs.
Alternative Video: Cauliflower Bread Recipe
BREAD TEXTURE
This cauliflower bread resembles a loaf of white bread, but it does not rise as high. It is strong enough to be sliced, toasted, and used in sandwiches, among other things.
Because whipped egg whites are folded into the batter, the bread is much lighter than regular bread. It has a similar texture to cloud bread, but it is a little more durable and sturdy.
Toasting the bread will make it a little firmer and sturdier.
BREAD STRUCTURE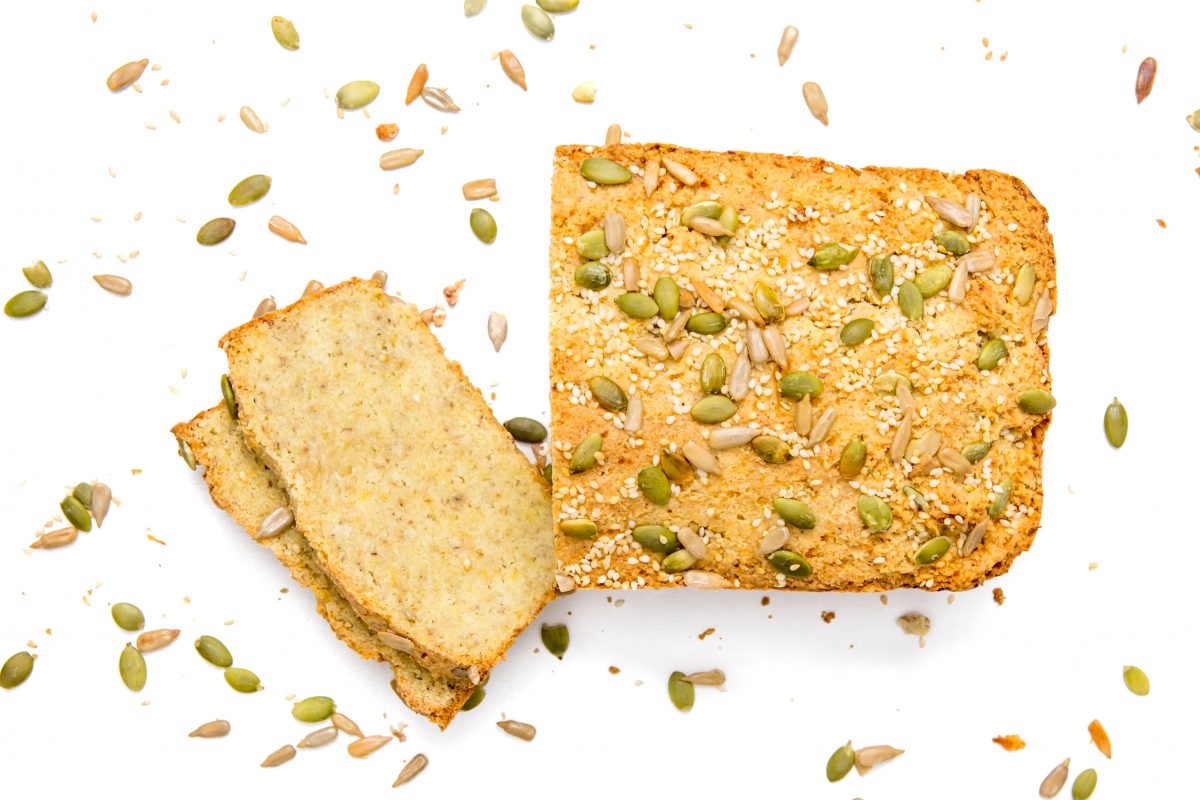 Whipped egg whites are essential to the bread's structure. Whip the egg whites to stiff peaks before folding them into the batter. The whipped egg whites help the bread rise, keeping it light and airy rather than dense and flat.
HOW TO MAKE KETO CAULIFLOWER BREAD
To begin, purchase either a bag of fresh riced cauliflower or a medium-sized head of cauliflower. Riced cauliflower is widely available in most supermarkets. then preheat your oven to 350 degrees Fahrenheit. If you're using riced cauliflower, skip this step and proceed to the next. Remove any green parts as well as the large knob of cauliflower. It should be cut into small pieces.
The cauliflower florets should then be processed into rice-sized pieces in a food processor. It will resemble the bagged cauliflower rice you see at the grocery store. As a result of my advice above. It is less expensive and more cost effective to do it yourself.
Line a baking sheet with parchment paper next. Spread the riced pieces thinly on the lined tray. It will not be this smooth if you use already riknced cauliflower.
After 10 minutes, stir the pieces to ensure even cooking. Bake for another 10 minutes after the first 10 minutes.
HOW TO DRY THE CAULIFLOWER?
You will need to dry out the cauliflower before adding it to the batter, as with many of my cauliflower bread recipes. Cauliflower retains a lot of moisture, so if you don't dry it out first, it will make the bread too wet.
To begin, rice the cauliflower in a food processor until it resembles coarse crumbs. If you're making cauliflower rice, you'll want the cauliflower to be finer.
The cauliflower is then cooked either by steaming or in the microwave.
Finally, wring the cauliflower dry by hand with a tea towel or a few sturdy paper towels, or continue to microwave it until it is dry. In this recipe, I explain how to dry cauliflower using only the microwave. I chose to wring the cauliflower dry by hand for this bread.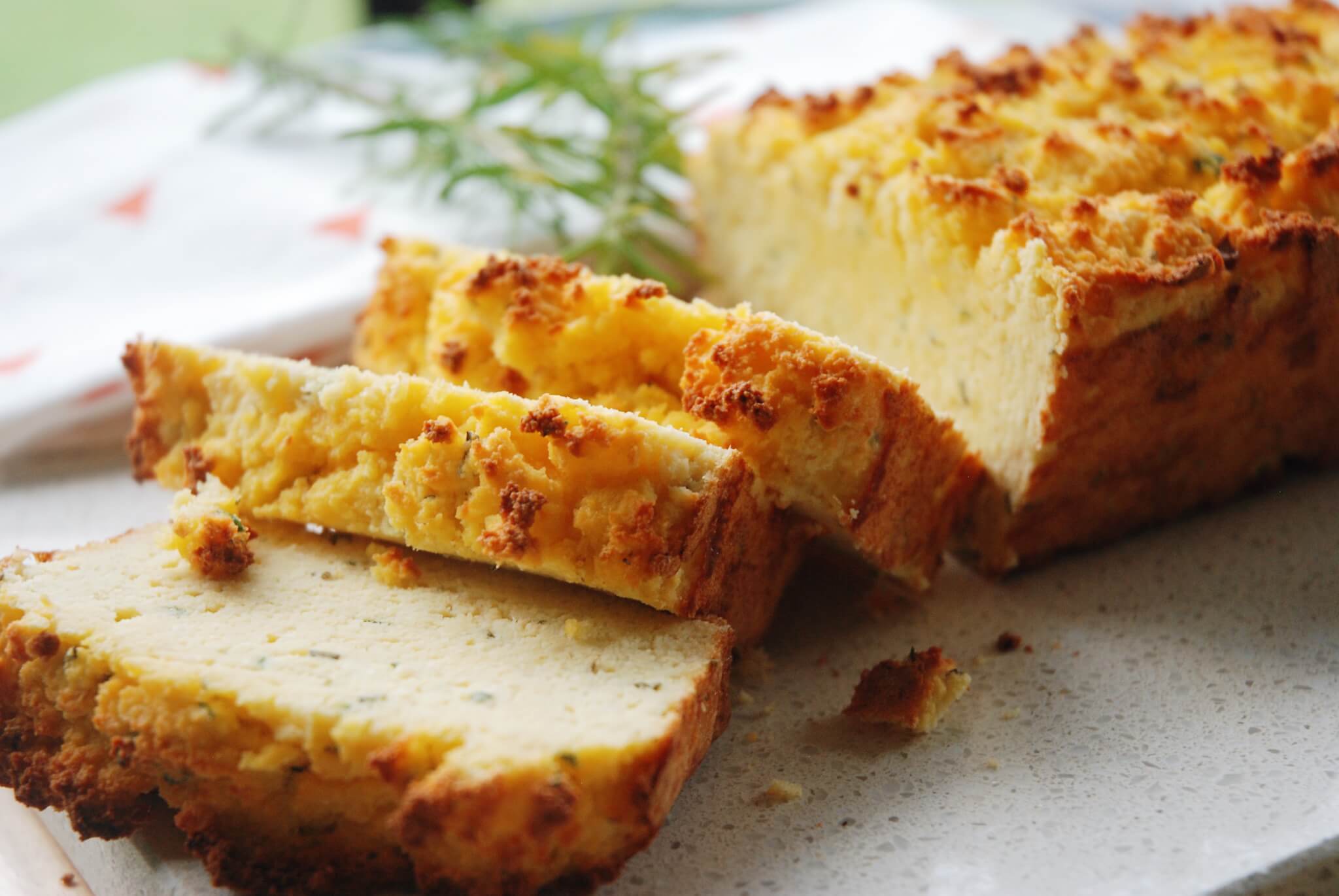 HOW TO MAKE CAULIFLOWER BREAD?
Preheat the oven to 200°C/180°C (fan-forced) and line a large 20cm x 11cm x 9cm (base measurement) loaf tin with baking paper, leaving an overhang on the long sides.
Place cauliflower in a food processor and pulse until finely chopped to the size of rice grains. Place in a large mixing bowl.
Sift together cornflour, baking powder, curry powder, and salt and add to cauliflower. Combine thoroughly. Stir in the cheese and the eggs.
Smooth the top of the prepared pan. Bake for 50-55 minutes, or until set and golden and a skewer inserted into the center comes out clean. Allow for 15 minutes in the tin. Refrigerate until cold, covered.
Serve topped with avocado, poached eggs, and chopped chili in thick, even slices.
CAN YOU REPLACE WHEAT FLOUR WITH CAULIFLOWER?
In some recipes, you can. Cauliflower flour has a very different texture than wheat flour, which is very dry and powdery due to its 92 percent water content. Cauliflower, even when broken down into very small pieces, will end up resembling a puree.
Gluten is an important ingredient in recipes because it adds texture as well as function. When flour is moistened and kneaded, an elastic network of proteins in the dough or batter is activated.
The strands become stronger and more elastic as the dough or batter is kneaded more. You may have read in some recipes that it is critical not to overmix or knead the dough excessively.
Because of the gluten content, the resulting texture would be too tough or chewy. Cauliflower does not contain gluten and thus behaves differently than wheat flour. Will it be successful? Yes, it most emphatically can!
FLAVOR OPTIONS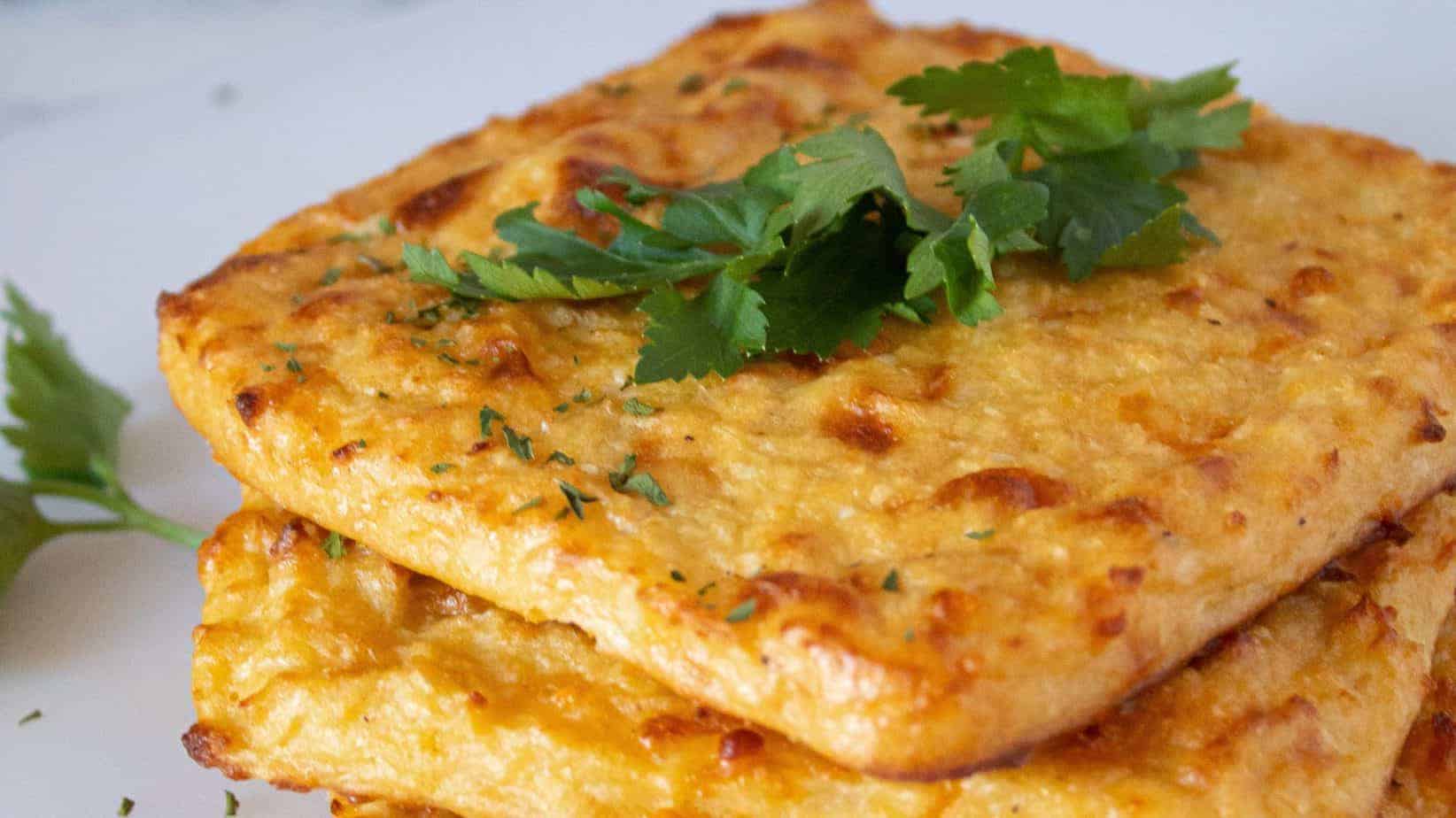 I made a plain loaf on purpose because I wanted something similar to white bread. However, you can easily enhance the flavor of this bread by adding other toppings.
I recommend sticking to dry additions because incorporating liquids will alter the batter too much.
Suggestions for toppings:
Herbs such as rosemary, thyme, and oregano, either dried or fresh
Parmesan or cheddar cheese, shredded
Garlic powder or garlic minced
HOW TO STORE CAULIFLOWER BREAD?
This cauliflower bread can be stored in the fridge in an airtight container for up to 4 days, making it an ideal recipe for people on the go. You can even use these to prepare meals! Learn how to store cauliflower bread so that it lasts longer and stays fresh.
CAN I USE CAULIFLOWER FLOUR TO MAKE KETO CAULIFLOWER BREAD?
While using cauliflower flour for this keto bread recipe may seem appealing, it should be noted that cauliflower flour is very high in carbs. There are 29 grams of carbs and only 3 grams of fiber in 1/4 cup of cauliflower flour.
Cauliflower flour is not the same as riced cauliflower or cauliflower rice, despite the fact that the name suggests it is made with low carb ingredients.
In fact, cauliflower flour contains ingredients such as cauliflower powder, brown rice flour, white rice flour, potato starch, and tapioca flour, all of which are prohibited on the keto diet.
So skip it and make this keto cauliflower bread loaf with store-bought riced cauliflower or homemade cauliflower rice instead.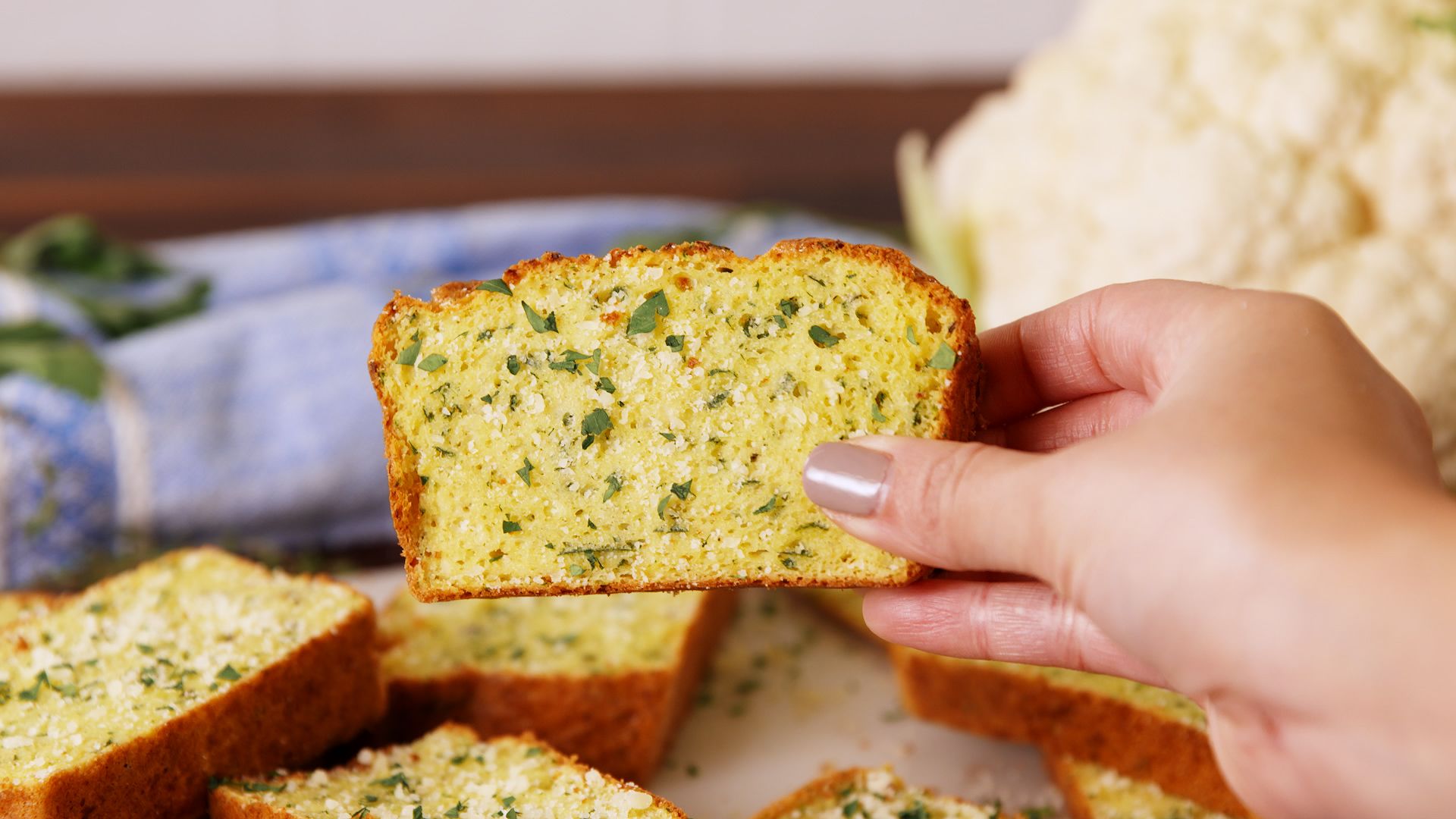 COOK'S TIPS:
Remove Moisture – Don't overlook this step! It is critical to remove as much moisture from the baked cauliflower as possible.
To save time, purchase riced cauliflower.
Allow to cool – Before removing from the baking sheet, allow it to cool. It will break if you remove it too soon.
Keep some in the fridge for a day for a quick meal plan.
Try adding some pumpkin seeds to the bread to give it a little crunch.
Print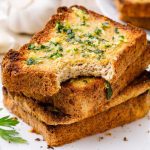 Cauliflower Bread Recipe
---
Author:

Prep Time:

25 minutes

Cook Time:

50 minutes

Total Time:

1 hour and 15 minutes

Yield:

10

slices

1

x
Description
This is my favorite recipe for cauliflower bread. This loaf of bread is strong enough to be used for sandwiches, toast, and other bread substitutes.
---
3

 

cups

 

cauliflower

 

finely riced

6

 

large eggs

 

separated

6

 

tbsp

 

canola oil

 

(use olive oil if making paleo or keto)

1 ¼

 

cup

 

superfine almond flour

1

 

tbsp

 

baking powder

1

 

tsp

 

salt
---
Instructions
Preheat oven to 350 degrees Fahrenheit. Line a loaf pan with parchment paper that is 8 inches by 4 inches.
Microwave cauliflower for 3-4 minutes or until soft. Allow the cauliflower to cool completely. Place a small quantity in a tea towel and wring dry once it has cooled. Work in tiny batches with the leftover cauliflower.
In a mixing dish, combine the egg whites. High-speed beating until stiff peaks emerge. Place aside.
Combine the egg yolks, oil, almond flour, baking powder, and salt in a large mixing basin. To make a smooth paste, combine all of the ingredients in a mixing bowl. Stir in the cauliflower until it is equally distributed.
14 of the egg whites should be added to the dough. Fold in the egg whites with a spatula. When the egg whites are completely folded in, add another batch of egg whites and repeat until all of the egg whites are incorporated. The mixture should be light and frothy. Be cautious not to overbeat the egg whites, as this can lead them to lose the air that has been whipped into them, causing the bread to not rise properly.
Pour the batter into the loaf pan that has been prepared. Bake for 45-50 minutes, or until the bread is golden brown. Allow the bread to cool completely before slicing.
Notes
If you want to make a paleo version of this recipe, replace the canola oil with olive oil and make your own paleo baking powder.
Cauliflower should be riced until it resembles coarse crumbs. If you're preparing cauliflower rice, you'll want the cauliflower to be finer.
If you don't want to microwave the cauliflower, you can steam it before drying it.
I prepared a basic loaf on purpose since I wanted something close to white bread. However, you can simply enhance the flavor of this bread by adding additional toppings such as shredded cheese or fresh or dried herbs. If you're adding toppings to flavor the bread, do it after you've added the cauliflower.
Category:

Breakfast

Cuisine:

American
Nutrition
Serving Size:

10 slices

Calories:

204kcal

Sugar:

1g

Sodium:

285mg

Fat:

17g

Saturated Fat:

1g

Carbohydrates:

6g

Fiber:

2g
Keywords: breakfast, cauliflower bread recipe, best cauliflower bread, keto cauliflower bread
Frequently Asked Questions
What does cauliflower bread taste like?
It tasted exactly like mashed cauliflower. I still believe that a generous sprinkling of Italian Seasoning or even just oregano would improve the flavor significantly. If you like cauliflower, you'll probably enjoy these.
Is cauliflower flour keto friendly?
Cauliflower flour is here to make all of your low-carb, gluten-free baking dreams come true. It's a fantastic development that will benefit Paleo and keto dieters, gluten-free people, and anyone who wants to reduce carbs in their baking.
Does cauliflower crust taste like regular pizza crust?
Although cauliflower crusts are typically thinner and lighter than traditional crusts, there are some recipes that are nearly indistinguishable from the real thing. And we wouldn't be surprised if you prefer the subtle flavor of cauliflower crust.
How does cauliflower pizza crust taste?
In most cases, these contain not only cauliflower and seasonings, but also non-wheat flour and, in some cases, egg whites. The worst crusts are either thick and tough and taste like raw cauliflower, or they're greasy, thin peels that can't hold a teaspoon of sauce, let alone cheese or pepperoni.
More cauliflower bread recipes to try:
Cauliflower Bread Buns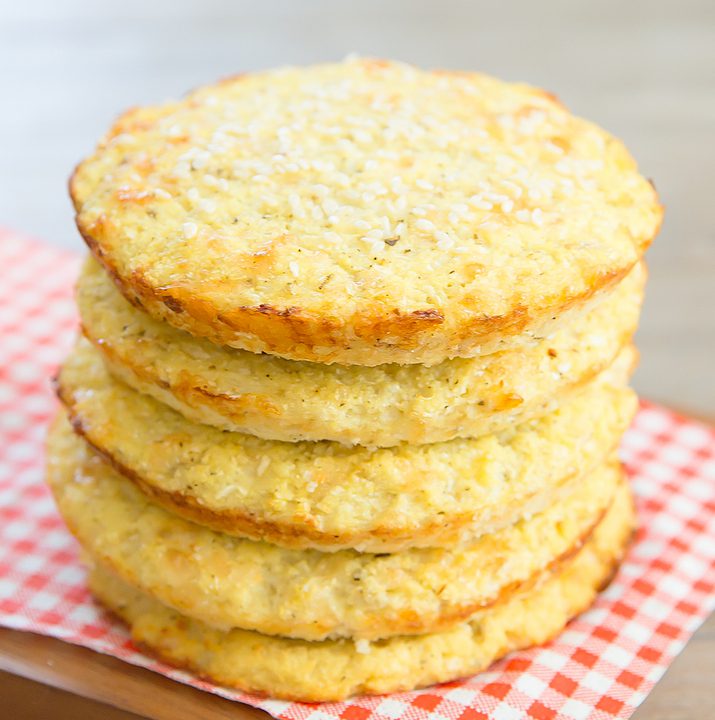 Cauliflower bread buns are gluten free and low carb. They go well with hamburgers, sandwiches, and other foods. And, unlike other cauliflower bread substitutes, there's no need to wring the cauliflower dry!
Read Here
Cauliflower Bread No Flour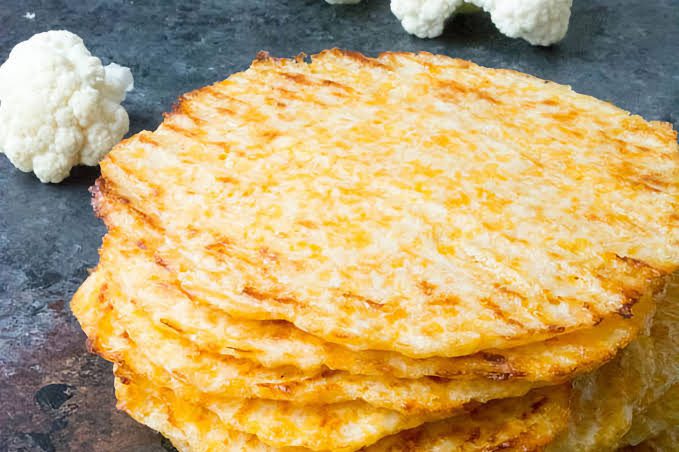 Cauliflower is a versatile vegetable that can be roasted, mashed, or baked. It also serves as an easy, low-carb base for a variety of healthy recipes.
While you're probably already familiar with cauliflower rice and cauliflower pizza crust recipes, cauliflower bread may become your new favorite.
Click Here
OTHER RELATED POSTS: