36 Simple Graduation Party Food Ideas That Your Guests Will Love!
★★★★★ 5 from 1 reviews
These graduation party food ideas will help you celebrate your child's success! These treats, ranging from appetizers to desserts, will make your celebration even more memorable.
There's no better way to congratulate a recent graduate than with their favorite foods.
This list has something for everyone, whether they like wings and burgers or donuts and cookies. Nothing brightens up a party like these delectable treats.
Don't be concerned, inexperienced cooks. While these recipes are worthy of a celebration, they are also simple to prepare. If I can do it, so can you. These dishes are a must-have at any graduation party, whether it's a big bash or a small gathering.
GRADUATION PARTY FOOD IDEAS
Is your child a fan of White Castle hamburgers? If you've been looking for the ideal copycat recipe, your search is over. This is all you'll require. The ingredients for these burgers are simple: buns, a beef patty, and cheese.
These bite-sized marvels are hypnotic! With cheese and bacon, you really can't go wrong. Add ranch and chives to the mix, and you've got a sure-fire crowd-pleaser.
These game-day favorites are also appropriate for any party, whether it's a birthday, anniversary, or graduation. These wings have a crispy exterior and a tender interior. What about the flavor? Simply incredible.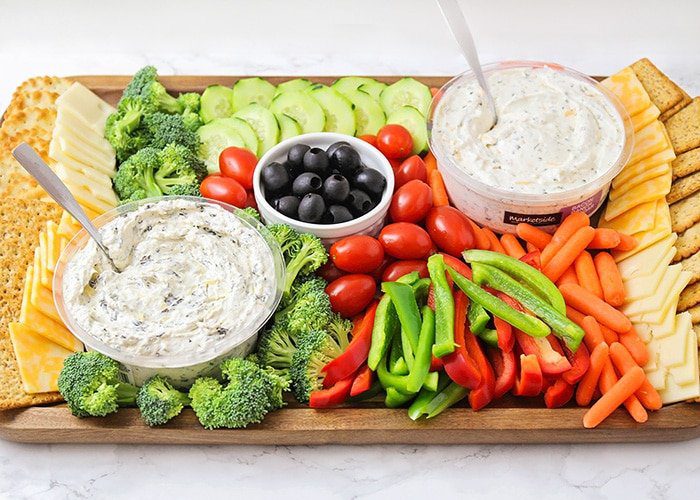 With this colorful veggie tray, you can serve a delicious appetizer to your vegetarian guests. Anyone who says vegetables are boring and bland hasn't tried this. Carrots, celery, cucumbers, tomatoes, asparagus, radishes, and green beans – what a colorful and flavorful combination!
Alternative Video: 23 Simple Food Ideas for Graduation Party
Recommended Posts: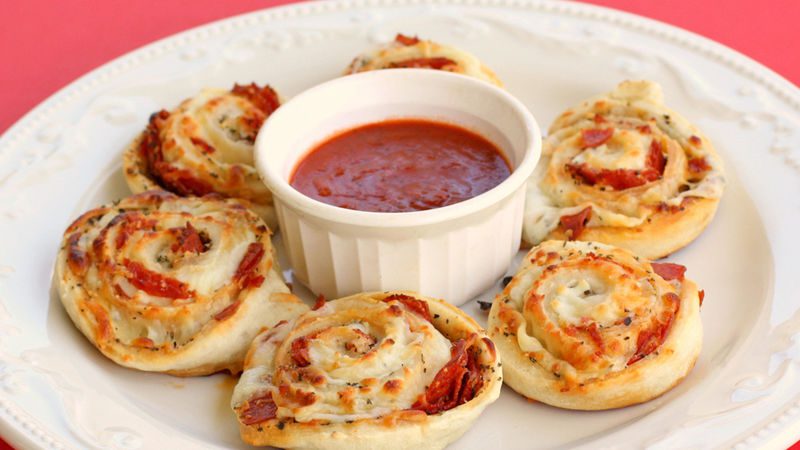 This recipe is ideal for all of you who do not cook! You don't have to be a culinary pro to be the best mom and dad in the world. If you serve these pizza rolls to your children, you will become famous in their eyes.
Kabobs of fruit? Fruit ka-bombs are more like it! They're the ideal party appetizer because they're visually appealing, delicious, and simple to prepare. There is no set recipe here.
SOCIAL DISTANCING GRADUATION PARTY FOOD IDEAS
You can make a bunch of mini frittatas in your pie maker with a few basic ingredients like peas, eggs, and a block of Fetta cheese and have lunch covered for a week.
These Indian-inspired chicken jalfrezi pies, cooked in a patty pan, are ideal as a starter when entertaining or as a lunchbox filler. They're also freezer-friendly, so you can make them ahead of time and store them in the freezer for later.
These sausage rolls are ideal for your next party because they are made with chicken sausage mince and a delicious honey and mustard mixture for added flavor.
These mini pizza bites will be a hit with the kids. Ideal for entertaining a large group or packing in a child's lunch box.
Who said pie makers could only be used to make pies? Using store-bought brioche, you can quickly make a batch of sweet and juicy berry bread and butter puddings.
Are you looking for simple finger food recipes? These mini wellingtons can be made ahead of time, freeing you up to mingle.
GRADUATION PARTY FOOD IDEAS FOR LARGE CROWD
A popcorn bar is a great way to entertain guests in a fun, easy, and CHEAP way! Because both children and adults enjoy popcorn, why not set up this entertaining setup at your next party? Most grocery stores sell various flavored powder cheeses.
This nacho bar is fantastic! Check out how Jessica from Fantabulosity made this incredible bar. She even bought a genuine nacho cheese machine! This is a fantastic idea that your guests will never forget!
There are so many possibilities with this french fry bar! Go to the store and purchase a variety of frozen fry varieties. Crinkle cut, curly cut, steak cut, and so on. Then, distribute your toppings so that each guest can create their own fry masterpiece! The fact that this is a gluten-free option for guests is an added bonus!
What could be more delectable? Everybody enjoys hot dogs! They also have delicious veggie and vegan dog options these days! Set out a few different hot dog options, followed by every delicious topping you can think of on the side! Chili, cheese, and beans! The possibilities for toppings are limitless!
Who doesn't enjoy a good donut? This would be a great dessert table for any occasion! A donut bar is surprisingly simple to put together and looks fantastic! See how she made her own donut holders in the post above!
Cupcake bars are probably the most entertaining dessert options I can think of. Choose your cake flavors for this idea, from chocolate to vanilla to red velvet! The options are limitless! Then, add 2-3 different frostings and some fun sprinkles in the colors of your school's graduation!
GRADUATION PARTY FOOD IDEAS ON A BUDGET
Make the perfect potato salad with our easy twist of adding devilled eggs for an extra kick. Ideal for your next picnic, barbecue, or family get-together.
Use delicious, hearty portobello mushrooms as your pizza bases to increase your mushroom intake. While the mushrooms are baking, prepare your ingredients, then let everyone top their own before a final turn through the oven to melt the cheese.
The large, soft-on-the-inside, chewy-on-the-outside pretzel found in American malls, which originated in Germany.
Make your own flaky sausage rolls with this low-fat recipe that calls for chicken and pork mince instead of preservative-laden sausage mince. This recipe is ideal for children's birthday parties or picnics – adults enjoy them just as much as children.
A garlic bread/cheese pizza in the shape of sticks. They will be adored by the entire family. This is the same dough I use for pizza; you could make one batch and divide it into two batches, one for pizza and one for garlic sticks.
These moreish morsels will have even the meat-eaters coming back for more! An impressive low-effort vegan entree, these moreish morsels will have the meat-eaters coming back for more!
BBQ GRADUATION PARTY MENU
A tried-and-true recipe that almost everyone will enjoy. It doesn't hurt to keep things simple and let the grilling speak for itself every now and then.
This is yet another summertime favorite. On a hot summer day, hot dogs are meant to be grilled, and you can easily grill up enough for everyone in no time. Adding bacon to your hot dogs will turn them into a crowd pleaser.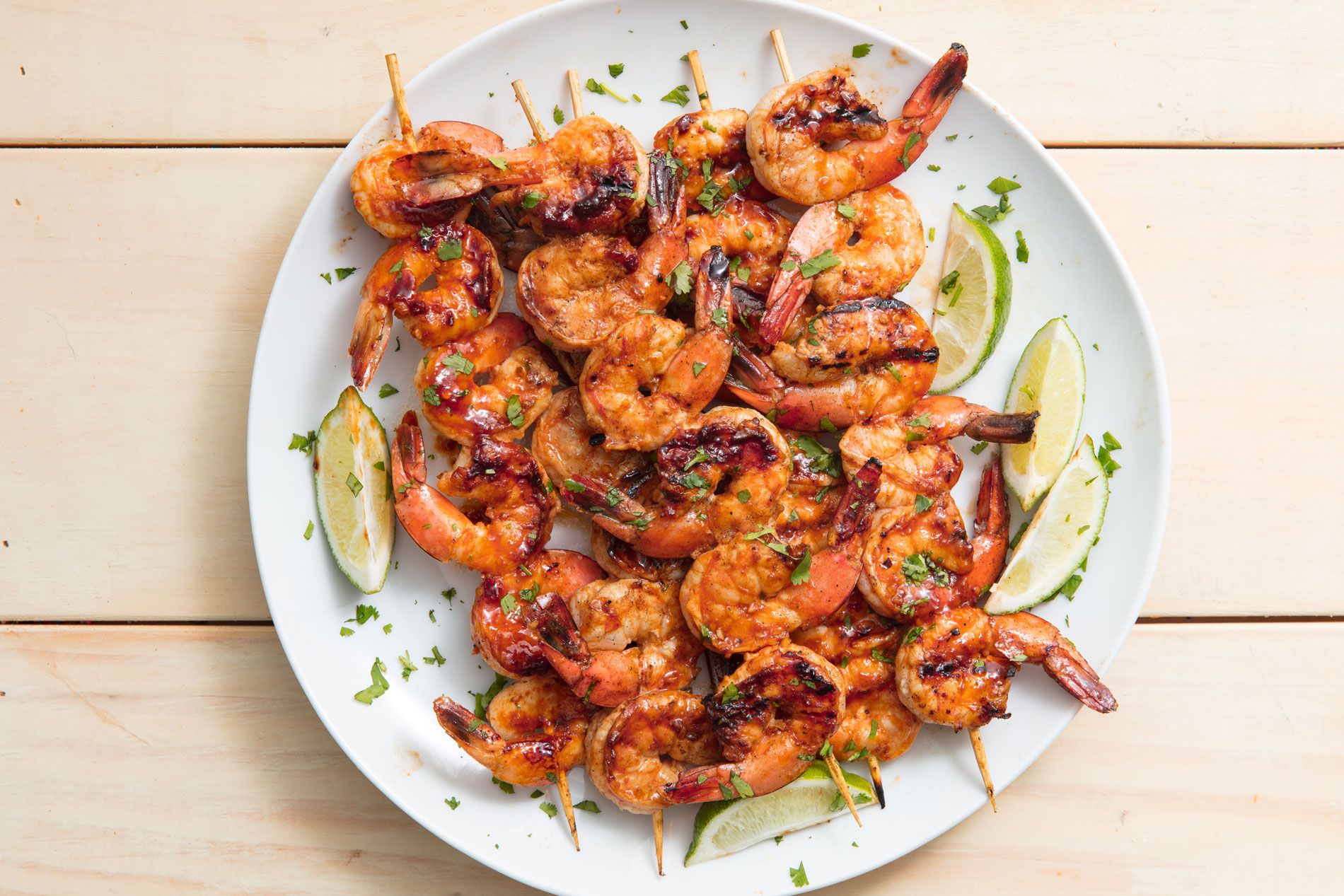 This recipe works well as an appetizer or as a main course. Marinate your shrimp to give them a distinct flavor before grilling to perfection. The marinade makes this shrimp recipe memorable, and your guests will love it.
This is yet another marinade recipe that will have your guests begging for more. Ribs are a delicious summer dish, and this recipe is ideal for a graduation party.
Don't forget to prepare appetizers for your graduation party. This recipe for grilled tomato bruschetta is a delicious and healthy way to kick off the party.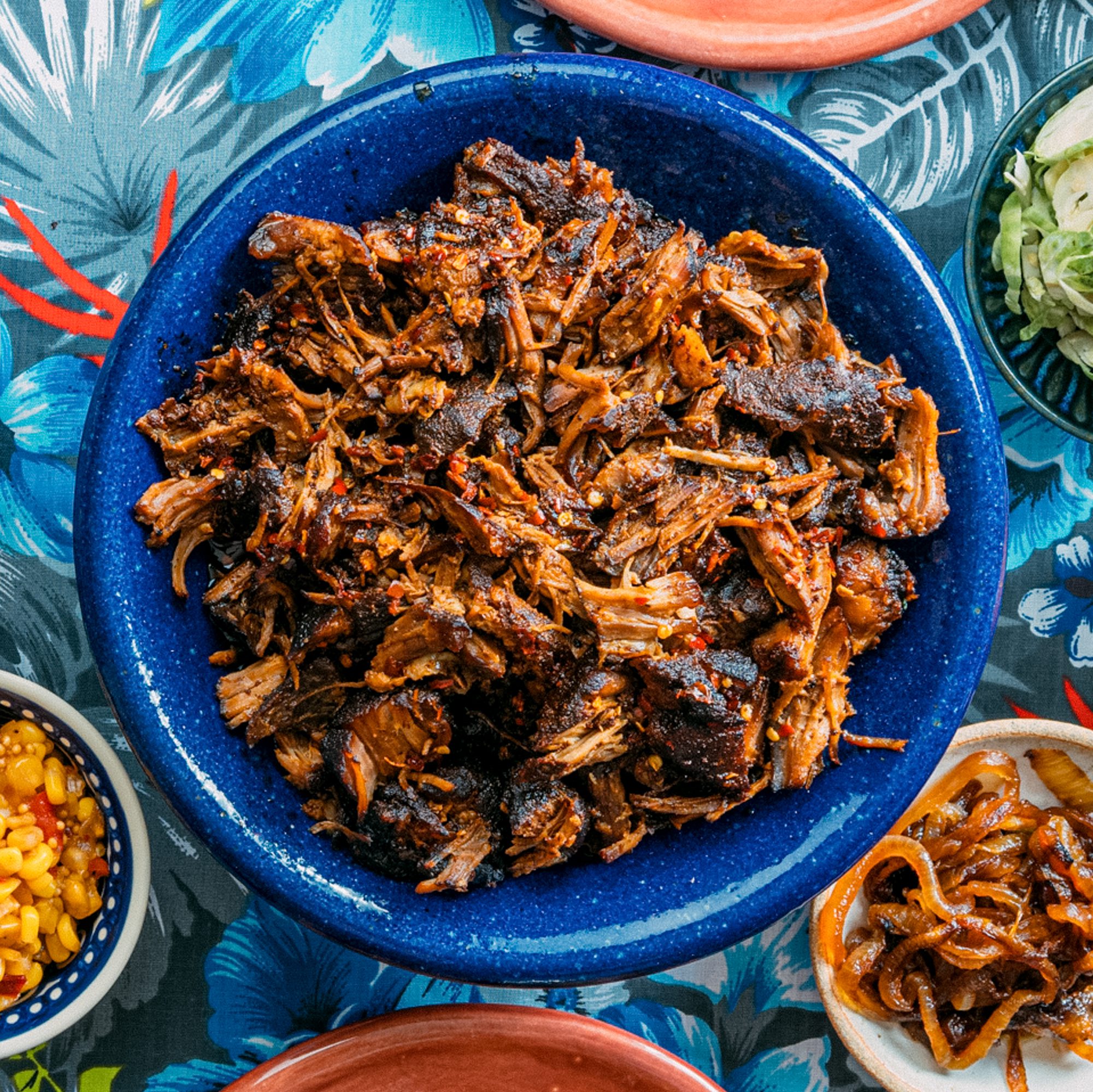 This pulled pork recipe is intended for Big Green Egg owners, but it can also be used in a smoker. Pulled pork is always a hit at graduation parties, and this one-of-a-kind recipe will set your pulled pork apart from the crowd.
MAKE AHEAD GRADUATION PARTY FOOD IDEAS
These soft, cakey cookies are studded with tart, juicy blueberries and topped with tangy cream cheese frosting. I bring them to family and school functions, and they are always the first thing to disappear!
Ground beef is elevated in these party sliders that are sure to please your guests. I love how simple they are!
This fun and tasty appetizer gets a fruity tang from pineapple. Instead of one large cheese ball, make two smaller ones…one to serve before a meal and one to bring to a party.
As the primary caregiver for my grandmother, I am attempting to prepare healthier meals for her. Mediterranean cuisine fascinates me. It's much easier to eat chicken and vegetables straight from the kabob, which inspired this sheet-pan dinner.
This recipe combines spices from my Indian heritage with a contemporary twist. Add half a serrano pepper to the slaw if you want to up the heat on your sandwiches.
It's difficult to say no to a crescent roll, bacon, and cream cheese in one bite! These cream cheese pinwheels will be devoured by children, friends, and family alike. When we have a get-together, I now bake a double batch.
Print
Bacon Cream Cheese Pinwheels Recipe (Graduation Party Food Ideas)
---
Author:

Prep Time:

20 minutes

Cook Time:

20 minutes

Total Time:

40 minutes

Yield:

8

servings

1

x
Description
Bacon Cheddar Ranch Pinwheels are the perfect party appetizers that take less than 20 minutes to prepare. These crack chicken pinwheels are bursting with flavor thanks to bacon, cream cheese, cheddar cheese, and ranch.
---
1/2

 

lb

 

rotisserie chicken

 

(shredded)

8

 

oz.

 

cream cheese 

(softened)

1/2

 

cup

 

Ranch dressing

1

 

cup

 

cheddar cheese

 

(shredded )

8

 

pieces

 

bacon 

(cooked and chopped)

2

 

tablespoons

 

green onion or chives

 

(chopped)

3

 

large flour tortillas

 

(or 6 smaller tortillas)
---
Category:

Appetizer

Method:

None

Cuisine:

American
Nutrition
Serving Size:

8 servings

Calories:

272kcal

Sugar:

25g

Sodium:

84mg

Fat:

17g

Saturated Fat:

8g

Unsaturated Fat:

0g

Trans Fat:

0g

Carbohydrates:

29g

Fiber:

8g

Protein:

19g

Cholesterol:

98mg
Keywords: bacon and cream cheese pinwheels, graduation party ideas, bacon and cream cheese pinwheels recipe
Frequently Asked Questions
What should you have at a graduation party?
Create a food and beverage menu, as well as a grocery list. Order banners, streamers, collage posters, balloons, and other party decorations. Create unique finishing touches such as a guest book, graduation photo book, slideshow, and so on.
How much food should you have at a graduation party?
Prepare multiple trays of each item so that you can replenish the food as it is consumed and always have fresh appetizers on hand. Plan on one and a half pounds of food per person if you're serving a full meal.
What do you do at a graduation dinner party?
Graduation Party Games That Your Guests Will Enjoy:
Guess who it is.
Graduation Throughout the Years
Mad Libs.
Attach the Tassel to the Grad Cap.
Charades.
Ring Toss Around the World
Twister the Giant.
Superlatives
How many tables should you have at a graduation party?
One table per 50 guests is a simple rule to ensure you have enough space for food and drinks for all of your guests. However, if you can refill food or drinks while the party is going on, you may only need one set of tables.
How much does open house food cost?
It's best to serve items that don't need to be heated, such as cold cuts and salads (garden, pasta, potato, etc.). Estimate that each person will consume 3-4 servings of each type of appetizer, 5-6 ounces of meat, a handful of vegetables, and one full portion of dessert.
What is the best time for a graduation party?
Most guests will find it most convenient to attend between noon and 6 p.m. on weekends, but keep in mind that many of your friends will be planning their own parties on the same days and times. While your choice of date or time will not please everyone, try to avoid competing for a coveted slot.
How do you plan a graduation party at home?
Determine the date, time, and location of the party.
Make a budget.
Make a guest list and place an order for announcements.
Prepare the food.
Make a decision on decorations.
Plan your assistance.
Make plans for enjoyment.
Finally, savor each and every moment.
What colors do you use for a high school graduation party?
Blue, orange, green, red, purple, yellow, white, and burgundy are the solid color options. The main color should be repeated in balloons, streamers, tableware, and the centerpiece. A sprinkling of confetti on the table will add a festive touch.
What is the average cost of a graduation party?
We discovered that the average cost per person for a graduation party is $18.81. A small, 10-person soiree would cost the average host around $190 at that rate.
How far in advance do you send out graduation party invitations?
If you're throwing a graduation party, we recommend sending out invitations three to four weeks before the event (definitely no less than 2 weeks before). The same rule applies to graduation announcements that also function as invitations. Why so soon? In today's hectic world, 3-4 weeks is pretty standard for event invitations.