22 Best Cooked Sushi Rolls
Because they are uncomfortable eating raw fish, many individuals avoid sushi. The good news is that many sushi dishes incorporate cooked fish, veggies, or other proteins. You can cook these 24 Popular Cooked Sushi at home or order them at a Japanese restaurant, so grab your chopsticks and dig in!
WHAT IS THE SUSHI TYPE COOKED IN JAPAN?
You'll be glad to know numerous cooked sushi rolls are available and that not all sushi is raw after beginning with cooked sushi, some people "graduate" to eating raw sushi. The recipes for several popular cooked sushi that are delectable and simple to prepare at home are included below.
VARIOUS TYPES OF SUSHI
When pursuing a sushi restaurant's menu, it might be challenging to decide what you want because there are so many different types of sushi and ingredients. Therefore, it's vital to be thoroughly aware of the many alternatives before placing a sushi order.
The most popular type of sushi is maki rolls. The ingredients are encased in a roll of rice and nori (seaweed), which is then divided into bite-sized pieces.
Uramaki sushi rolls are most commonly referred to as "inside-out" sushi rolls in the United States. In other words, the sushi is turned over so that the nori is inside and the rice is outside.
Nigiri: Nigiri, which means "two fingers," is a sushi dish that consists of a layer of fish, usually salmon or tuna, that has been thinly sliced on top of a ball of seasoned sushi rice.
Sashimi: Nigiri without rice is what sashimi is. Sashimi is a thinly sliced piece of flesh, such as fish, shrimp, or squid.
Sushi in temaki hand rolls: Temaki rolls look like ice cream cones. A nori cone is filled with fillings such as rice, salmon, and other ingredients.
1. PHILADELPHIA ROLL
Smoked salmon, cream cheese, and cucumber are combined in Philadelphia rolls before wrapped in nori seaweed and sushi rice. In this recipe, you will discover how to make sushi, roll sushi, and create delectable and creamy Philly roll sushi.
This more recently cooked sushi roll has become famous in the last ten years. The cream cheese inside a Philly roll is what gives it its "Philadelphia" flavor. Cream cheese goes well when served with cooked salmon, shrimp, or vegetables. This dish includes cold-smoked salmon for the perfect taste of creamy, salty, and crunchy cucumber spears.
Although cream cheese is not a traditional ingredient in sushi, sometimes it's best to think outside the box if you want the finest-cooked sushi rolls.
2. CRUNCHY ROLL SUSHI (TEMPURA CALIFORNIA ROLL RECIPE)
A great alternative to the well-known California Roll is crunchy roll sushi. This crisp roll has a shrimp tempura filling and a crispy panko breadcrumb covering. The texture and flavor are incredible! This recipe is simple to prepare at home and is comparable to the dish from your preferred Japanese eatery.
3. SHAGGY DOG SUSHI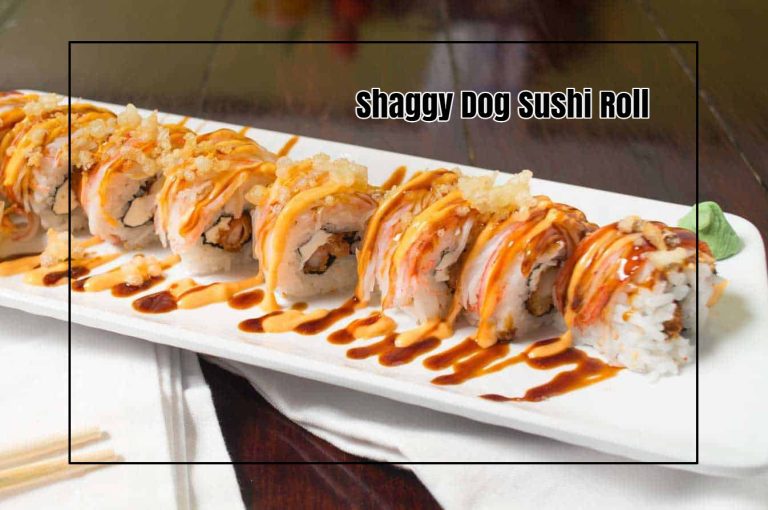 For those who enjoy sushi, Shaggy Dog Sushi is a popular choice. This roll is perfect for pregnant ladies or people who don't enjoy raw sushi because it is crispy, spicy, and free of raw fish. You can create your shaggy dog roll at home with a little effort.
4. VOLCANO ROLL
The Volcano Roll will blow your mind and is quite addicting! It comprises sushi rice rolled in seaweed sheets, shrimp, avocado, and cucumber. The spicy lava topping is excellent. This recipe is simple to prepare, and I'll show you the tricks to creating a delectable crab salad lava topping!
5. NORI (SUSHI SEAWEED)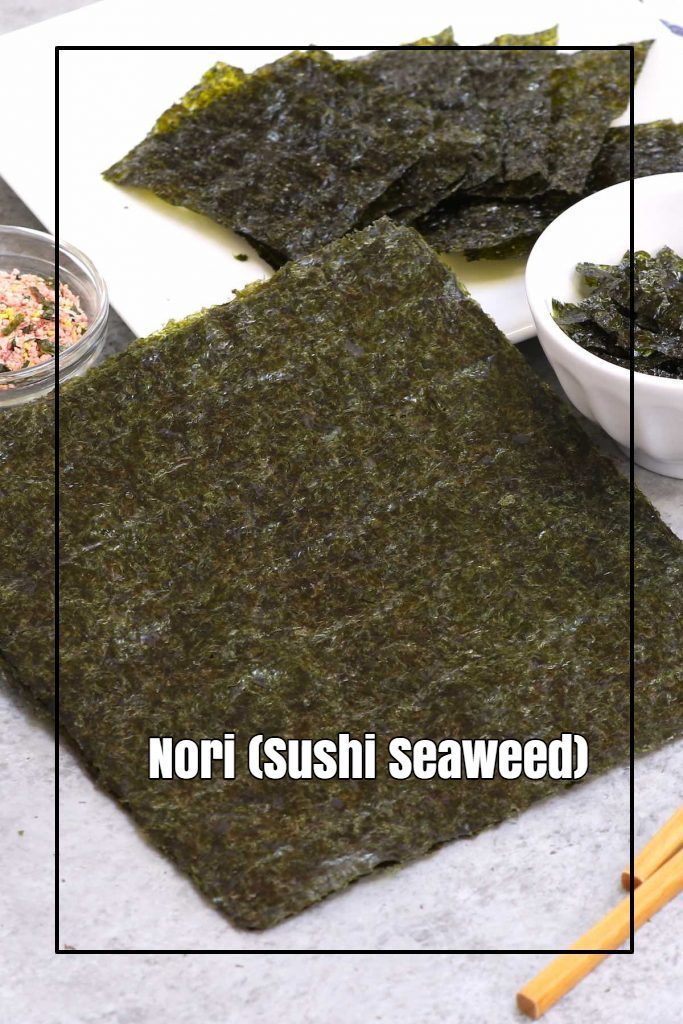 The Japanese phrase for dried edible seaweed, or nori, typically refers to sheets of thin, paper-like seaweed. Japanese and Korean chefs frequently use it to encase sushi or onigiri rolls. 
Creamy avocado, poached shrimp, and crunchy cucumber are the fillings of Boston rolls, which are then wrapped in nori seaweed sheets and sushi rice. You may learn how to create sushi rice, choose ingredients, roll sushi, and add tobiko or masago as a garnish by following this tutorial!
7. THE BEST SUSHI PIZZA
Sushi pizza is a great way to spice up your pizza night! Think about how convenient it would be to have your favorite sushi flavors on a handheld slice of pizza. With the help of this recipe, you can create a seaweed and rice "crust" that you can then top with all of your favorite sushi ingredients, including salmon, avocado, and cucumber.
8. DRAGON ROLL SUSHI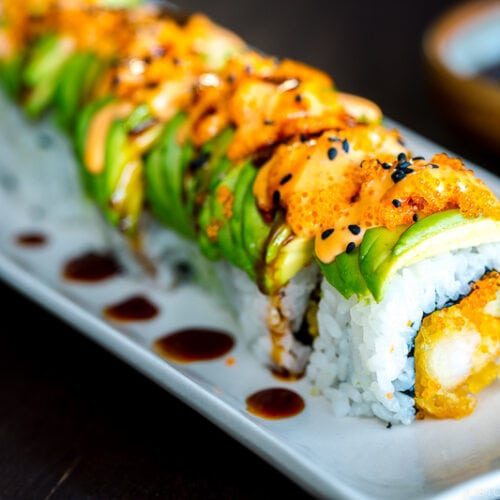 The Dragon Roll is one of the best sushi dishes ever served at Japanese restaurants. Dragon roll sushi has a delectable avocado topping that resembles the scales of a dragon and is stuffed with shrimp tempura, cucumber, and asparagus. You may prepare them at home if you follow our tips and tactics, which we'll share with you.
9. CALIFORNIA ROLL SUSHI
A type of maki sushi known as a "California Roll" is created by rolling ingredients like crab and avocado in nori and seasoned rice. Although California Rolls are a type of rolled sushi, they are not native to Japan.
10. UNAGI SUSHI ROLL (EEL SUSHI RECIPE)
BBQ eel, crunchy cucumber, sushi rice, and nori seaweed sheets are all used to fill unagi sushi rolls. Then, I like to sprinkle it with delectable unagi sauce for added flavor. One of my favorite sushi rolls is eel sushi, a typical Japanese sushi staple. This handmade recipe may teach you to make unagi, create rice, and roll sushi.
11. GODZILLA ROLL SUSHI
Godzilla rolls are seasoned rice and nori seaweed sheets filled with crispy shrimp tempura, avocado, and cucumber. Then, for added taste, pour on some soy sauce or hot mayo. Bypass the restaurant, and prepare some at home instead with this simple recipe for Japanese shrimp tempura rolls!
12. FUTOMAKI ROLL
Huge sushi rolls called "futomaki rolls" are delightful to produce and consume. These sushi rolls have a thicker coating of sushi rice, making them complete.
13. SWEET POTATO SUSHI ROLL
Sweet Potato Sushi Rolls are made with fluffy sushi rice, a sheet of nori seaweed, and fillings like roasted sweet potatoes and creamy avocado. It's a simple vegan dish that's great for kids. I'll provide my recipe for the tastiest sweet potato rolls to you.
14. AVOCADO SUSHI ROLLS
Avocado Sushi Rolls are a well-liked vegan alternative to the California Roll. The act of cooking sushi at home is immensely satisfying. Not only is it far less expensive than dining out, but learning how to cook is also a lot of fun! A few essential ingredients are needed to make this creamy and delicious avocado roll dish, which is simple to prepare at home.
15. DEEP-FRIED SUSHI ROLL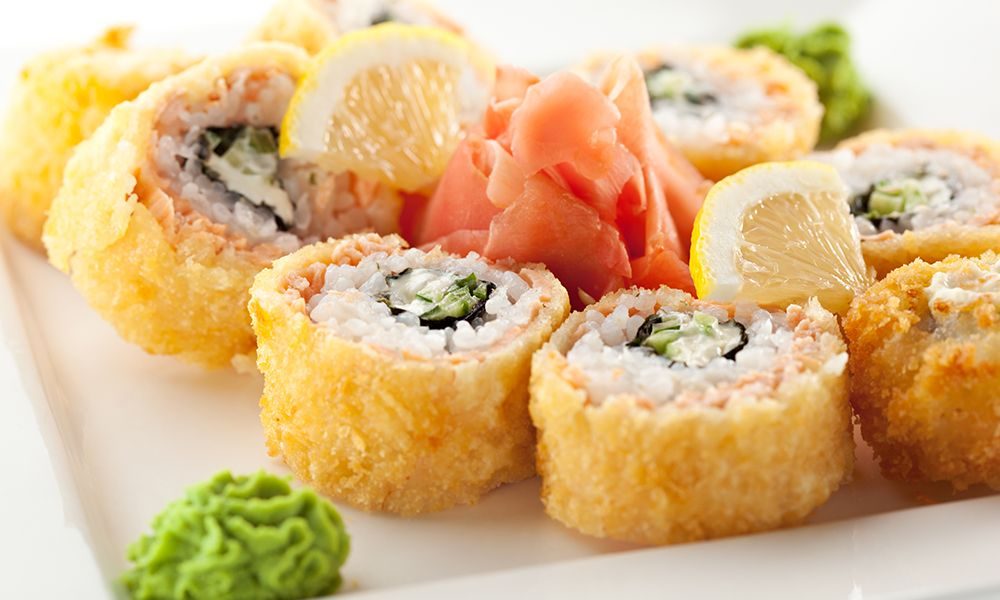 These sushi rolls raise the bar for tempura. The whole roll is covered in a handmade tempura batter and deep-fried until it is perfectly crispy.
16. CUCUMBER ROLL
With this simple cucumber roll recipe, you can make sushi rolls at home! For a nutritious and delectable vegetarian roll, fresh cucumber, pickled carrots, and avocado are all wrapped in seasoned rice and served with hot mayo. Sushi is pretty enjoyable and straightforward to make at home.
17. OSHINKO ROLL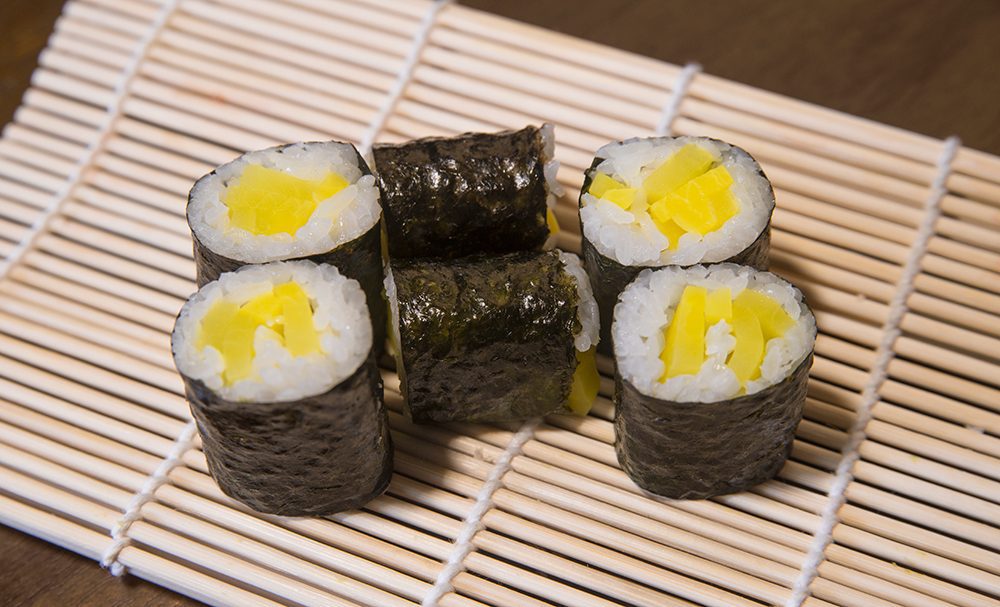 With this simple cucumber roll recipe, you can make sushi rolls at home! For a nutritious and delectable vegetarian roll, fresh cucumber, pickled carrots, and avocado are all wrapped in seasoned rice and served with hot mayo. Sushi is pretty enjoyable and straightforward to make at home.
This sushi roll recipe is incredibly traditional Japanese fare. The fillings are more pickled than they are cooked. Cucumber and pickled daikon radish are the critical components of this wrap. The daikon radish is sweet, incredibly crisp, and pickled to provide a tang.
Daikon is traditionally dried and left to ferment naturally for a lengthy period before being combined with salt, kombu, rice bran, and yellow blossoms to color the pickling solution. It pairs well with crisp, fresh cucumbers and has a pleasant, earthy flavor.
18. INARI
Another cooked sushi roll is inari, which resembles a tiny pillow pocket more than a roll. To make the fluffy, delectable outside wrapping, seasoned soybean or tofu sheets are deep-fried and then chilled.
Sushi rice and any additional ingredients you choose to use are stuffed inside. Salmon and shrimp cooked in their shells, finely diced vegetables like carrot or cucumber, and occasionally eggs go well with inari. These flavorful tiny bites are ideal for picnics or lunchboxes.
19. CATERPILLAR ROLL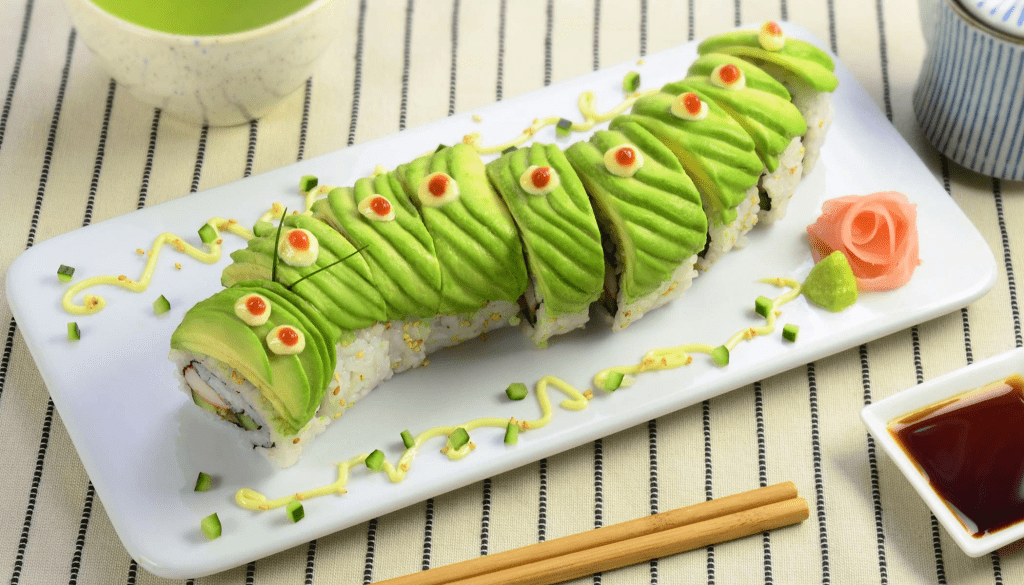 With some bean sprout antennae and a tiny dab of spicy mayo for eyes, you can genuinely make this roll resemble a caterpillar. Unagi eel, cucumber, and avocado fill the caterpillar, which is then wrapped in the customary rice and nori seaweed. Then, a rectangle-shaped layer of thinly sliced avocado is rolled around the exterior. Although it seems complicated, this is relatively easy and delicious.
20. FIRECRACKER ROLL
The show's star is the explosive redfish eggs that garnish the top of this roll. These rolls seem like an incredible firecrackers because of how vivid and vibrant they are. You can use any filling, whether it is cooked or uncooked. The key to truly making this firecracker roll pop is adding spicy Sriracha sauce as you assemble the rolls so that every bite you take will explode with fire.
These frozen fish eggs may be defrosted in your refrigerator and used for all your prepared sushi ideas. They are available online from specialty stores.
21. VEGETARIAN SUSHI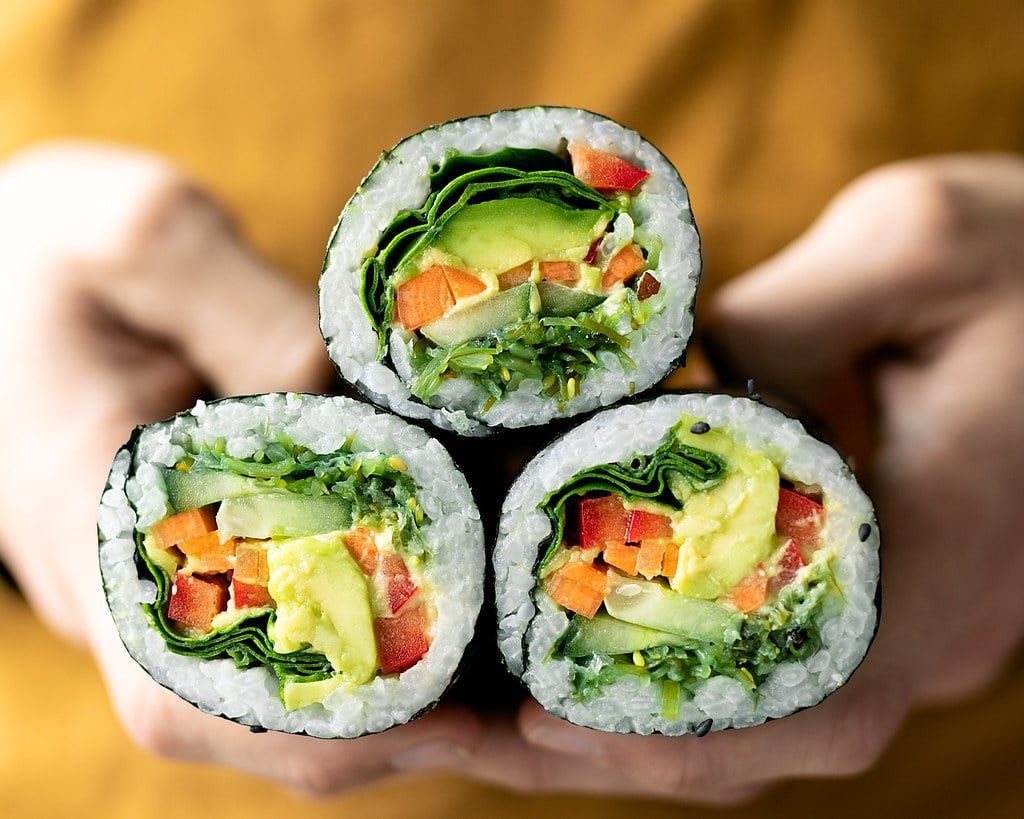 Whenever someone tries to inquire, "Is cooked sushi actual sushi?" Make them this vegetarian sushi roll, popular in sushi bars and throughout Japan. Vegetarian sushi is fantastic since it allows you to use any vegetables you wish. Sushi rolls made with cucumbers, carrots, avocado, and sprouts are delectable and filling. You may even use cooked sweet potato, squash, or tempura-fried eggplant if you want to get creative.
22. "POOR MAN'S" SPICY TUNA ROLL
Even though this roll has delicious seasoning and a great flavor profile, you use canned excellent tuna in water rather than paying a premium for sushi-grade tuna. To make the tuna sing, it is flaked before being zested with sriracha and other spices. There are numerous different sushi recipes, including this one using cooked fish.
Sushi has the advantage of being completely customizable. Use canned salmon instead of tuna if you don't have any! Alternatively, use shredded jackfruit or chickpeas to make it entirely vegetarian.
IS SUSHI FISH RAW?
Raw fish is not sushi. "sushi" refers to various Japanese dishes that can be prepared differently. In addition to cooked meats and vegetables, sushi can be created with raw fish. There are just as many options for those who want cooked sushi rolls as there are for those who enjoy raw fish in their sushi.
WHAT SUSHI DISHES INCLUDE RAW FISH OR SEAFOOD?
Uni sushi, yellowtail sashimi, spicy salmon rolls, and tuna rolls are well-liked raw sushi alternatives. These raw fish sushi plates can be accompanied by soy sauce and wasabi.
WHERE DOES COOKED SUSHI COME FROM?
Sushi cooking can be produced using a wide range of ingredients. Some seafood alternatives include smoked salmon, BBQ eel, poached shrimp, and crab tempura. In addition, sushi can include fresh or cooked veggies and non-seafood proteins such as teriyaki chicken or beef.
HOW IS SUSHI RICE COOKED?
Utilize only genuine, short-grain sushi rice. After rinsing, cook the rice in a pot until it is fluffy and soft. Stir in salt, vinegar, sugar, and oil after the rice cools. Stir continuously until the vinegar has dried. Sushi rice can be eaten alone or with your preferred rolls.
Print
Philadelphia Roll Recipe (22 BEST-COOKED SUSHI ROLLS)
---
Author:

Prep Time:

10 minutes

Cook Time:

1 hour

Total Time:

1hr and 10 minutes

Yield:

4

1

x
Description
Philadelphia rolls are made by rolling sushi rice and nori seaweed sheet around smoked salmon, cream cheese, and cucumber filling. This recipe teaches you how to make rice, roll sushi, and create delectable and creamy Philly roll sushi.
---
For Sushi Rice
1 cup

sushi rice (short grain sushi rice works the best)

1 cup

water

1 ½ tablespoons

optional sushi vinegar (or mixing

1 tablespoons

rice vinegar,

1/2 tablespoon

sugar, and

1/2 teaspoon

salt)
For Philadelphia Roll
4 oz

smoked salmon

4 oz

cream cheese (cut into ½-inch strips)

1/2

cucumber (cut into

½

-inch strips)

2

sheets nori (seaweed sheet)

1 tablespoon

sesame seeds (you can toast it in a hot skillet for a few minutes for extra flavor)
---
Instructions
Rinse the rice, then add it to the rice cooker with some water to make sushi rice. Transfer the cooked food to a sizable bowl and allow it to cool somewhat. Stir in the sushi vinegar while it's still very heated (or the mixture of rice vinegar, sugar and salt).
Prepare the Philadelphia Sushi Roll by spreading the bamboo mat out and covering it with plastic wrap (this will prevent rice from sticking to the bamboo).
On top of the mat, place half of the nori sheet.
Take around 3/4 cup of the cooked rice and dip your hands in vinegar water (this will stop the rice from sticking to your hands). distributed evenly over nori.
The rice should now be face down.
Strips of smoked salmon should be 1/2 inch wide.
On top of the nori, arrange the smoked salmon, cream cheese, and cucumber.
Lift the edge of the bamboo mat up and over the filling by placing the thumbs underneath.
Apply pressure to the bamboo mat to tighten it up as you roll it away from you. Roll on until the ends converge.
After removing the bamboo mat, sprinkle sesame seeds over the roll.
Divide each roll into eight pieces. Dispense and savor!
Category:

main course, Dinner

Method:

Baked

Cuisine:

Japanese
Nutrition
Serving Size:

32

Calories:

318kcal

Sugar:

1g

Sodium:

321mg

Fat:

12g

Saturated Fat:

6g

Unsaturated Fat:

0g

Trans Fat:

0g

Carbohydrates:

40g

Fiber:

2g

Protein:

11g

Cholesterol:

38mg
Keywords: Philadelphia Roll, Philadelphia Roll Sushi, Philly Roll
FAQs About Cooked Sushi Rolls
Does sushi that has been cooked exist?
What's the Composition of Cooked Sushi? Sushi cooking can be produced using a wide range of ingredients. Some seafood alternatives include smoked salmon, BBQ eel, poached shrimp, and crab tempura. Sushi can include fresh or cooked veggies and non-seafood proteins such as teriyaki chicken or beef.
Cooked sushi: Is it healthy?
Thus, is sushi healthy? In conclusion, sushi is indeed healthy. It also has a fantastic array of vitamins and minerals, high-quality protein, and omega-3 fatty acids from fish. On the other hand, white rice has fat, protein, and carbohydrates for energy but won't produce a significant spike in blood sugar levels.
Can I get grilled sushi, please?
You might want to start with the prepared fish options until you feel comfortable eating raw seafood. Some people might be surprised to learn that not all sushi is cooked, and you can prepare a complete dinner using prepared ingredients.
Can you cook a California roll?
Avocado, imitation crab, and cucumber make up a California roll. This is ideal if you're still unsure about eating raw seafood because the crab is cooked. Tempura soft-shell crab, avocado, cucumber, and hot mayo make up the Spider Roll.