23 Delicious Cakelets Recipes For Your Next Occasion!
★★★★★ 5 from 2 reviews
Are you looking for the best cakelets recipes? We've compiled a list of 15 cakelets recipe ideas to get you started.
The only question is which recipe you'll make first. Tired of the trouble of neatly slicing cakes?
Instead of using your fist to rip chunks out of the next layer cake you see, it might be time to experiment with cakelets.
These clever little desserts have all the flavors of a full-sized cake, but in a smaller and more portable package.
Cakelets come in a variety of flavors and textures; some are sweet, some are salty, and some are tart.
Not only that, but many cakelet pans allow you to make these desserts in fun shapes! You've come to the right place if you're having trouble finding the perfect cakelet recipe.
Suggested Posts:
WILLIAMS SONOMA CAKELETS RECIPE
There is no better flavor combination than honey and lemon. These flavorful cakelets are perfect for a springtime picnic. Consider pairing these cakelets with a steaming cup of tea for an even more relaxing experience!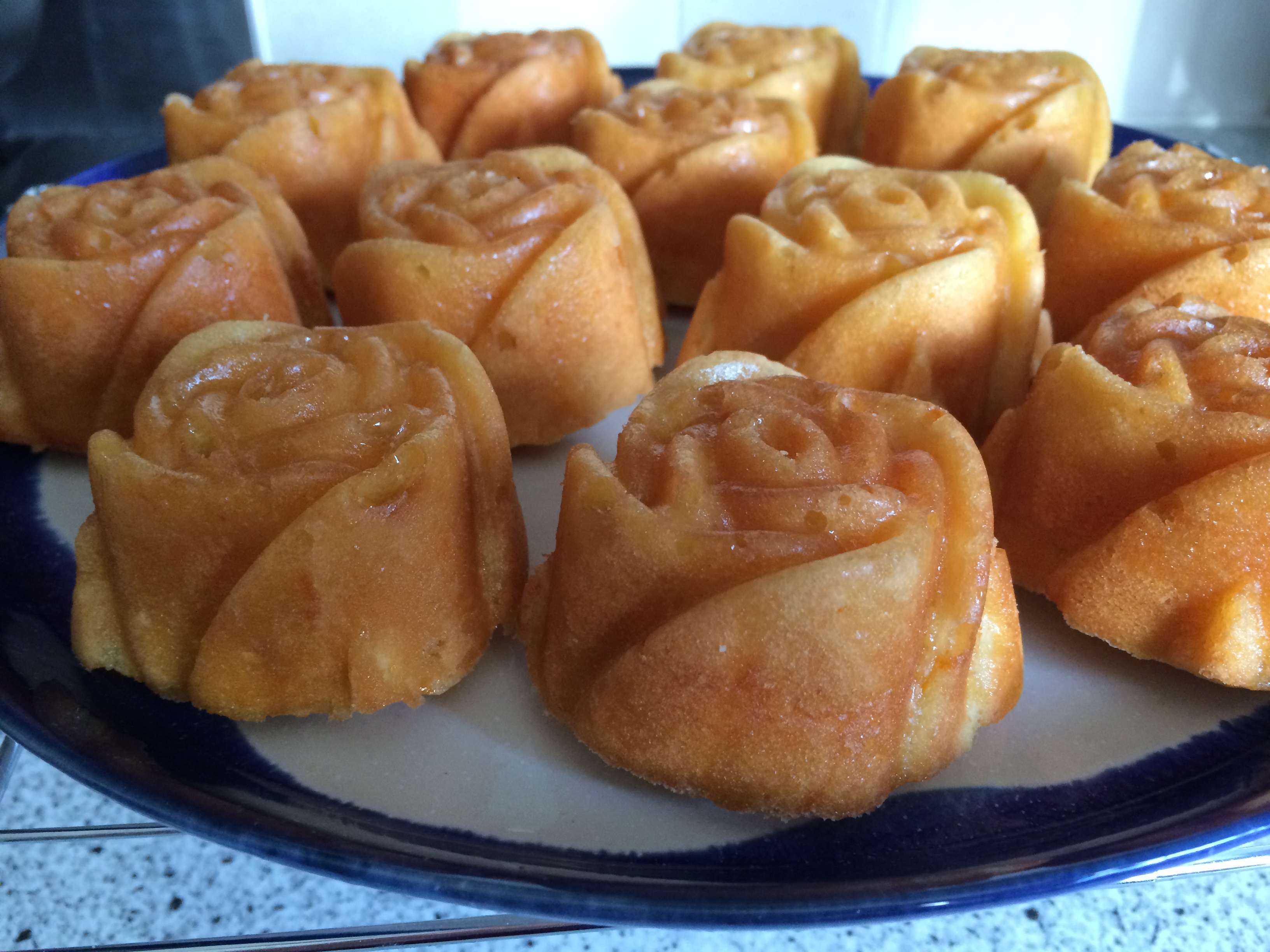 Individual desserts usually appear to be more exceptional. These small cakes, laced with raspberries, are ideal for a romantic candlelit meal or a dessert buffet.
When it comes to filling Easter baskets, these almond-flavored cakelets are a tasty substitute for hard-cooked eggs. Individual desserts are also a joyful way to end a spring brunch or dinner.
These charming individual cakelets, sweetened with honey and scented with cinnamon and cardamom, are ideal for entertaining—just spread them out on the buffet table and let everyone assist themselves.
PIONEER WOMAN PAN CAKELETS RECIPES
This snowflake-shaped cakelet is absolutely delectable. It's a great addition to a festive holiday party, but there's nothing stopping you from making it in the middle of summer, too. It's a great way to satisfy your sweet tooth with chocolate chips and a drizzle of powdered sugar.
Chocolate lovers will not want to pass up these cakelets! They're loaded with cocoa powder and have a rich, dark chocolatey flavor. Because this cakelet recipe contains Greek yogurt, you can expect these cakes to be extremely moist and melt in your mouth.
This cakelet pan recipe, with its colorful rainbow sprinkles, is ideal for birthday parties and potlucks. Of course, you don't need a special occasion to make them–just a craving for something sweet is enough reason to whip up some of these mini cookie cakes.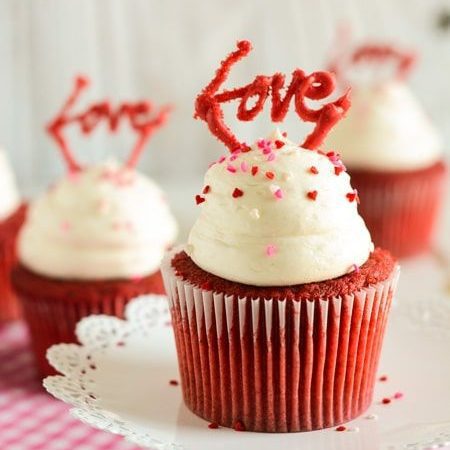 These delectable red velvet cakelets are rich and flavorful. For the full experience, top them with some cream cheese frosting! Their bright red color makes them ideal for Valentine's Day, Christmas, and Halloween–in fact, any occasion that involves the color red.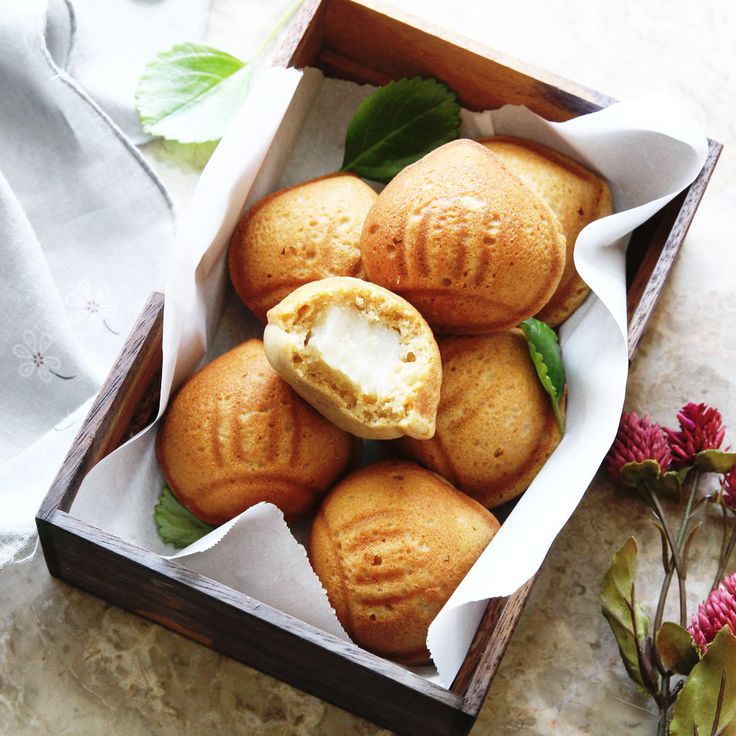 Tired of the same old cake flavors? These chestnut cakelets might be worth a try. They have a sweet red bean paste filling, which is a common ingredient in Japanese desserts. Overall, the sweet yet earthy flavor of this cakelet is simply delectable!
VANILLA CAKELET RECIPES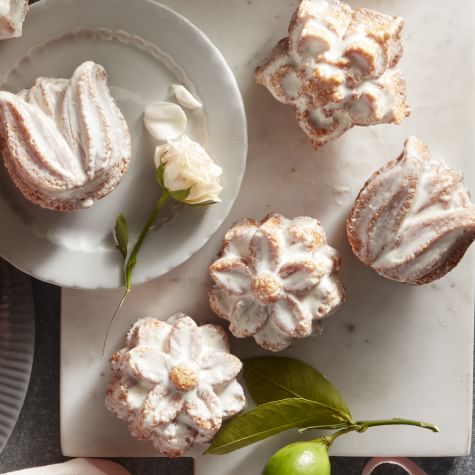 These little floral cakes are perfect for sharing with a crowd and are a breeze to make with our bouquet cakelet pan and exclusive vanilla Bundt cake mix. A layer of vanilla glaze makes them even more festive, making them ideal for a winter buffet, but you can just dust the cakes with confectioners' sugar instead.
These vanilla flavored cakelets brings every dessert lover a bundle of joy. The moist texture and decadent flavor of this cakelet are due to the rich and juicy topping! Make these dreamy cakelet.
If your honey is as adorable as a rabbit, this delectable recipe is sure to please! Make these adorable cakelets and have fun decorating them with your kids. You prepare your cakelets while bonding with your children.
A simple ten-ingredient recipe that is both delicious and simple to prepare. These cute cakelets are the ideal Christmas dessert. You'll enjoy how tasty they are while remaining light and fluffy.
PUMPKIN CAKELETS RECIPE
These cakes are a trio of complementary tastes that may be prepared in small batches in lovely bite-sized treats for a New England-inspired dessert board, or one cake at a time in giant bundt cake pans.
For a delightful mini-sized fall dessert, bake the pumpkin spice cakes in a pumpkin cakelet pan. The cakes have an autumn spice flavor and are ideal for Thanksgiving.
Who doesn't like little little desserts? They are ideal for parties because they do not require the use of bulky tools to eat or serve. Everyone dives right in for a bite. These adorable cakelets are no exception. Simply grab 'em and go.
MINI CAKELETS RECIPES
If you're looking for a fruity dessert, this cakelet pan recipe is for you. The moist texture and decadent flavor of this cakelet are due to the rich and juicy cherry topping!
While most people would never consider using olive oil in a dessert, this cakelet recipe produces a moist and flavorful result. It's the perfect combination of sweet and savory, topped with almonds and a dusting of sugar! Those who find other cake flavors too strong may enjoy these olive oil cakelets.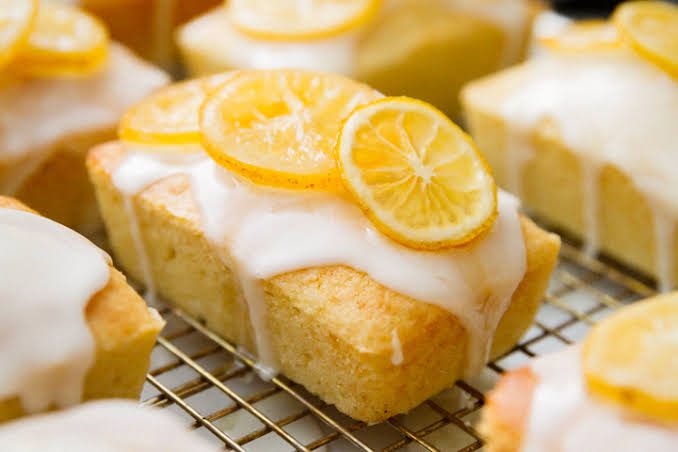 This lemon-lavender pound cakelets recipe will not only make your house smell delicious, but it will also make it taste delicious. While these cakelets can be enjoyed all year, they are especially refreshing in the summer. They also go well with a glass of fresh lemonade or a cup of aromatic tea.
These adorable mini cakes are brimming with sweet and smoky maple essence and crunchy toasted pecans. They're deliciously soft and moist, and they're a lot easier to make than they appear. This quick recipe uses a cake mix and a gorgeous cake pan to make entertaining this fall a breeze.
NORDIC WARE CAKELET RECIPES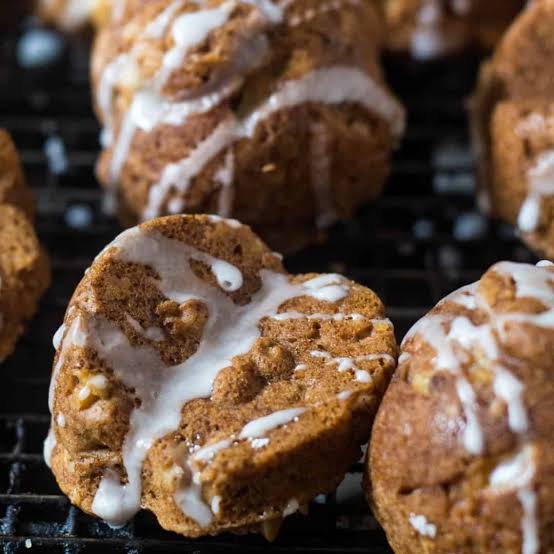 Delicious and adorable Harvest Apple Cakelets with a Maple Drizzle! Make delicious treats with the Nordic Ware Cakelet Pan! These apple cakelets are filled with fresh apples and spices for a delectable fall dessert! Drizzle maple syrup over the apple cakelets!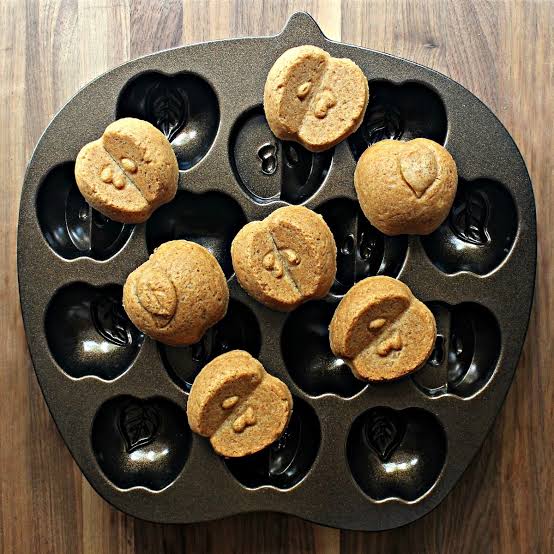 Apple Gingerbread Cakelets are chewy gingerbread cookies baked in a Nordic Ware's Apple Cakelet Pan with apple butter. These adorable shaped treats add a spicy fall flavor to cookie jars and care packages. These cakelets are firm and chewy, similar to a thick cookie rather than a cake. They're packed with gingerbread spices and a hint of sweetness from apple butter.
The Mandarin & Orange Blossom Upside-Down Cakelets are adorable cake treats. You've probably heard of upside-down cakes, but these little cakelets take the concept to a whole new level. These are ideal for a party because they can be picked up and eaten without the use of a plate or fork.
Alternative Cakelets Video Recipe
TRY THEM NOW!
Have these cakelets piqued your interest? That's a good indication that you should give them a shot!
Cakelets aren't difficult to make, especially with these step-by-step instructions.
Just keep in mind that you'll need a cakelet baking tin, which you can get pretty much anywhere you buy other kitchen supplies.
If you have a sweet tooth or are looking for something to bring to a potluck, these cakelet pan recipes are the way to go!
Print
Cakelets Recipes (Maple Pecan Cakelets)
---
Author:

Prep Time:

15 minutes

Cook Time:

25 minutes

Total Time:

40 minutes

Yield:

18

cakelets

1

x
Description
These adorable mini cakes are brimming with sweet and smoky maple essence and crunchy toasted pecans. They're deliciously soft and moist, and they're a lot easier to make than they appear.
---
Cakelets
1

 pkg Williams Sonoma Maple Pecan Quick Bread

1/2 cup

 (

1

 stick) unsalted butter, melted

1 cup

 (250ml) milk, room temperature

2

 large eggs
Toppings
2 oz

 semi-sweet baking chocolate, finely chopped
gold sprinkles or finely chopped pecans

1/2 cup

 powdered sugar

2 tsp

 maple syrup

3

–

4

 tsp milk or cream
---
Instructions
Preheat oven to 350 degrees Fahrenheit. Nonstick cooking spray should be used to grease the cakelet pan. Place aside.
Combine the cake mix, melted butter, and milk in a large mixing bowl. Mix in the eggs one at a time until the batter is smooth.
Fill the cavities of the prepared pan with the batter, leaving 1/2 cm space at the top. Tap the pan gently on a towel-covered counter to settle the batter and remove air bubbles.
Bake for 15 minutes, or until a toothpick inserted into the cakes comes out clean. Allow cakes to cool for about 10 minutes in the pan before transferring to a cooling rack.
Wipe out the pan, re-grease it, and repeat with the remaining batter.
Category:

Dessert

Cuisine:

American
Nutrition
Serving Size:

18 cakelets

Calories:

189kcal

Sugar:

16g

Sodium:

210mg

Fat:

12g

Saturated Fat:

3g

Carbohydrates:

34g

Fiber:

6g

Protein:

23g

Cholesterol:

67mg
Keywords: Maple pecan cakelets, cakelets recipe, cakelets, easy cakelets recipe
Frequently Asked Questions
How do you use a Cakelet pan?
Fill each well of the pan about 3/4 full with one half of the batter, about 1/3 cup batter in each well. Bake for 25 to 30 minutes, or until a toothpick inserted into the center of a cakelet comes out clean. Place the pan on a wire rack to cool for 15 minutes before turning the cakelets out onto the rack.
How long to bake a 10 inch cake?
Preheat your oven to 350°F and bake your cake for 35-40 minutes, or until a cake tester comes out clean.
What is the point of a Bundt cake?
Because the bundt pan allows more of the cake to come into contact with the pan's edges, heat is distributed more evenly. If you bake pound cake in a standard round cake pan, it will either not cook in the center or burn on the edges.
How big is a mini bundt cake?
They are approximately 4-inch pans. These mini cakes are available in single cake molds as well as sets of six to twelve mini cakes. Each one can hold approximately 1/2 cup to 1 cup of batter and can be served as individual cakes.
More cakelets recipes to explore:
Williams Sonoma Cakelet Pan Recipes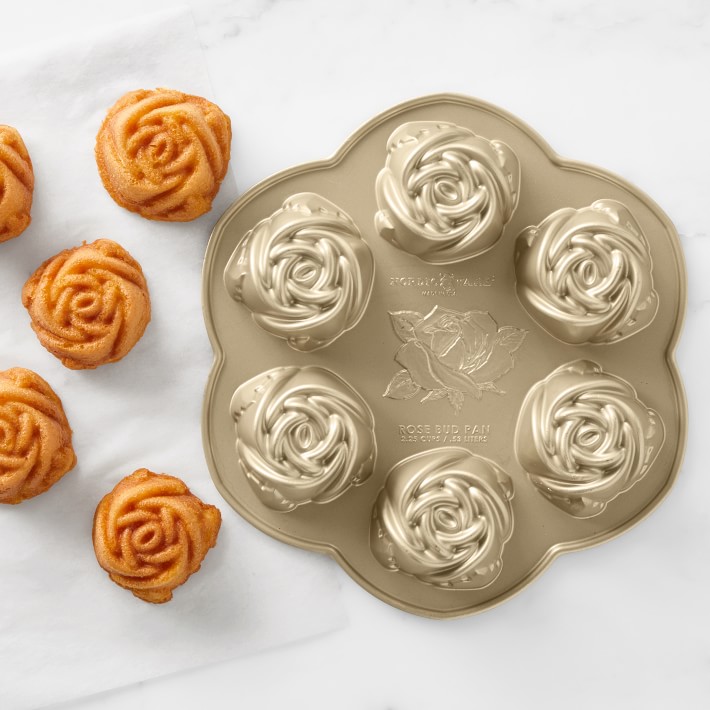 Individual desserts always appear to be more special. These little cakes, laced with raspberries, are ideal for a romantic candlelit dinner or a dessert buffet.
Cakelet Recipe Bon Appetit
What's better than a good recipe? When something is so simple to make that you don't even need a recipe.
Welcome to It's That Simple, a column in which we walk you through the steps of making dishes and drinks that we can make with our eyes closed.