34 Best Crepe Filling Ideas (Recipes You Need To Try!)
★★★★★ 5 from 2 reviews
There are numerous techniques to make the most exquisite crepes, whether savory or sweet. Dessert can be served at any time of day, including breakfast, lunch, and dinner.
Today, though, we're focusing solely on the insides, and these delectable crepe fillings will rule your Sunday like no other!
Here are 34 of the Best Crepe Filling Ideas for Breakfast, Lunch, and Dinner! There are also dessert recipes if you prefer them a little sweeter!
WHAT GOES WELL WITH CREPES?
The most common accompaniment is fresh fruit, which does not overpower the delicate flavor of the crepes. Another option is whipped cream.
Side dishes such as roast potatoes, grilled vegetables, sausages, or even a green salad can be added to savory crepes.
WHAT ARE TRADITIONAL FRENCH CREPE FILLINGS?
When you visit a French bistro, you'll notice that crepes are on the menu. The most common fillings for savory crepes are ham and cheese.
Nutella is the most popular filling for dessert crepes, sometimes with bananas and/or whipped cream on top.
ARE CREPES SERVED HOT OR COLD?
The solution is in the fillings you're using. Savory crepes are always served hot, whereas dessert crepes can be served either hot or cold, depending on your preference.
Alternative Video: Top 10 Crepe Fillings Recipes
Suggested Posts:
SAVORY CREPE FILLING IDEAS & Recipes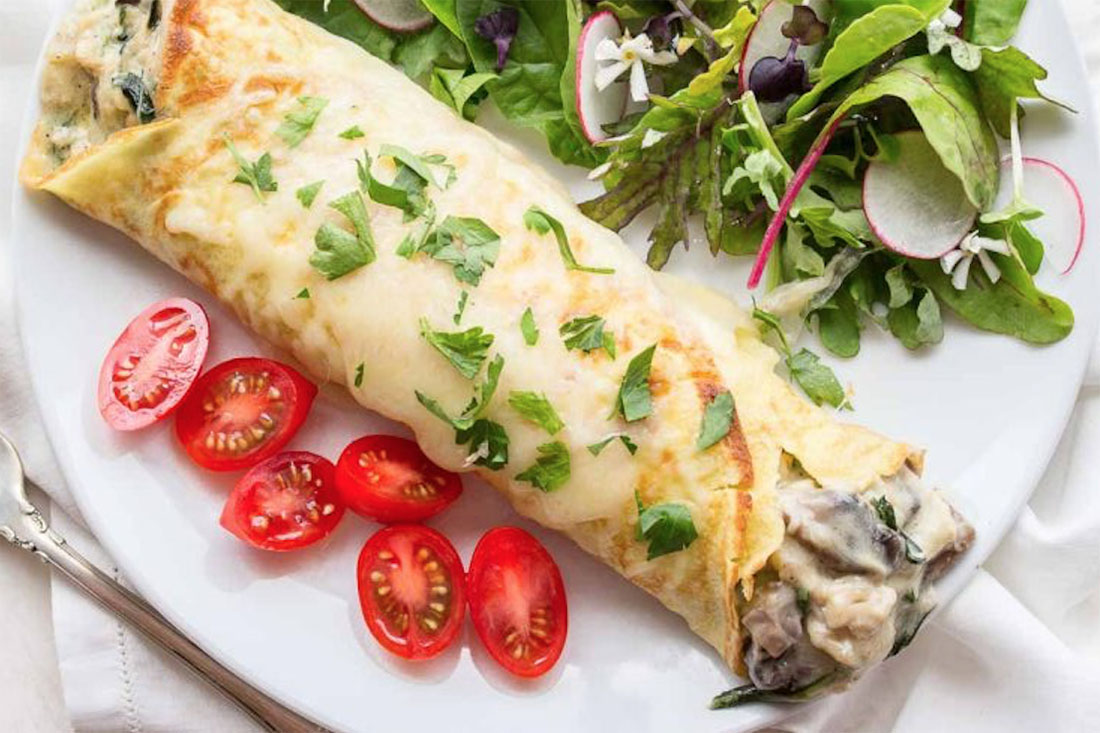 These chicken and spinach crepes are loaded with parmesan cheese, garlic, and parsley and are perfect for lunch or dinner. This delectable recipe is filling, healthy, and simple to prepare!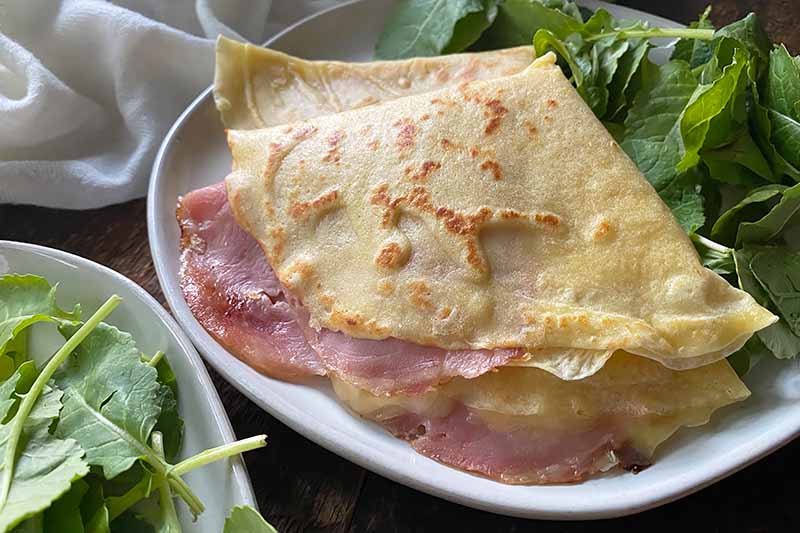 These ham and cheese crepes are a French classic that will transport you to Paris! All you need are a few simple ingredients: flour, eggs, milk, butter, and, of course, ham and cheese. Good luck!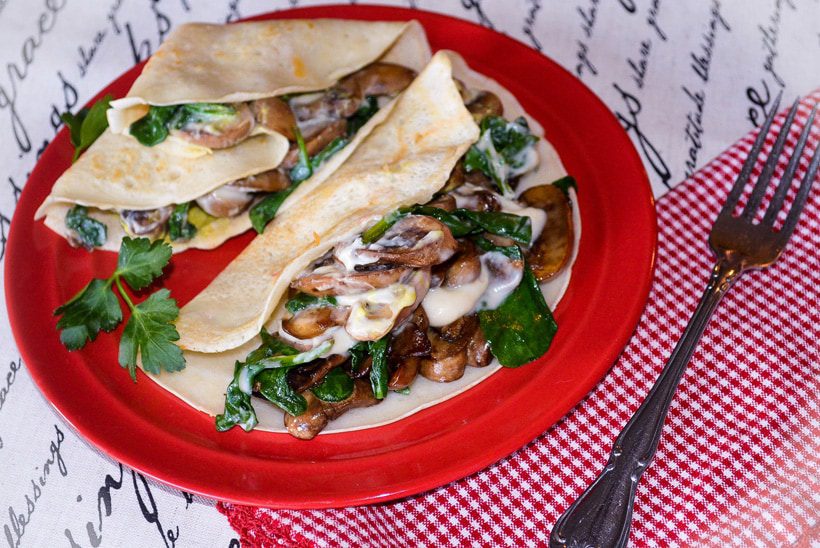 Make these steak, spinach, and mushroom crepes to shake up your dinner routine! This recipe's blue cheese butter and balsamic glaze will keep you coming back for more!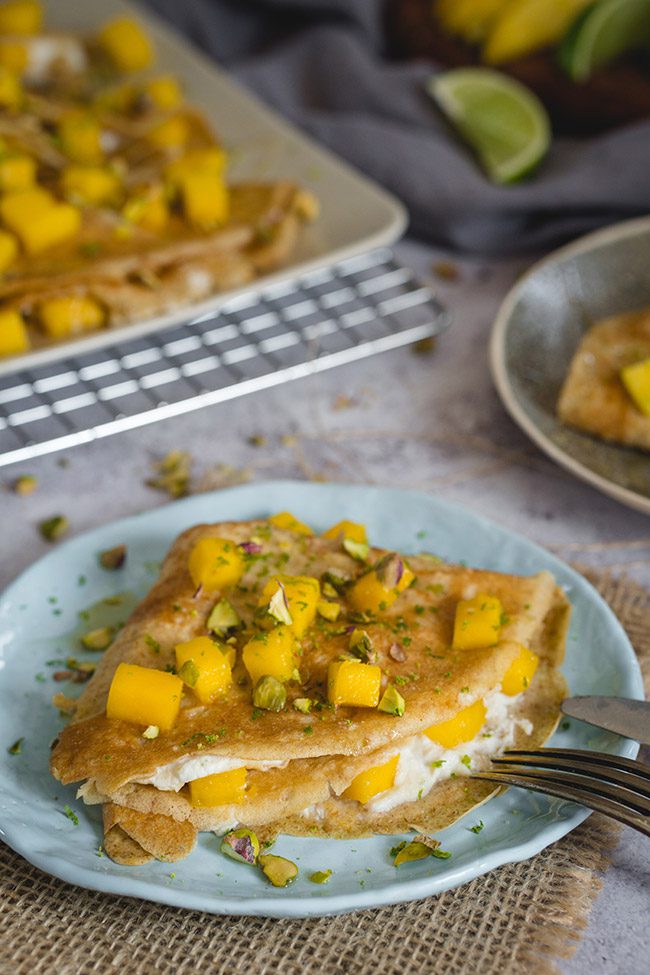 The classic tropical combination of mango and lime – in crepes – will brighten up your morning. They're not only delicious, but they're also healthy, thanks to the fresh fruit, whole grains, and oat flour!
CREPE FILLING IDEAS SWEET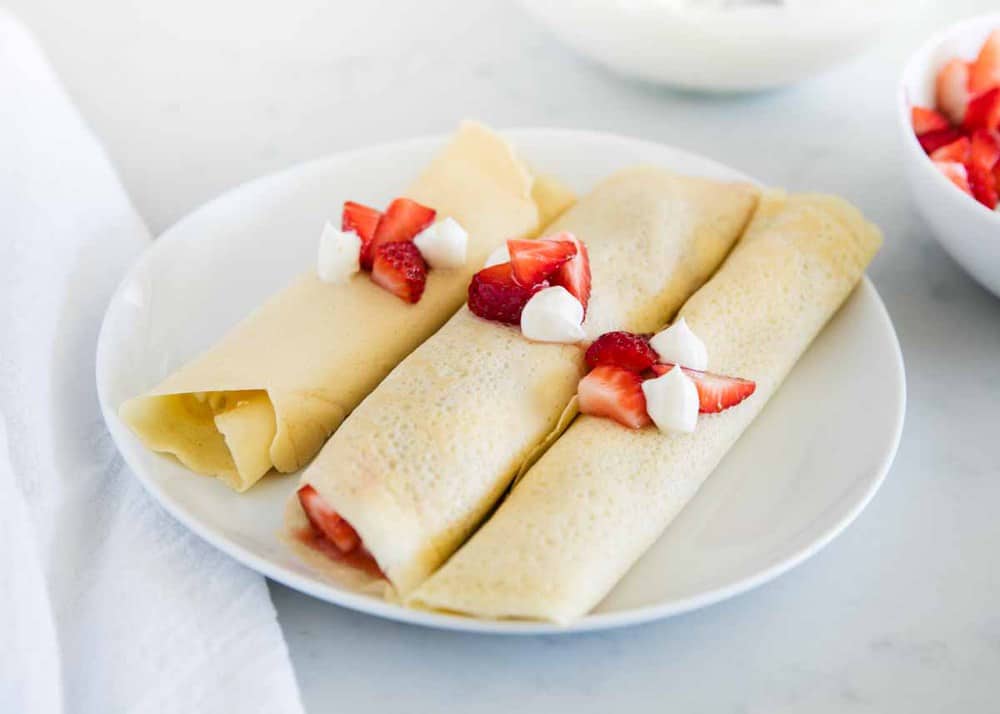 Cheesecake fans, look no further! This is your opportunity to enjoy your favorite dessert for breakfast. This may be the best crepe filling ever, with only four ingredients and a 5-minute preparation time!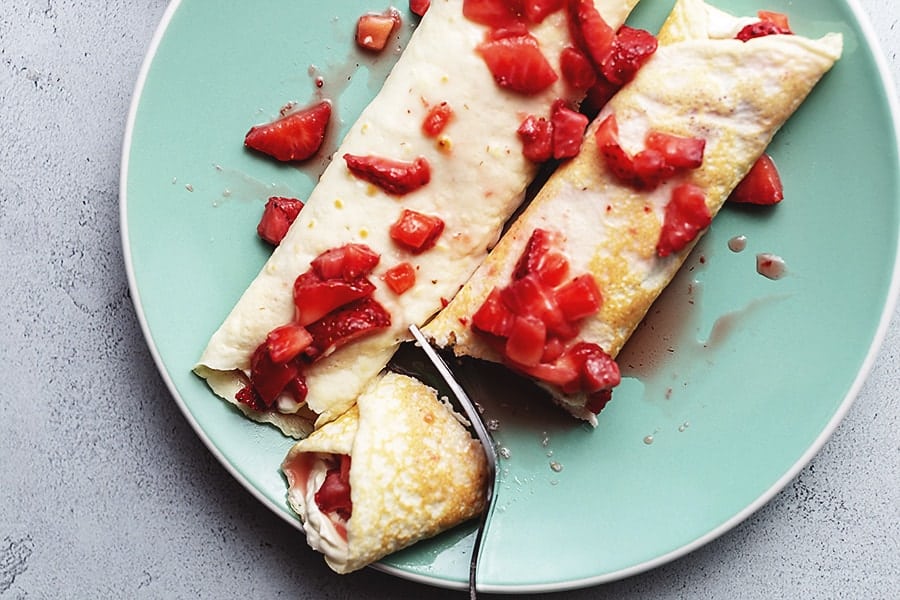 This crepe filling is light, simple to make, and oh-so-delicious! Cream cheese, Greek yogurt, and fresh strawberries are combined. These are difficult to decide whether to eat for breakfast, lunch, or dessert!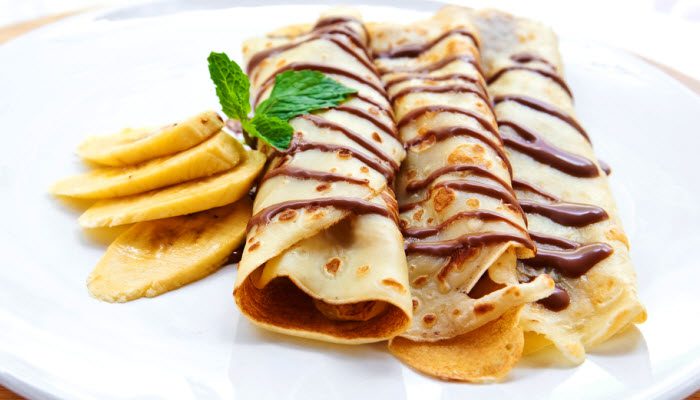 You can quickly satisfy your chocolate cravings with just three ingredients and a blender. These dark chocolate-filled crepes are topped with your fruit for a flavorful burst and an eye-catching presentation!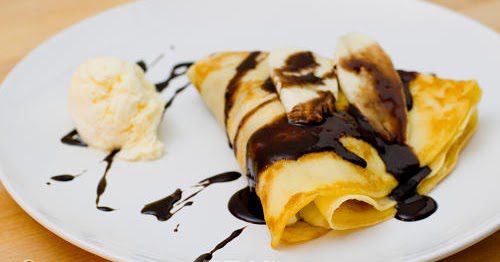 Is there a more comforting and warming flavor than cinnamon? What about a little chocolate and pineapple? This combination results in a sophisticated and delicious dessert.
Apple Cinnamon Crepes are the ideal autumn breakfast! Thin pancakes stuffed with chopped apples and fall spices taste just like apple pie for breakfast!
BEST CREPE FILLINGS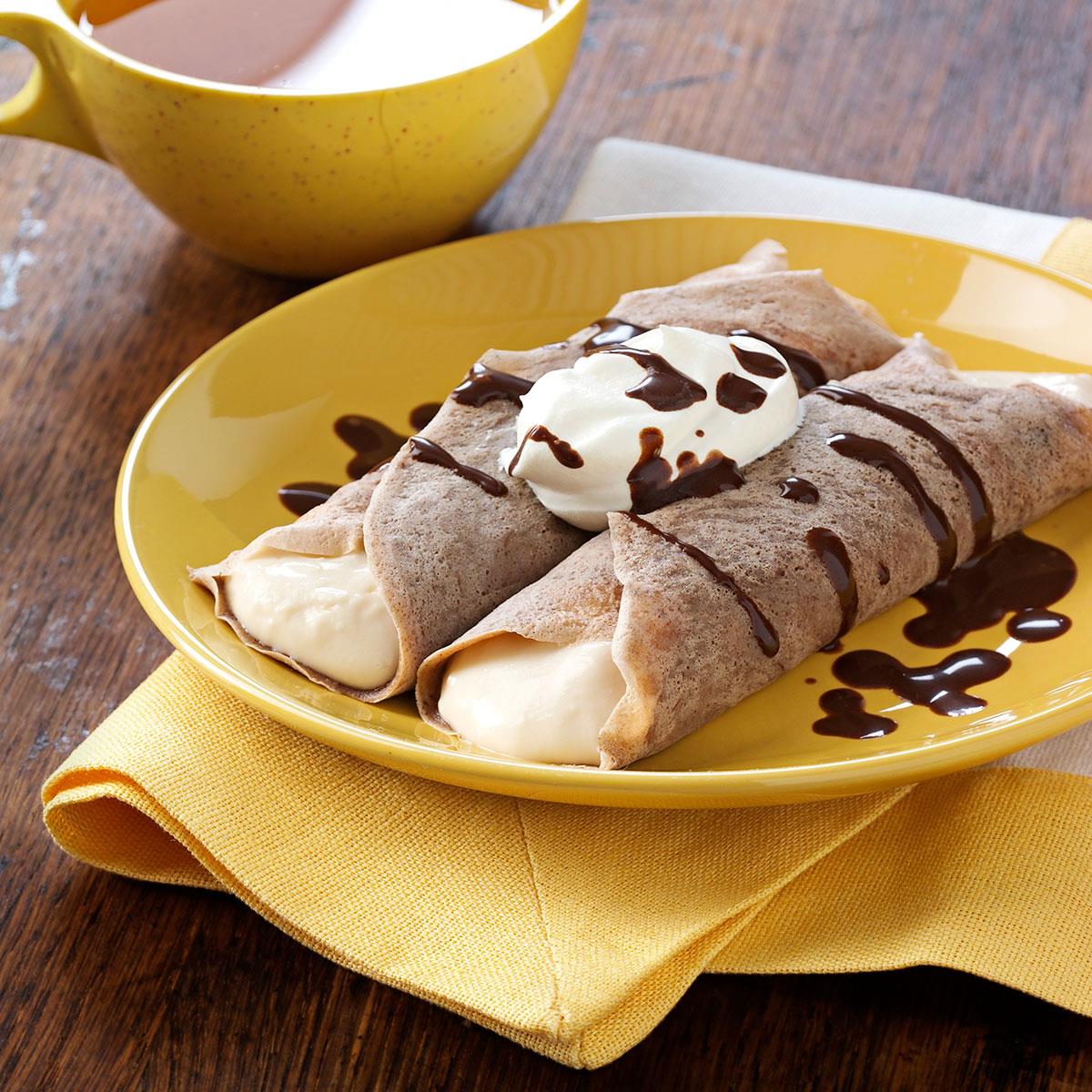 The ultimate Shrove Tuesday treat is chocolate Tiramisu crepes. Chocolate, coffee, and Mascarpone cream combine with traditional Italian cookies to make a simple yet elegant dessert.
Eggless crepes filled with nutella, walnuts, and strawberries make a filling breakfast or dessert. These incredibly delicious sweet crepes are a simple and enjoyable way to cook with children.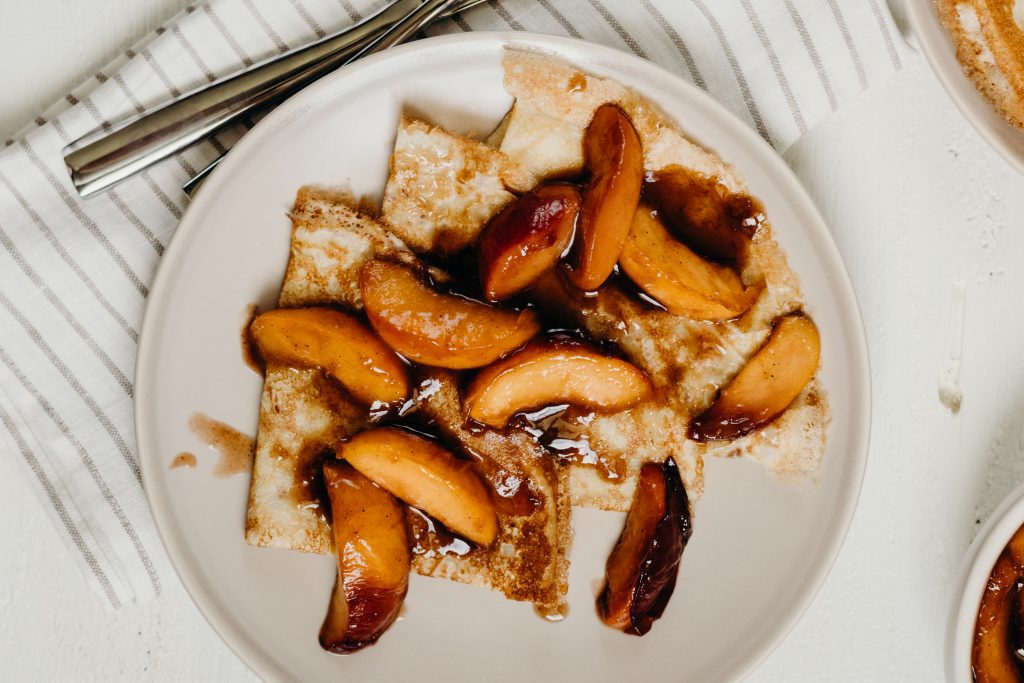 Your next summertime breakfast craving will be simple crepes topped with sweet caramelized peaches! Consider a lazy Sunday morning with a large cup of coffee and a good book. Add a plate of crepes with caramelized peaches on top. It didn't seem possible that it could get any better, but it did.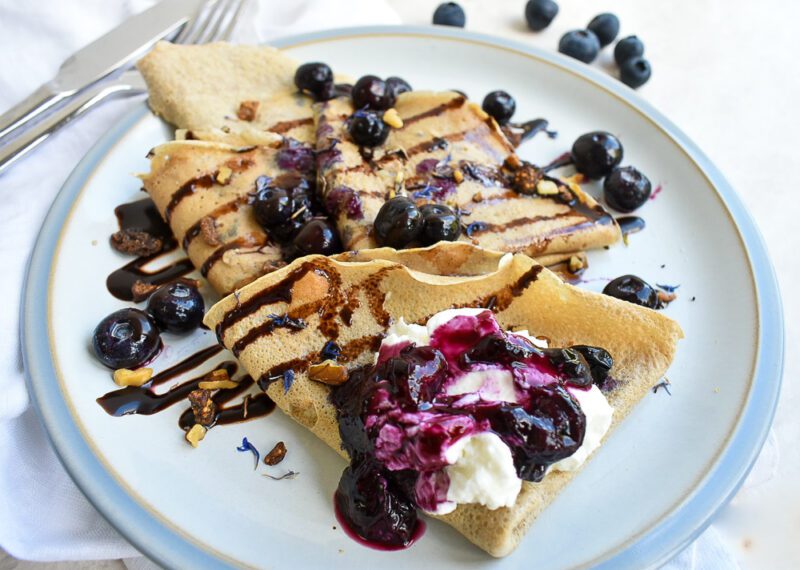 Nobody will believe that this decadent dessert is healthy! Healthy Blueberry Crepes are made with seeds and grains and filled with fresh blueberries and flavored yogurt before being drizzled with dark chocolate. It's the ideal guilt-free dessert or breakfast.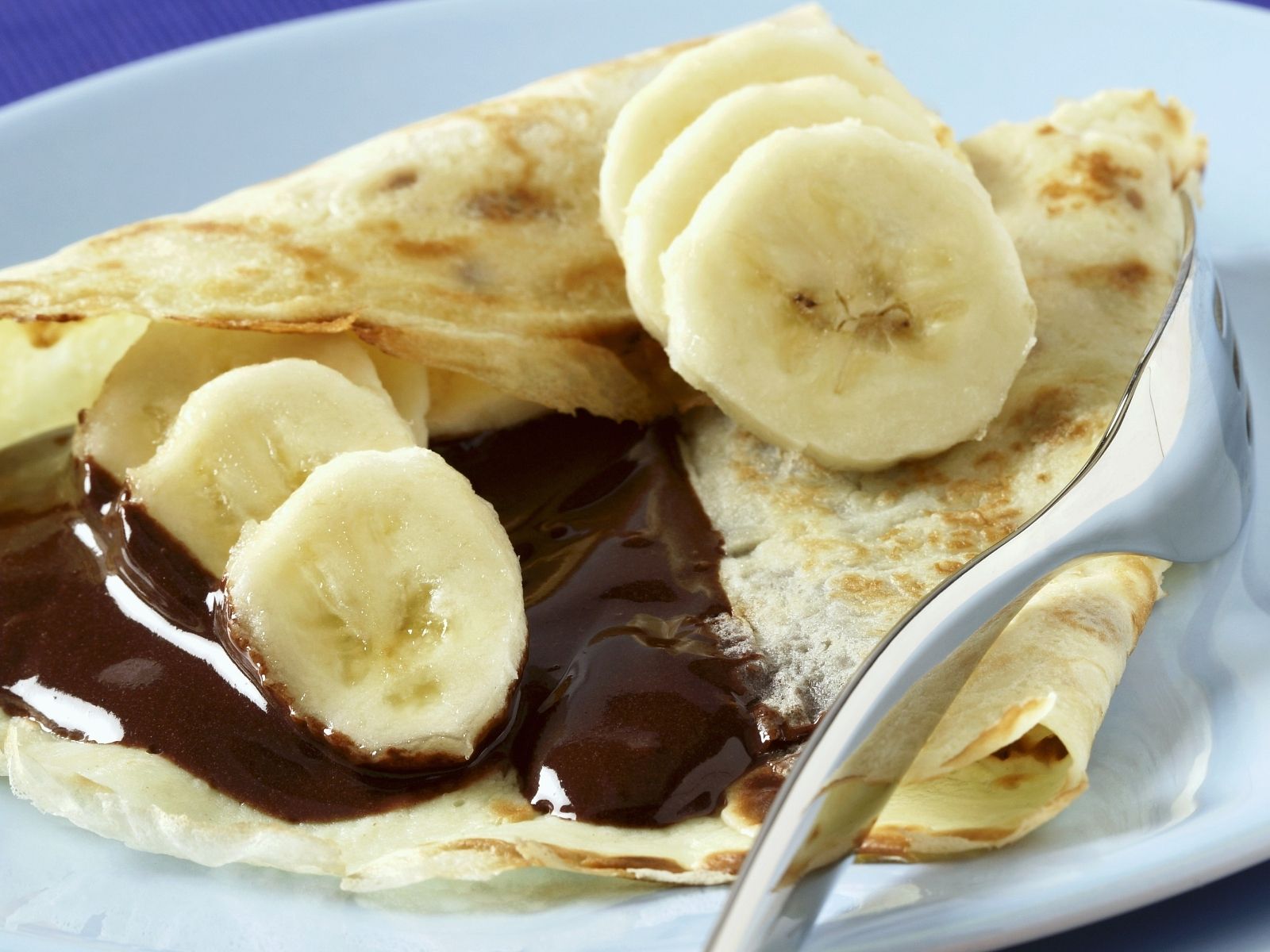 Crepes stuffed with vanilla pastry cream and topped with a poached pear, hot chocolate sauce, and toasted almond flakes.
BREAKFAST CREPE FILLING
Bananas Foster Nutella Crepes are a decadent breakfast or sinful dessert! They'll be a show stopper on your table, stuffed with Nutella and topped with sautéed bananas!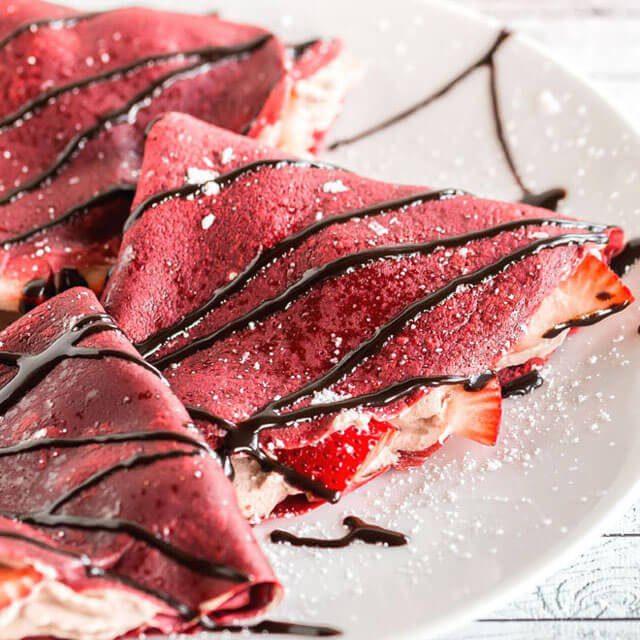 Red velvet savory crepes florentine (eggless) are a tasty healthy breakfast or brunch option. Natural beetroot coloring, no apf, no eggs Children are welcome.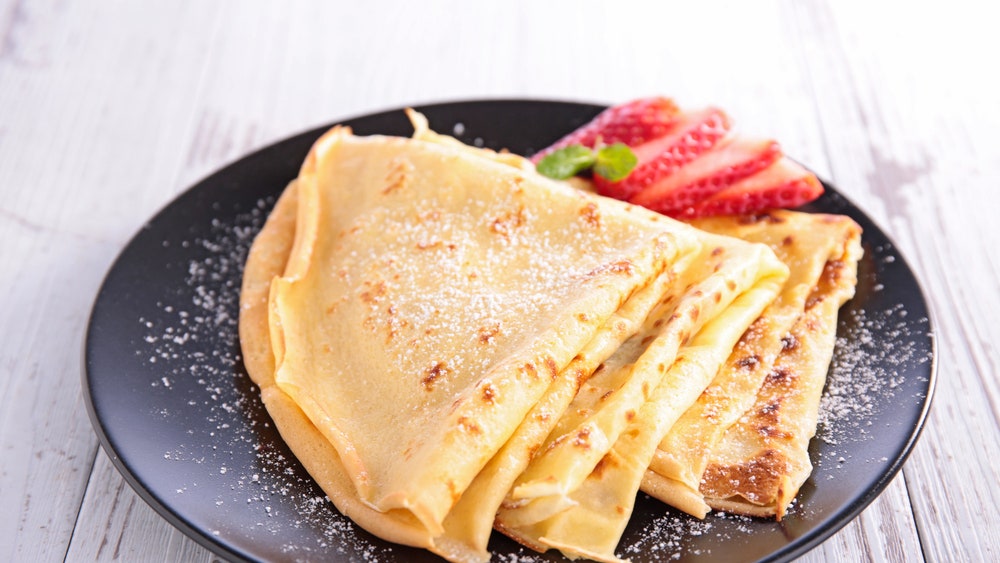 Make a batch of homemade Sweet Breakfast Crepes to celebrate warmer weather and brunching on patios! This sweet crepe recipe is light and flavorful, filled with lemon whipped cream, blueberries, and strawberries, and is ideal for brunch.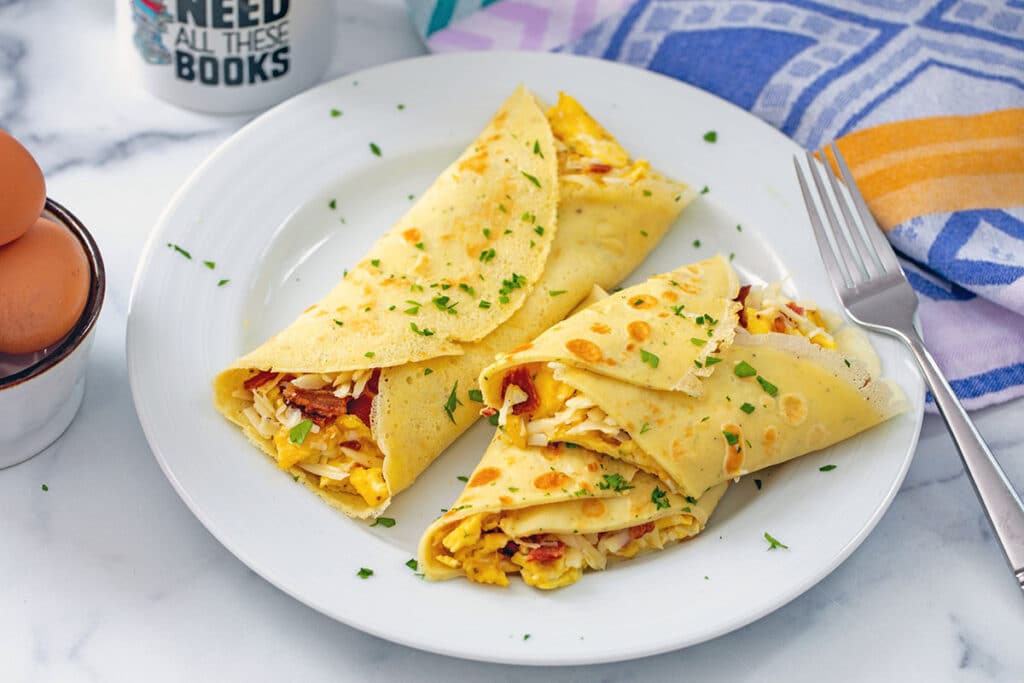 Best breakfast you've ever had? These Bacon, Egg, and Cheese Crepes are savory crepes made from scratch that are filled with scrambled eggs, crumbled bacon, and cheddar cheese. Make them for a brunch party or a lazy weekend breakfast.
DINNER CREPE FILLING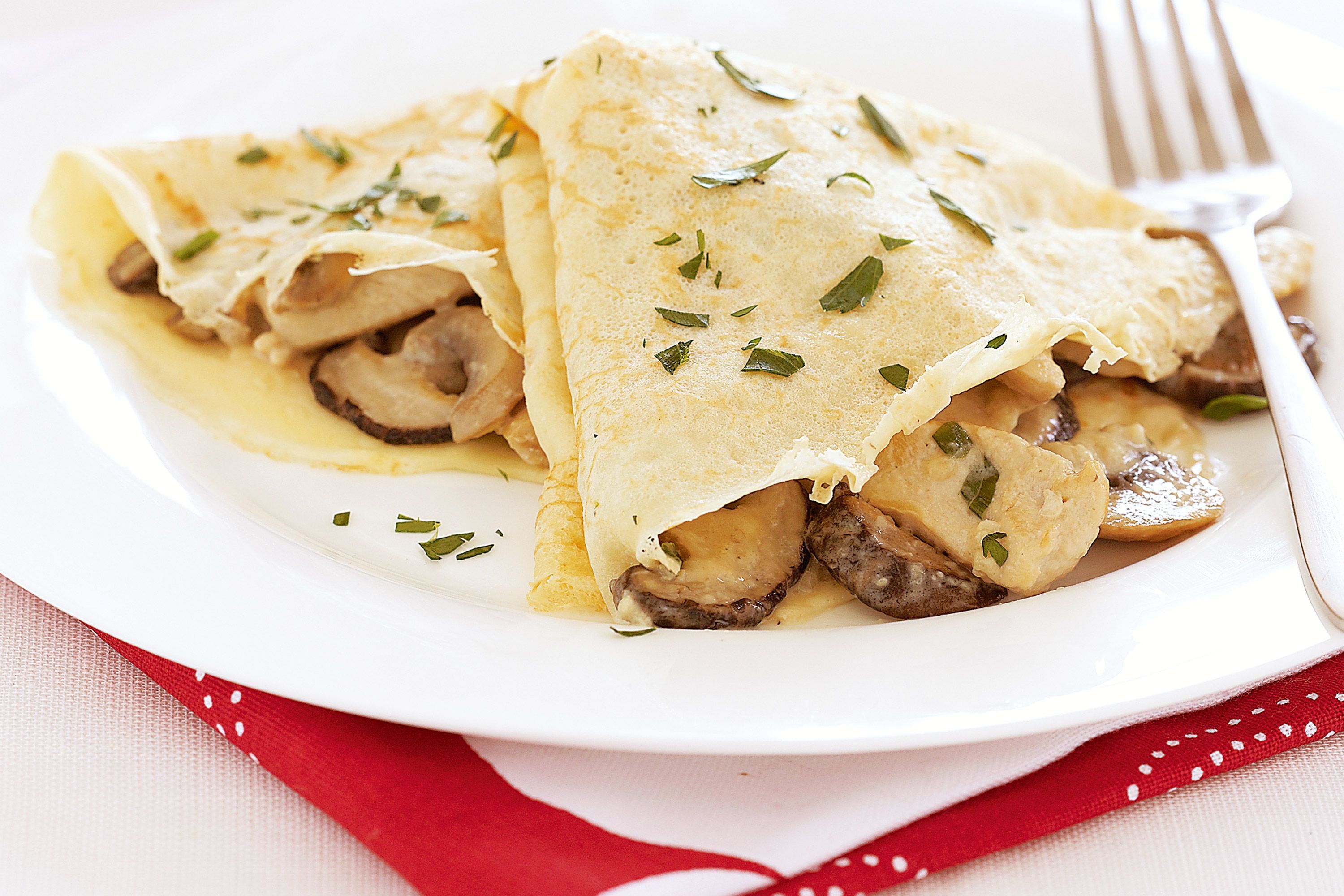 Make-ahead Savory Chicken Crepes with Mushrooms are ideal for a romantic date night dinner, an elegant brunch dish, or the main course at a dinner party. These simple savory chicken crepes topped with a cheesy mornay sauce not only look amazing, but they taste even better.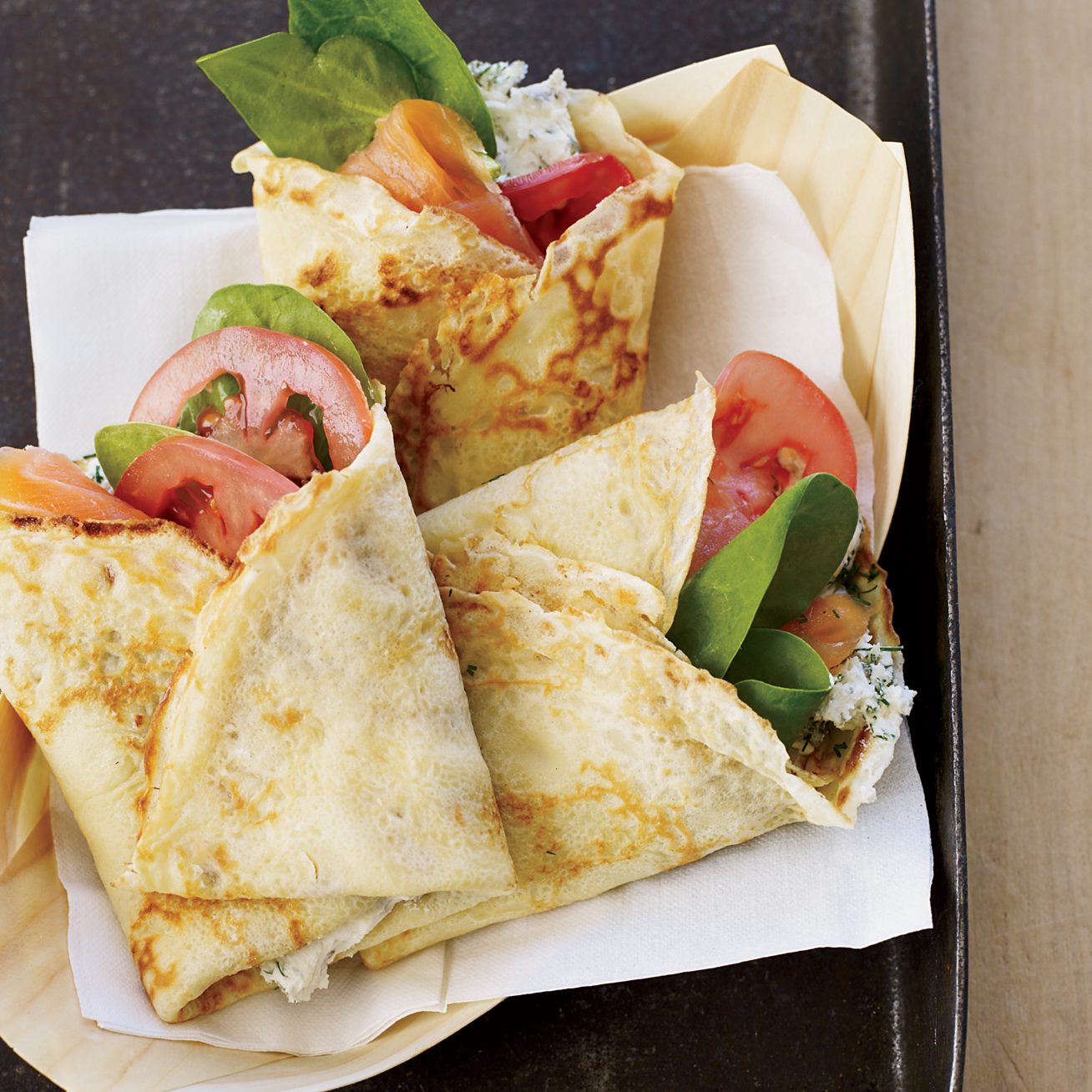 Smoked salmon crepes are a quick, easy, and delicious dinner! They can also be served cold, so pack them in your lunchbox and bring them to work with you.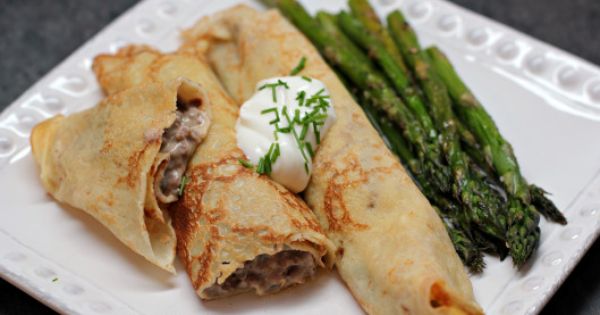 Beef stroganoff is a hearty, delicious comfort food that can be made as simple or as elaborate as you like. This recipe is for a simple beef stroganoff with ground beef that is dressed up by serving it in French crepes.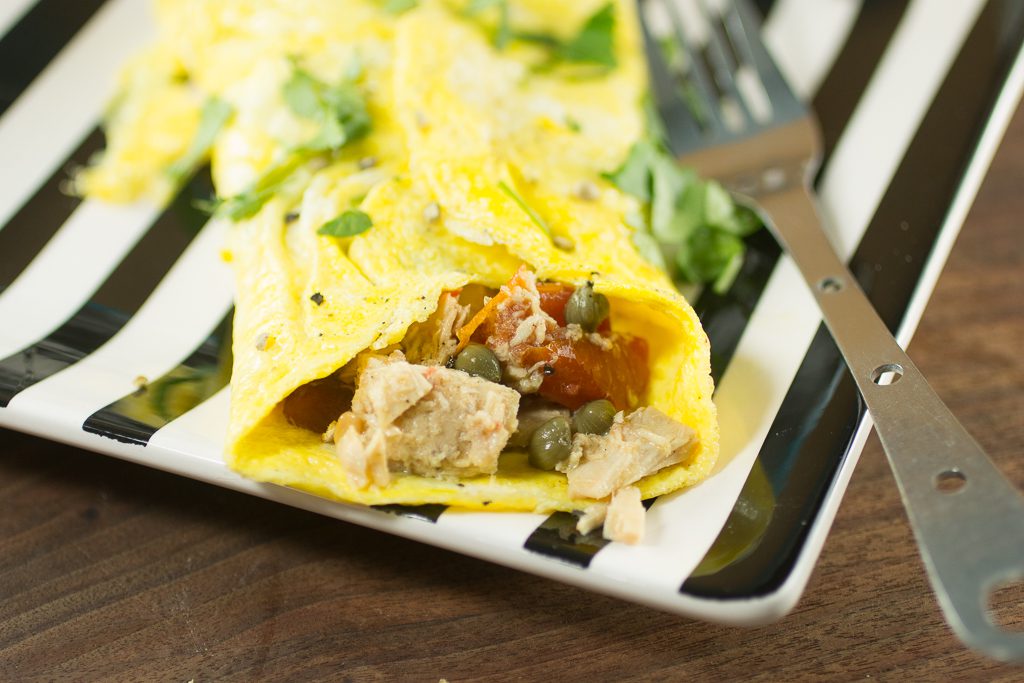 Consider an Italian casserole stacked with delicate crepes dripping with hot bubbling cheese. Those are savory Italian crepes. Sharp Parmigiano-Reggiano, delicate Taleggio, somewhat bitter radicchio, and smoked speck characterize this dish.
All of that delectableness is coated in a rich béchamel sauce. If you can't get speck, use prosciutto instead. The flavor is a little lighter, but it still tastes great.
TRADITIONAL FRENCH CREPE FILLINGS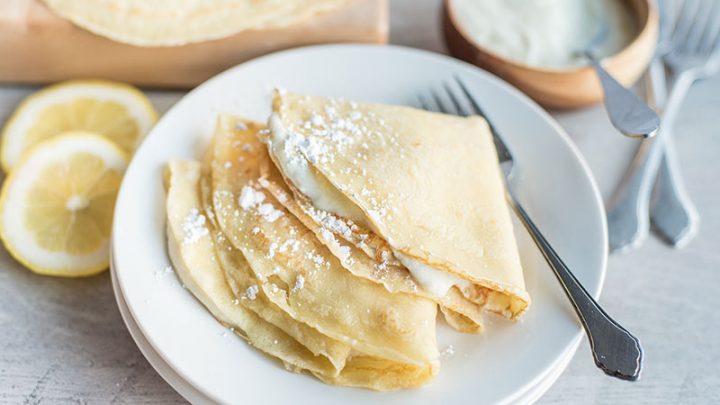 Classic French crepes with a light texture, slightly crisp edges, and an all-around delicious flavor! This recipe, filled with a lemon curd that packs a zesty punch, will entice you to make it for brunch in the comfort of your own home.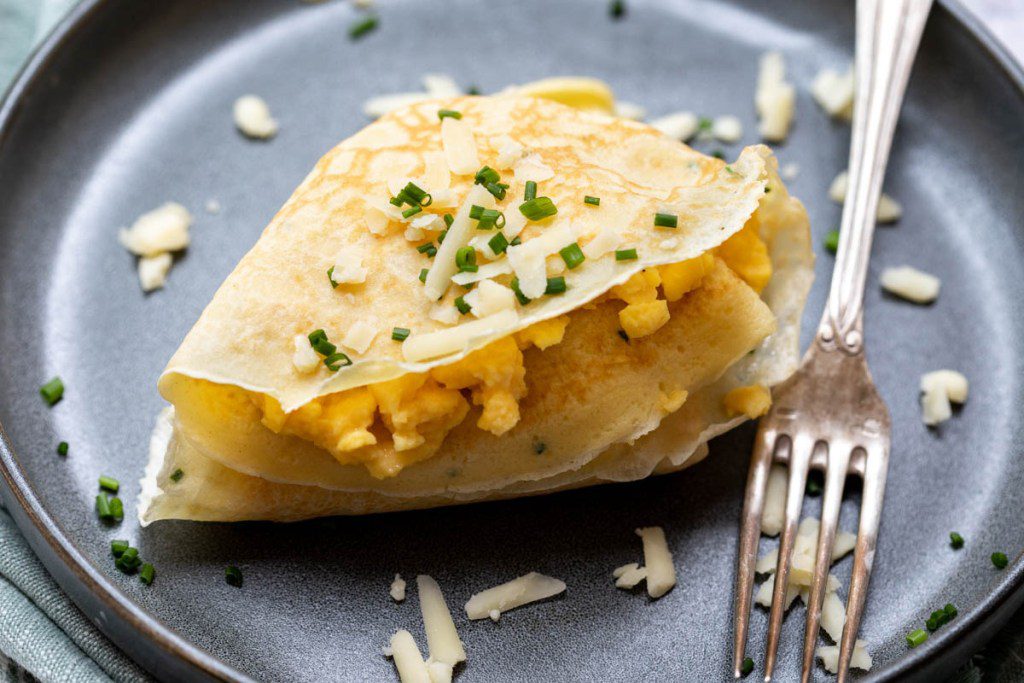 French crepes filled with creamy eggs, sharp cheddar, and chives in an easy-to-make recipe. It's ideal for brunch! Does the thought of making French crêpes at home frighten you? Because if it does, then this is the post for you. You can make a crêpe if you can make a pancake.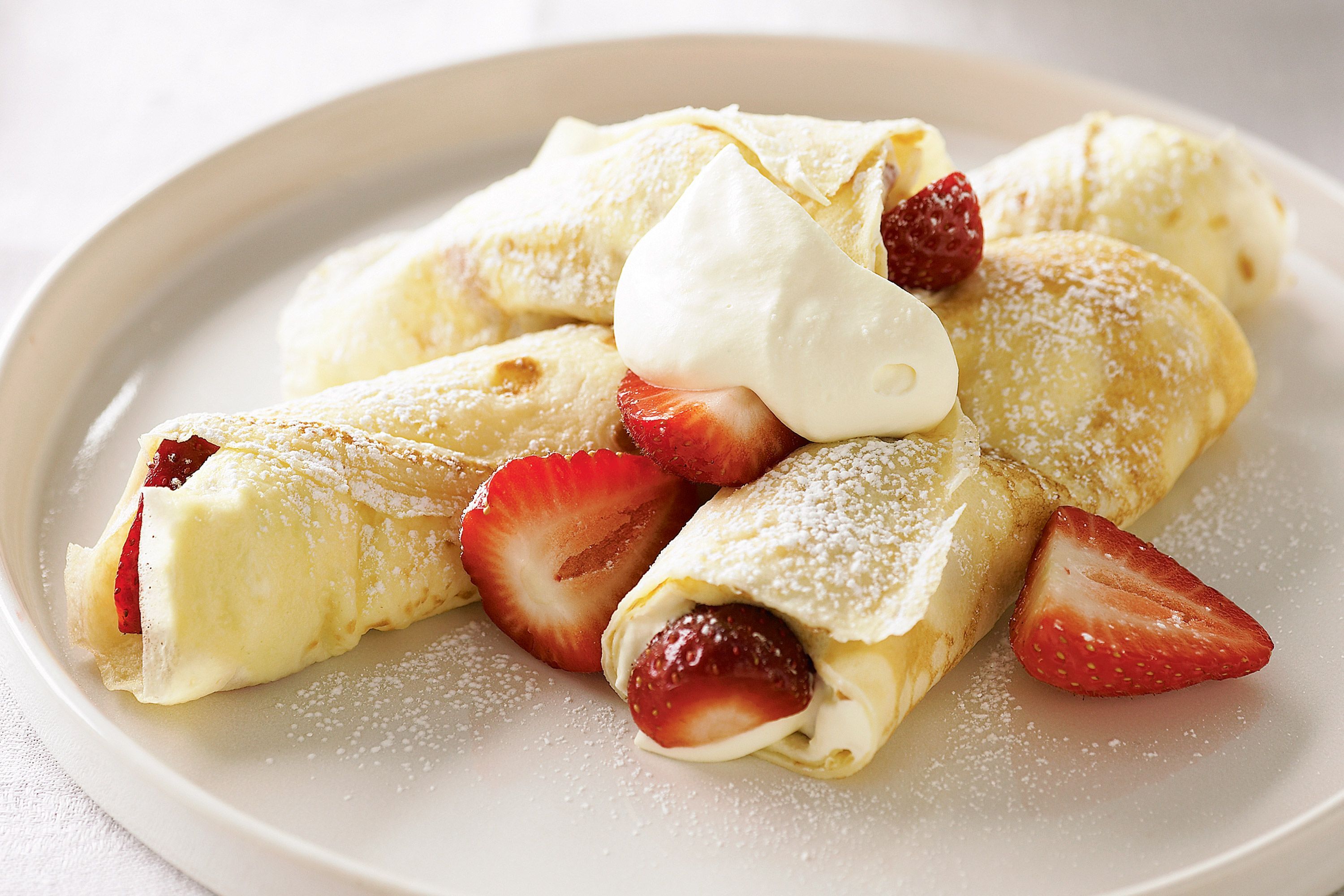 When I serve these lovely crepes, I always feel like a French chef. They take some time to prepare, but they are well worth the effort. My visitors are always wowed.
SAVORY CREPE FILLINGS VEGETARIAN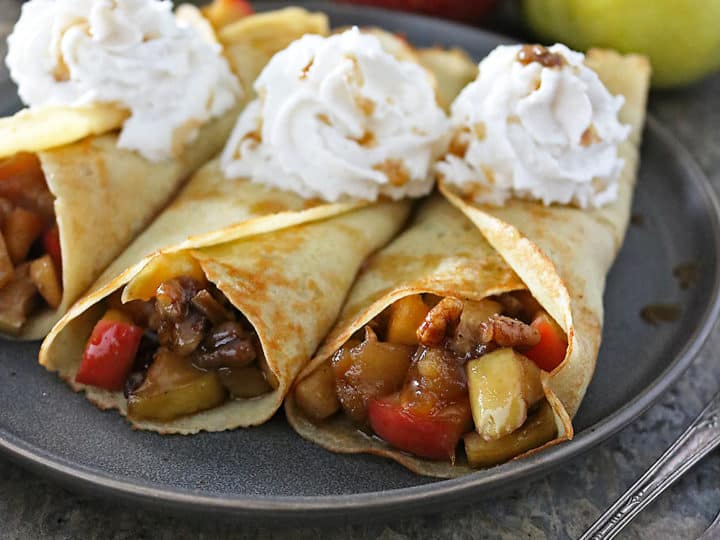 Make these easy, gluten-free Ginger Cinnamon Crepes for a special weekend breakfast. These are heavenly, filled with a ginger cardamom apple pear mixture and topped with Coconut Nondairy Whipped Topping.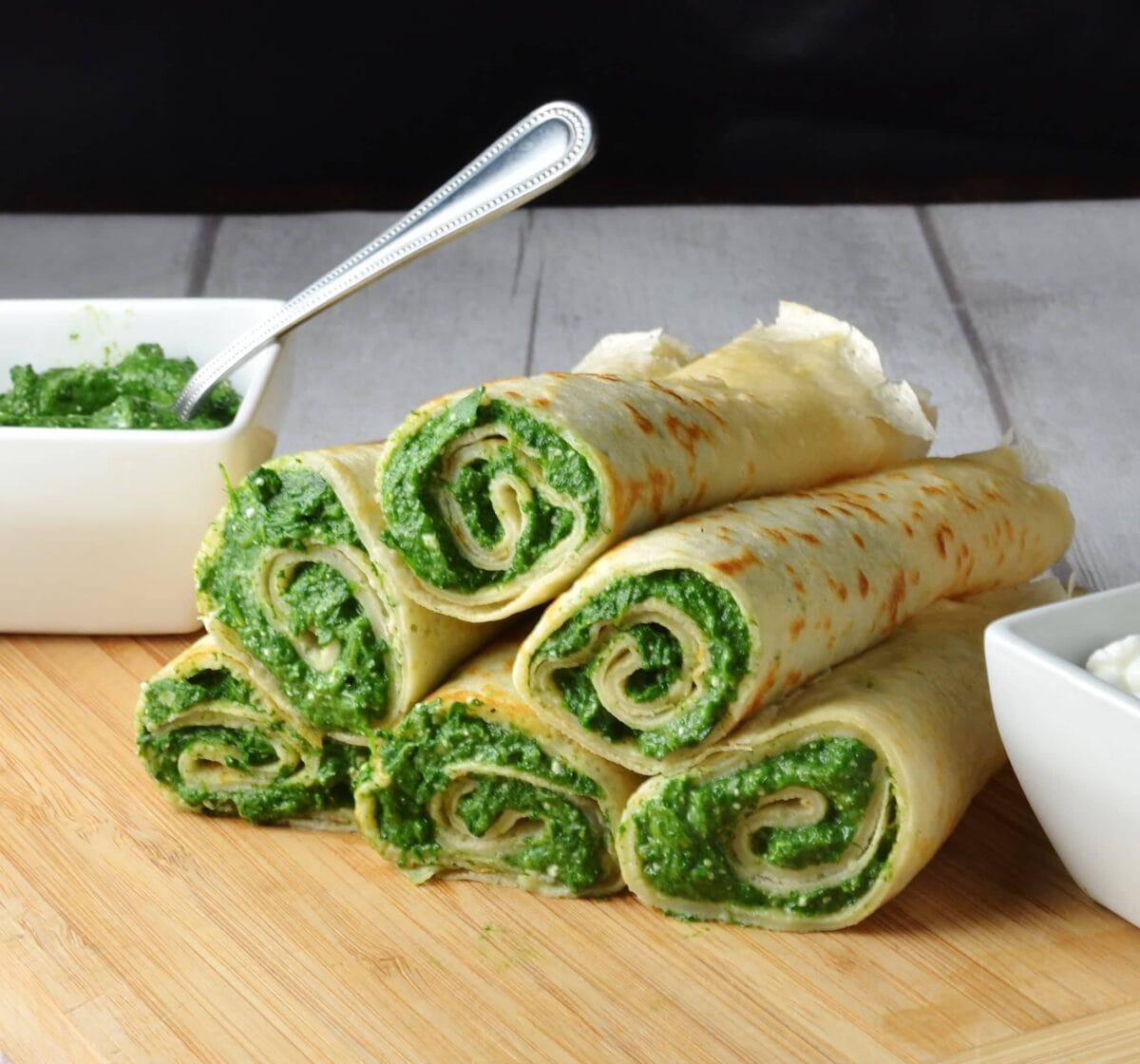 These spinach and cheese crepes are a delicious vegetarian brunch idea that is simple to make and full of flavor.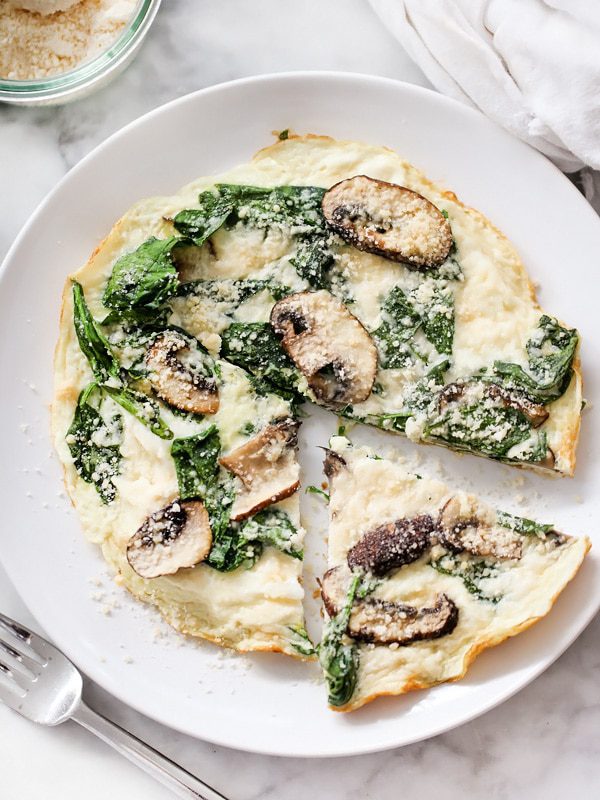 These frittata crepes are filled with tender kale, earthy wild mushrooms, and melt-in-your-mouth Fontina cheese for a filling fall dish you'll want to make again and again.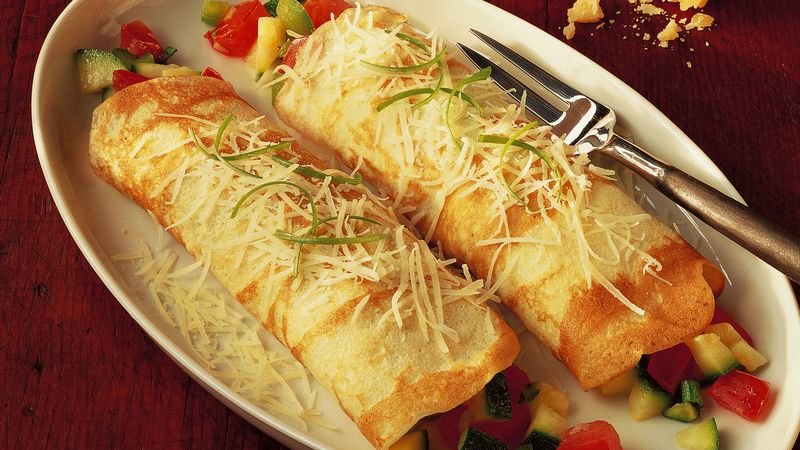 This is a fantastic vegetarian dinner that will satisfy even the most ardent meat eaters! These European-style pancakes are stuffed with vegetables and baked with mozzarella cheese until gooey and golden!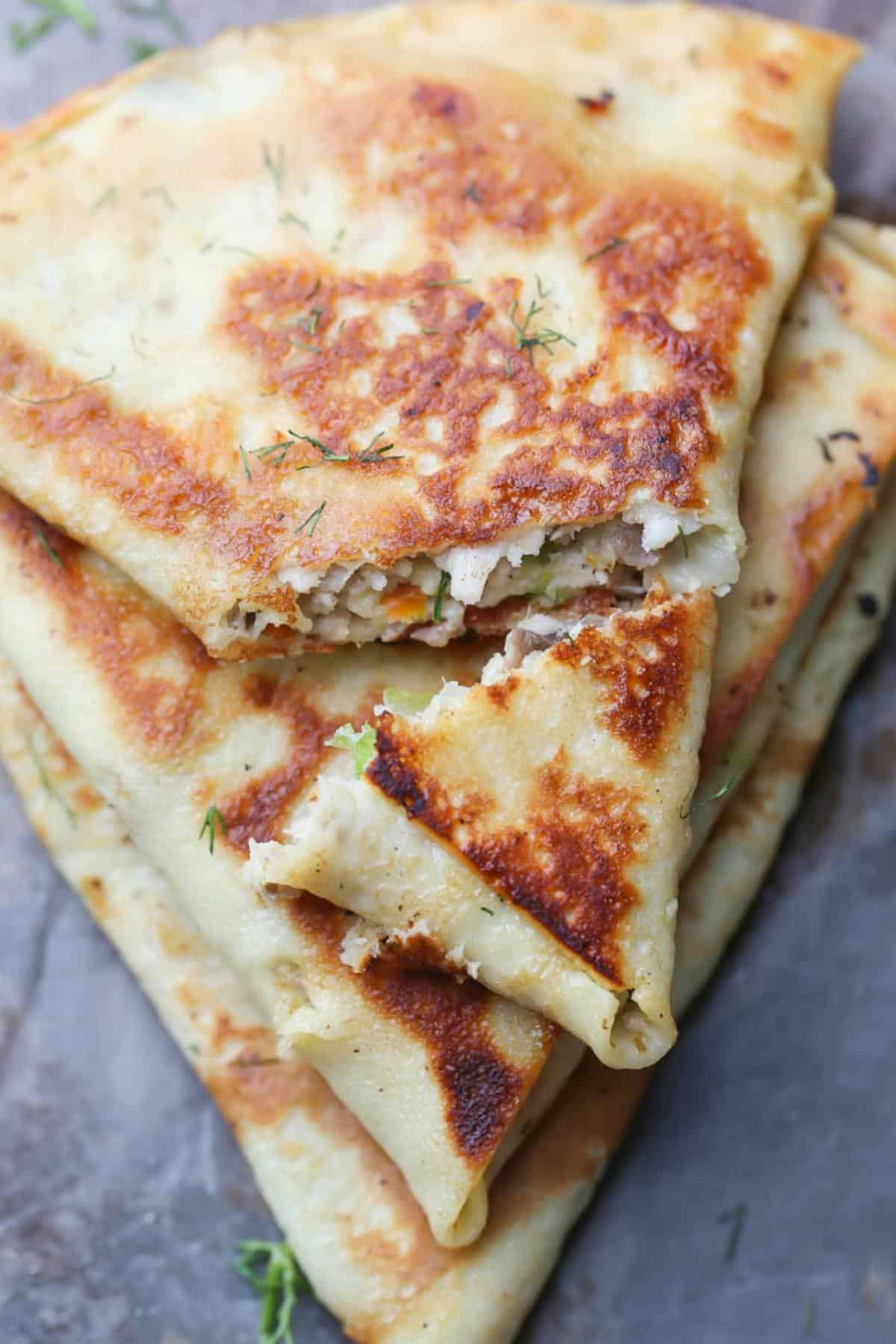 Crepes with a ground meat filling, sautéed carrots and mushrooms, and cooked cabbage. These Ukrainian crepes are ideal for gatherings!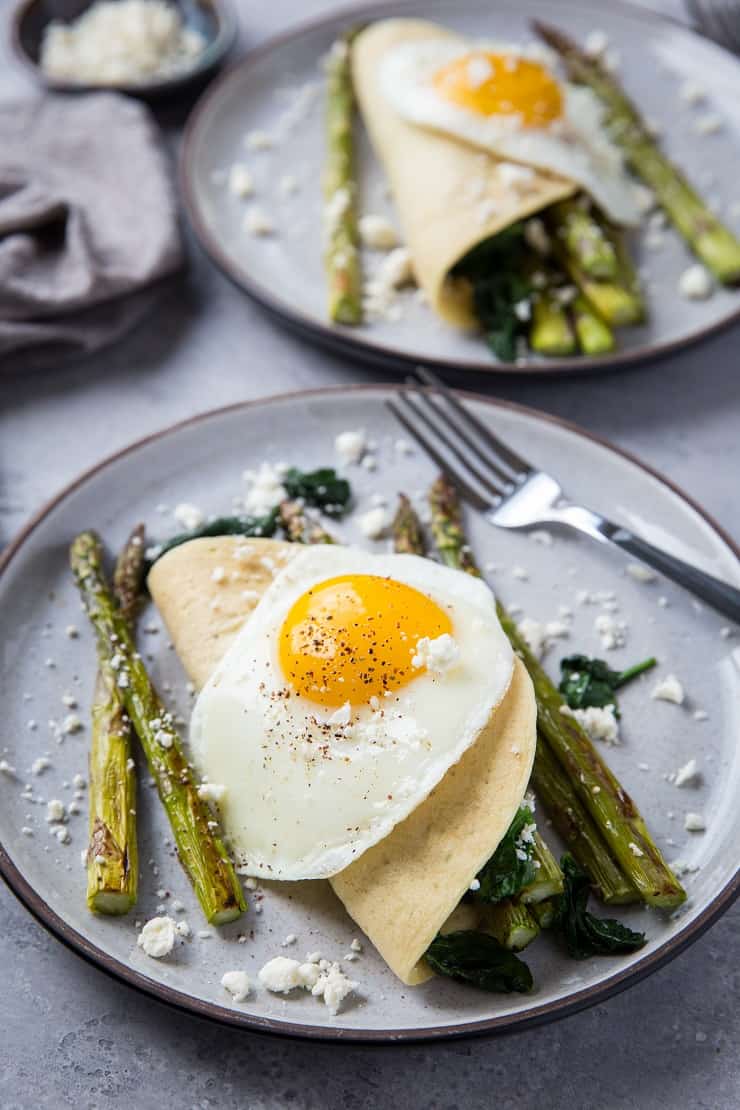 Grain-free crepes stuffed with roasted asparagus, spinach, feta, and an egg. A satisfying grain-free breakfast (or dinner!).
CREPE FILLING WITHOUT CREAM CHEESE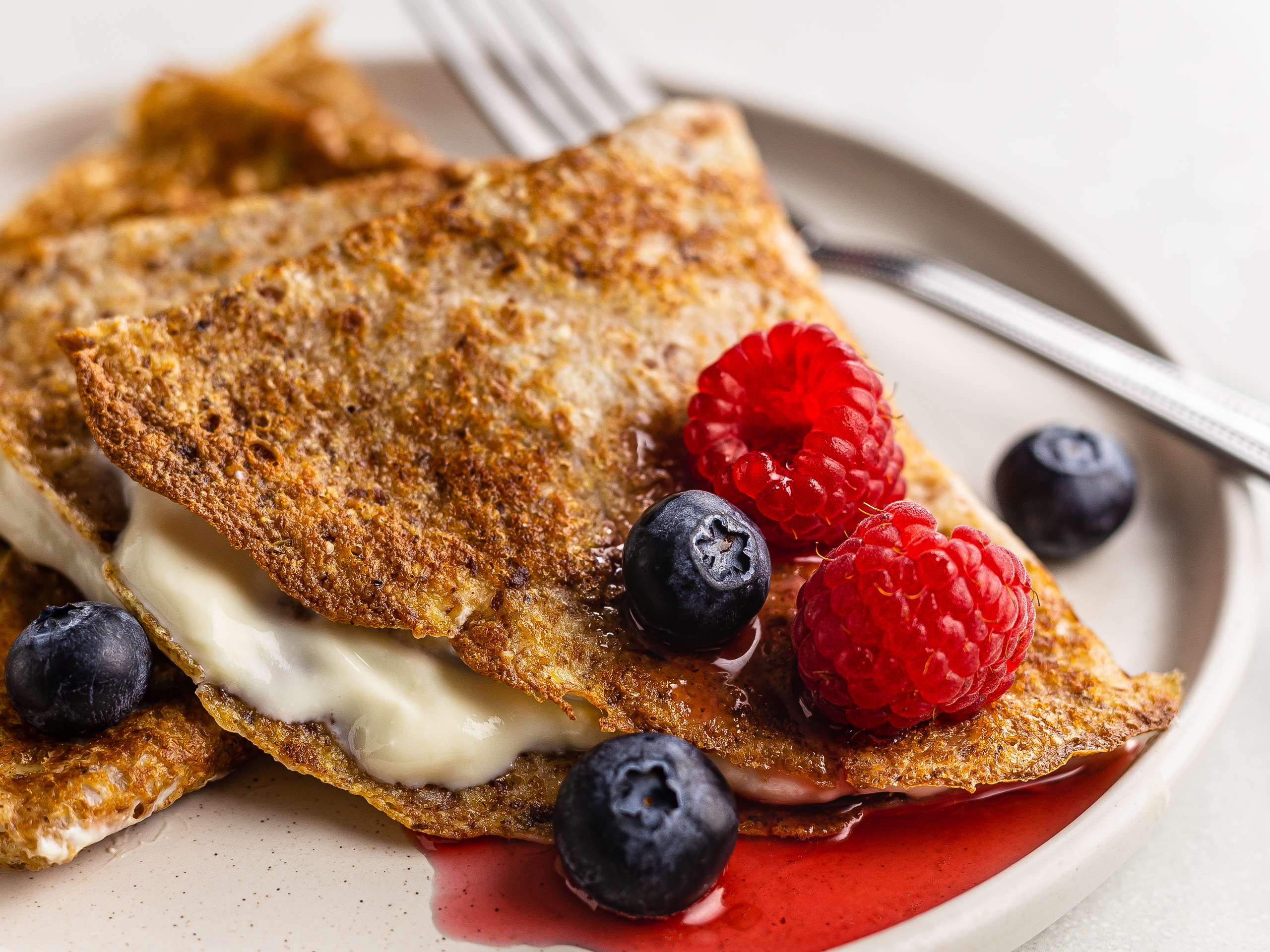 The basic recipe for these Almond Milk Crepes only requires three simple ingredients and takes only a few minutes to prepare! These dairy-free and refined-sugar-free crepes are made from scratch. They also don't use butter or oil, so this recipe is lower in fat than more traditional crepe recipes. They make the most delectable breakfast, lunch, and dinner!
Crepes with a sweet cheesecake filling made from PHILADELPHIA Cheesecake Batter, baked and served with strawberry topping and powdered sugar.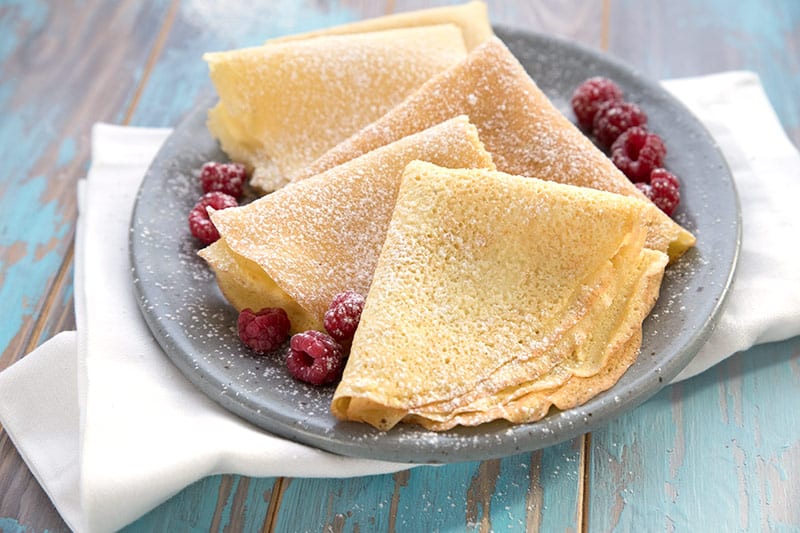 This keto crepes recipe is a thin version of keto pancakes, but they have a distinct flavor. The texture is distinct, and unlike pancakes, almond flour crepes can be made sweet or savory.
Print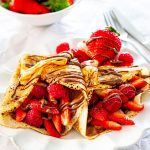 Best Crepe Filling Ideas (Nutella Crepes)
---
Author:

Prep Time:

5 minutes

Cook Time:

10 minutes

Total Time:

15 minutes

Yield:

8 crepes
Description
Nutella Crepes are the ultimate crepe experience!! The only issue with these tender crepes covered with Nutella and packed with strawberries is portion control. Just one more crepe, one more crepe.
---
BATTER
1

 cup / 

150

 g 

plain flour

 

(all purpose flour)

1 1/2

 cups / 

375

 ml 

milk

 

(I use low fat)

2

 

eggs

3

 tbsp / 

40

 g 

unsalted butter

1

 

tsp

 

vanilla extract

2

 

tbsp

 

white sugar

 

(optional, I find the Nutella makes it sweet enough)

Pinch

 

of salt
CREPES
2

 

tsp

 

unsalted butter

Nutella

 

(homemade or store bought)

Strawberries

 

, sliced

Icing sugar / confectionary sugar

 

, for dusting
---
Instructions
In a blender, combine the batter ingredients. 10 pulses, or until smooth and lump-free.
Refrigerate the batter for 1 hour.
Melt butter in a nonstick skillet over medium-high heat. Melt 1/4 tsp butter in a small saucepan.
Note 2: Add 1/4 cup batter and quickly swirl to spread. Cook for 1 minute on the first side, or until there are light golden brown areas. Cook for 30 seconds on the other side.
Remove the skillet from the heat and place it on a tray or cutting board. Rep with the remaining crepes, overlaying them on the board. (Observation 3)
Spread as much Nutella as you like on your crepe! Cover half of the crepe with strawberry slices, then fold in half and then quarters. Place on a platter. Serve with icing sugar sprinkled on top.
Notes
This allows the bubbles to settle and keeps the crepes from tearing when you flip them.
The amount of batter needed will be determined by the size of your skillet. My skillet has a flat base of 21cm / 8.5″ and a rim of 26cm / 10.5″. For this size skillet, 1/4 cup batter is enough to coat the bottom evenly with a thin layer of batter. It should be thin but not paper thin (i.e. see through). Visuals can be found in the video.
Stack them on a dish and microwave for 10 seconds to reheat. They are prone to tearing if they are overheated. Covering them with cling film will cause them to sweat and rip.
Category:

Breakfast

Method:

None

Cuisine:

French
Nutrition
Serving Size:

8 servings

Calories:

217kcal

Sugar:

10g

Sodium:

78mg

Fat:

11g

Saturated Fat:

7g

Unsaturated Fat:
Trans Fat:
Carbohydrates:
Fiber:

16g

Protein:

5g

Cholesterol:

58mg
Keywords: nutella crepes with strawberries, nutella crepes, nutella crepes breakfast, breakfast, dessert, crepe filling ideas
Frequently Asked Questions
Can you eat crepes for dinner?
Crepes aren't just for breakfast; wrap them around your favorite savory fillings (or leftovers from the night before) for a quick and easy family dinner.
Are crepes folded or rolled?
Crêpes are traditionally folded or shaped according to the recipe. However, there are numerous recipes that would work well with various folds. Crêpes are also very adaptable. Once you've mastered the basic crêpe recipe, you can experiment with different ingredients and folds.
Do you flip a crepe?
Cook the crepe batter for 1 to 3 minutes on one side before flipping it to the other side with a metal spatula and cooking for another minute on the other side. This method allows you to cook each crepe for 1-2 minutes on each side.
What side dish goes with savory crepes?
Cooked and lightly seasoned vegetables work best. Consider wilted spinach, caramelized onion, blanched asparagus, sautéed mushrooms, or roasted vegetables such as sweet peppers, zucchini, or tomatoes.
What are savory crepes called?
Savory crepes are also referred to as savory galettes. Crêpes salées is the French word for salted crepes. Whatever you call them, you will adore these Savory Crepes!
Why do French people eat crepe?
Although crepes are eaten all year in France, it is customary to eat crepes on February 2nd, exactly 40 days after Christmas, which also happens to be Groundhog Day in some parts of the world.
How do the French eat their crepes?
Crepes aren't eaten plain in France. Instead, they fill or top them with almost anything you can think of. According to a recent poll, the crêpe au sucre (crepe topped with melted butter and strewn with granulated sugar) is the French people's favorite way to eat a crepe.
Are crepes served hot or cold?
Crepes with savory fillings are served hot and are suitable for breakfast, lunch, or dinner. Crepes are typically served for breakfast or dessert when filled with sweet fillings and can be served hot or cold.
Should crepe batter be runny?
The consistency of crepe batter should not be the same as that of pancake batter. It should be very thin! Using a ladle, test the thickness of the mixture to ensure it is the consistency of heavy cream — almost liquid. If you discover that it is too thick, make a thinner batch, then combine the two batches to correct the problem.
Why does crepe batter need to rest?
Many batter foods, including crêpes and our very own Big Pancakes, call for a brief resting period before cooking. The starch molecules in the flour absorb the liquid in the batter during the resting period. This causes them to swell, resulting in a thicker, more viscous batter.